A stable conversion with bold colors, antiques and personal pieces.
An antique cabinet made of intricate marquetry and interesting wallpaper in Lead Blue from Verdure Wallpaper.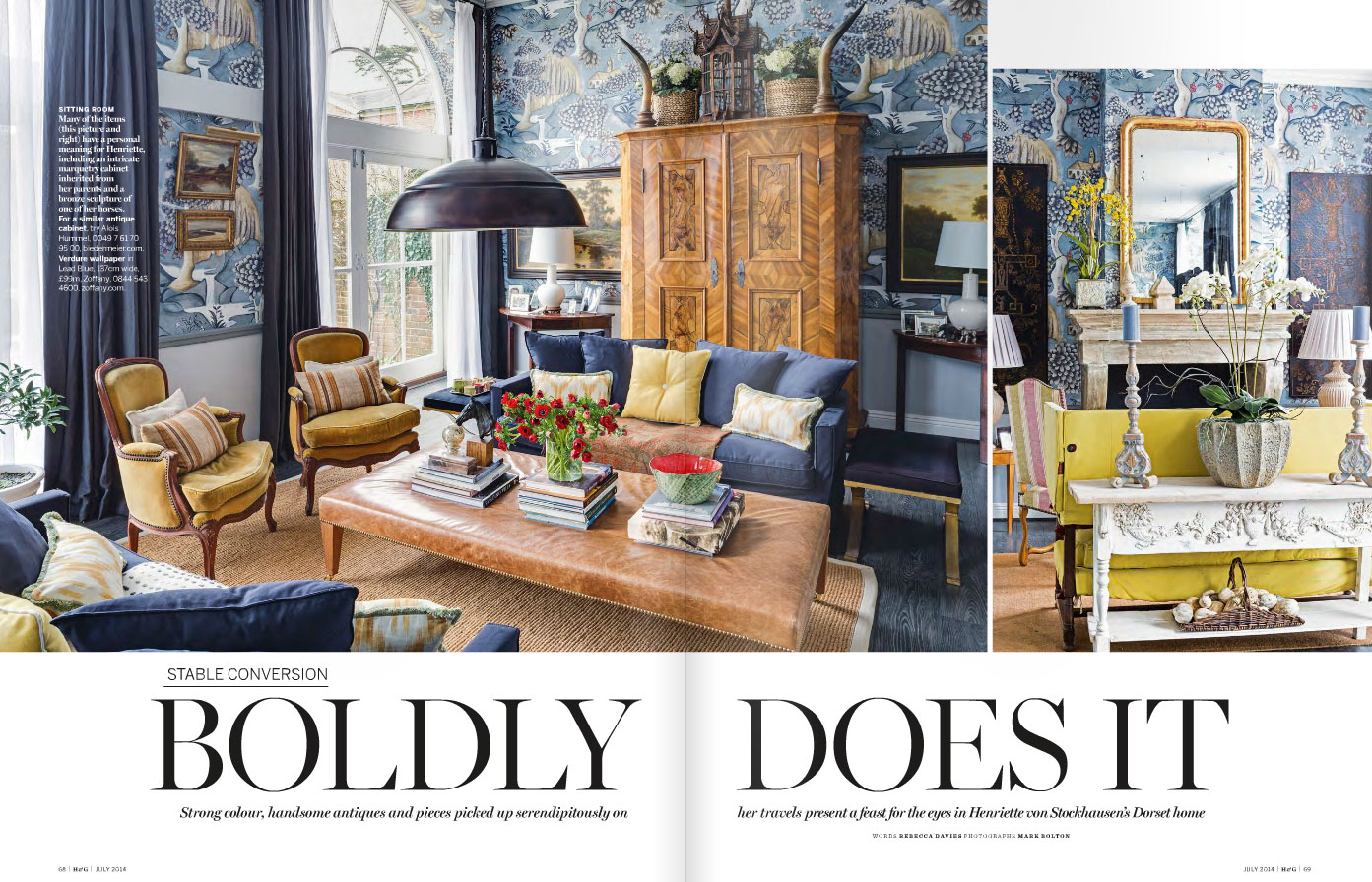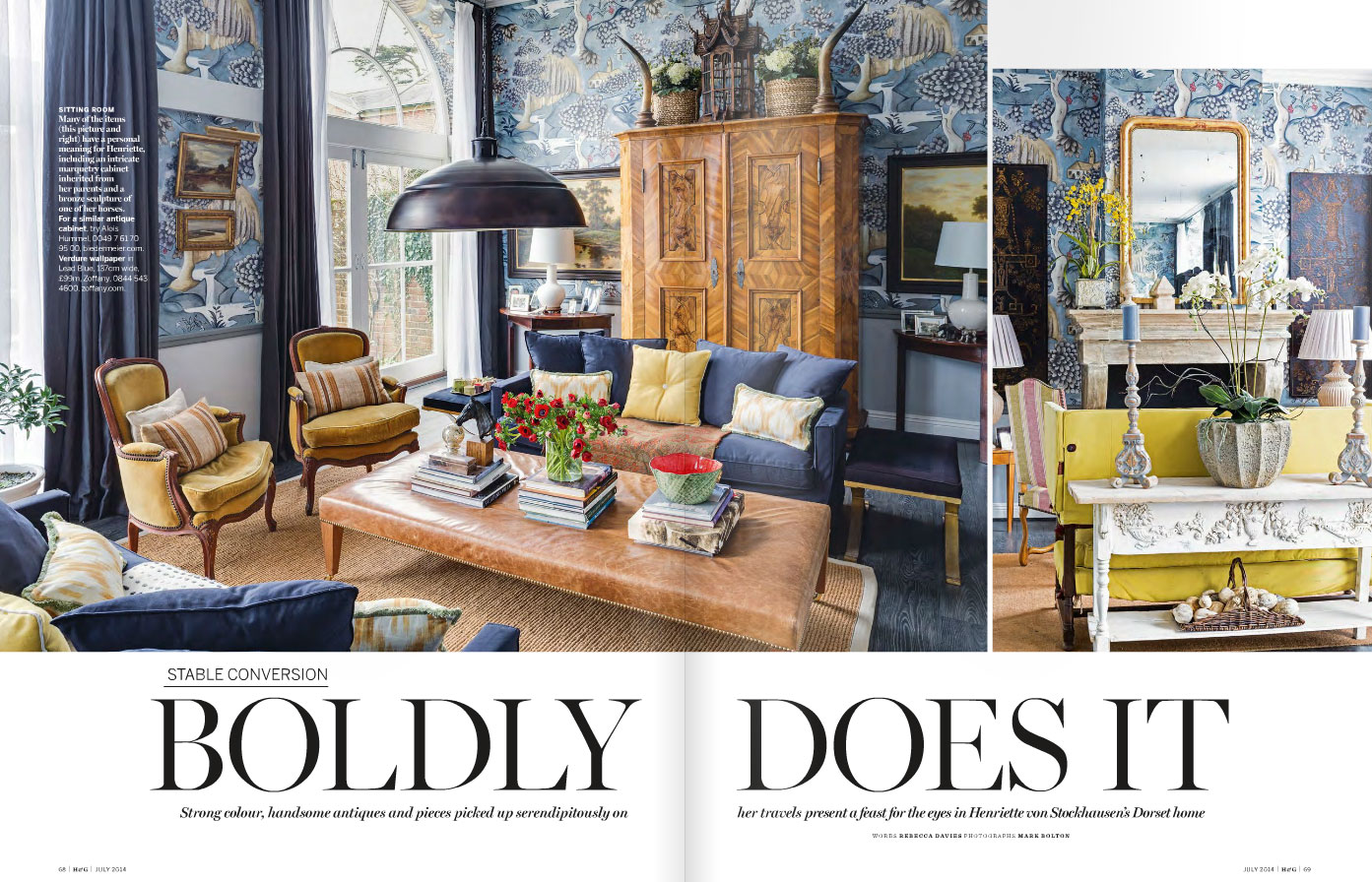 A green traditional garden themed dining room. Love the lettuce plates on the walls and dining table and the artichoke candle holders.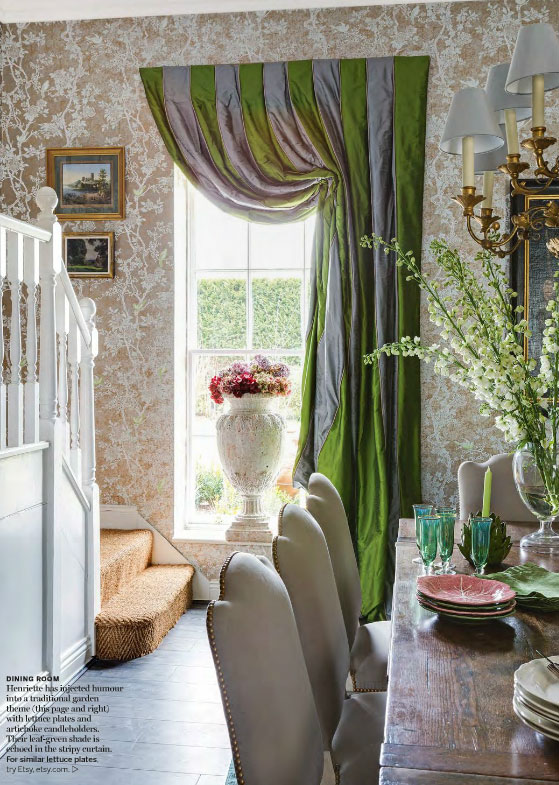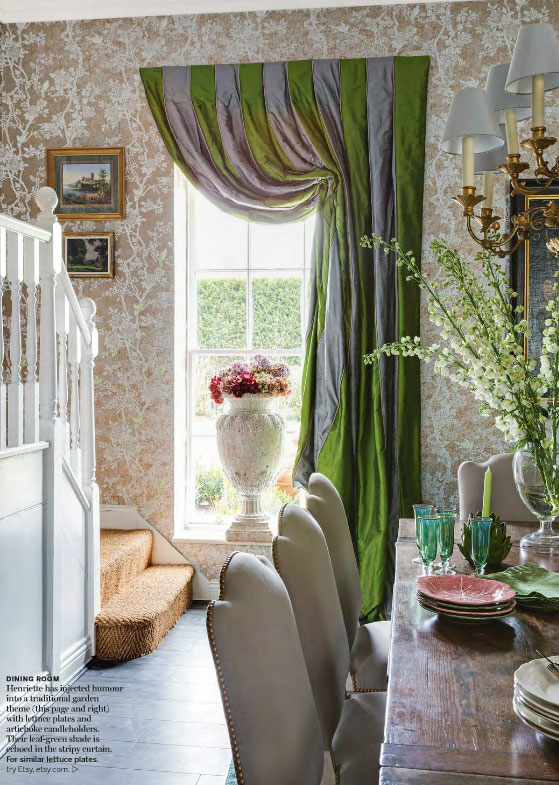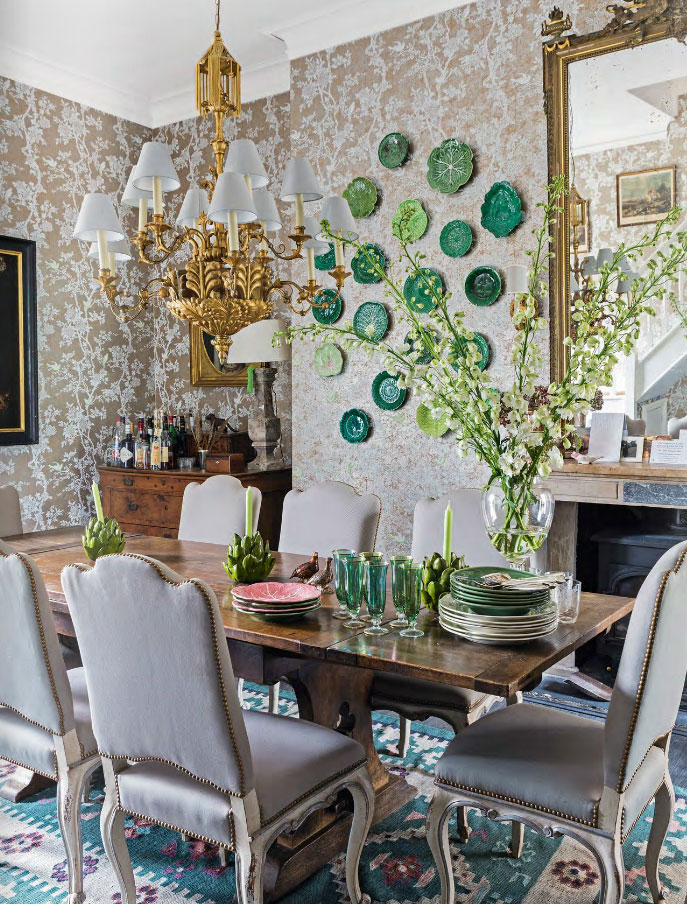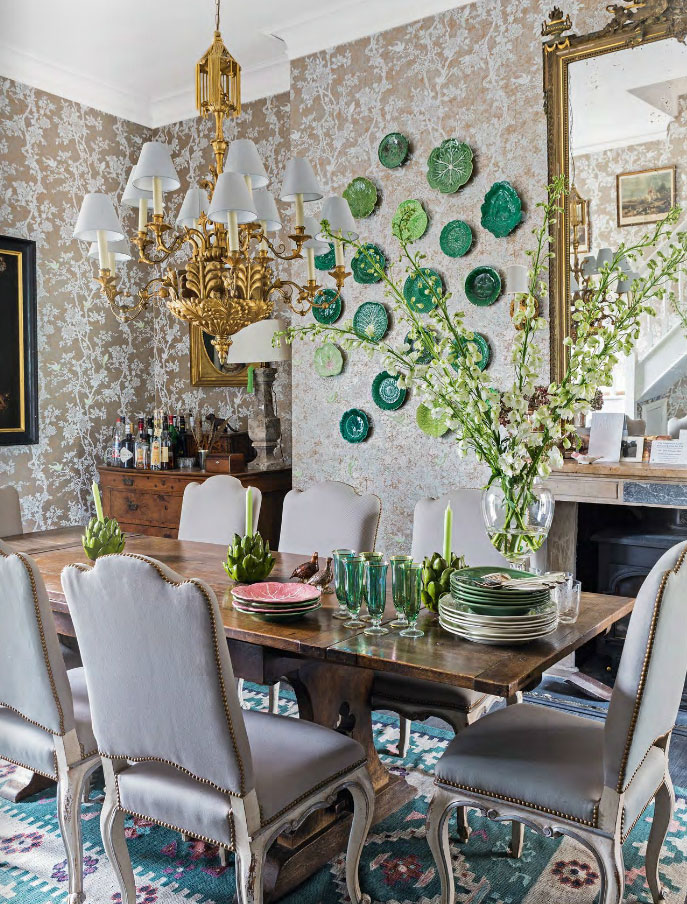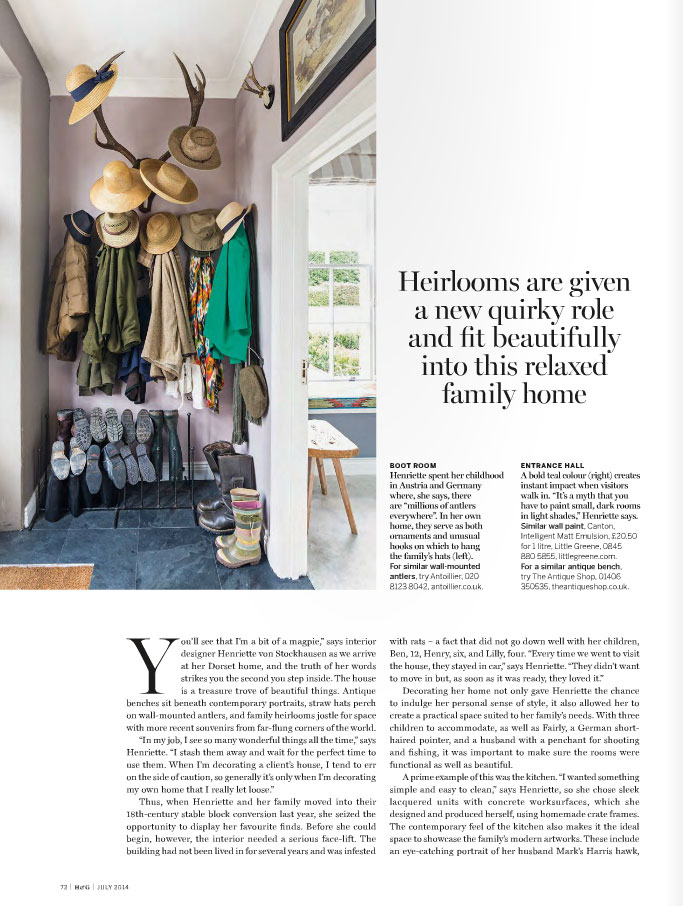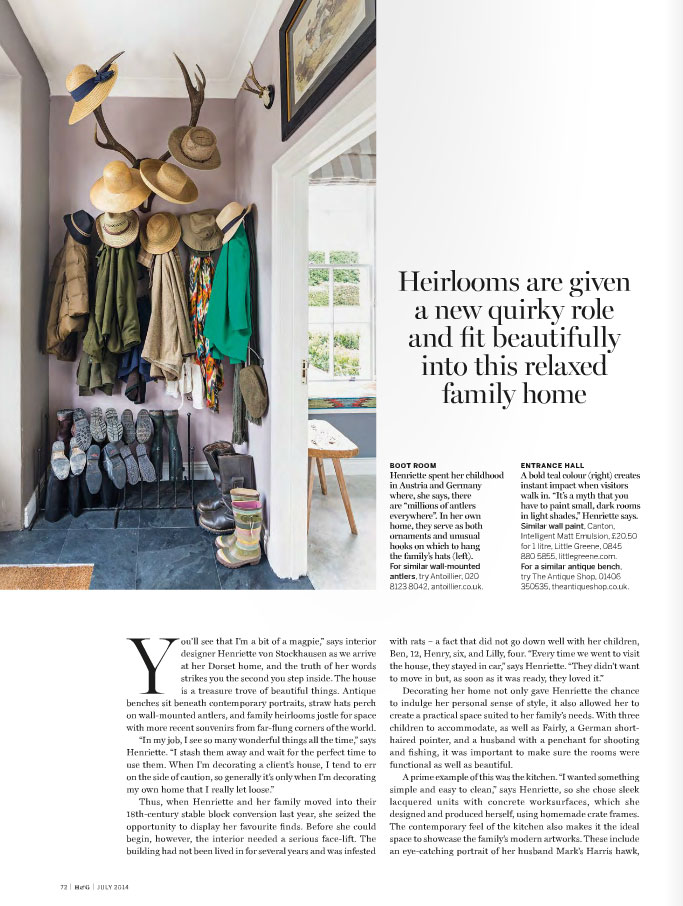 A teal wall at the entrance creates dramatic impact.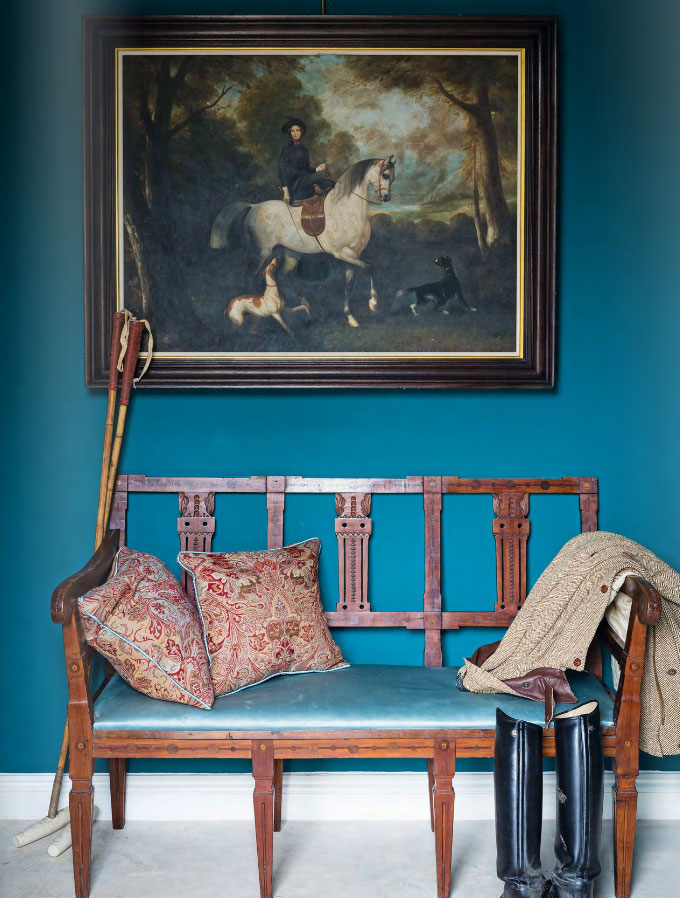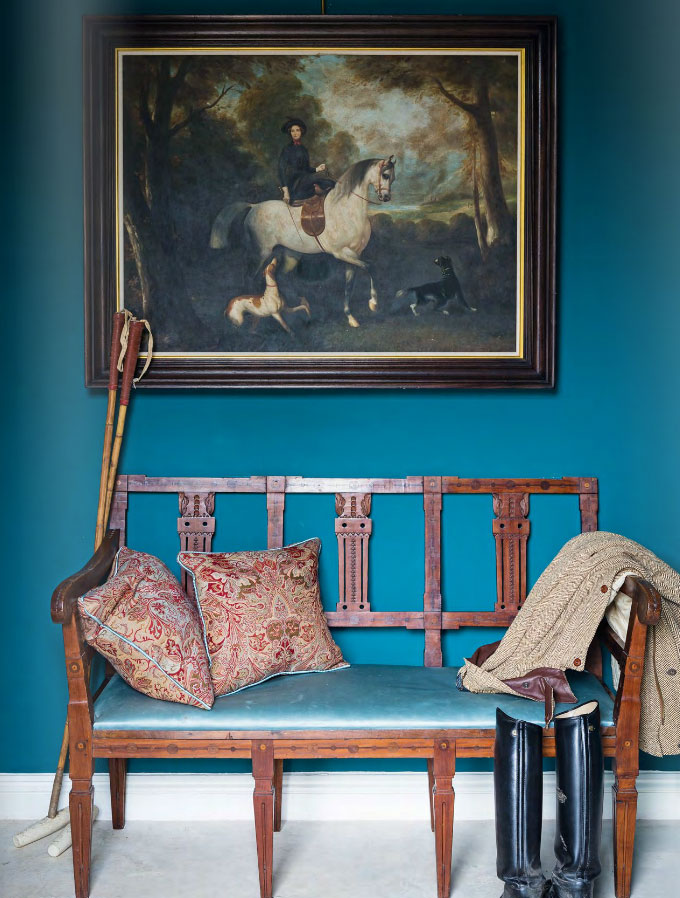 The kitchen has handmade concrete benchtops and walls painted in blackboard paint.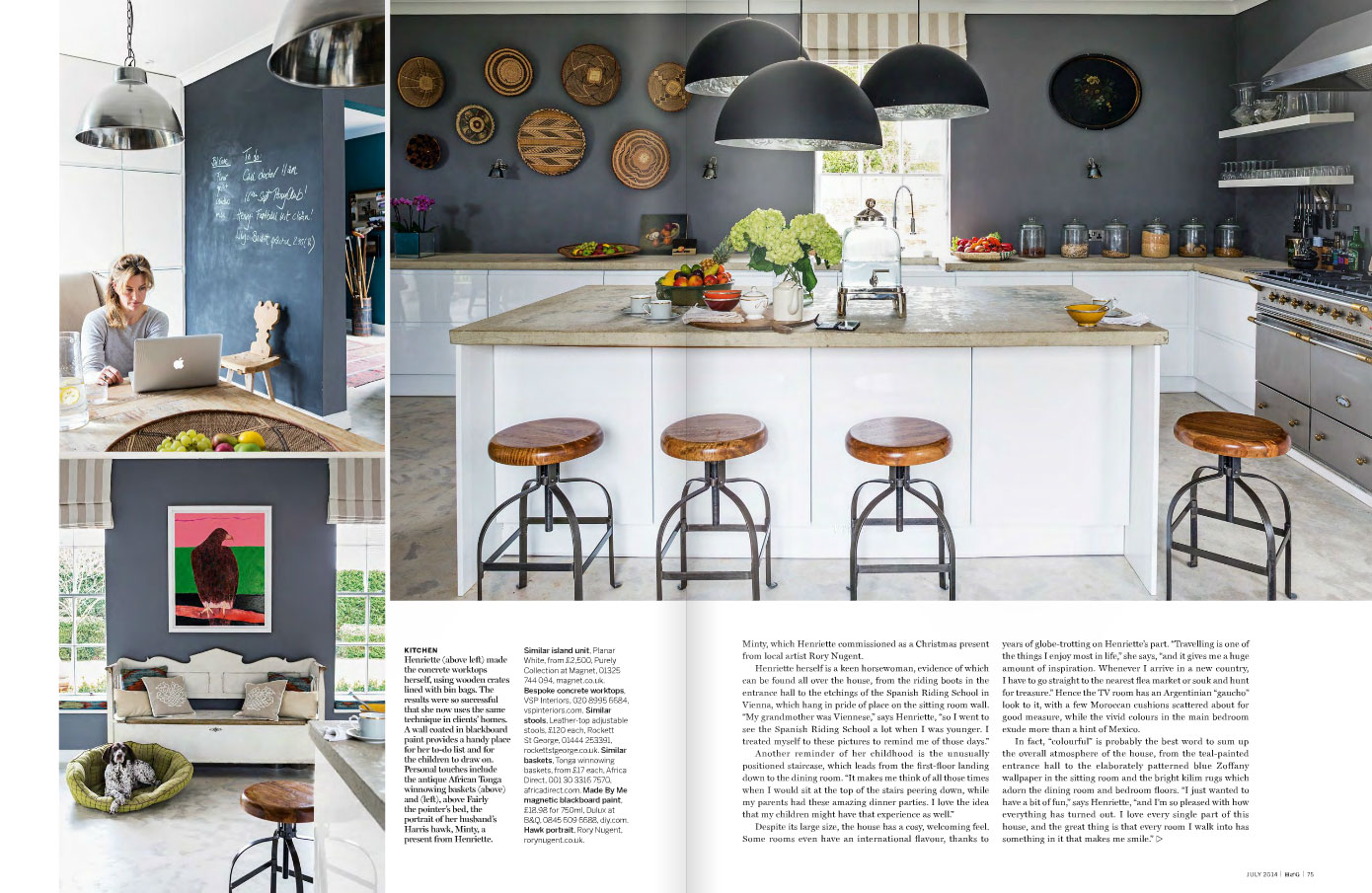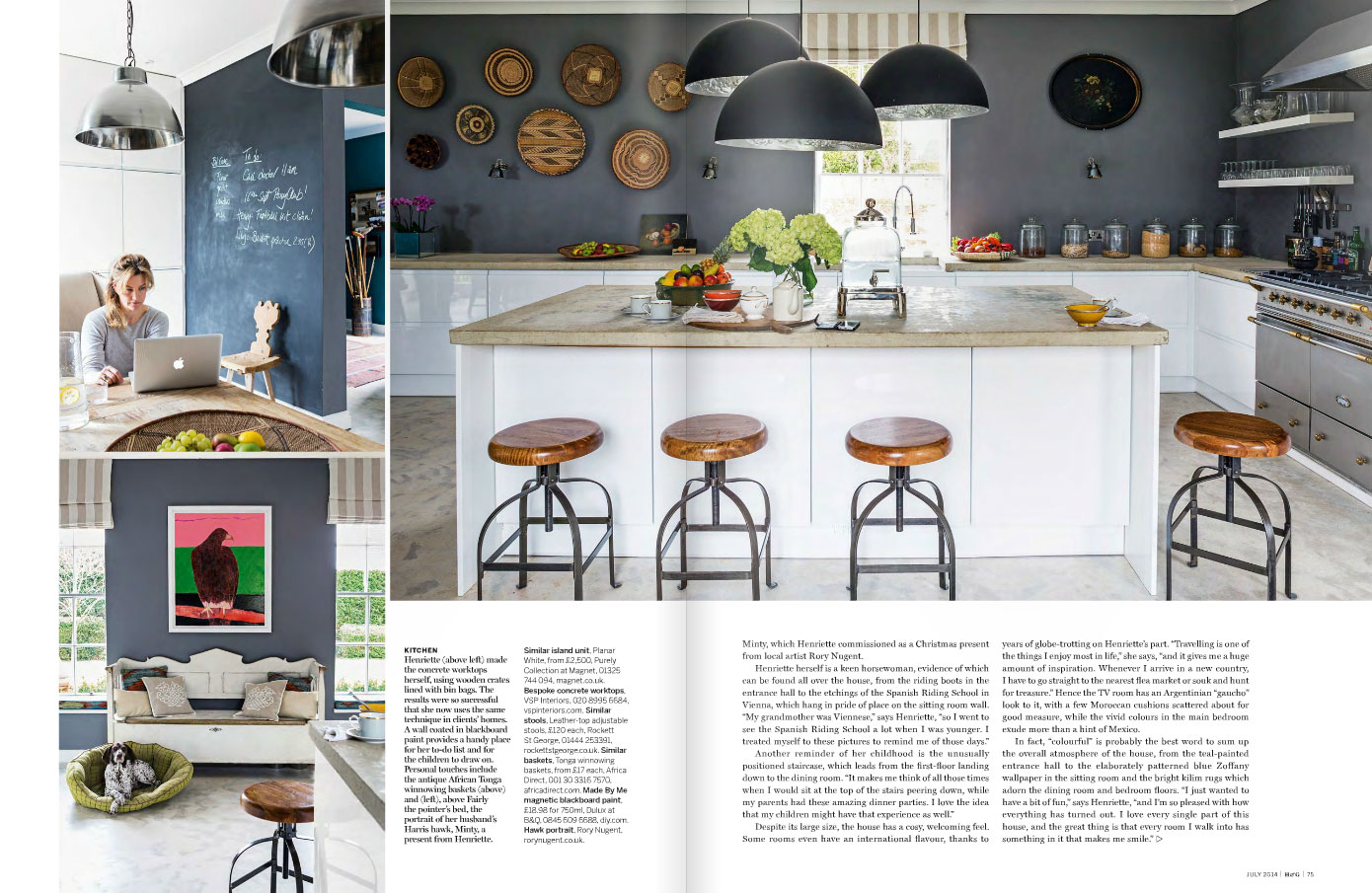 The eclectic main bedroom designed around the rainbow bedspread.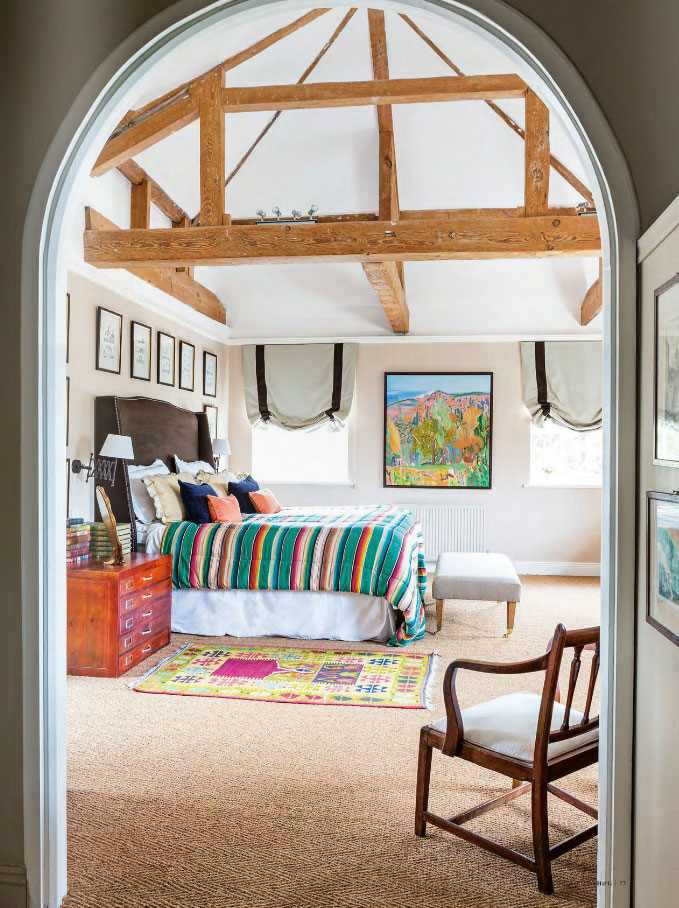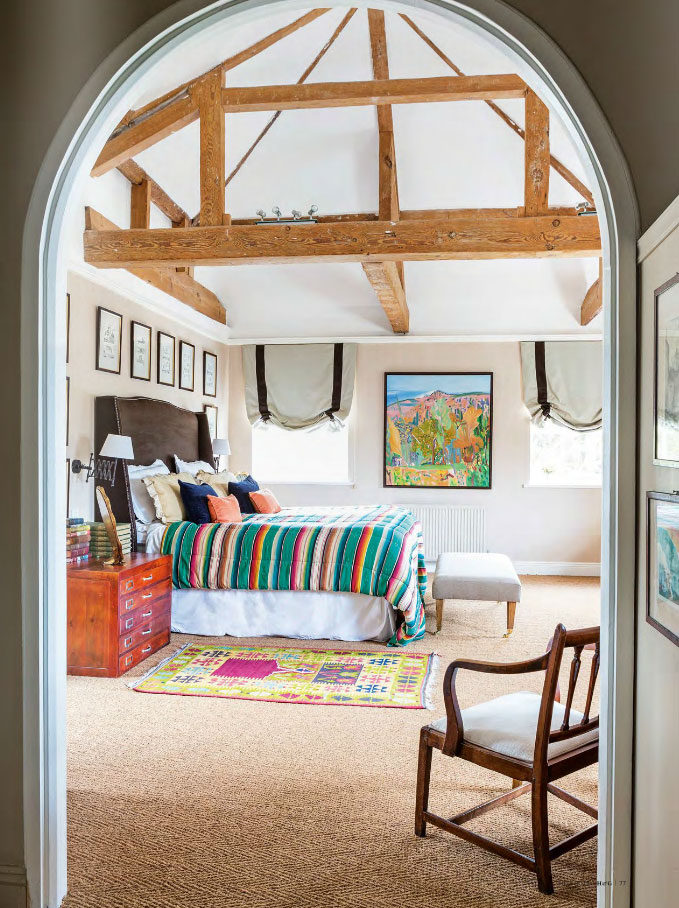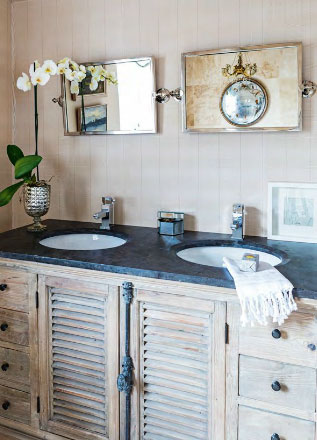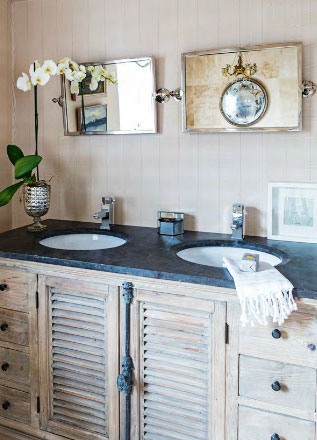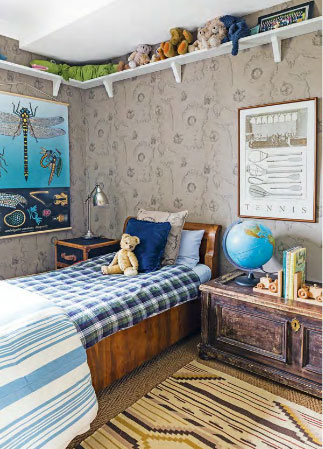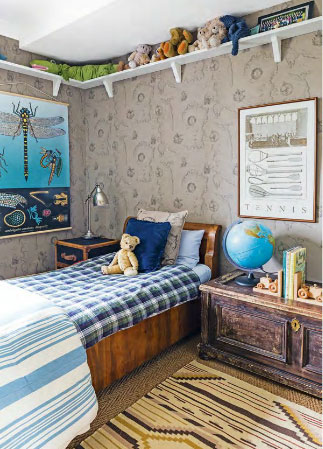 Home and Gardens Magazine UK July 2014
Photo: Mark Bolton