The Benjamin Moore Contemporary Color Palette
The Benjamin Moore Contemporary Color Palette.
A breezy contemporary color scheme for interiors, this palette provides effortless color combinations that work wonders. Whether used in a loft, a kids' room, a studio workspace or elsewhere, make this contemporary color palette yours!

BM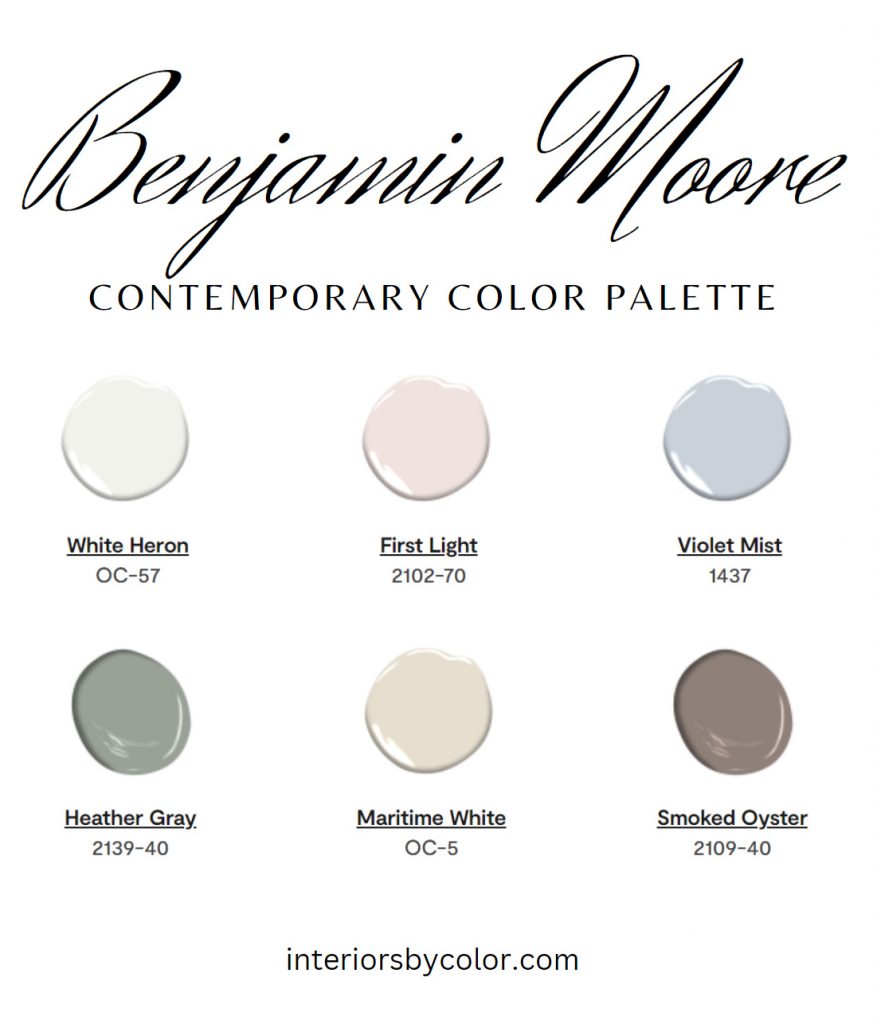 Paint Colors:
Benjamin Moore White Heron
A classic bright white with the slightest cool cast.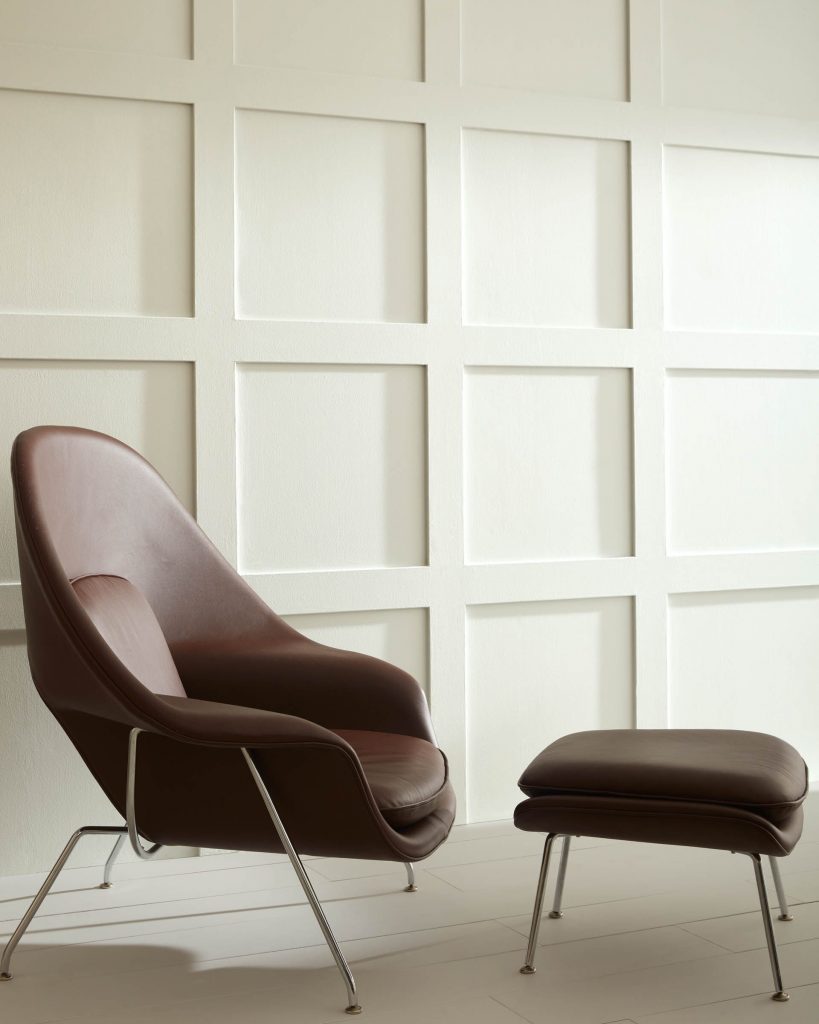 Benjamin Moore First Light
A refreshing alternative to white or beige, this soft, airy pink flatters any space and plays well with other colors.
Benjamin Moore Violet Mist
Suggestive of pearls, this slinky mix of violet and silver brings a graceful touch to any space.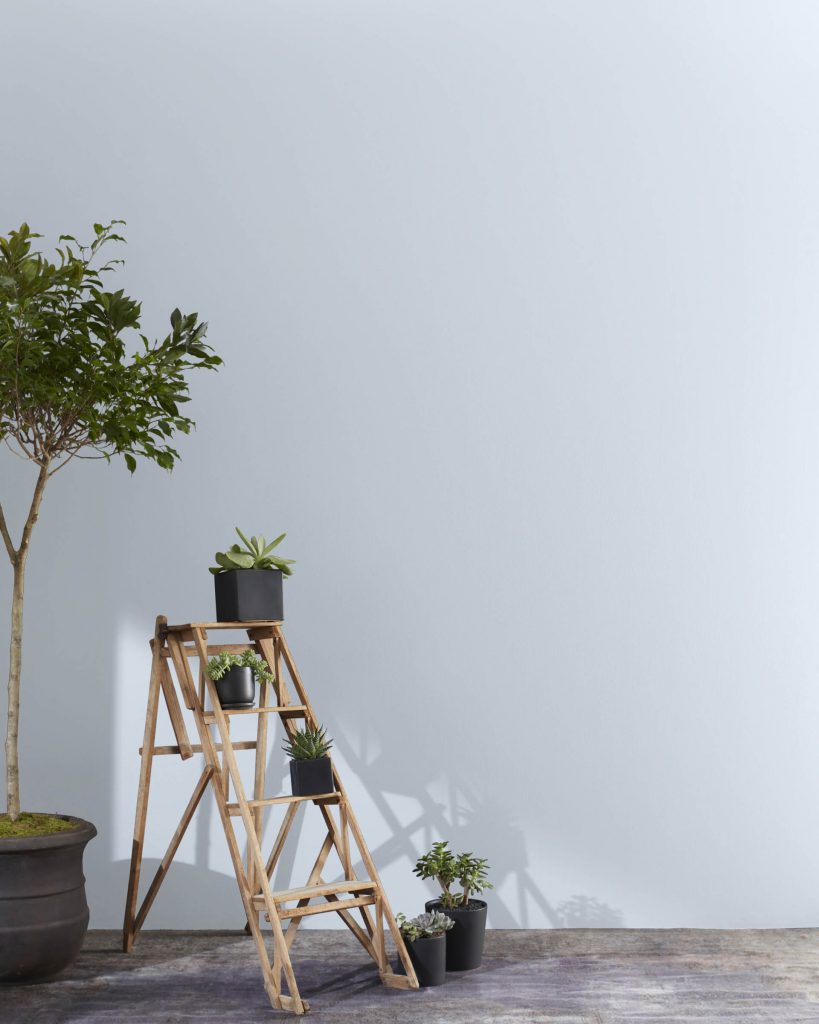 Benjamin Moore Heather Gray
A medium gray with appealing sage undertones.
Benjamin Moore Maritime White
A sophisticated beige with muted gray tones.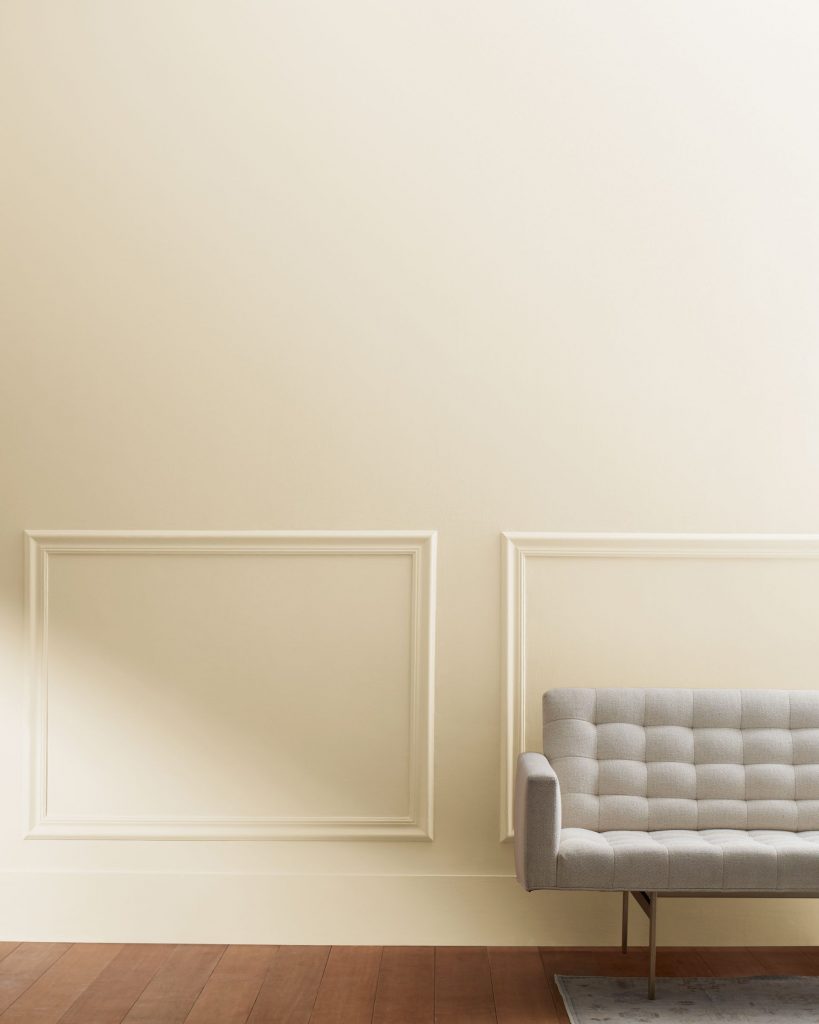 Benjamin Moore Smoked Oyster
With its rich brown, violet and gray undertones, this surprisingly versatile taupe adds unique character to a space.