Walls Painted in Dulux Celtic Rush
The living room's introspective mood is amplified by a base of Dulux 'Celtic Rush'. A Moroso 'Redondo' armchair from Hub, Glas Italia 'Kooh-I-Noor Specchi' mirror from Space Furniture and Flos 'IC Light F' by Michael Anastassiades from Euroluce echo the Art Deco lines.
This observation partially endorses the theory that blue signals tradition and triggers the release of calming hormones — a phenomenon that's palpable in a space set with sumptuous Moroso sofas redolent of the architecture's Art Deco era. It is a blue-on-blue reverie, realised by Mills's interior designers, Jessica Coolican and Chloe Skurrie, and perfumed with woodland blooms arranged by botanical stylists Caris Haughan and Vanessa Partridge of Prunella.
Anne Scott Wilson's digital pinhole print Portrait Landscape (2013), from Arc One Gallery, hangs over the fireplace. Sofas are the Moroso 'Redondo' from Hub and Classicon blue-based 'Bell' coffee tables from Anibou.
On the living room mantel is a La Chance 'Podium' candleholder from Living Edge and Amanda Dziedzic's 'Yumemiru' hand-blown glass dome from Fenton & Fenton.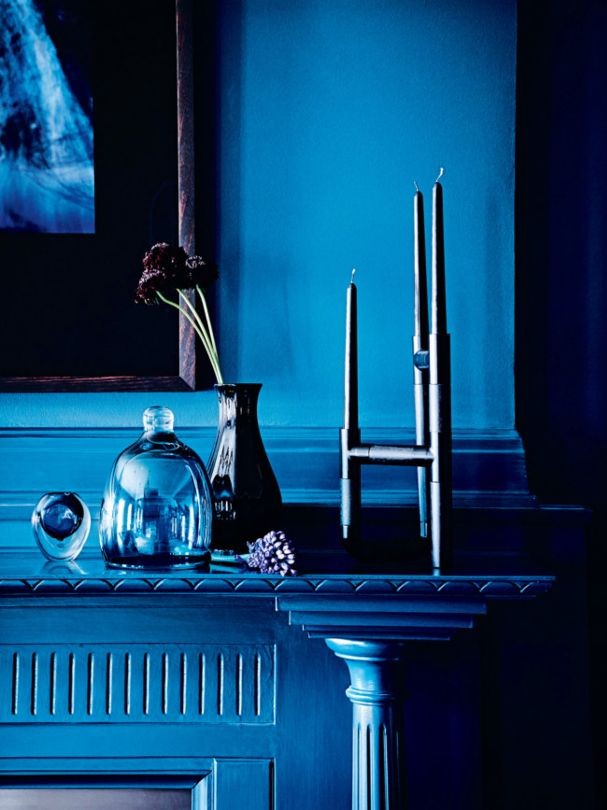 The architect describes his design practice as a team of "curators" who glean clever details from around the world to create a style language that is unique, but commends Kate for embracing colour. "Oh God, I love the blue room — love it!" she exclaims, sharing the name of that stormy Dulux shade: 'Celtic Rush'. "A friend recently visited and said, 'Ooh, my mum had a coloured room just like that when I was growing up.'"
His Face Was a Thrift Store in Deep Water (2015), another arresting work by Dale Frank, distorts the ordered decoration of the formal living room.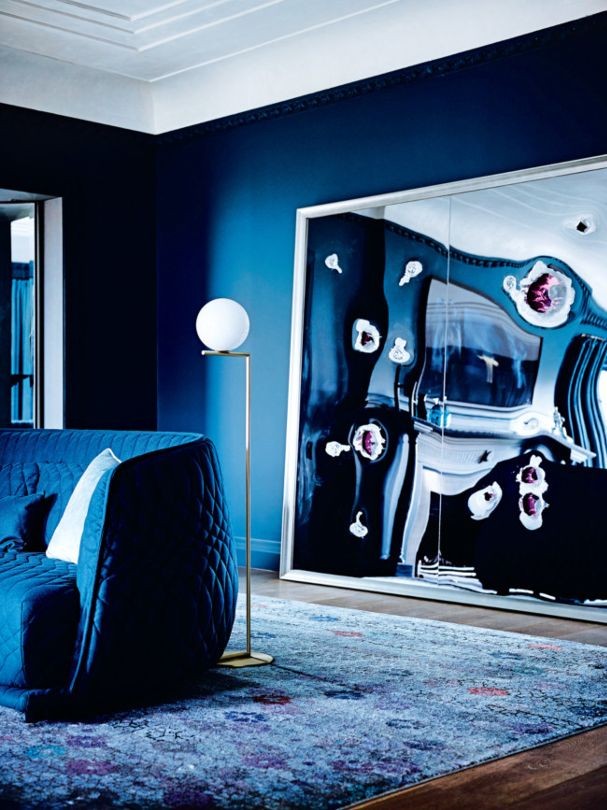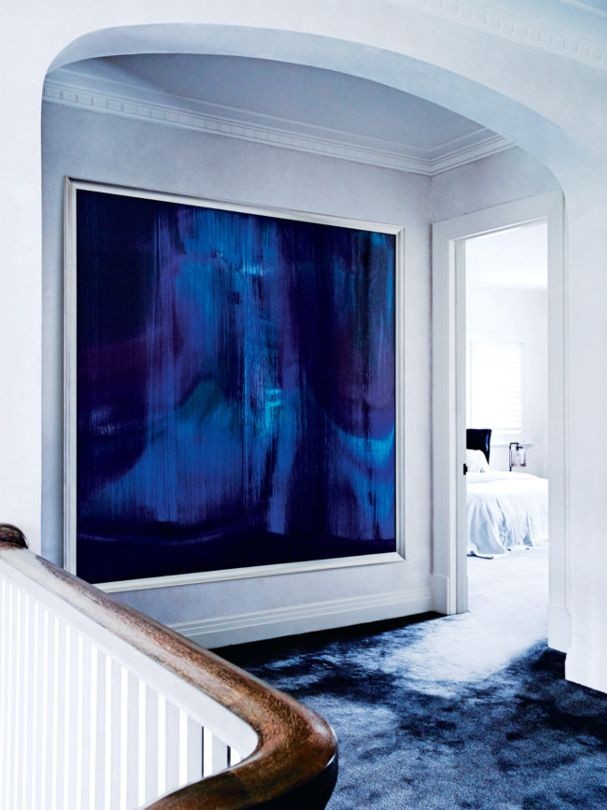 Via Vogue Living