A Living Room in 3 Different Design Color Palettes 2017
Orange and Blue Interior Design Color Palette 2017.
Using complimentary/contrasting colors orange and blue, the clean lines of the sofa and bookcases lend themselves to a contemporary look with white walls and sleek side tables. Orange paint color Dulux Auburn Falls.
Gray Layered Modern Living Room Palette.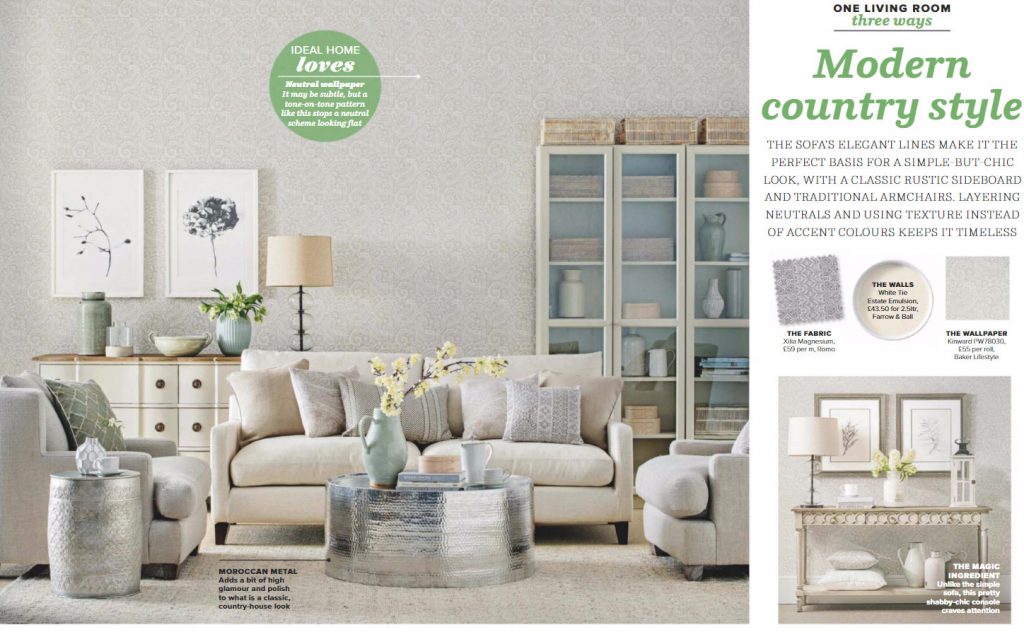 Black Basis with Pink Accents Interior Design Ideas.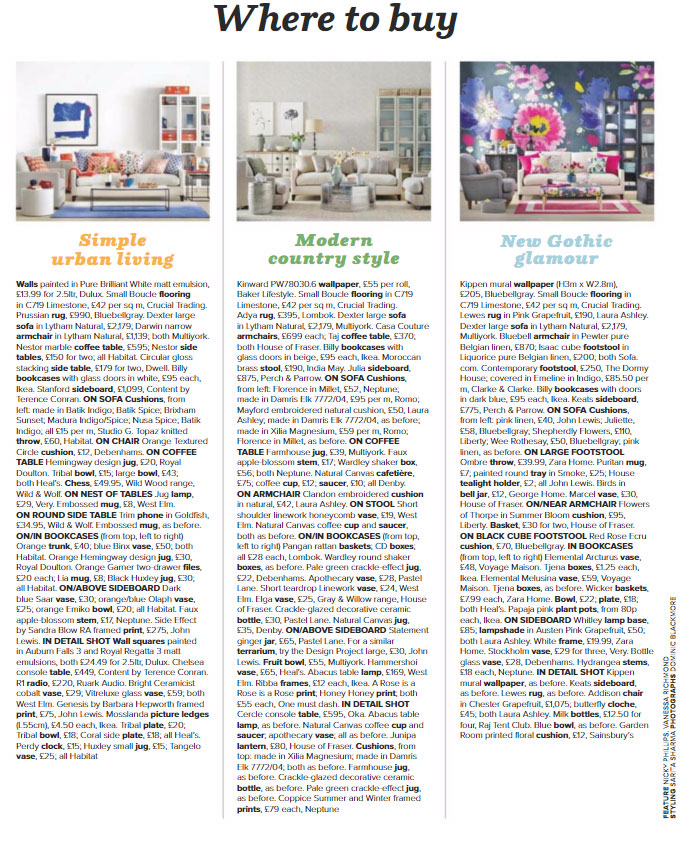 Magazine: Ideal Home April 2017