A Sustainable Family Home in Amsterdam
A Sustainable Family Home in Amsterdam.
This house has been made as green as possible by building it a lot smaller (1,453 square feet, as opposed to the 2,400 their permit allowed), giving them more green space. The home is built entirely out of wood.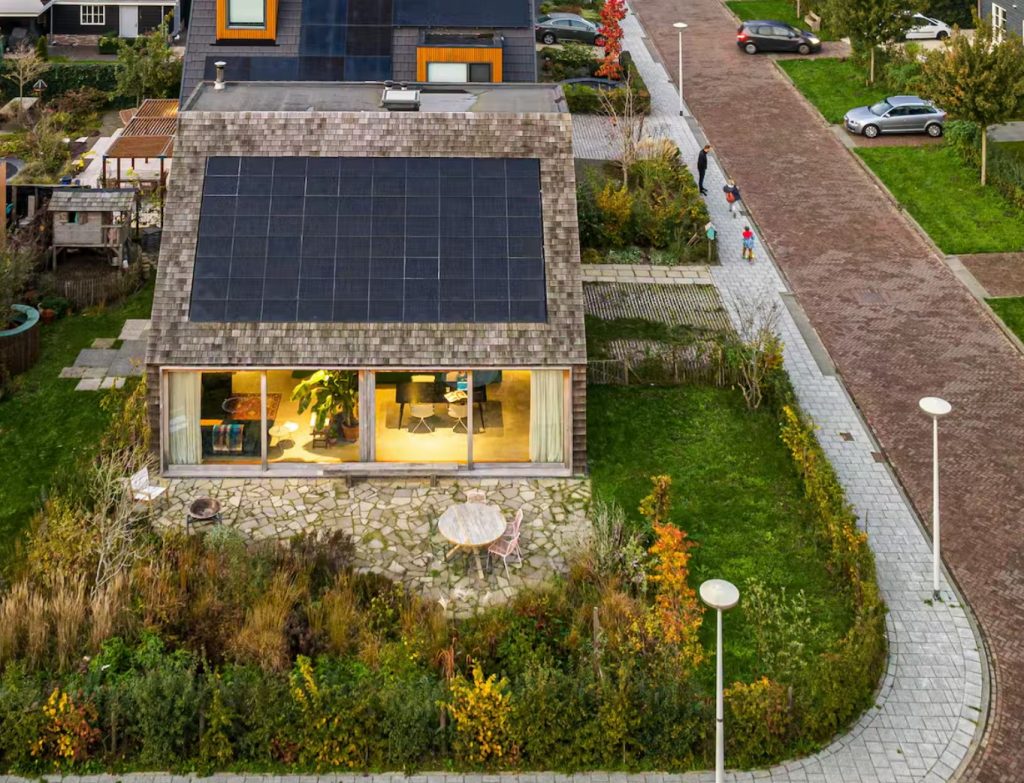 This amazing home is made entirely of timer and it's interiors are decorated in bold colors and modern lines.
The couple created a compact, 33-by- 33-foot two-level plan, which they framed in timber. On the first level, ceiling beams made of superstrong laminated veneer lumber stretch from wall to wall, allowing for an open interior around a central, freestanding box. Constructed of prepainted, green, medium-density fiberboard (MDF) the box contains a full bath, the kitchen, storage, a Murphy bed for guests, and stairs leading to bedrooms on the second level. The kids love to run around the space and sometimes play hide-and-seek there. On the south side of the house, an entire wall of floor-to-ceiling glass sliders leads to a patio and gardens.

Dwell
Inside, the living areas flow around a green box that contains the kitchen and a full bath.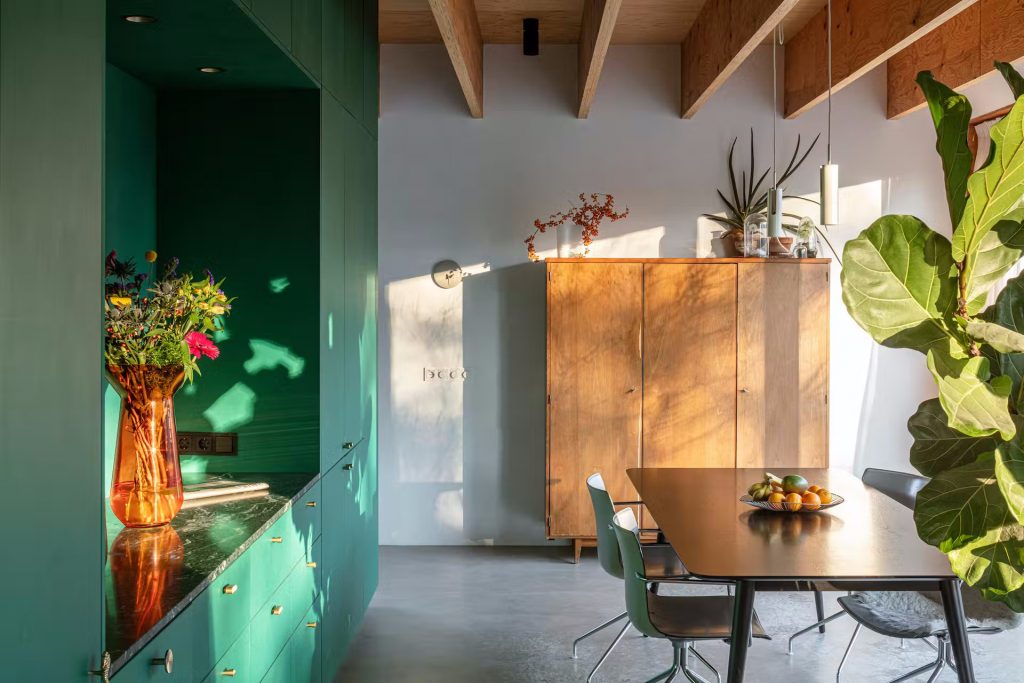 The bold use of color continues with a blue sofa from Fest and a multicolor rug from Pols Potten.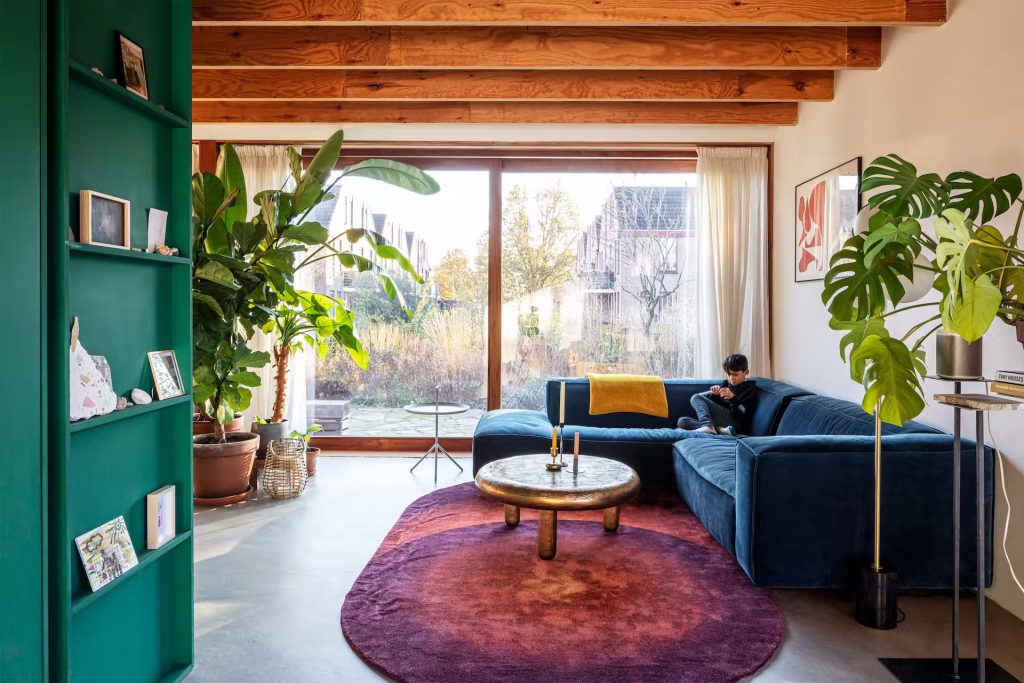 The kitchen has emerald green cabinets that pair well with the wood from the exposed rafters and the crispness of the white walls.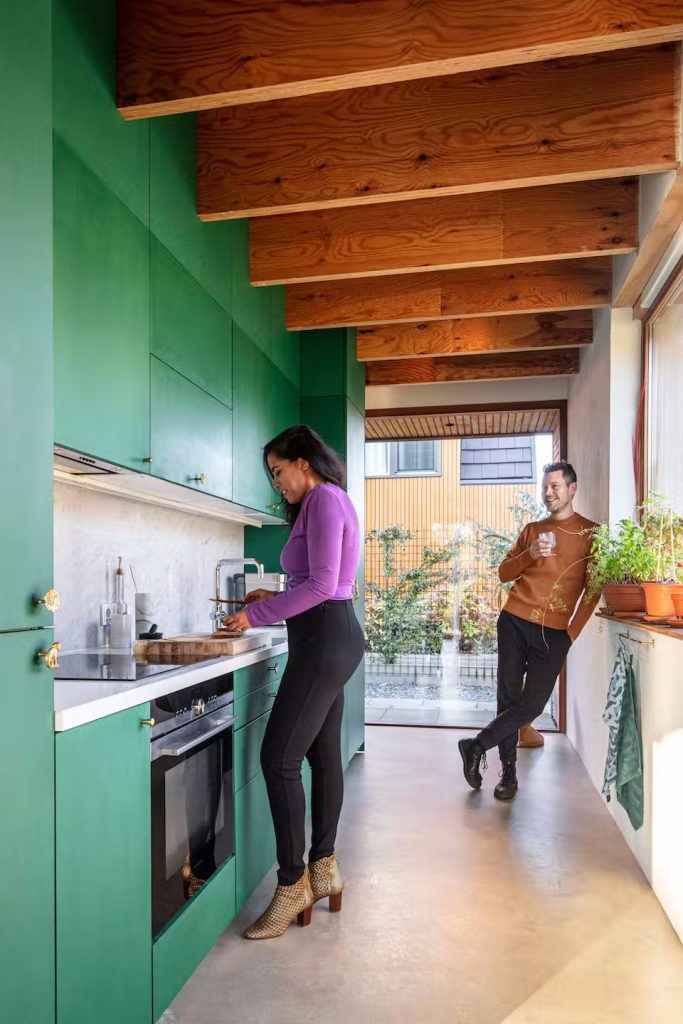 A natural and modern bedroom design.
The bedroom ceilings are lined in wisa spruce. "We chose it because we like its grain and could leave it unfinished," says Farah. "We wanted a calm and natural feeling, but not all wood, so we combined the wood with clean concrete flooring and white stucco walls."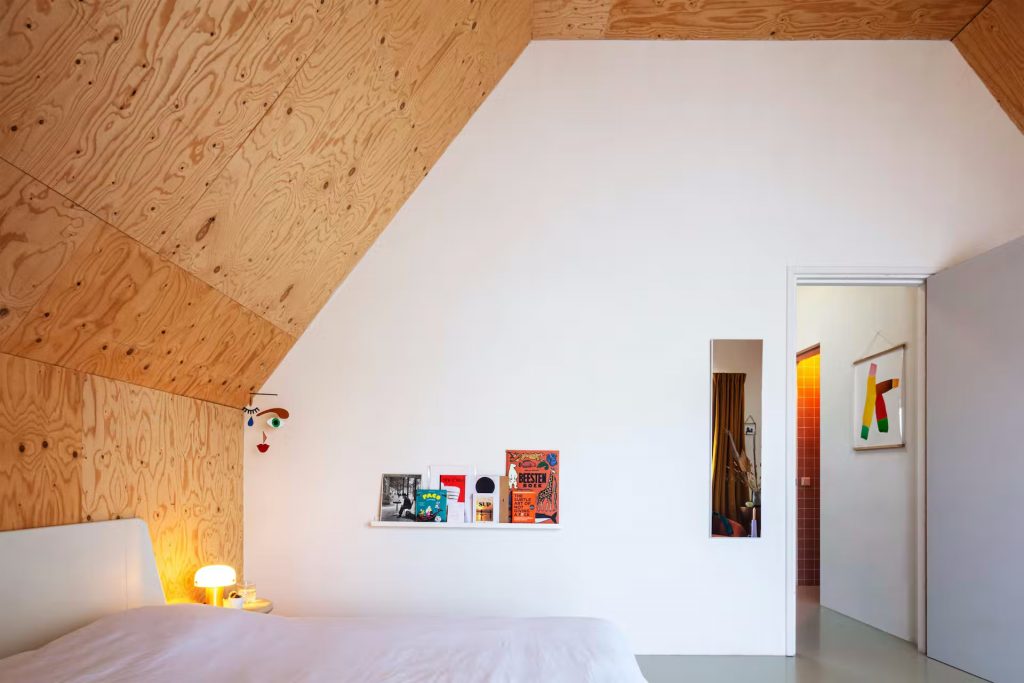 A Murphy bed concealed in a first-floor wall provides an extra sleeping space.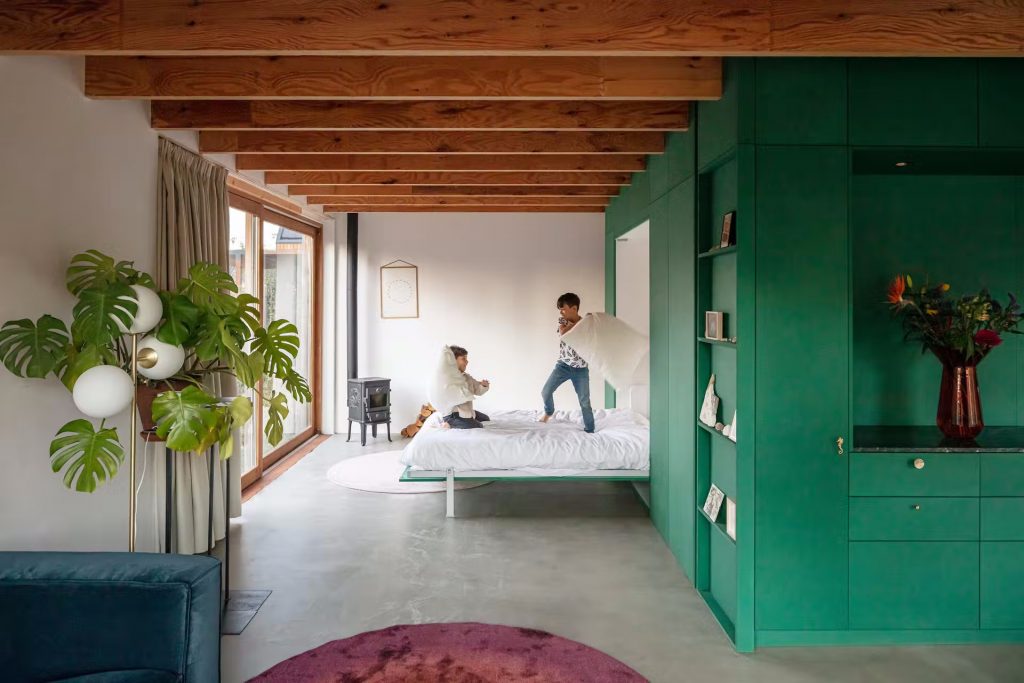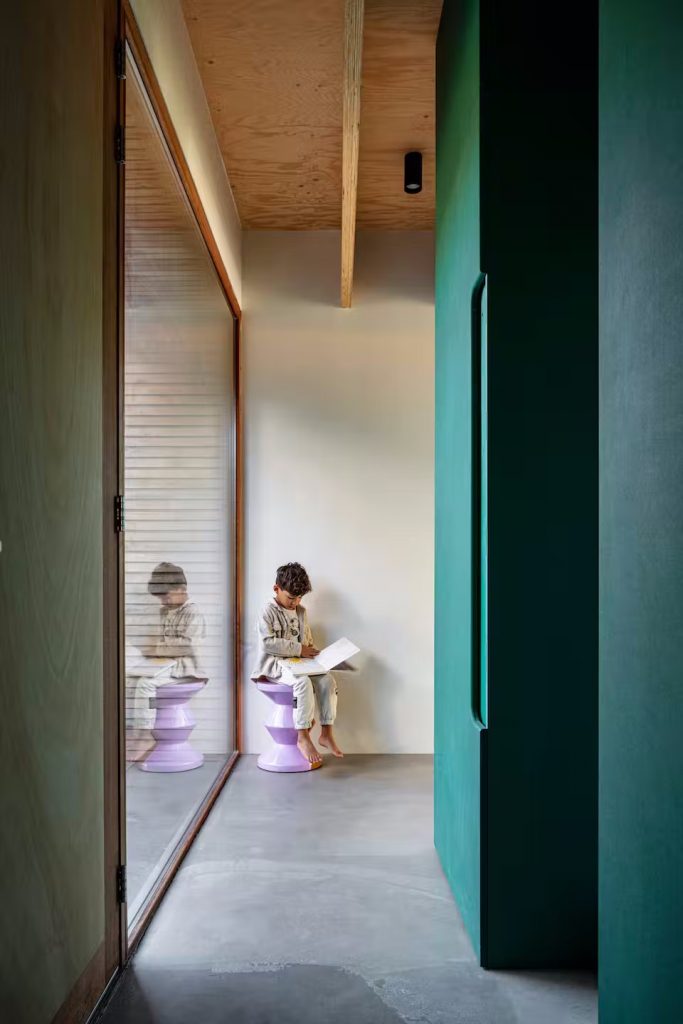 Minimal modern bathroom in salmon pink.