Ann Getty's Turkish Bedroom
"Ann Getty's Turkish bedroom is paneled in eighteenth-century Syro-Turkish painted panels and centered on an extravagent canopied bed designed after a Turkish throne. A rare Angelo Indian engraved ivory side chair is one of  a pair. Exotic lighting includes a Moorish Favrile glass Tiffany table lamp at the foot of the bed and a pair of Pairpoint Puffy Lamps on each side of the bed."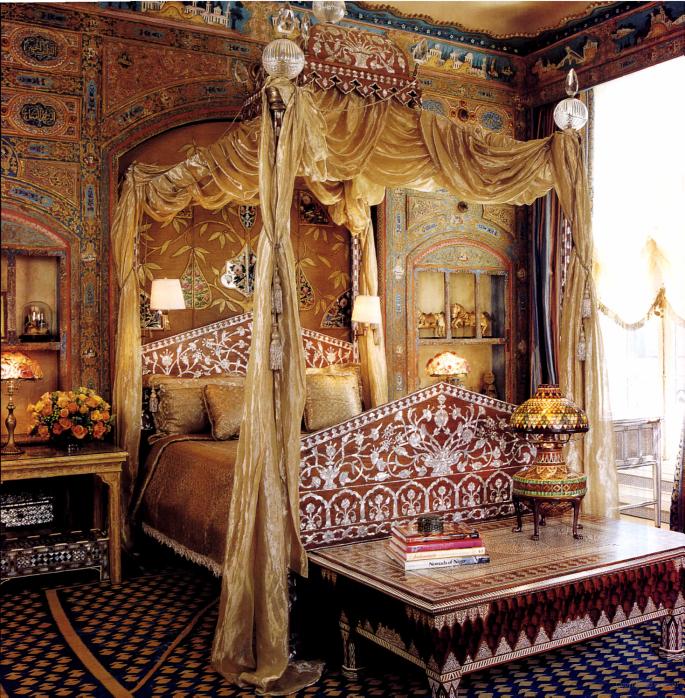 "A collection of nineteenth century Qajar painted mirrors was incorporated into the headboard."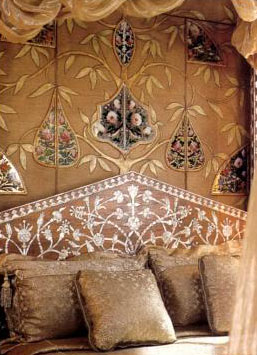 "Intricate inlaid designs of painted wood and ivory accent the Indian swing, which is covered in nineteenth century Central Asian textiles."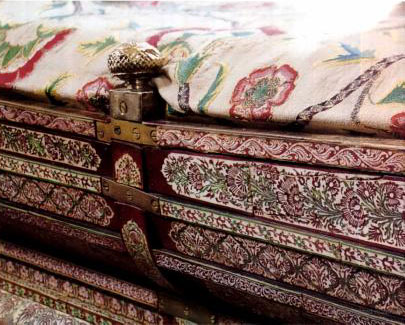 "Fit for a harem, a corner of the room was accented with a swing made from an Eighteenth century Indian palanquin supported by cast iron chains of animals. A Tiffany chandelier lights the swing."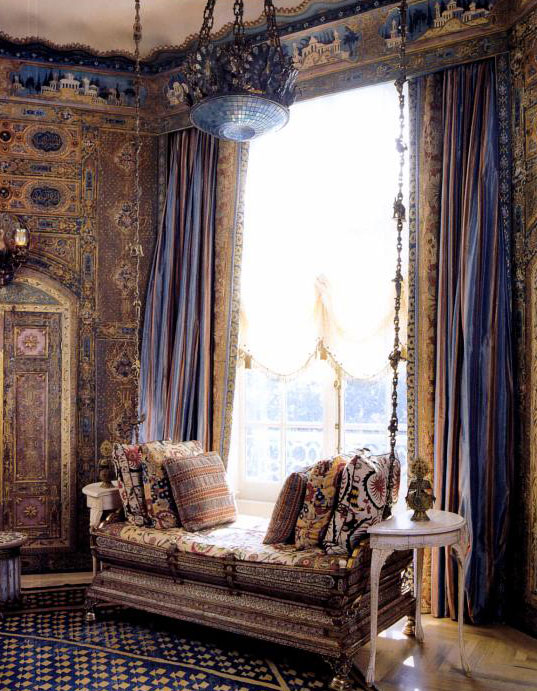 From the book Extraordinary Interiors: Decorating with Architectural Salvage & Antiques
by Brian Coleman (Author), Dan Mayers (Photographer)