Beautiful Kitchens by Designer Sarah Blank
Beautiful Kitchens by Designer Sarah Blank.
"Architectural Interior Design with an emphasis on Kitchens. Space planning is key to an efficient and functional home.
Connecticut, New York & Beyond" Via sarahblankdesign.
I love a colorful kitchen, whether bright and sunny or rich in color and mood. I urge clients to go for it. What's the worst that could happen? If you don't like it, you can repaint it. Some clients resist and stay with white, and that's OK.
But clients who have agreed to color love it, and there is no regret.
So, go for it!!
The white subway tiles splashback provides the perfect canvas for this country kitchen with wood details in the exposed beams, timber floors and shelving and the pop of color in the blue painted kitchen cabinets.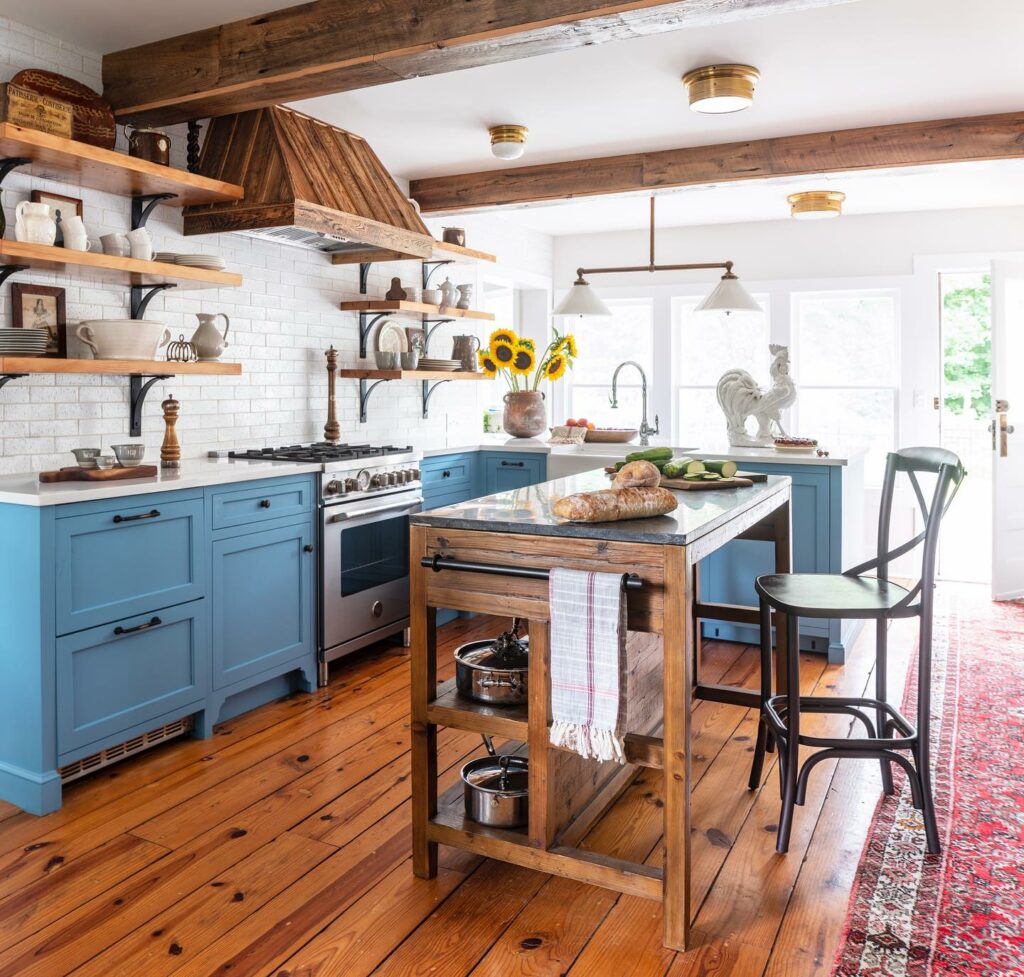 The beauty of original 20th-century millwork in this Connecticut butler's pantry was a gift—but as interior designer Sarah Blank explains, it needed a lot of love.

Her team began by removing "about 27 coats of old paint from the hinges, restoring a ratchet system for the shelves, and building a bottom for the existing wall cabinetry to house underlighting, which adds a little extra warmth and sparkle."

Veranda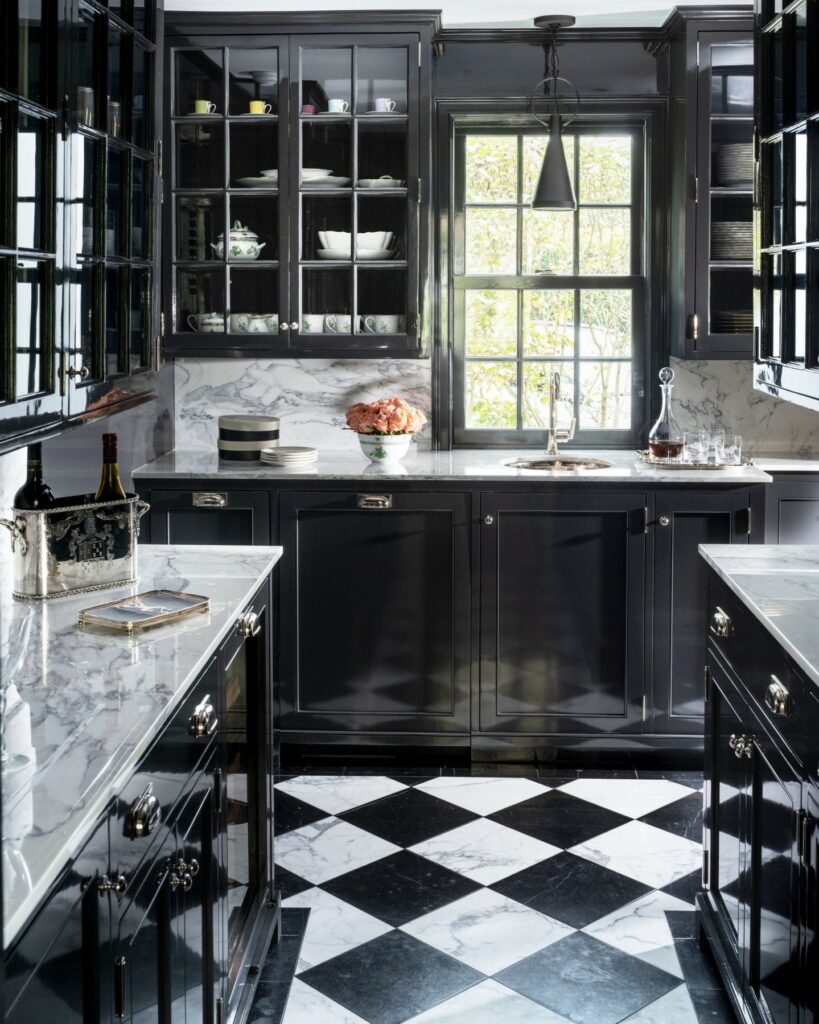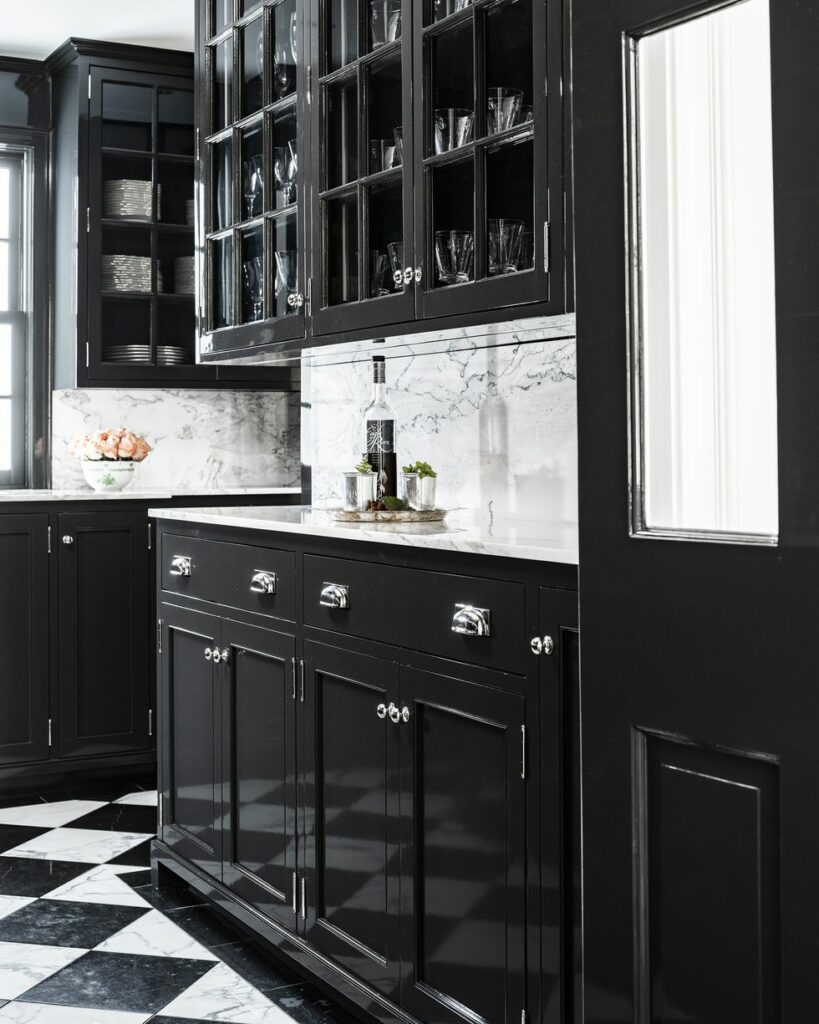 A stunning country kitchen with shaker cabinets painted in a delightful dusty light blue.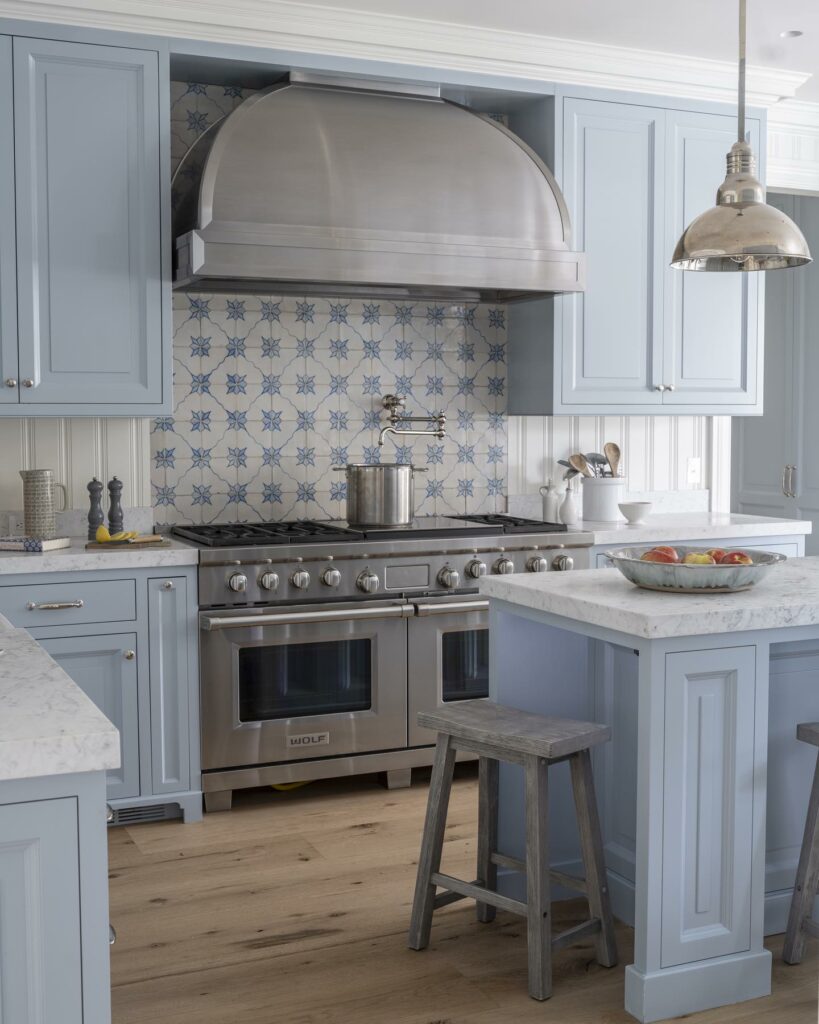 White kitchens will always be in Vogue.
Now add a bit of blue, and we now have a classic kitchen.

Sarah Blank