Benjamin Moore Pink Ladies Paint Color
Benjamin Moore Pink Ladies Paint Color. This bright and vivid pink is described as: "A bold, expressive pink with youthful exuberance."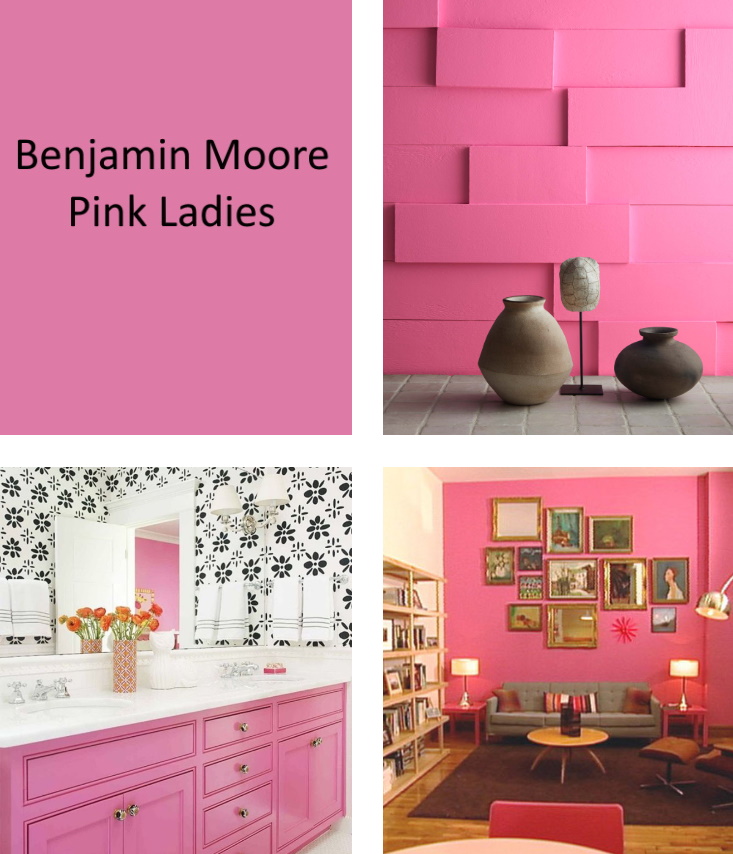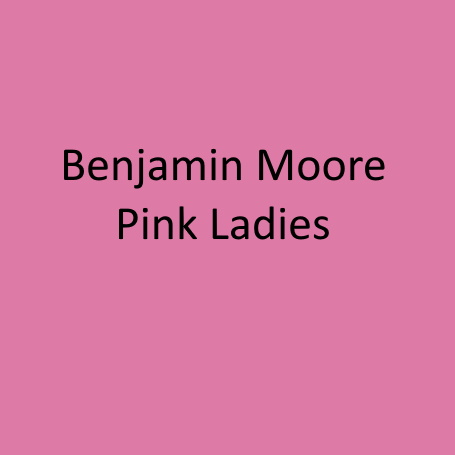 The names conjures up the jackets worn by the pink ladies in the movie Greese and it has the same amount of sass as them!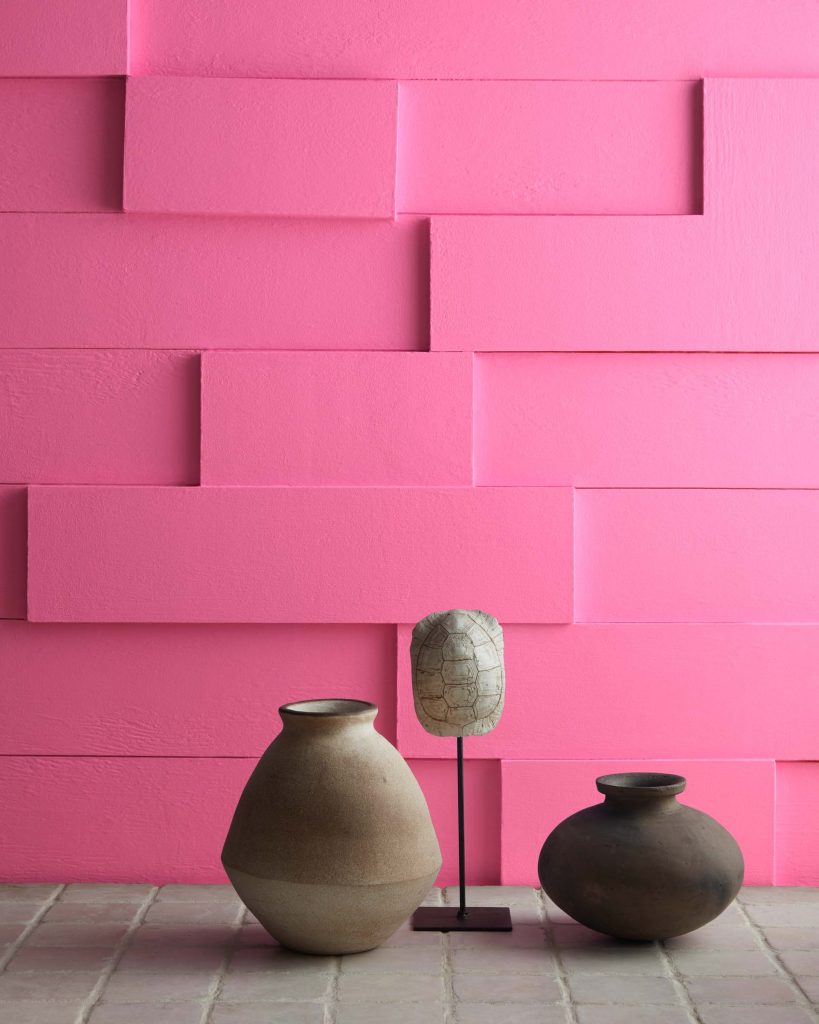 Bathroom cabinets painted in Pink Ladies by Benjamin Moore. Design by colordrunk_designs.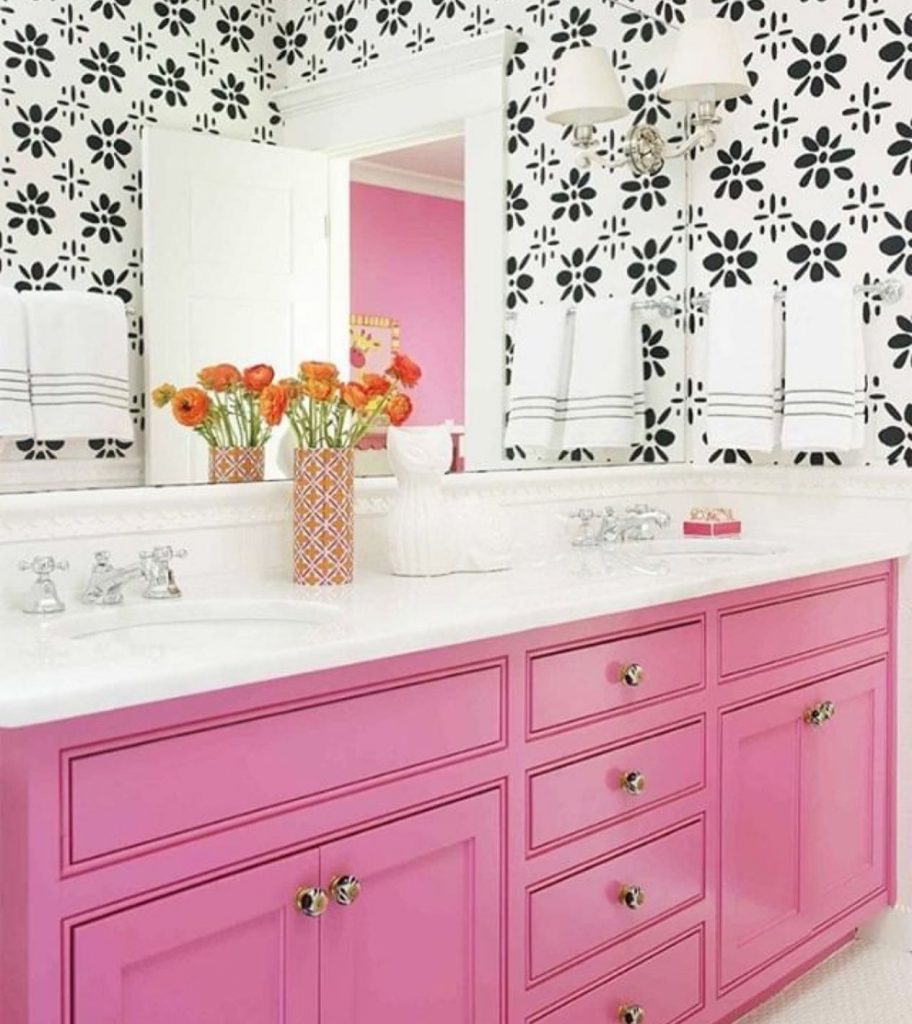 You can use this strong pink paint color in a subtle way by only painting above the picture rail in it.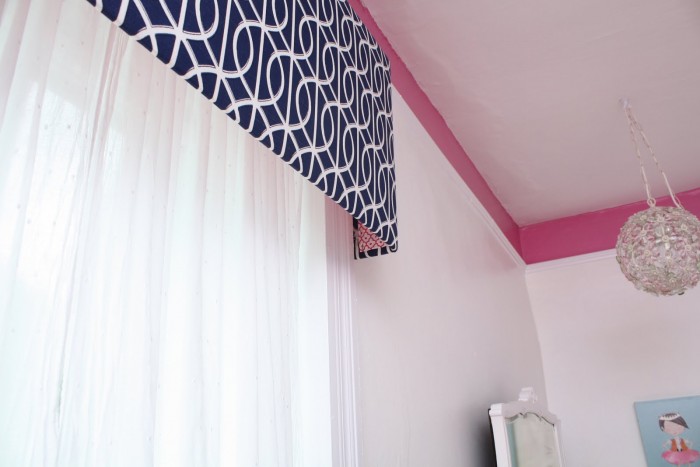 Use this bright pink paint as an accent feature.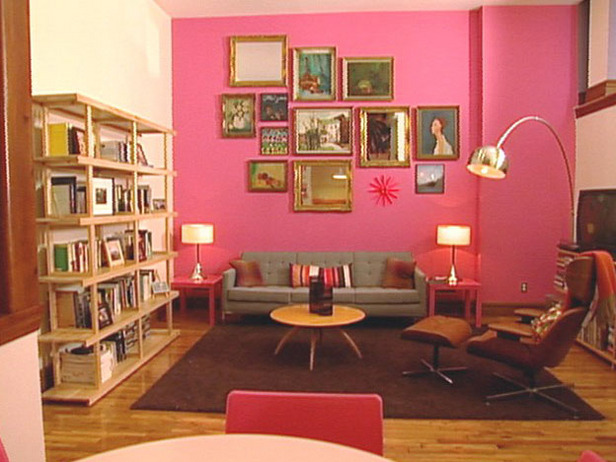 Split your bedroom walls in two different tones of pink. The upper wall features Benjamin Moore Aztec Lily, the lower wall Benjamin Moore Pink Ladies and the trim in Benjamin Moore Decorators White. Paint job by justinwilsonpainting.