Strong and Bold Blues
'Della Robbia Blue' from Papers and Paints is a strong choice for the walls. Source House & Home via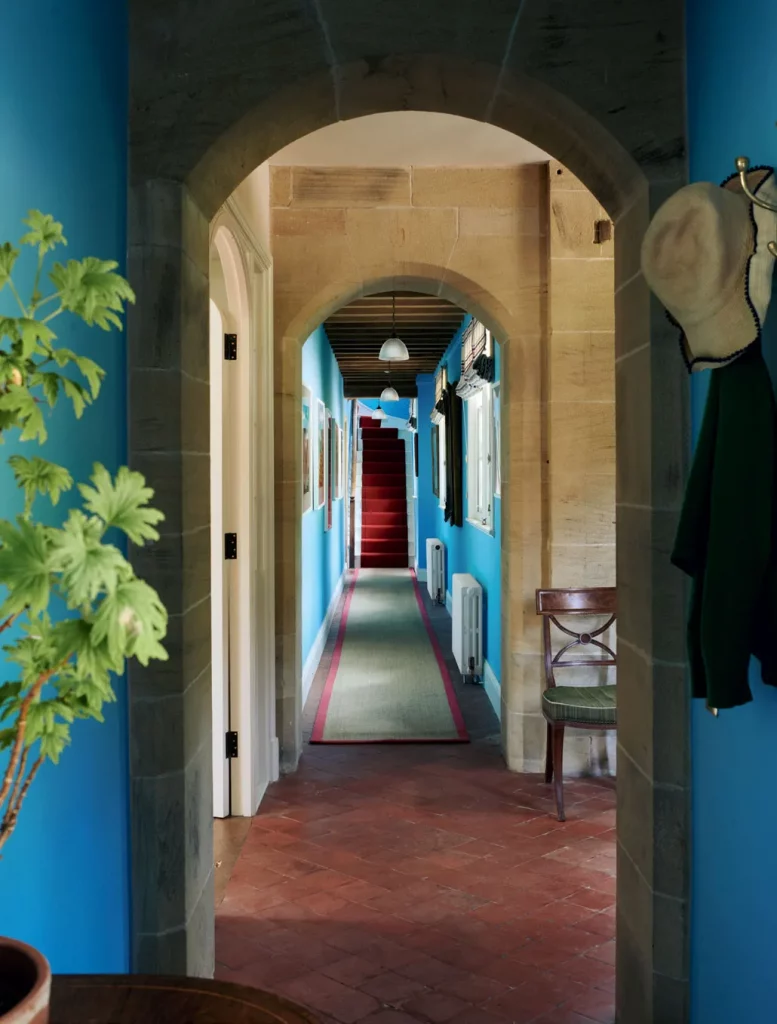 Another bold blue entrance way painted in Farrow & Ball St Giles Blue. Via Sean Scherer @kabinettandkammer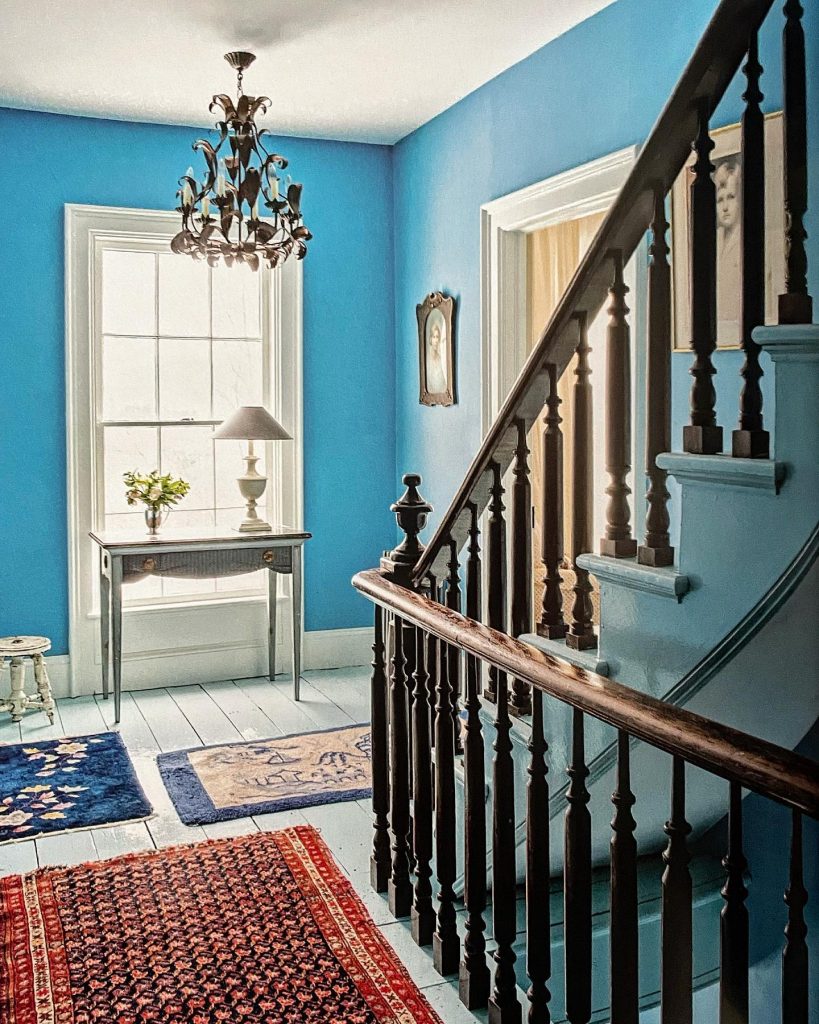 A mirror gallery wall.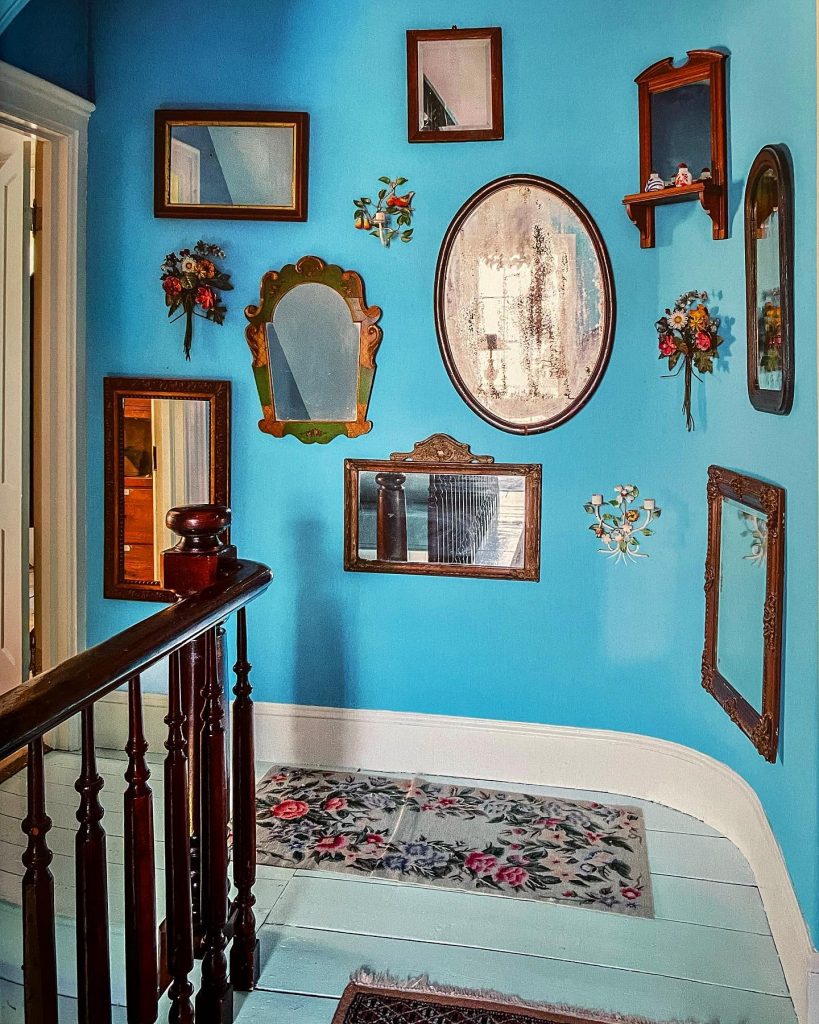 A view from the hallway.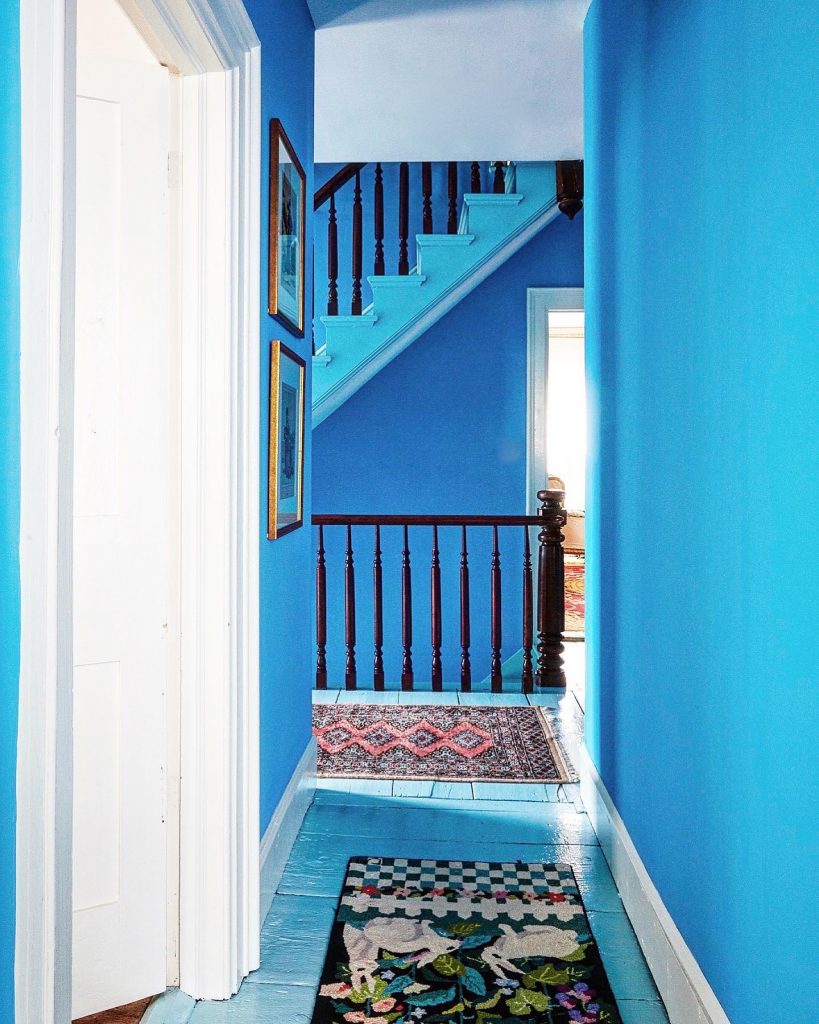 The scullery and boot room of an English country house - cupboards painted in Hague Blue by Farrow & Ball. Via Todhunter Earle Interiors.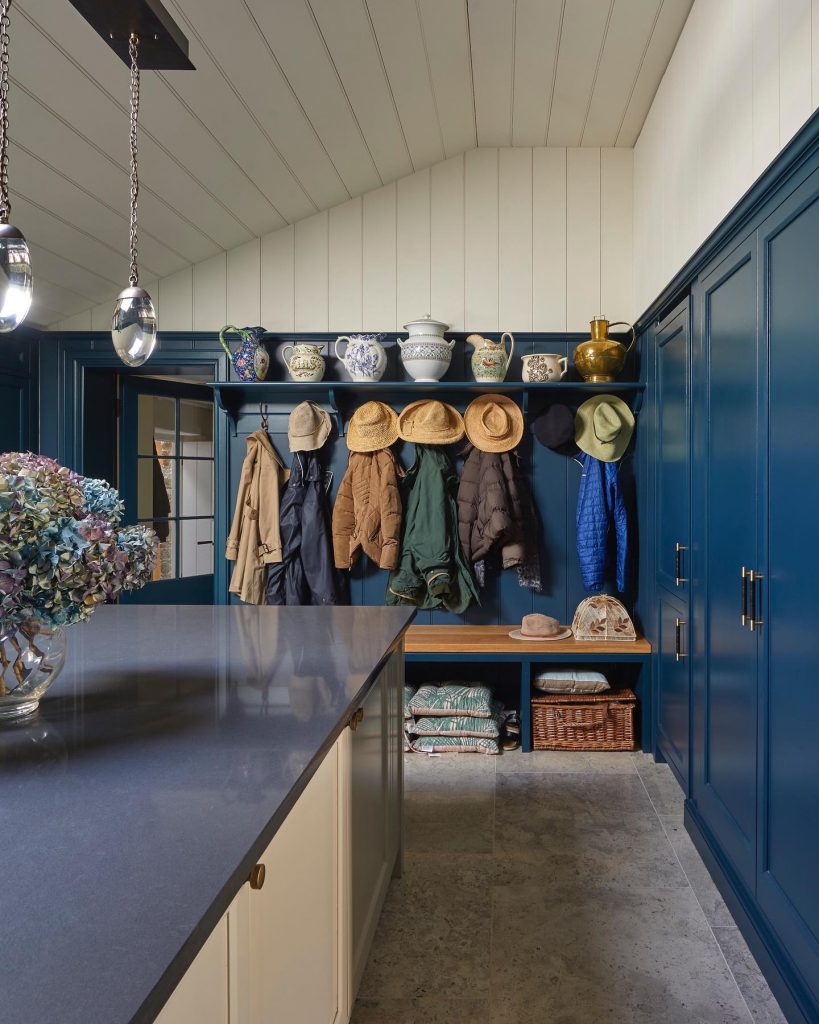 This scullery at Rita Konig's County Durham farmhouse keeps the mess out of the kitchen, which also serves as a dining room. The glazed door means that it feels separate, but not cut off from the kitchen, and the bright blue paint makes it an appealing place to be. Tongue and groove, painted in Plain English's 'Scullery Latch', forms the backdrop. 'The panelling gives some pattern to the wall,' says Rita, who created this room to 'take all the heavy lifting out of the kitchen', carving out space for a sink and shelves to store china and kitchen equipment, with baskets for vegetables.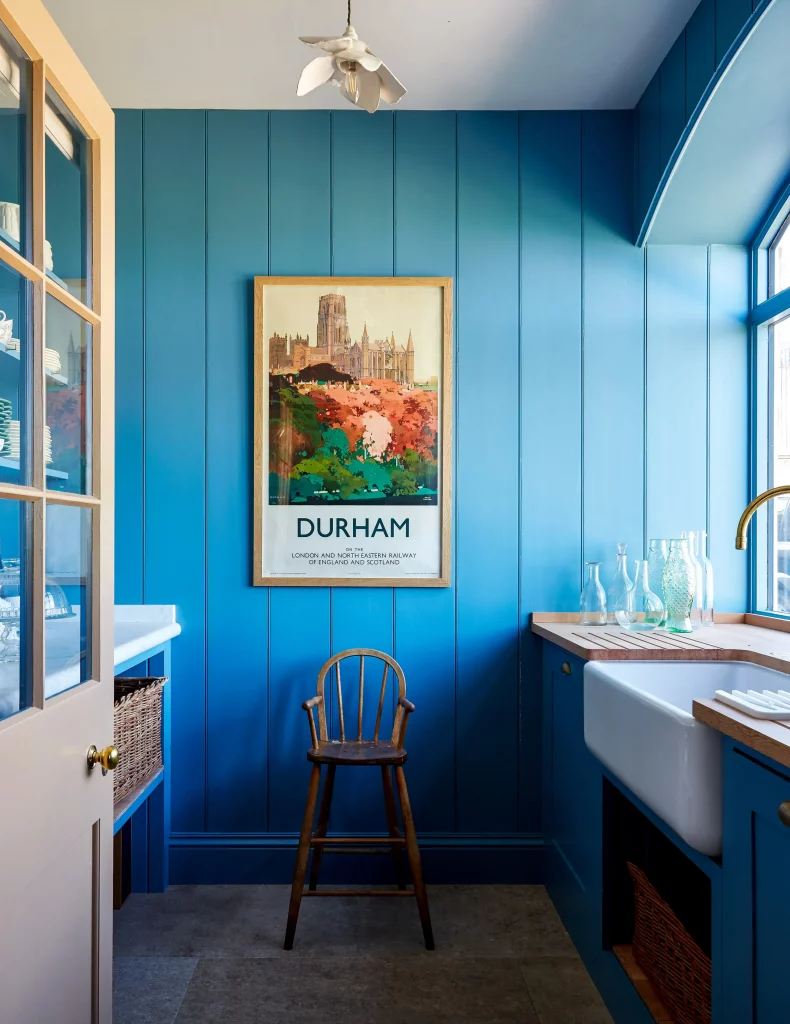 With the Mediterranean metres away this house (designed by @architetti_artigiani_anonimi) on the Greek island of Kastellorizo doesn't look like it could get much closer to the sea - until you step inside that is. Feature by Timothy Brittain-Catlin, photography by @ricardolabougle.
Original feature in @theworldofinteriors.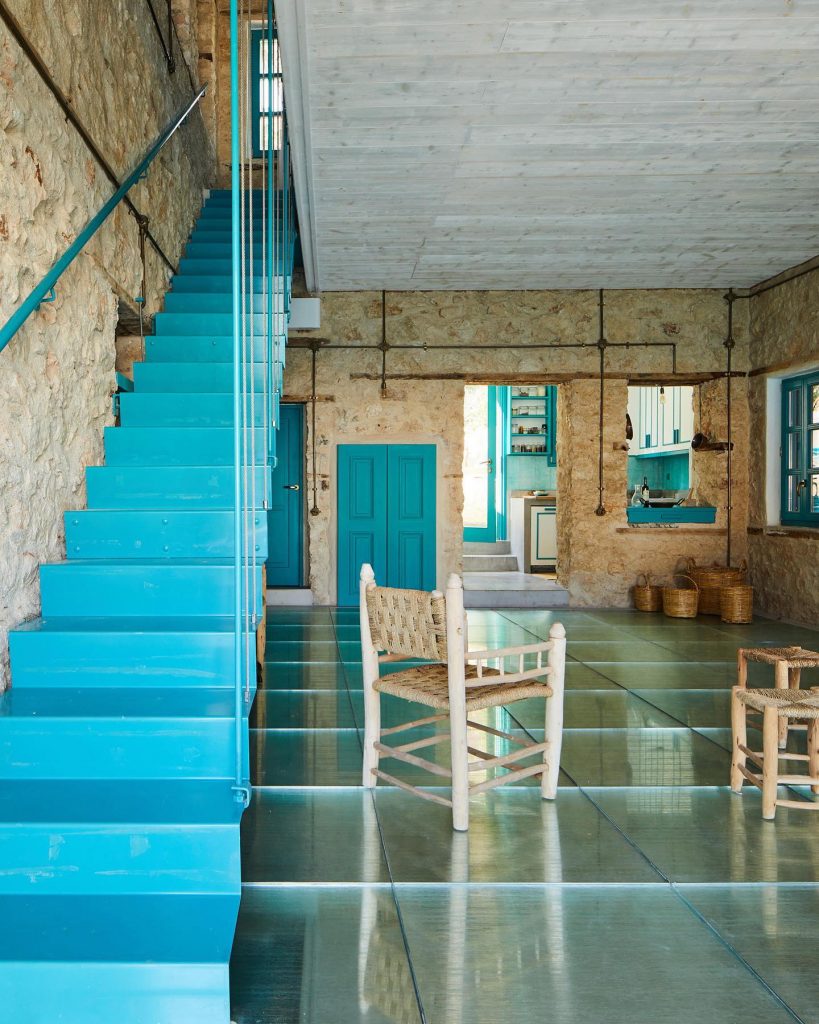 Architect Paloma Cañizares' @palomacanizaresoffice holiday home in Menorca @theworldofinteriors October 2021 issue.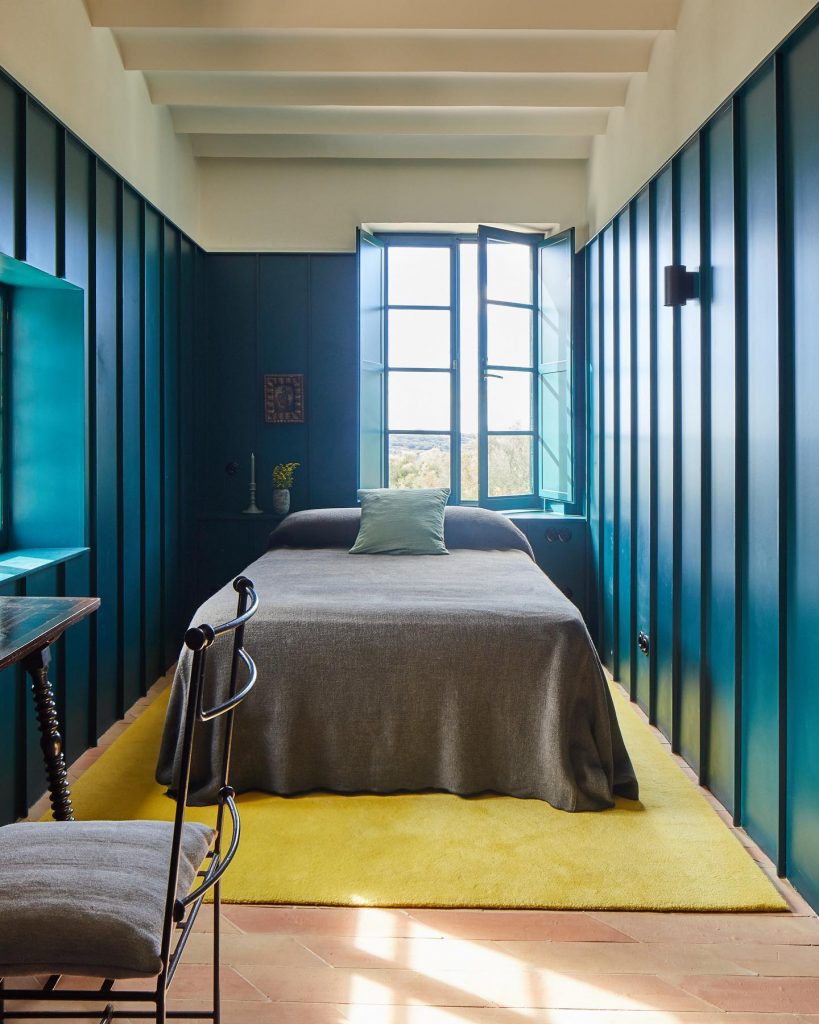 Amazing bold blue wall that features an equally striking blue artwork, blue on blue! via