Bold Red Paint Color For Walls
Bold red is a courageous and attention-grabbing color, which can make a strong statement in any space. That is why, as a designer I use bold red paint to help create a powerful and energetic atmosphere.
Why Choose Red Paint?
As I step into a room, my eyes are immediately drawn to the walls adorned in a striking shade of bold red. The intensity of the color washes over me, filling the space with a sense of audacity and power. It's a daring choice, one that demands attention and refuses to be ignored.
I definitely feel the power generated by the bold red walls in this bedroom belonging to antiques dealer John Roselli and his wife interior designer Bunny Williams. The four post bed and hunting and dog paintings add to the thrill and power of this room.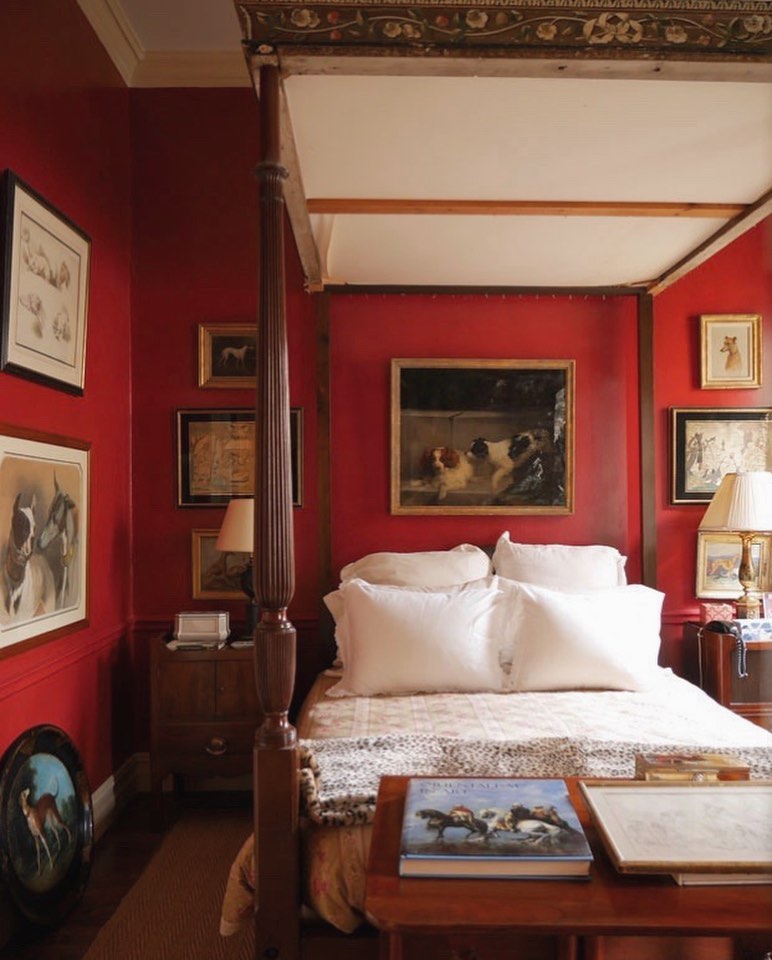 Living Rooms with Bold Red Paint Color
Red walls command attention and instantly set the tone for a space, like in the living room pictured in the image below; upon entering the room, you are immediately enveloped in a vibrant energy that emanates from the bold red walls that exude confidence, passion, and a sense of drama.
Bold red walls create a powerful backdrop for antique oil paintings and a curvaceous blue Art Deco sofa and chair set designed by William Ulrich, in this living room. Design: @officinaantiquaria, Photo: @helenio_barbetta.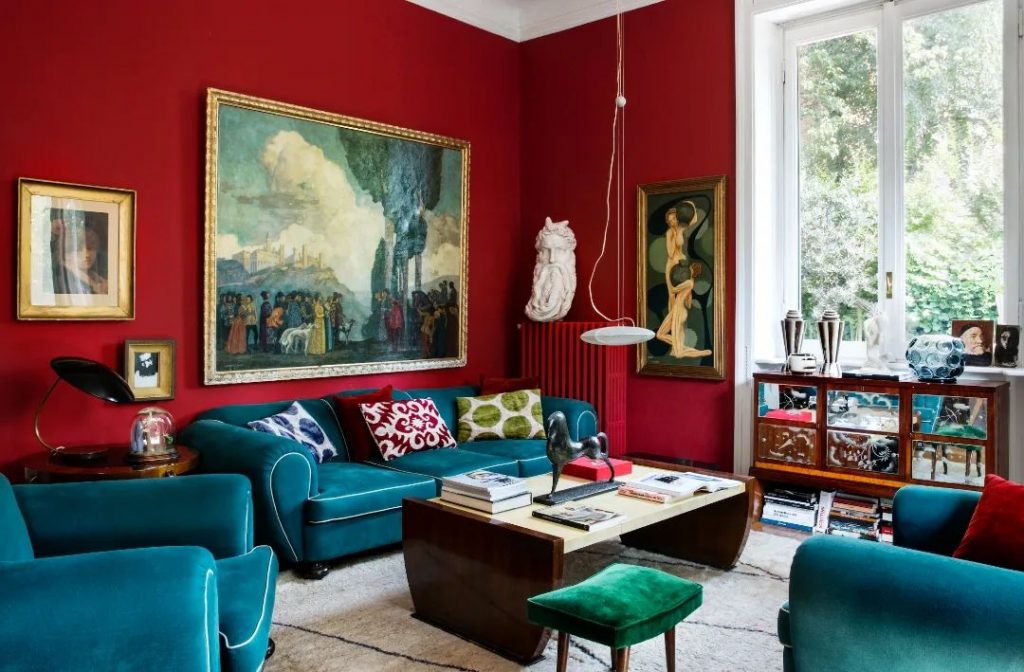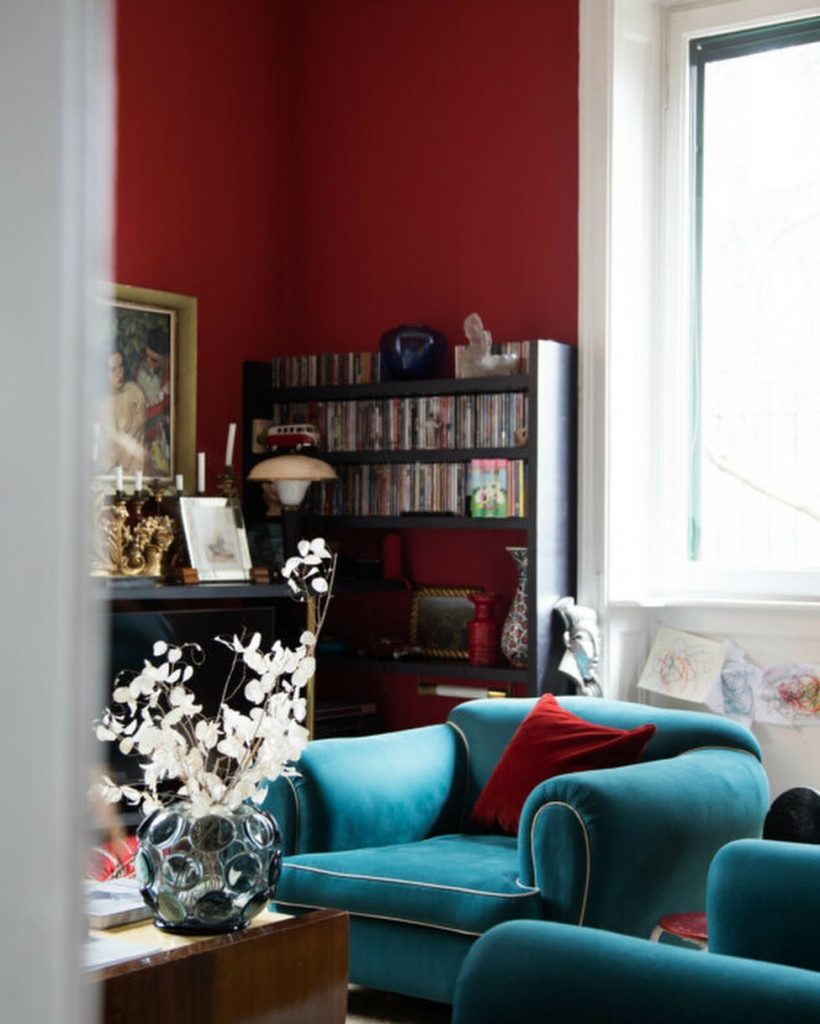 Against this bold canvas, the furnishings and accessories are carefully selected to complement and balance the intensity of the red walls. Using green as a contrast to the red is in the furnishings and accessories helps provide the eye with some much needed respite from too much red.
In the space below, I love how the rich red painted walls continue on to envelop the ceiling. Olive green velvet sofas in this home cinema complete this striking interior design. Design via rightmeetsleftinteriordesign. Strategic lighting like warm lighting fixtures, track lights or sconces, are strategically positioned because they cast a gentle glow that accentuates the walls' boldness while creating a cozy ambiance. As a result, it helps to add a welcoming air to an otherwise intimidating room.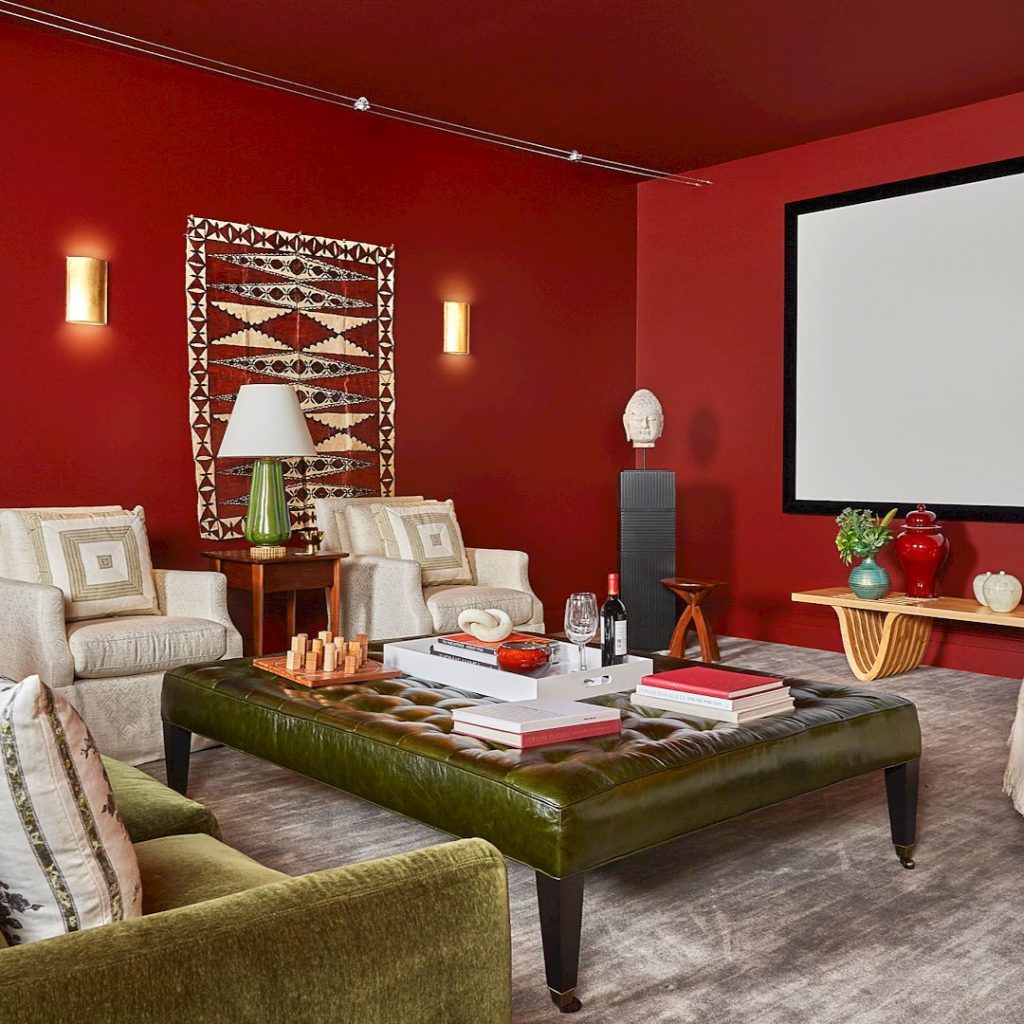 Carefully chosen accessories and artwork are showcased throughout these red painted interiors. Select pieces of art, featuring bold and vibrant colors, are strategically placed on the walls, creating focal points and adding visual interest. Additionally, metallic accents, such as chrome or gold, are incorporated into decor items like mirrors, picture frames, or sculptures, adding a touch of glamour and elegance.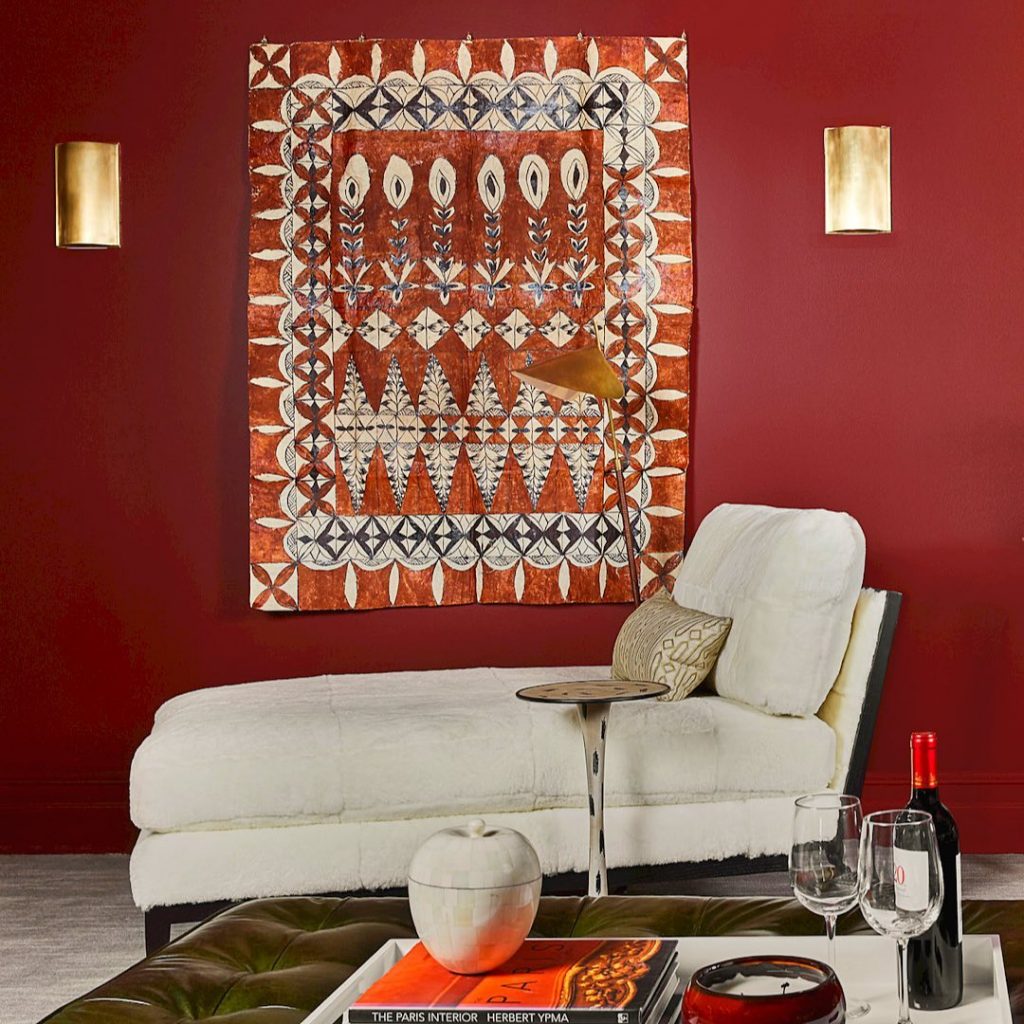 This beautiful red paint adds drama to the space whilst skilfully zoning the area. The striking colour helps to enhance the shared light that floods through into this room. Interior design by @bryangraybill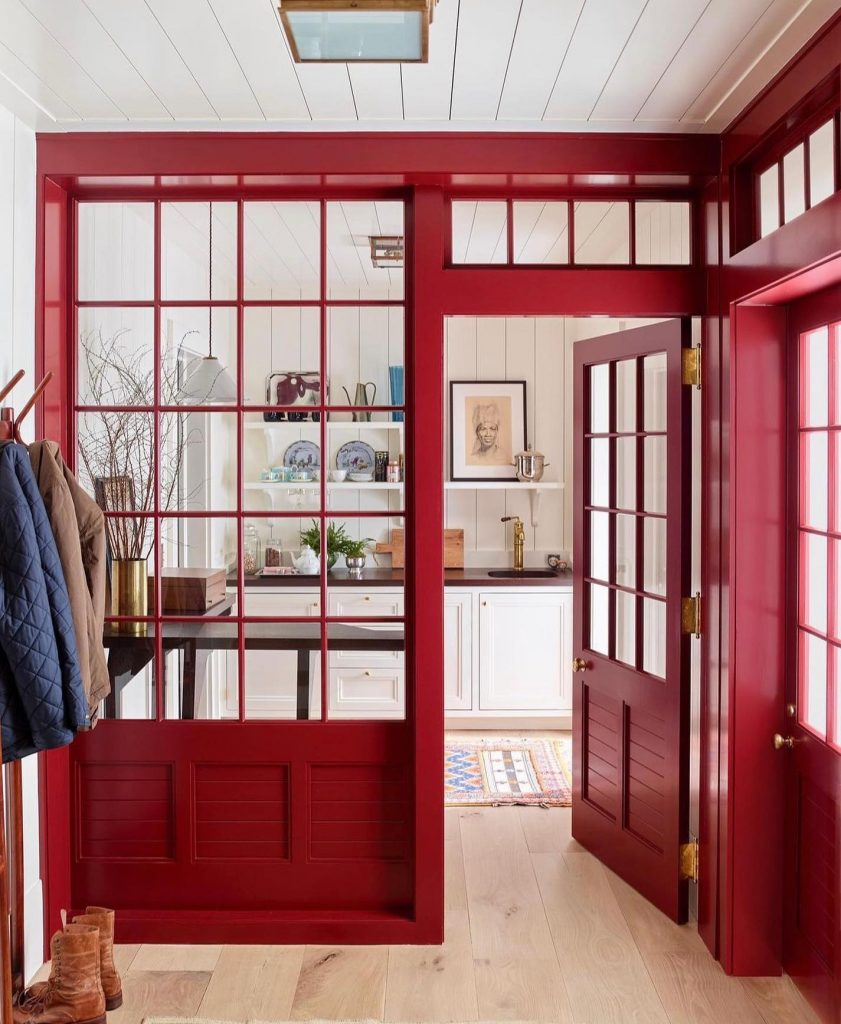 Deep Bold Red Paint Colors
Red paint colors exude confidence, power and creativity, they can light up your senses!
Benjamin Moore Heritage Red
A very classic shade of red that infuses a space with energy and personality. A rich and classic shade of red.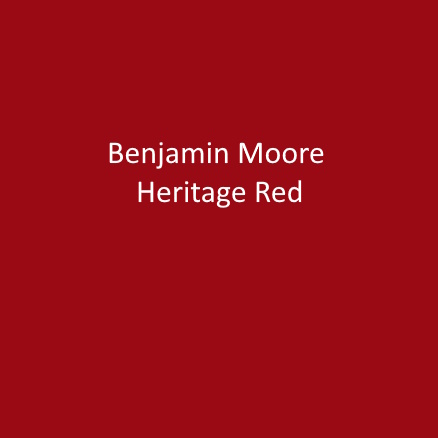 Sherwin Williams Heartthrob
Wake up your space with a dramatic flourish. This bold, vibrant red is great for bringing romance and mystery to a bathroom or dining room.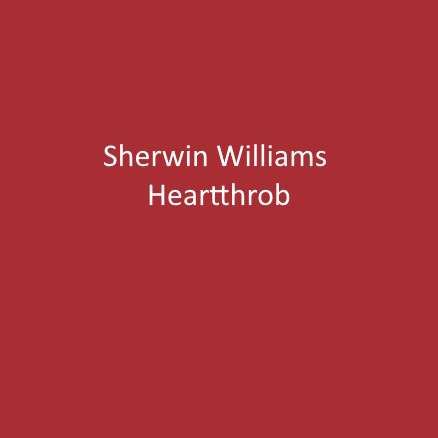 Glidden Red Delicious
A bold, oxblood red paint color.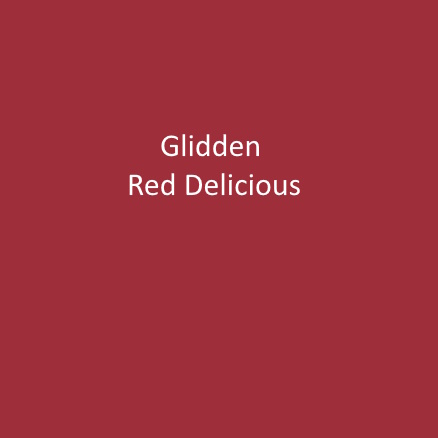 See More Red Paint Colors:
Take a look and vibrant ribbon red paint colors.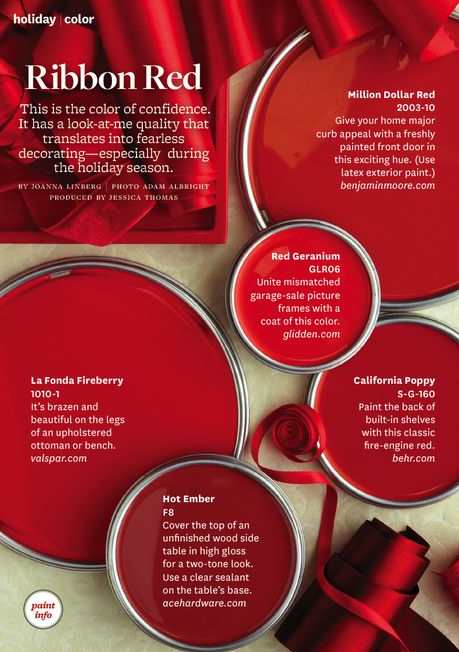 Read more about the perfect red paint color for your front door.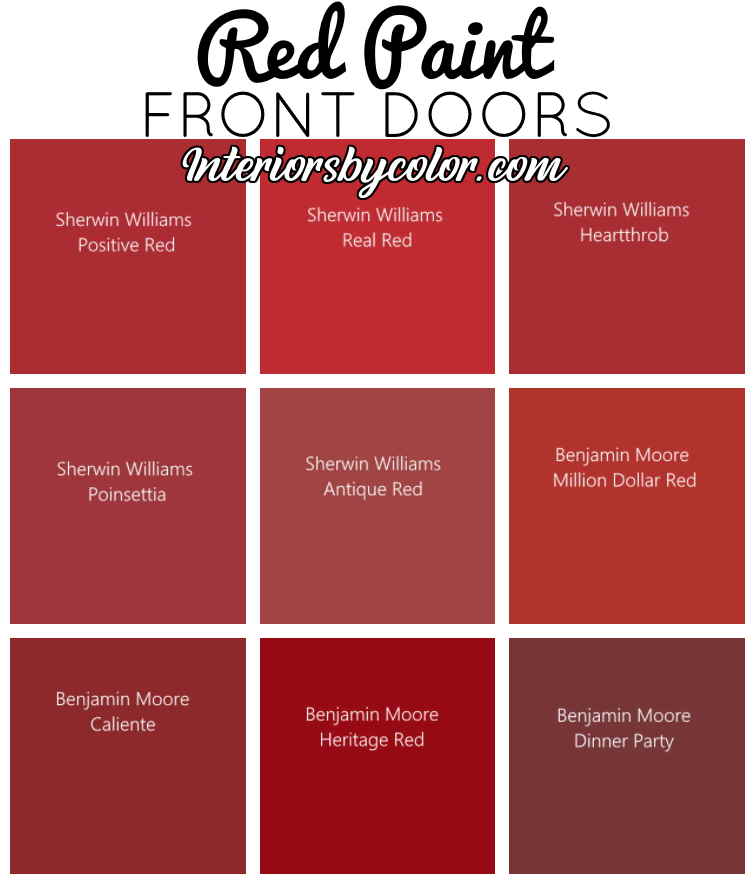 Deep, rich and velvety red color schemes.