Boys room and nursery with walls painted in Benjamin Moore Bunker Hill Green. Blacka nd white striped rug, white furnishings and red and white gingham curtains.
The original plan for Liam's room was a lot more baby-esque – a lighter, more aqua green and more orange, but at the last minute, I found the bedskirt/sconce shade fabric and decided to use it as inspiration, opting for a deeper, more grown-up color with Benjamin Moore's Bunker Hill Green. I tried to choose art that had a playful, child-like quality.
via Design Sponge.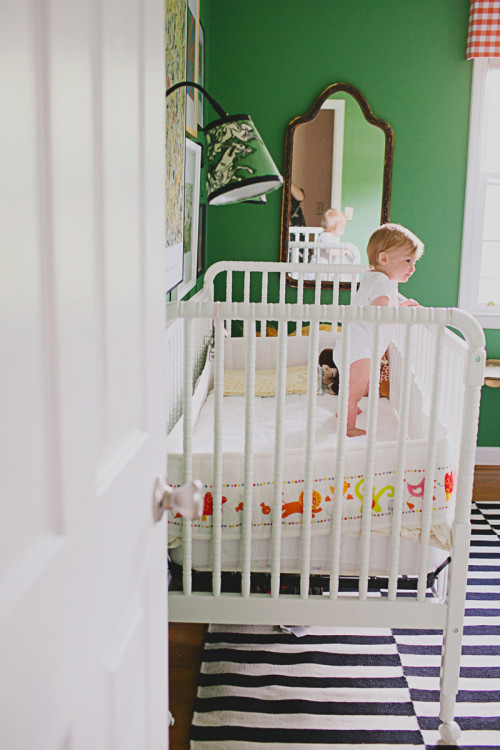 A double bed with green toile skirting on the other side of the room.