c1886 Italianate Residence in Melbourne House Tour
c1886 Italianate residence in Melbourne – a house tour of a beautiful contemporary renovation of an old world Victorian home.
"Take a peek inside this c1886 Italianate residence in Melbourne with a lovely contemporary renovation by architect Russell Casper and beautiful interiors by @thomashamel. Gorgeous gardens by @paulbangay"
A Victorian mansion in Melbourne, complete with a turret and manicured landscaping.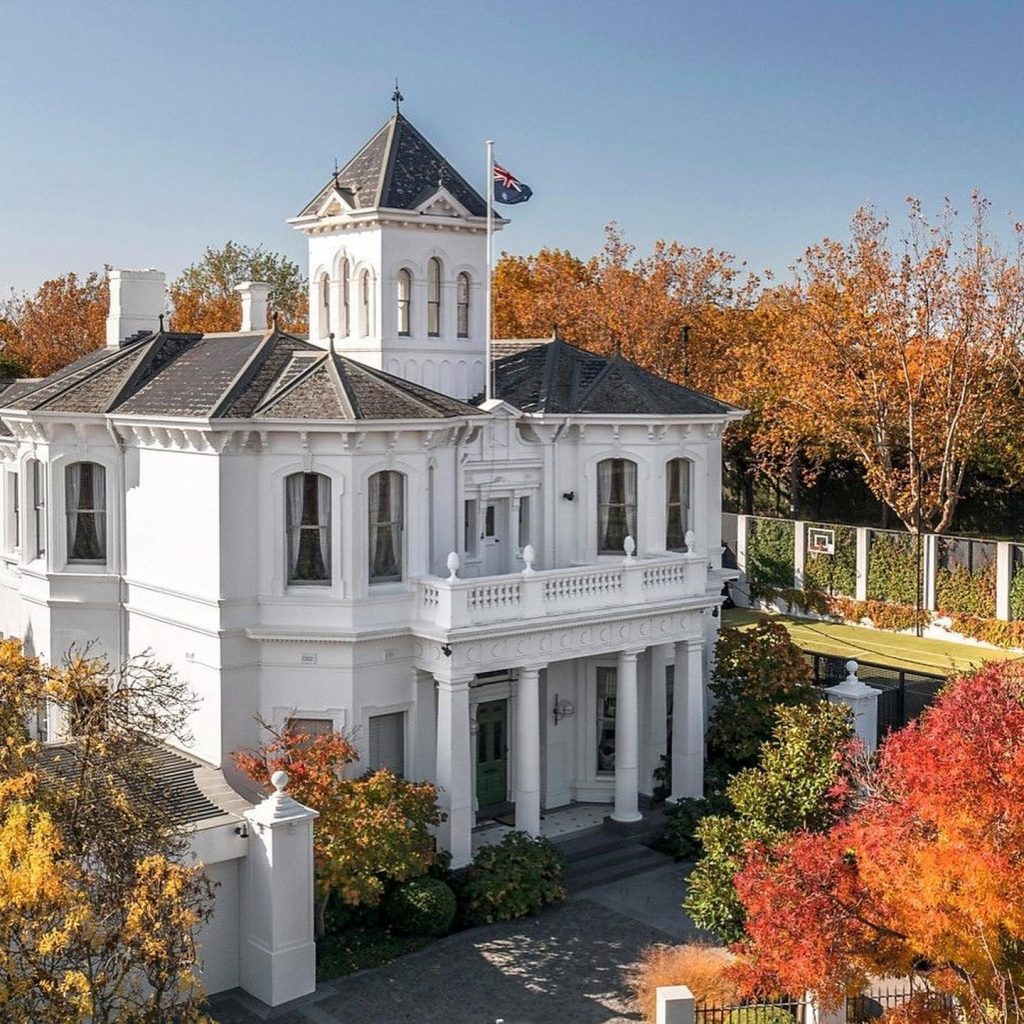 This Victorian home has a contemporary home extension in the back and a gorgeous pool to relax in.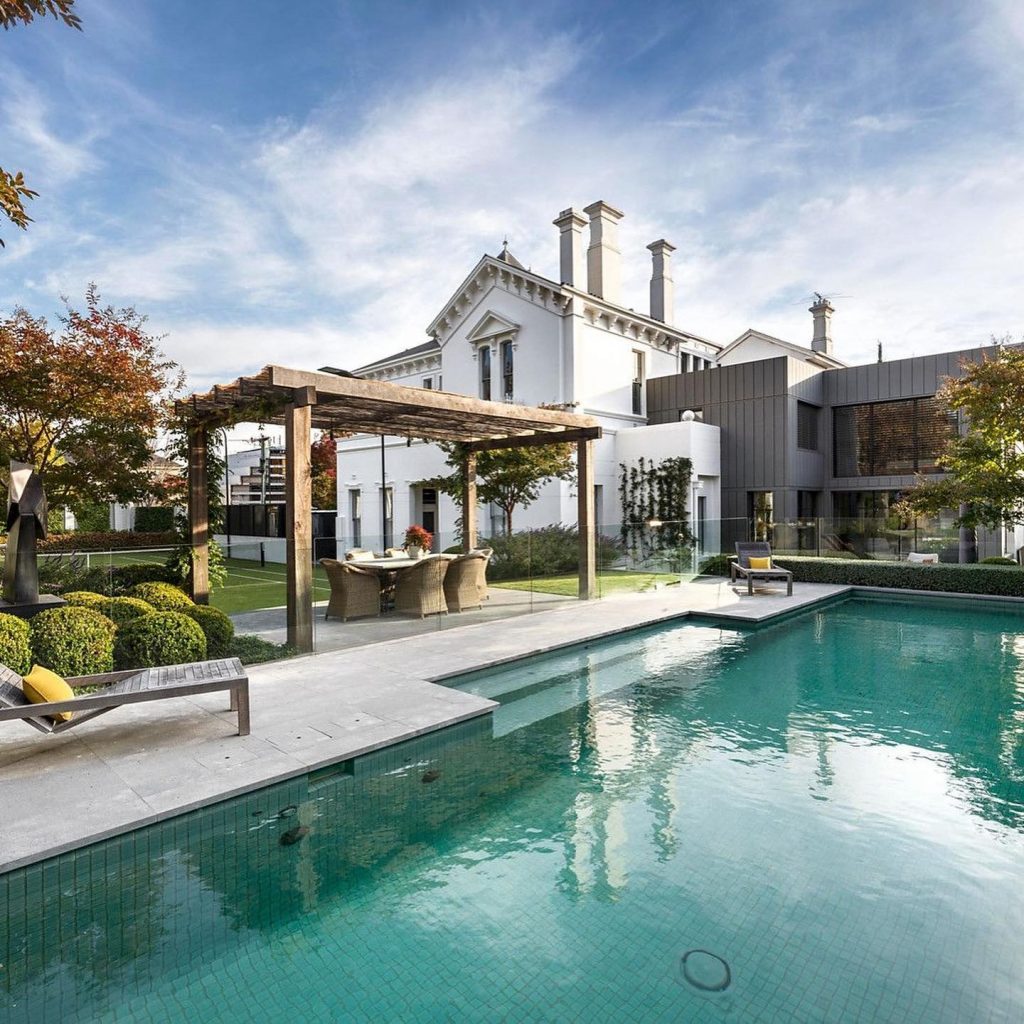 Staircase, entrance and foyer kept in the original Victorian style. Crown molding and mosaic tiled floors.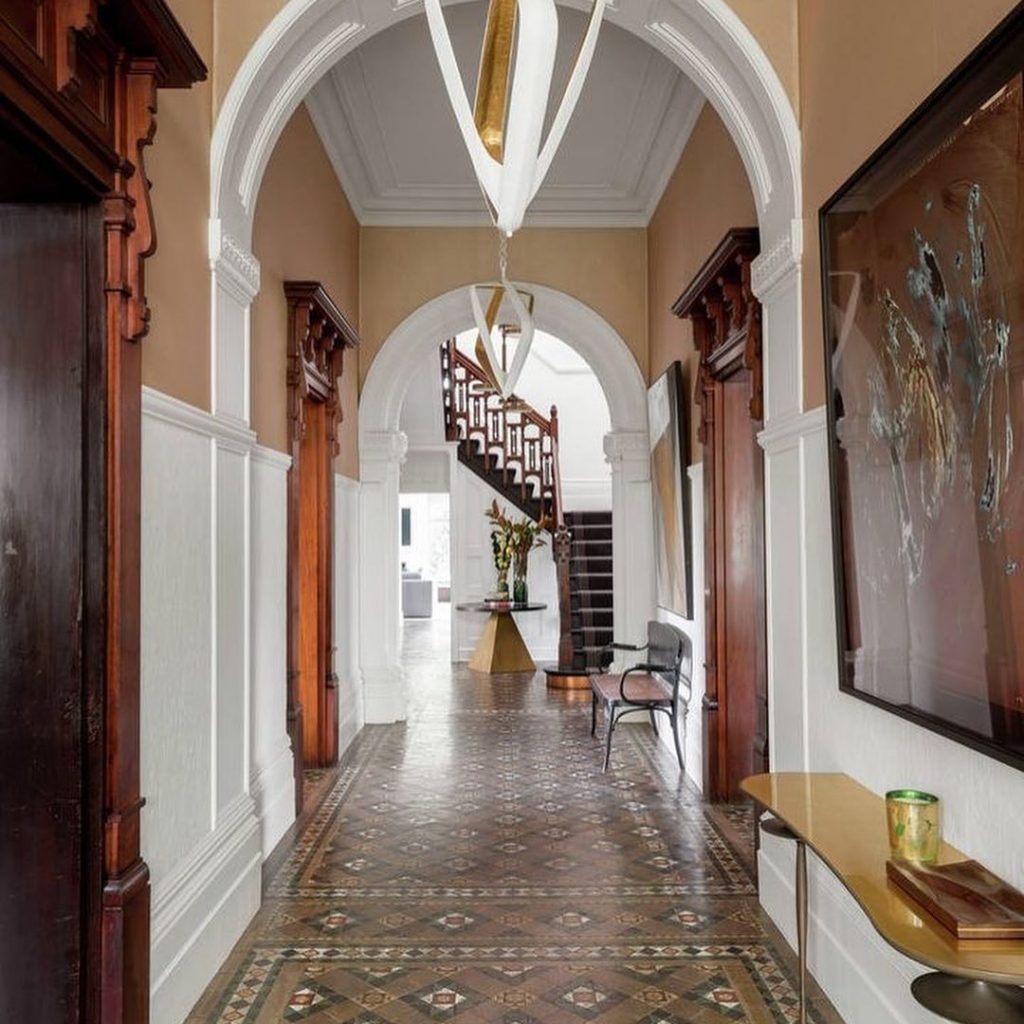 Contemporary living room with dark gray painted walls, the ornate ceiling maintains the original Victorian style giving this room an eclectic vibe of old meets new.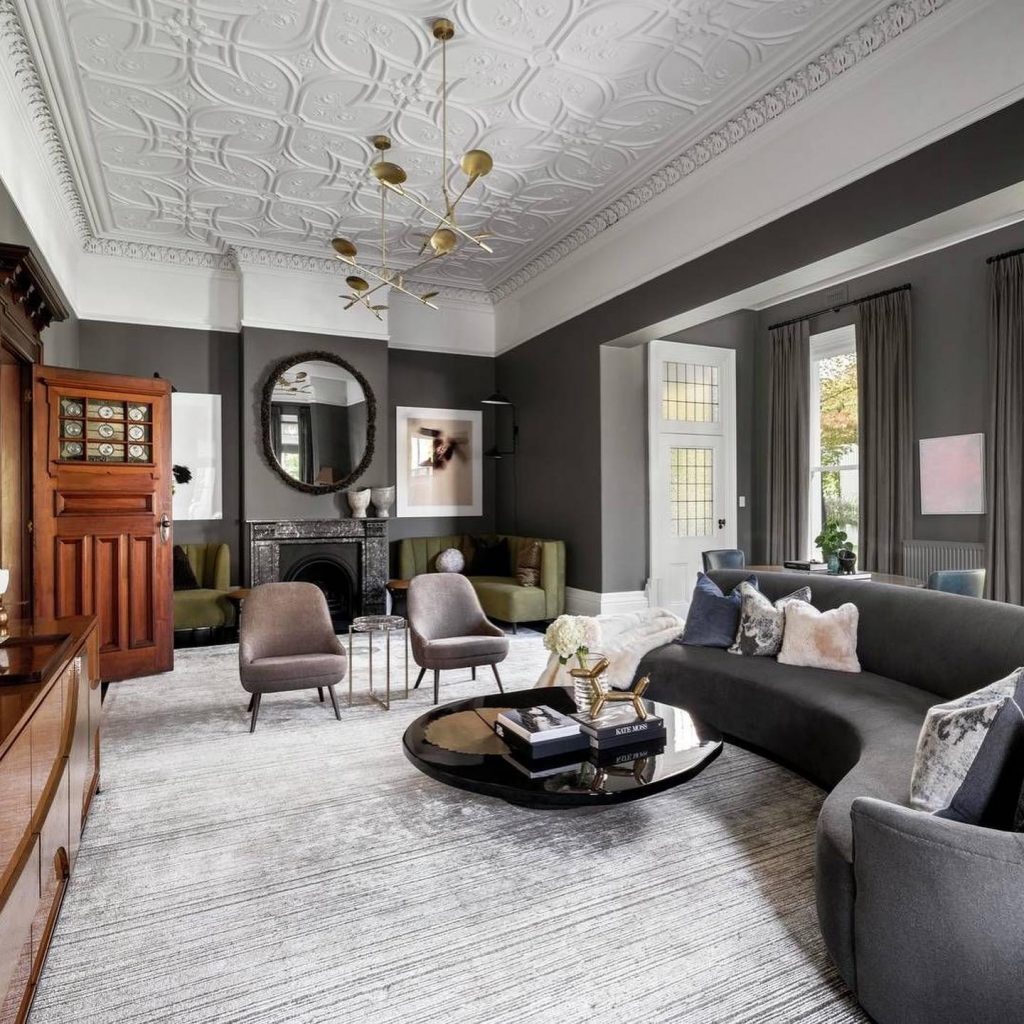 Contemporary formal dining room.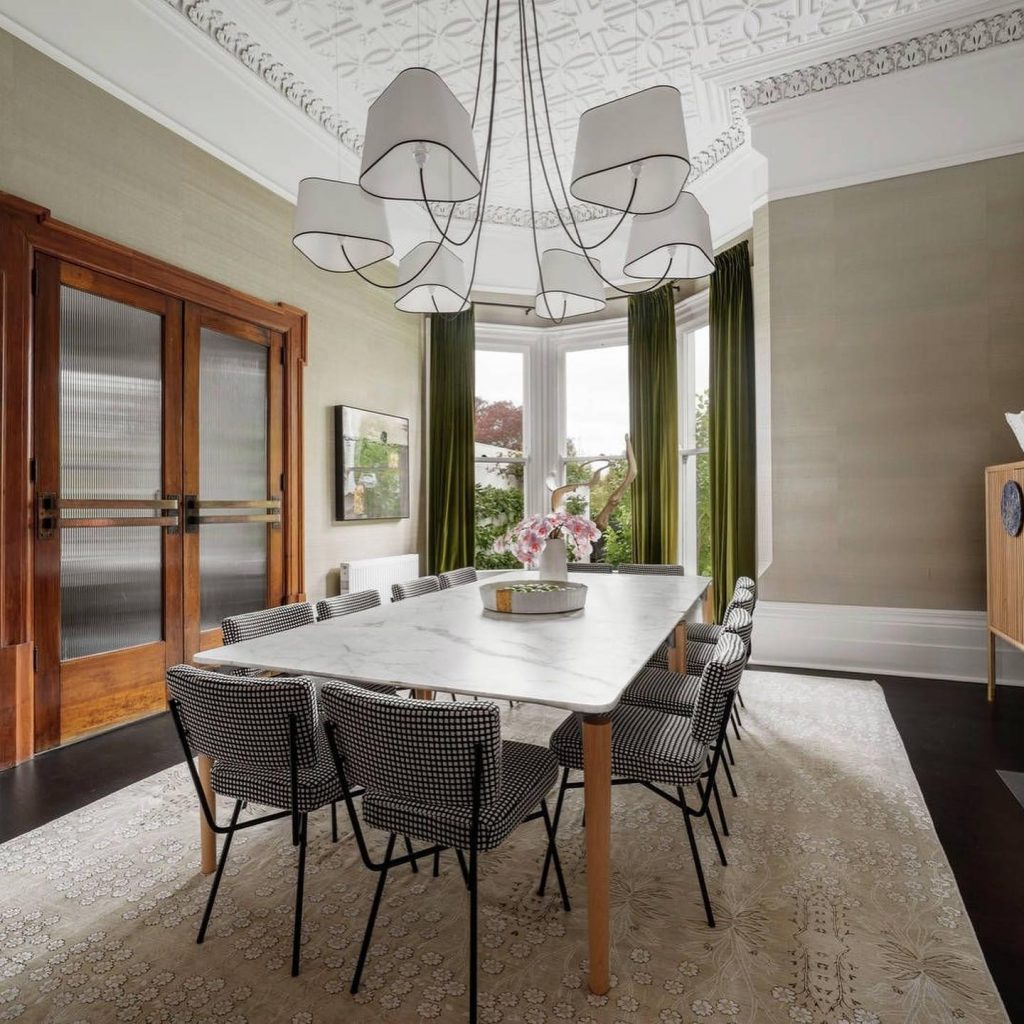 Open plan living and dining room, stylish elegance in gray neutrals.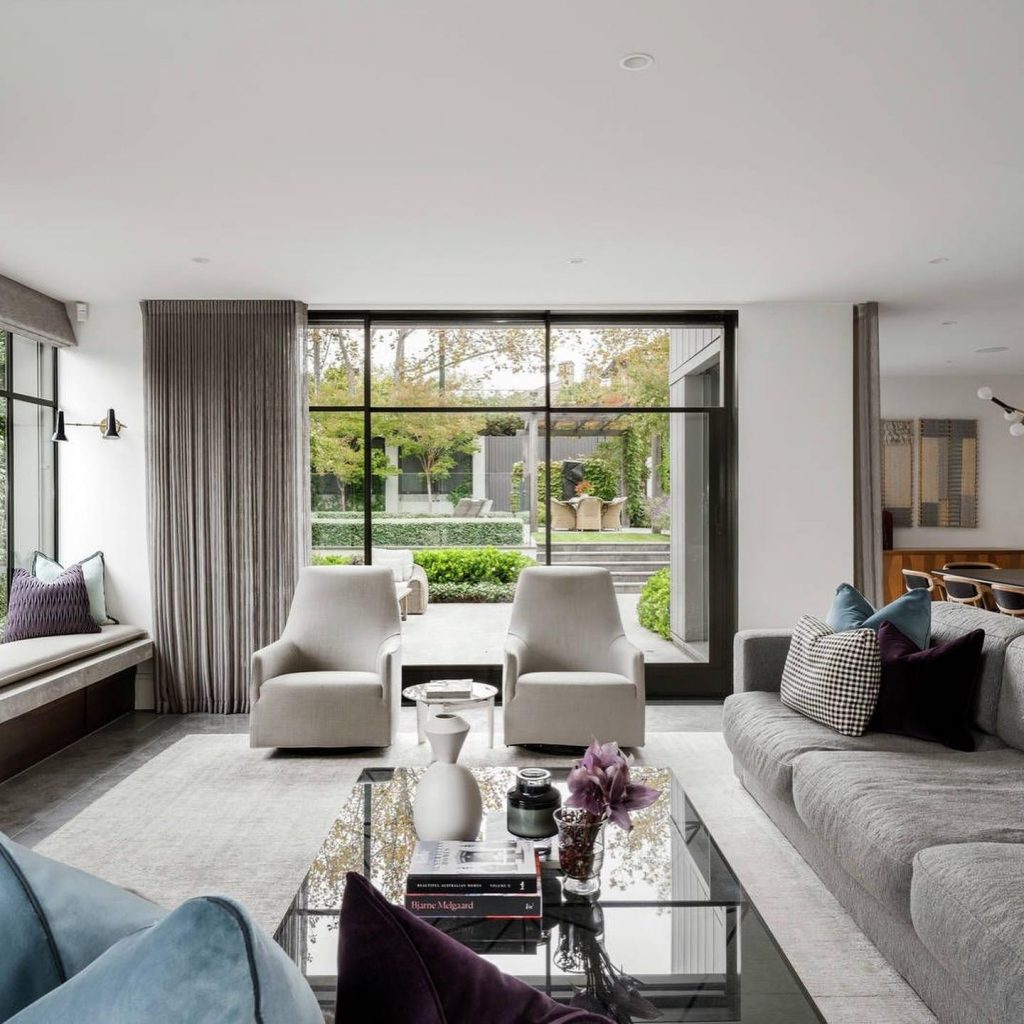 Open plan dining room.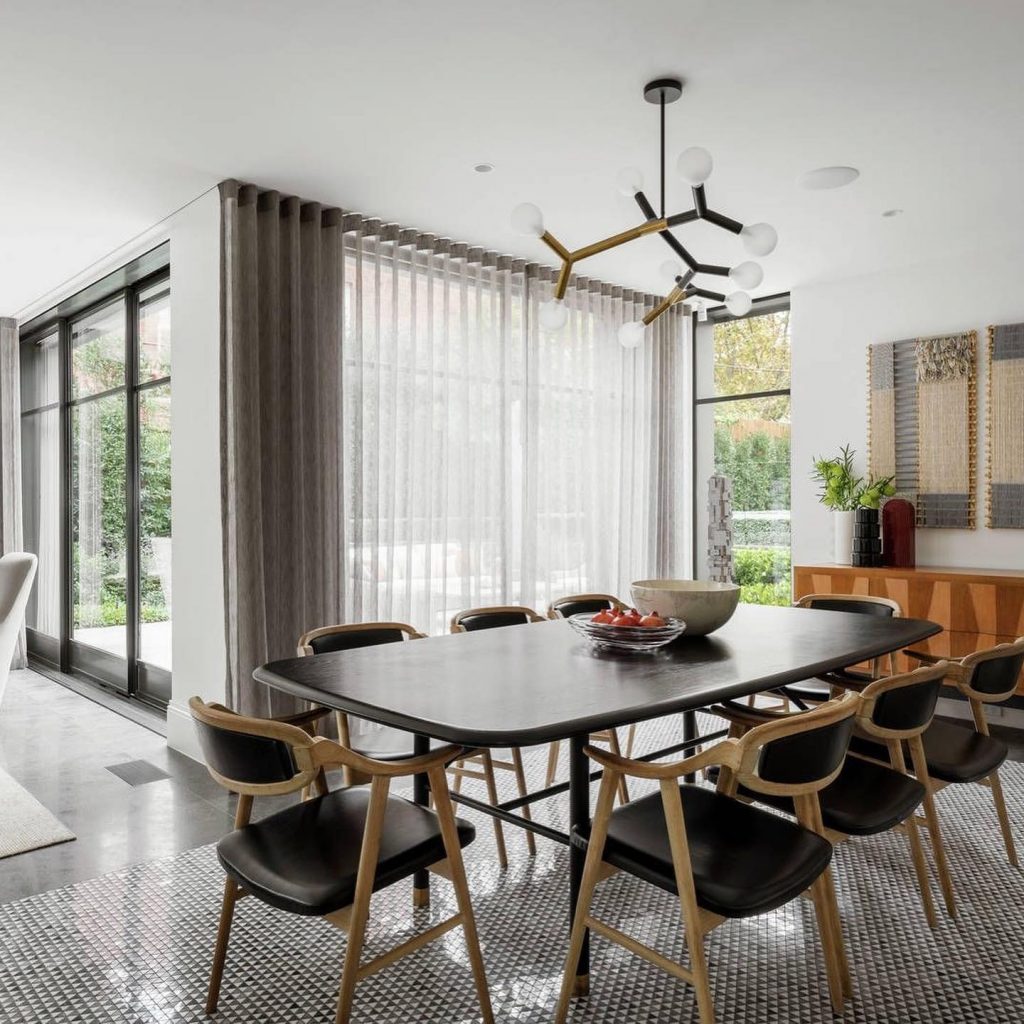 Contemporary kitchen renovation.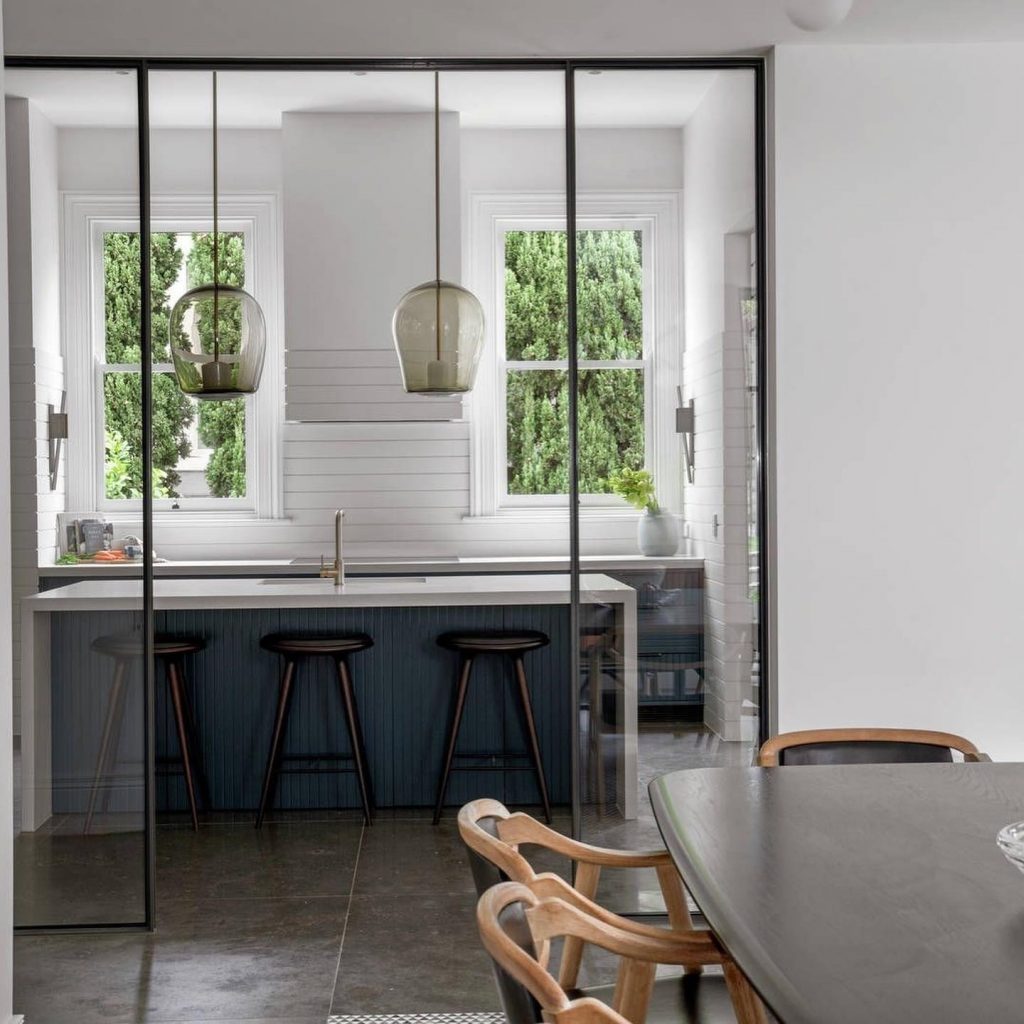 Contemporary patio landscaping Melbourne.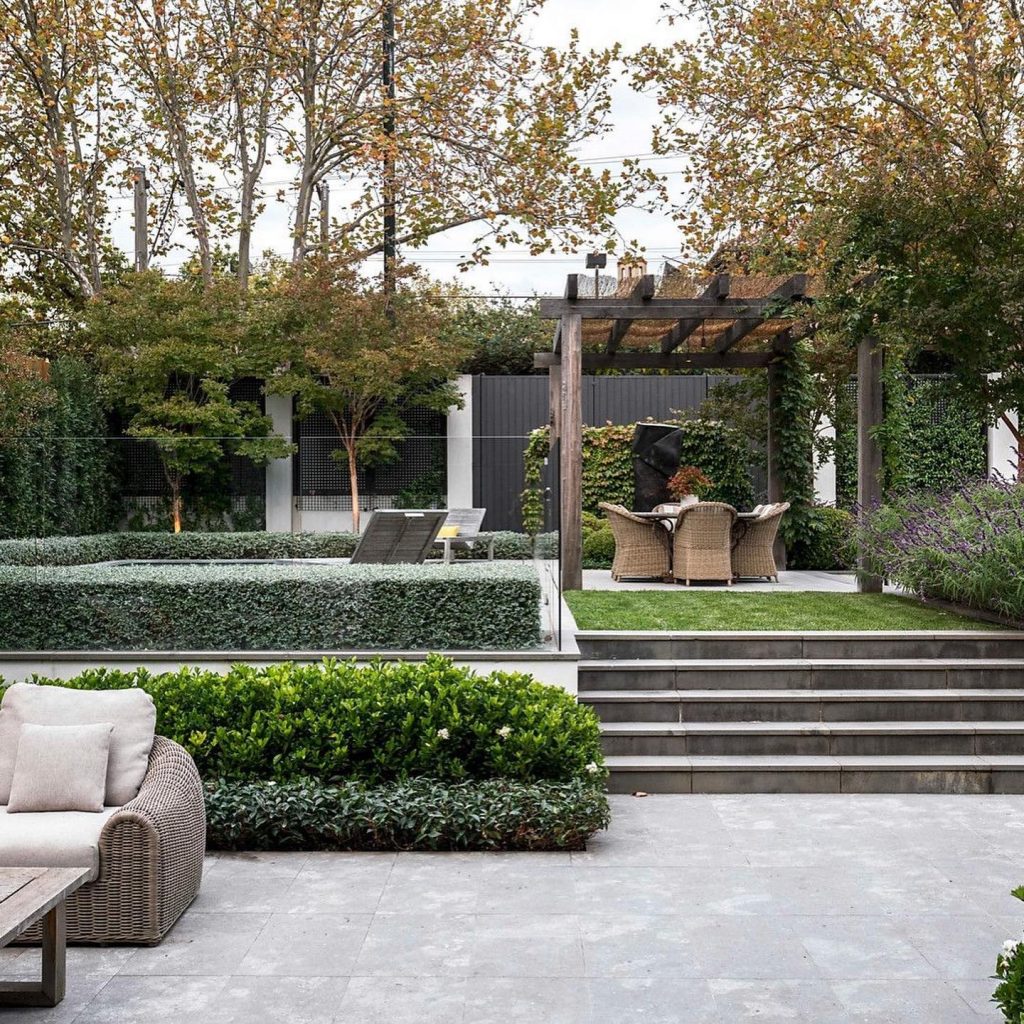 Outdoor dinging among rows of lemon trees.