Pool landscaping ideas that are very inspirational. We love a good pool, but a food looking pool is just as much about landscaping as it is about the pool itself.
This pool has a very traditional landscaping around it, an ordinary rectangle shaped pool is made amazing with manicured lawns and hedges.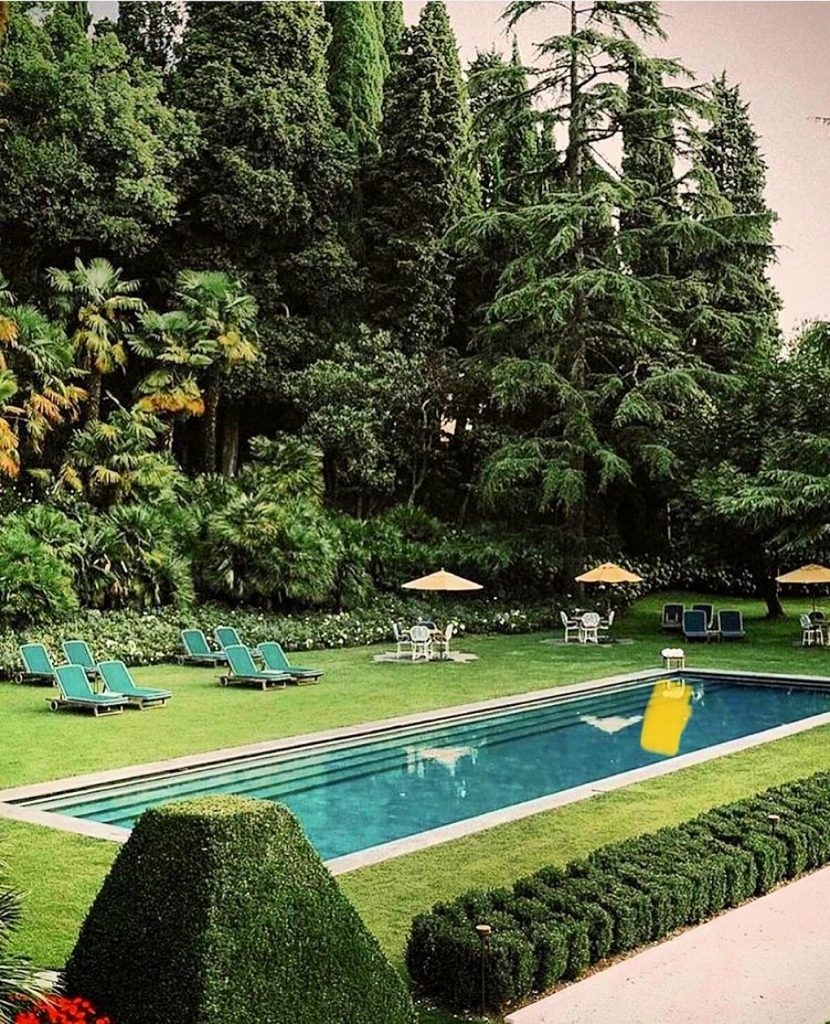 Manicured gardens around this pool for the perfect respite after a long day. Work from James Doyle Design Associates Landscape Design and Architecture.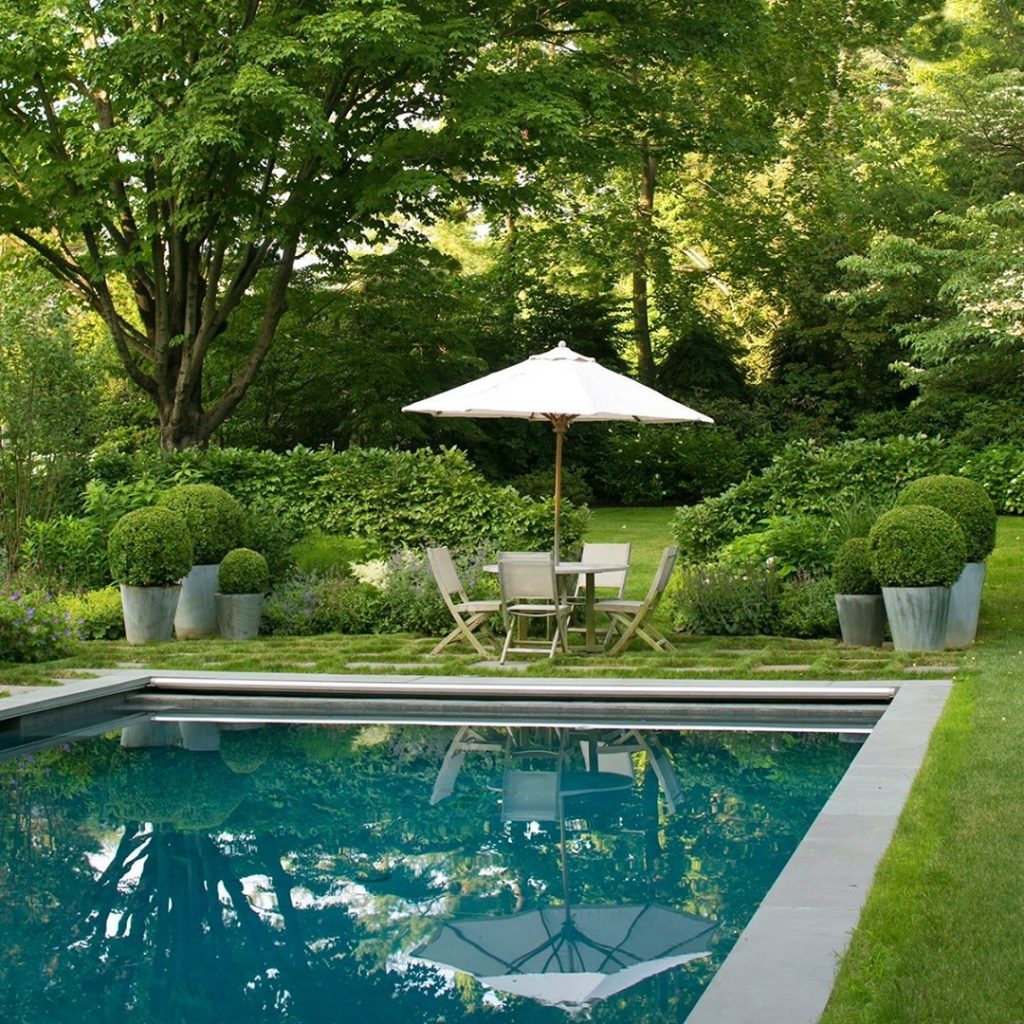 A beautiful summer setting, a pool nestled in rolling hills and greenery.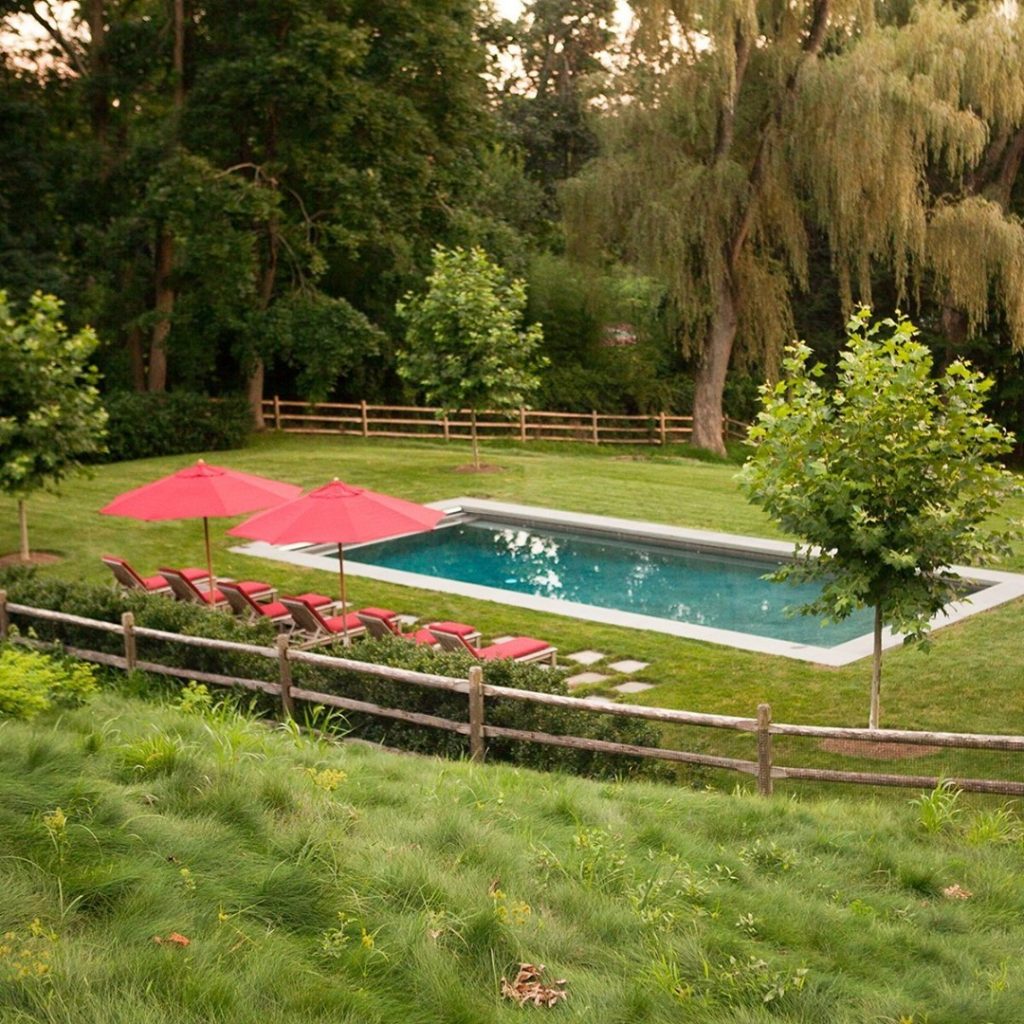 A tropical look for the pool landscaping is always popular, who doesn't love to lay by the pool and palm trees? Landscape architecture by Craig Reynolds.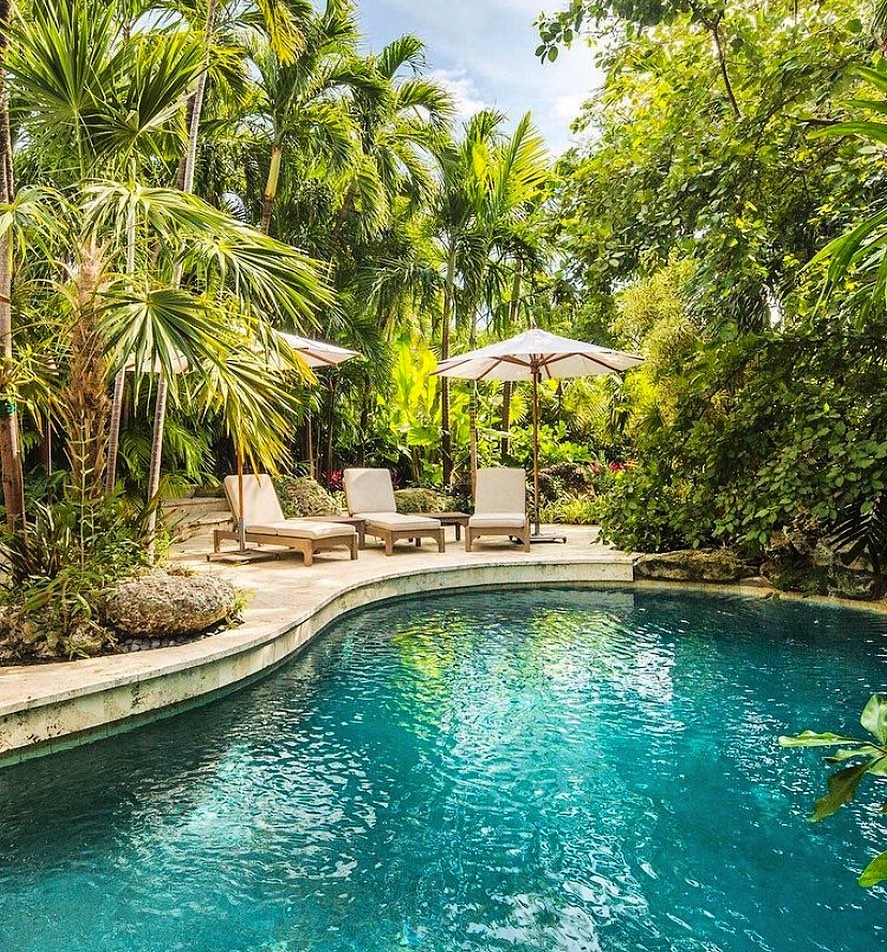 Pool days.... one of our most asked about pool colors- Ming Green tile, it's a favorite of ours too! Oolite walls and Pennsylvania Bluestone. 📸 Barry Fitzgerald.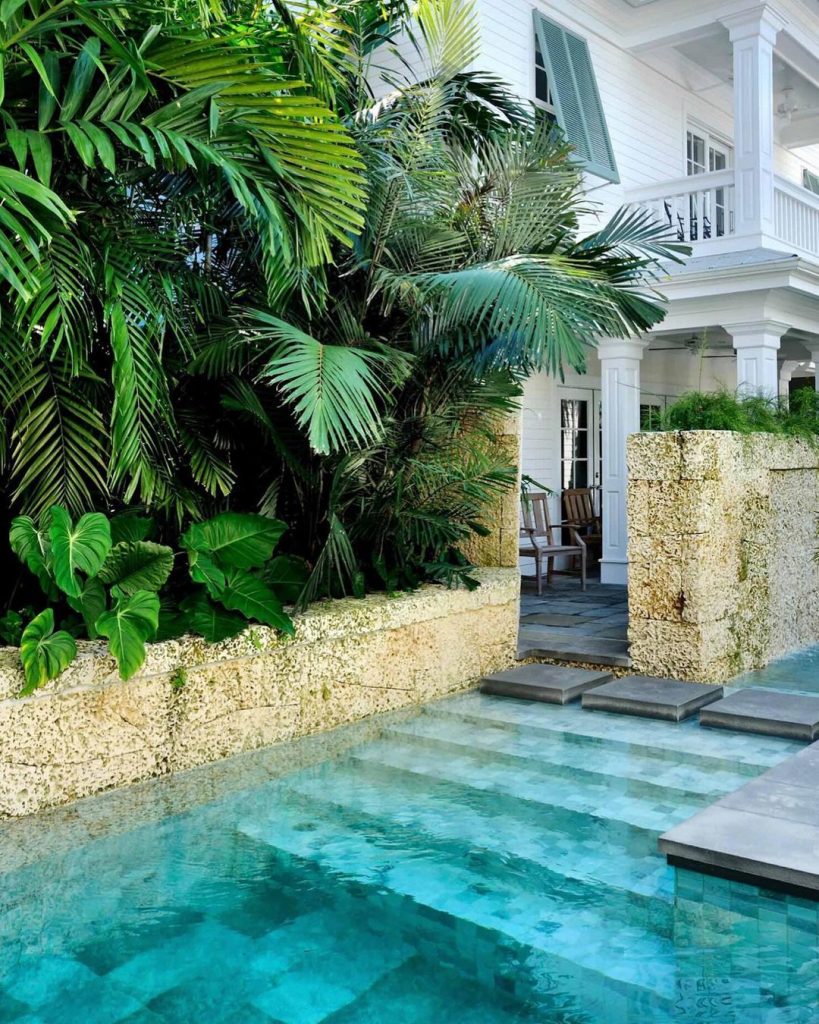 Tropical gardens boast colorful plants with exotic blooms and stunning foliage that transforms any outdoor space into an oasis......... 📸 @tamaraalvarezphotography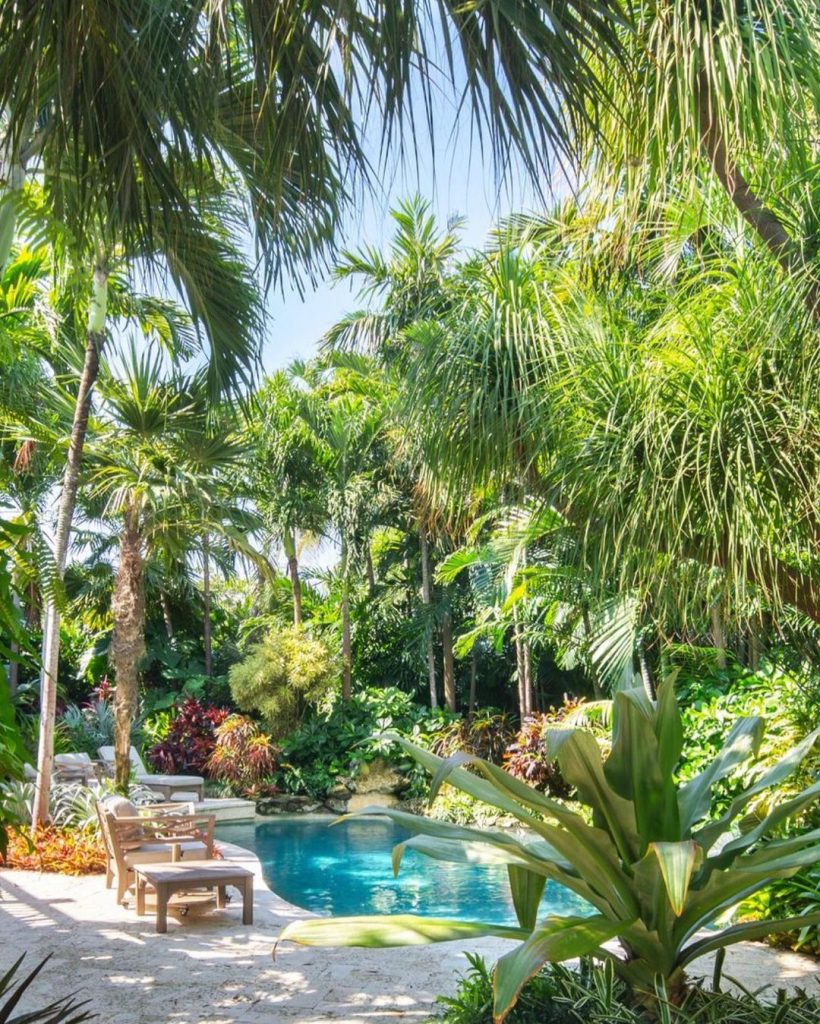 This collaborative pool renovation by bonicklandscaping with @hockerdesigngroup features black granite coping, tile and veneer. The existing copper fountain was refurbished and the landscaping was designed for a cohesive blend into the surrounding environment. 📸 @clayhaynerphotography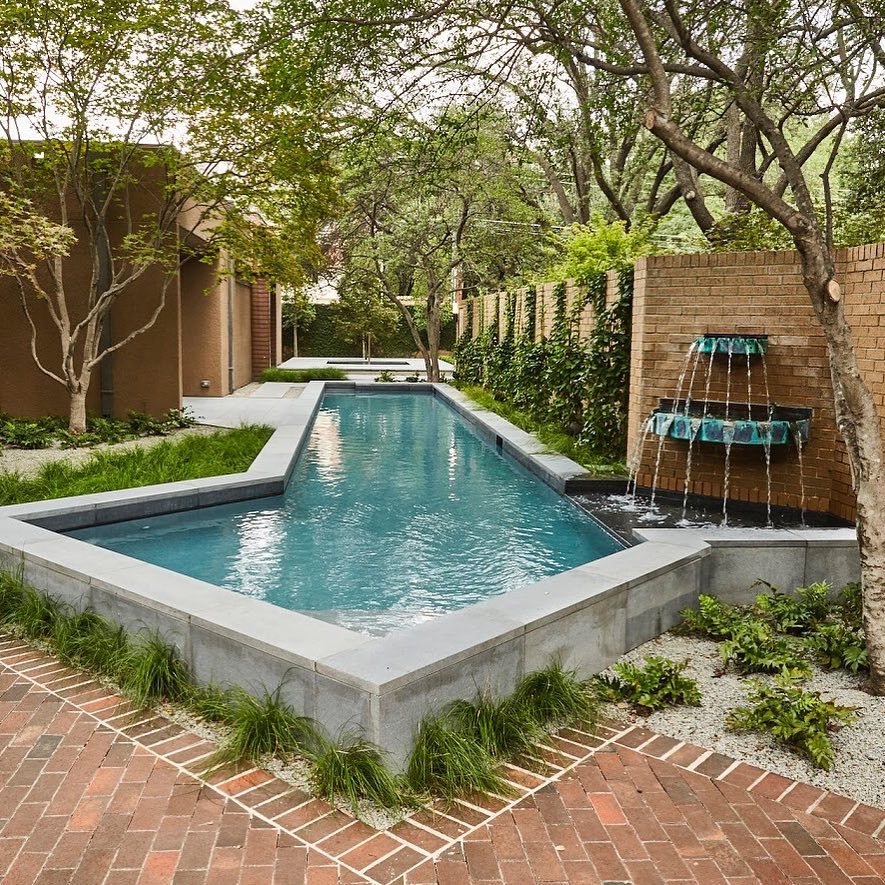 A beautiful pool design and landscape for a smaller space.