Farrow & Ball Arsenic.
A lively mint green. Arsenic has a lively, stimulating feel despite its name being derived from the poison that was rumoured to have been in the wallpaper that poisoned Napoleon after his capture. Its vivid mint colour makes it feel just as at home on contemporary kitchen cabinets, especially when paired with Down Pipe, as it does on the walls of a 19th century dining room.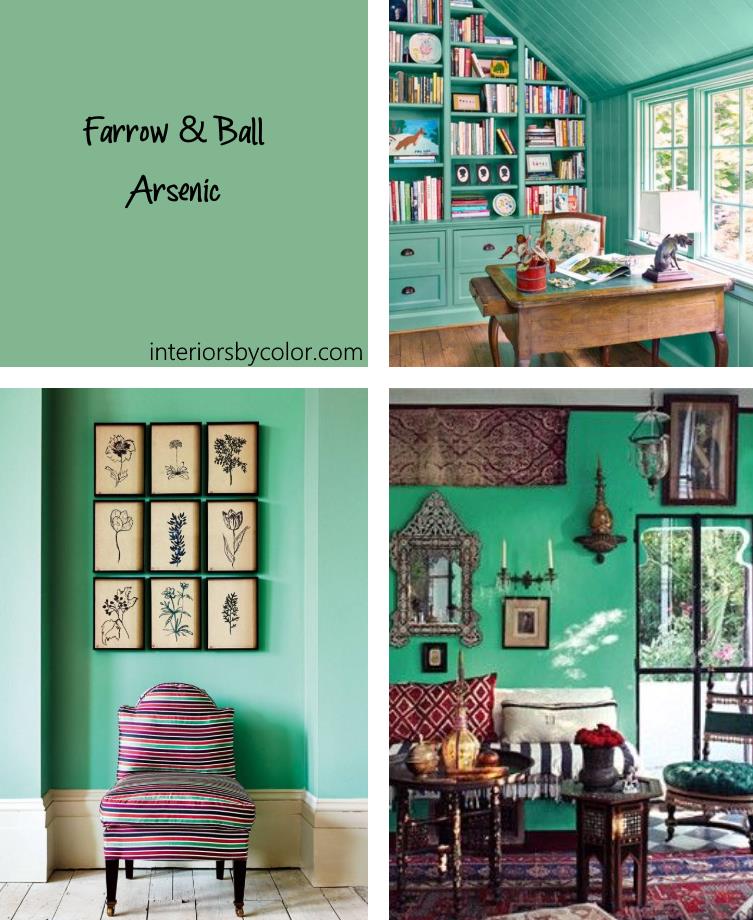 A study with attic slanted ceiling, walls and bookshelves painted in this vibrant mint green. Via.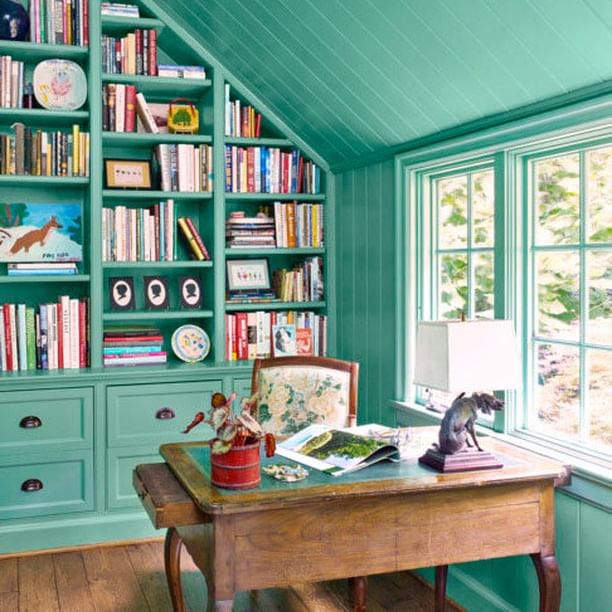 "It's not pea, its not mint, it's not asparagus, and it's definitely not apple. No my friends— it is the unique and singular paint shade of Arsenic. Developed and sold by the esteemed English paint manufacturer Farrow & Ball, color 214 pays homage to the slightly ghastly shade of green popularized by the Victorians." Via Elle Decor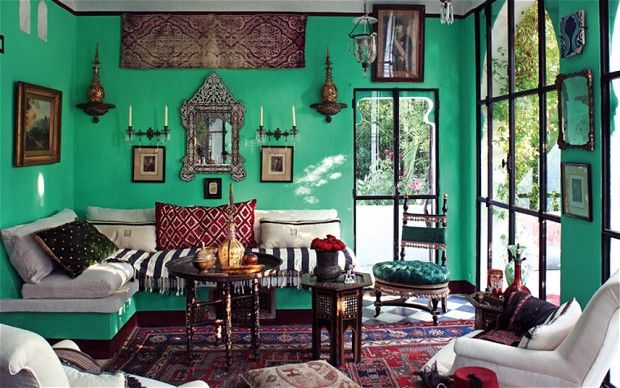 Farrow & Ball Arsenic Bathrooms. This mint green paint color is great when combines with grays.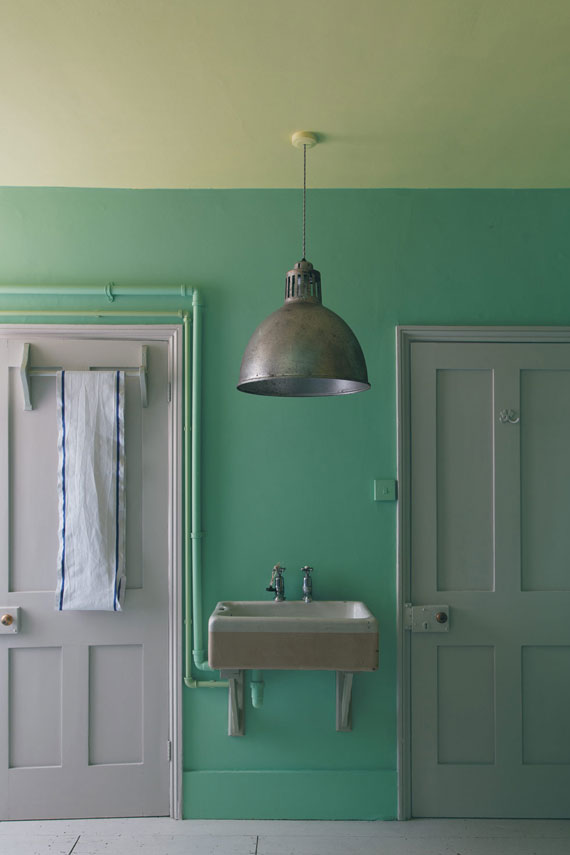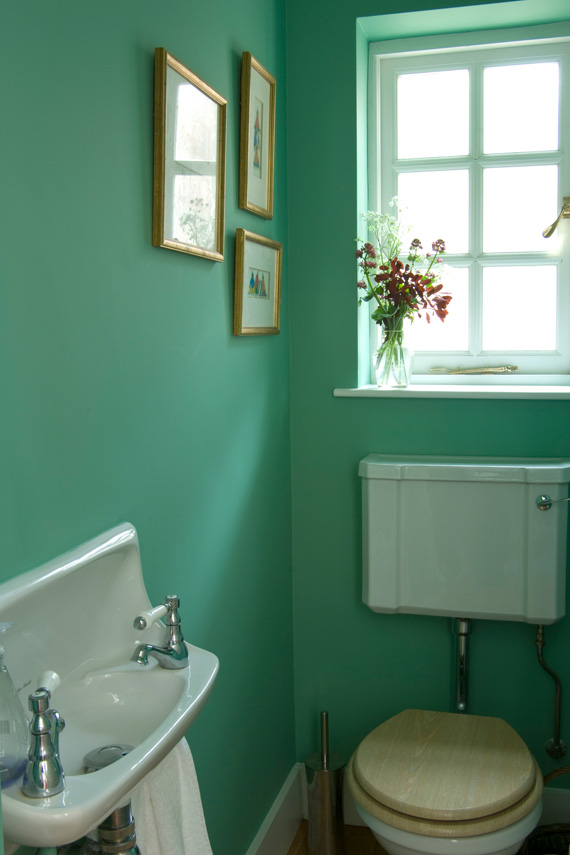 Farrow & Ball Arsenic Mint Green Paint.

In this hallway by House & Garden's Gabby Deeming, the walls have been painted with green 'Arsenic' emulsion. This is the ideal canvas for a display of flower drawings by Lucy Auge.