Farrow & Ball Cromarty:
"This very light green grey is named after the Cromarty Firth estuary, a place of swirling mists mentioned daily in the Shipping Forecast. A neutral yet atmospheric colour, Cromarty brings a muted softness to any room, creating an easy to use finish that is neither too green nor too grey. A shade lighter than Mizzle, it works beautifully when grouped with Blue Gray or Pigeon. Recommended Primer & Undercoat: Mid Tones. Complementary white: Shadow White"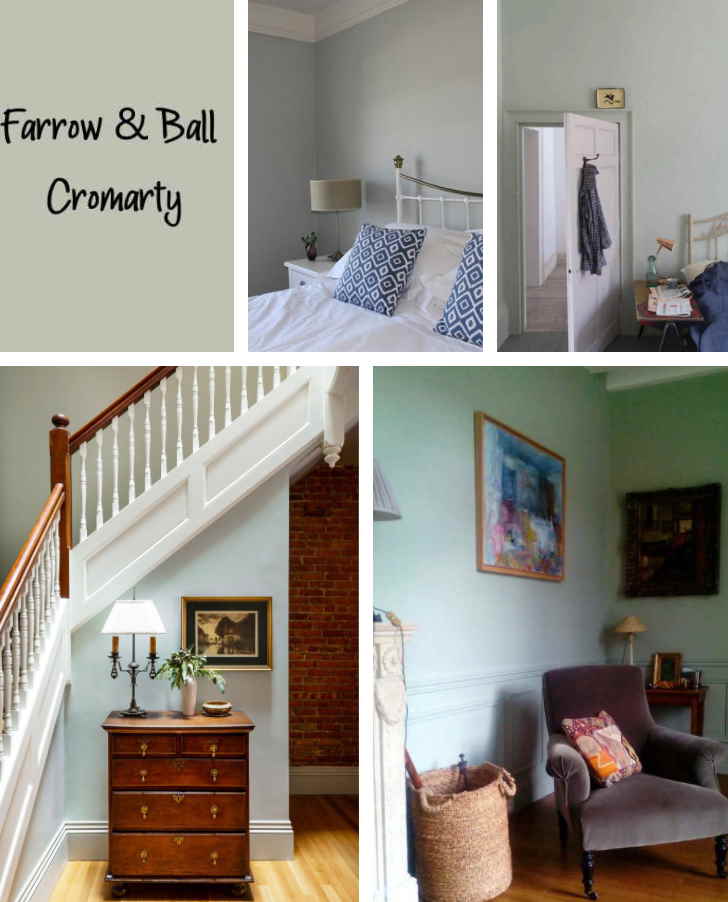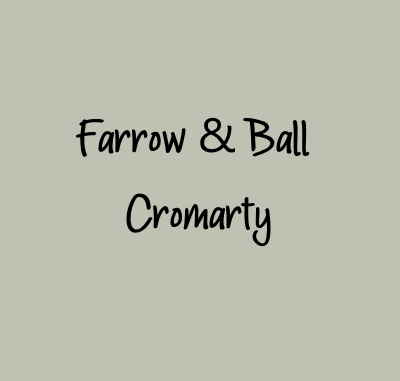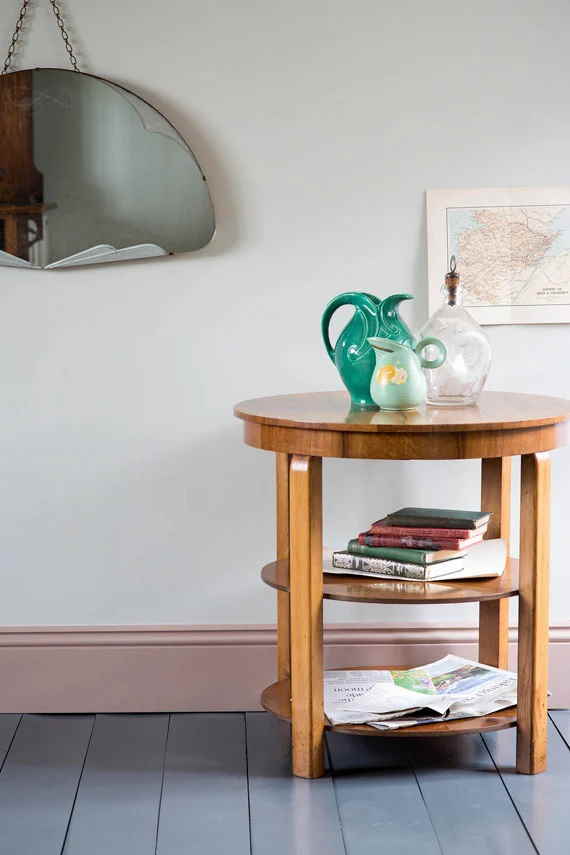 A fresh coat of ultra-light mint green paint. The warmth of the exposed brick accent wall, railing, artwork, and dresser fill the space with character and history for a smooth balance.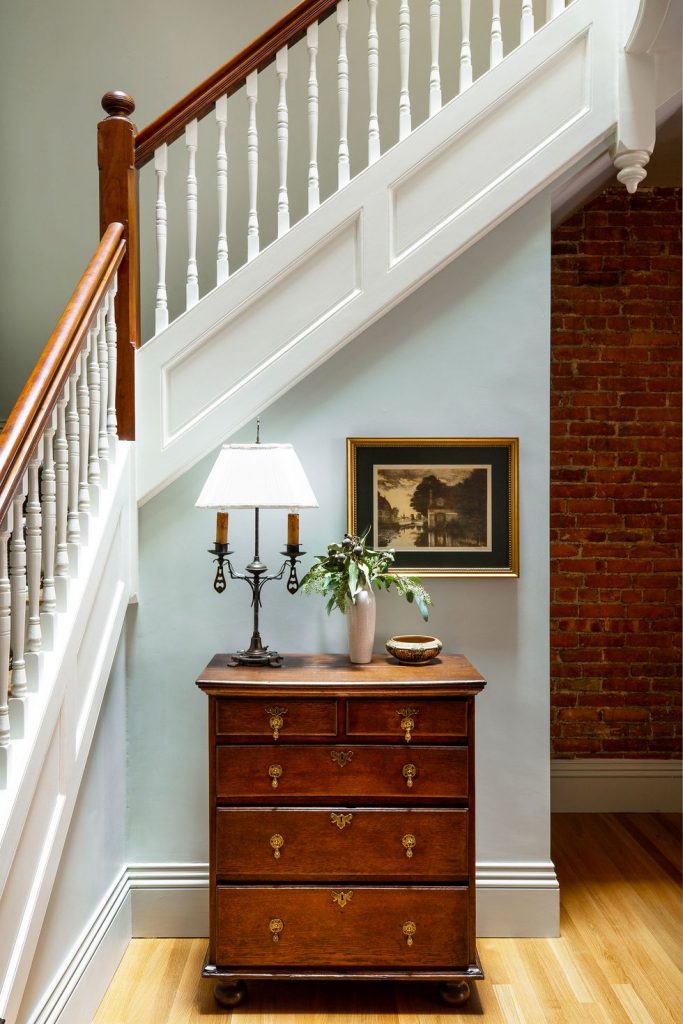 Cromarty estate emulsion used in north facing sitting room.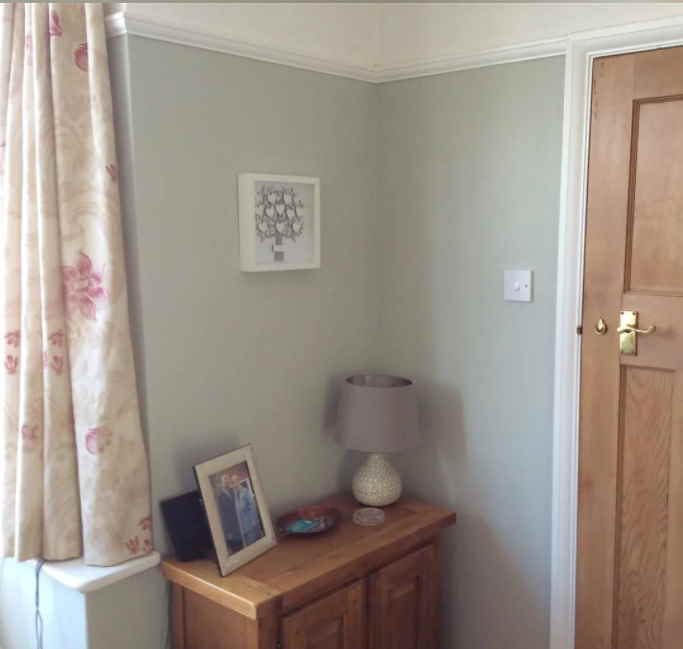 A tranquil and serene green paint color in the lightest of mint green that is perfect for bedrooms.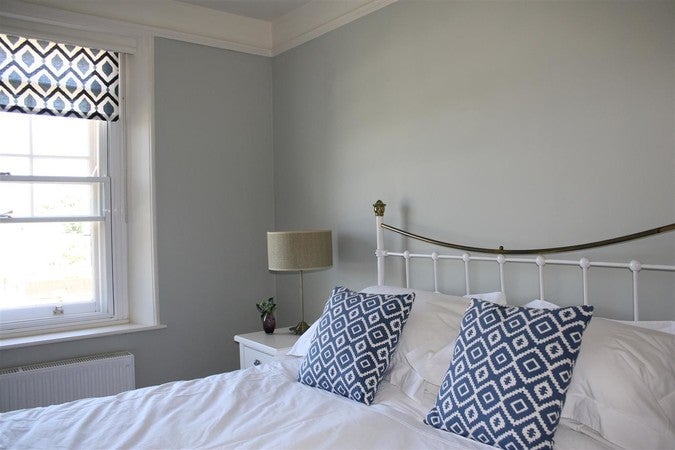 Farrow & Ball Cromarty light mint green paint.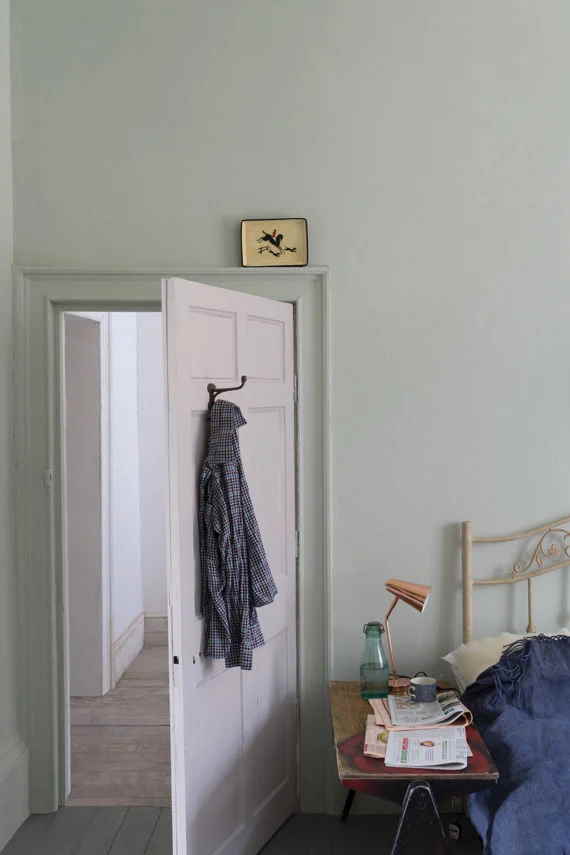 This subtle green paint color gives understated elegance to this master bedroom.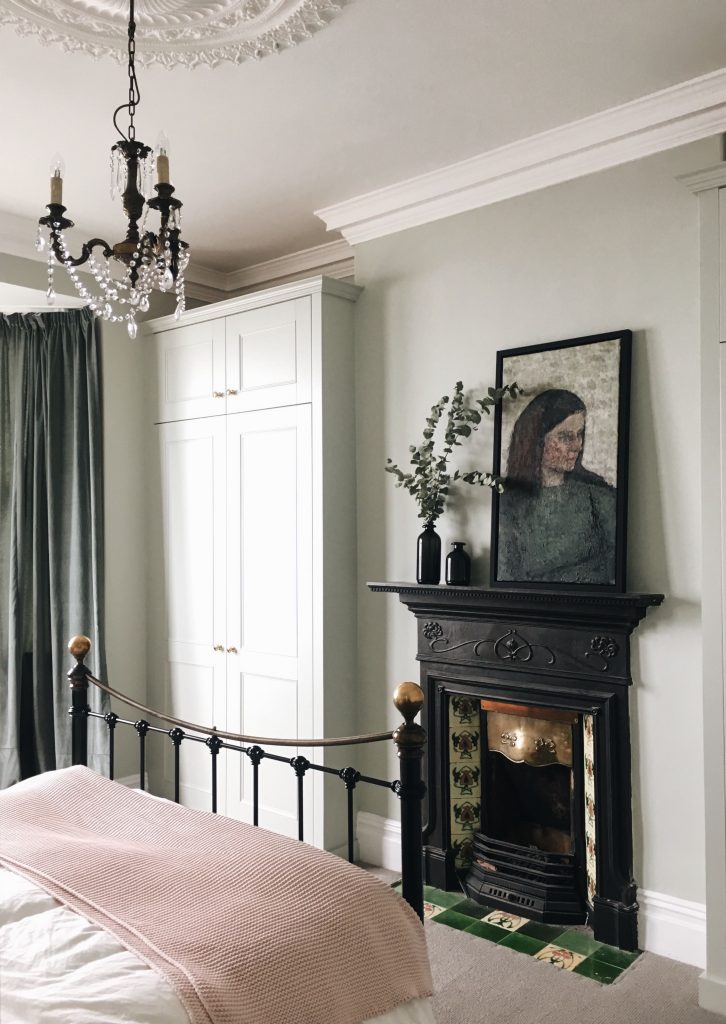 In this sitting room you can see how the mint green comes out in rooms with less natural light.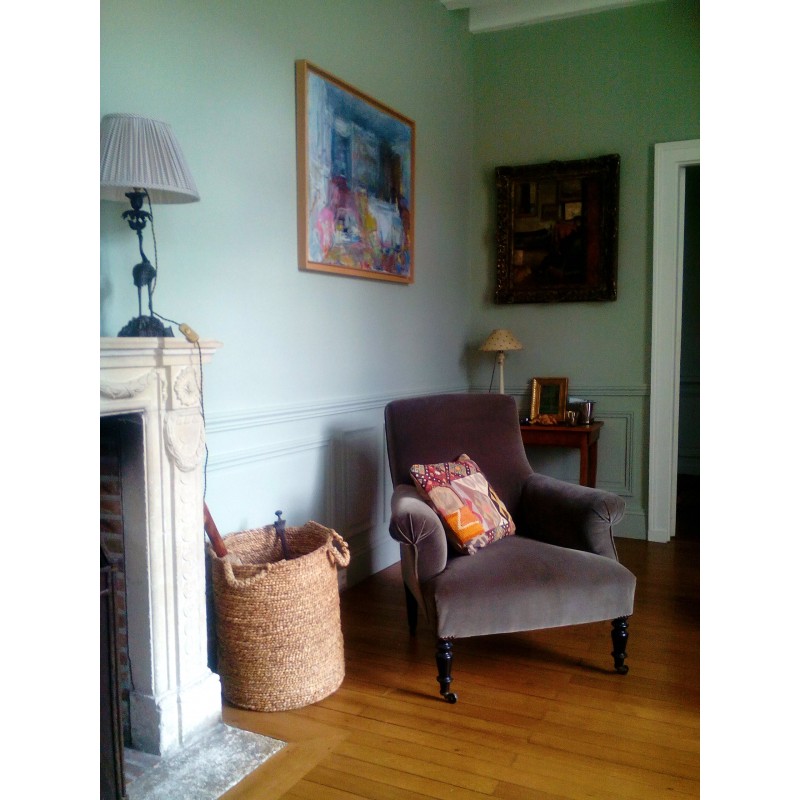 Color palettes that work in harmony with Farrow & Ball Cromarty.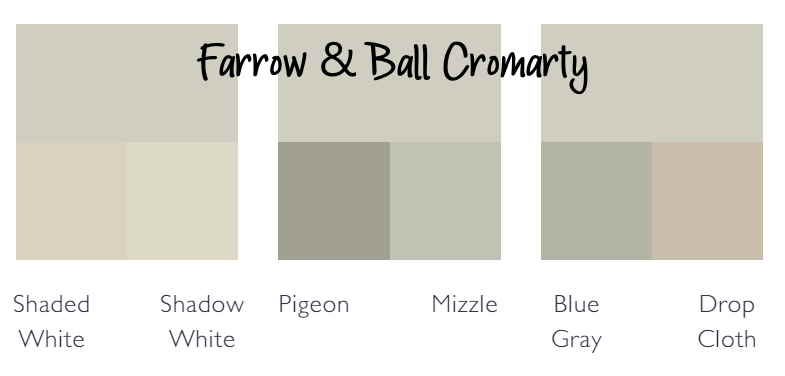 Sources:
Farrow & Ball, Home Beautiful