Farrow & Ball Babouche:
"Babouche takes its exotic name from the distinctive colour of the leather slippers worn by men in Morocco. It has a cheerful brightness that will intensify when used in large areas, but it is always dignified and never garish. Babouche can be paired with Railings for a very modern but sumptuous effect. Pair with our White & Light Tones Primer & Undercoat."
Farrow & Ball Babouche goes with white and green paint colors.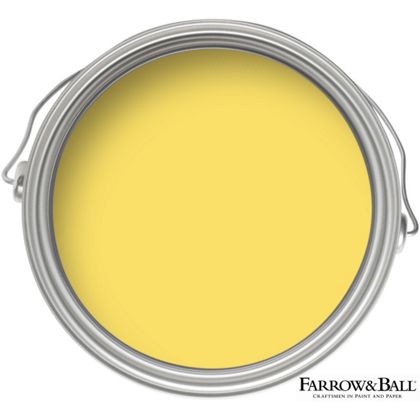 Farrow & Ball Babouche yellow painted shaker kitchen cabinets, this kitchen has a zinc backsplash, soapstone countertops and vintage lighting. Via hendrickschurchill.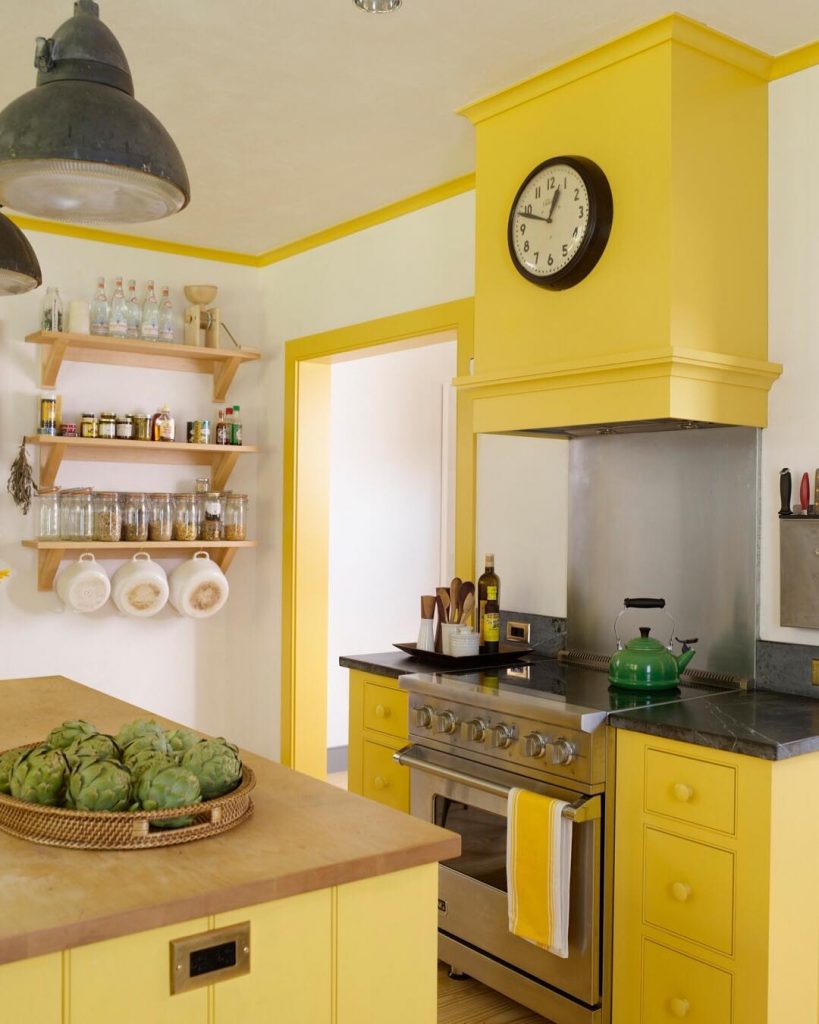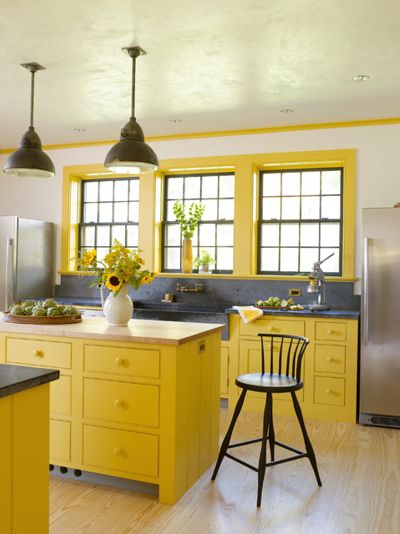 Entrance with half the walls in white and the other half in yellow using Farrow & Ball Babouche paint color. Via studioontherye.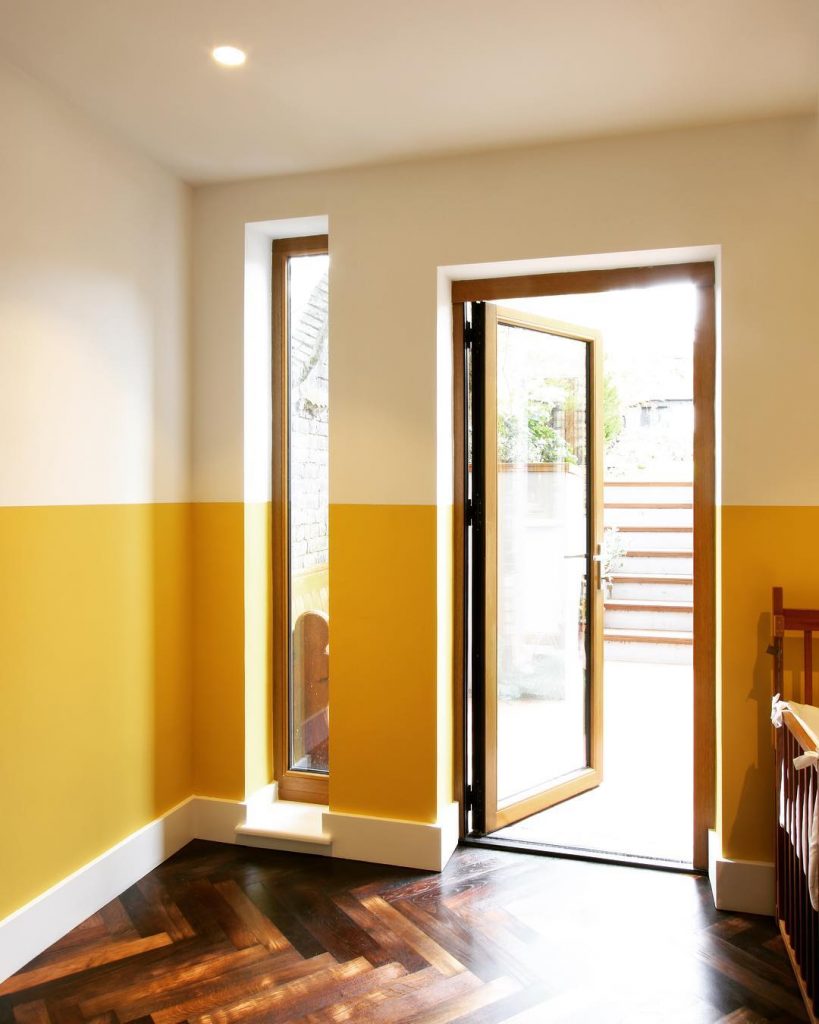 A pop of Babouche by Farrow & Ball paint to the fireplace adds cheer to this interior, the green walls are painted in Farrow & Ball Green and Elephant's Breath.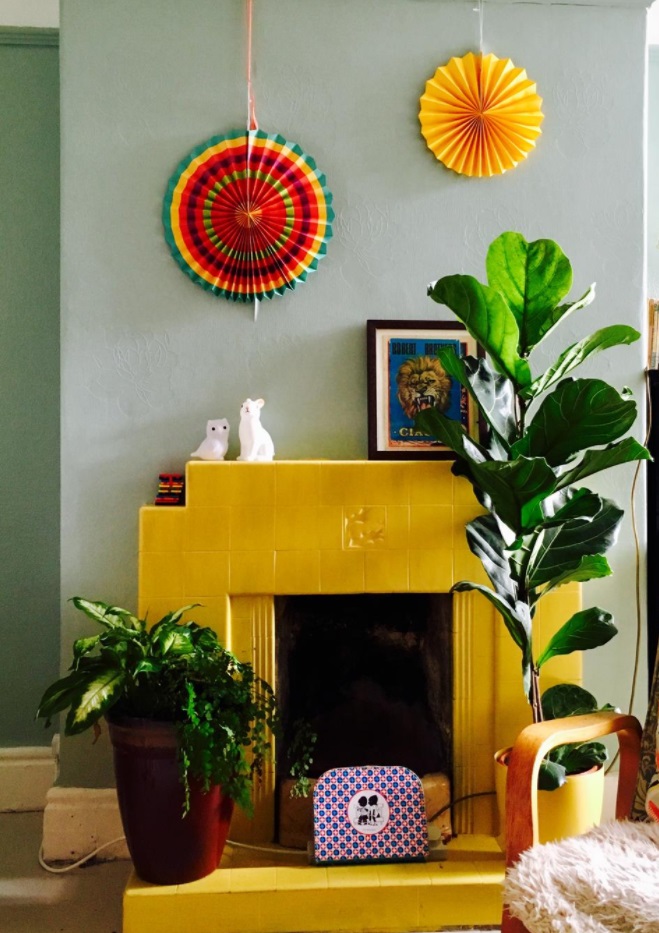 Fore wall in Calke Green Estate Emulsion, back wall in Babouche Modern Emulsion and door frames in Wimborne White Modern Emulsion.