Farrow & Ball Rangwali Pink Paint Color
Farrow & Ball Rangwali Pink Paint Color:
"This colour is exotic, happy and vital. The most adventurous of our pinks, Rangwali is incredibly friendly and takes its name from the powder which is thrown so enthusiastically during the Holi festival of colours in India. Though bright, it has an absorbing depth of colour which is achieved by adding a small dose of black pigment."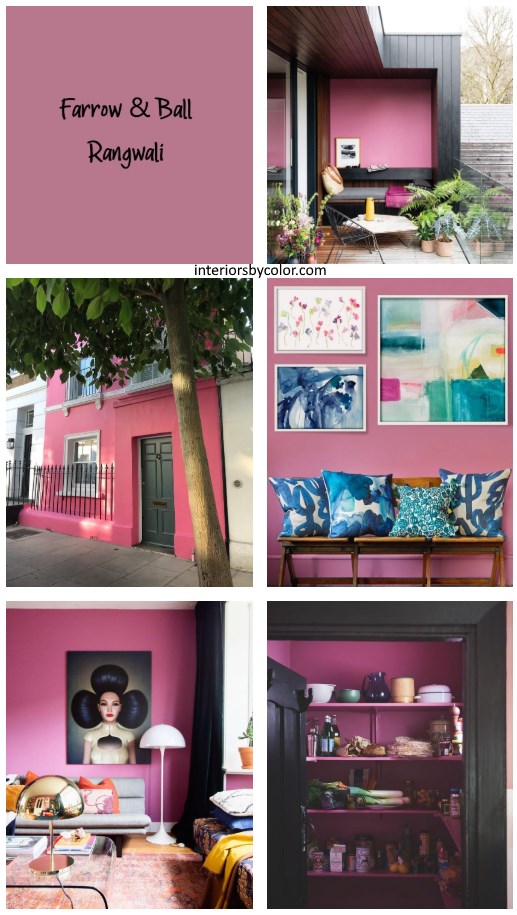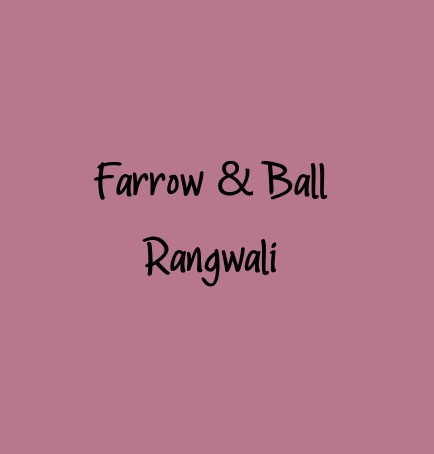 This most amazing, fun and eclectic living has pink walls painted in Rangwali from @donebymyselfblog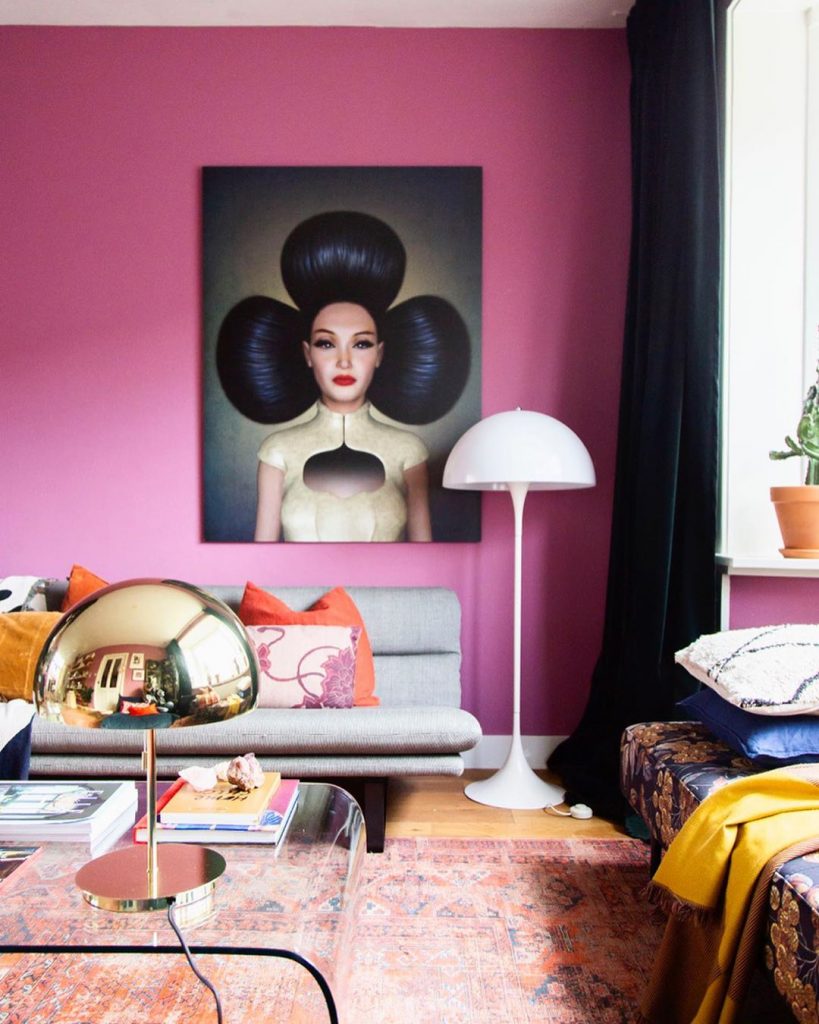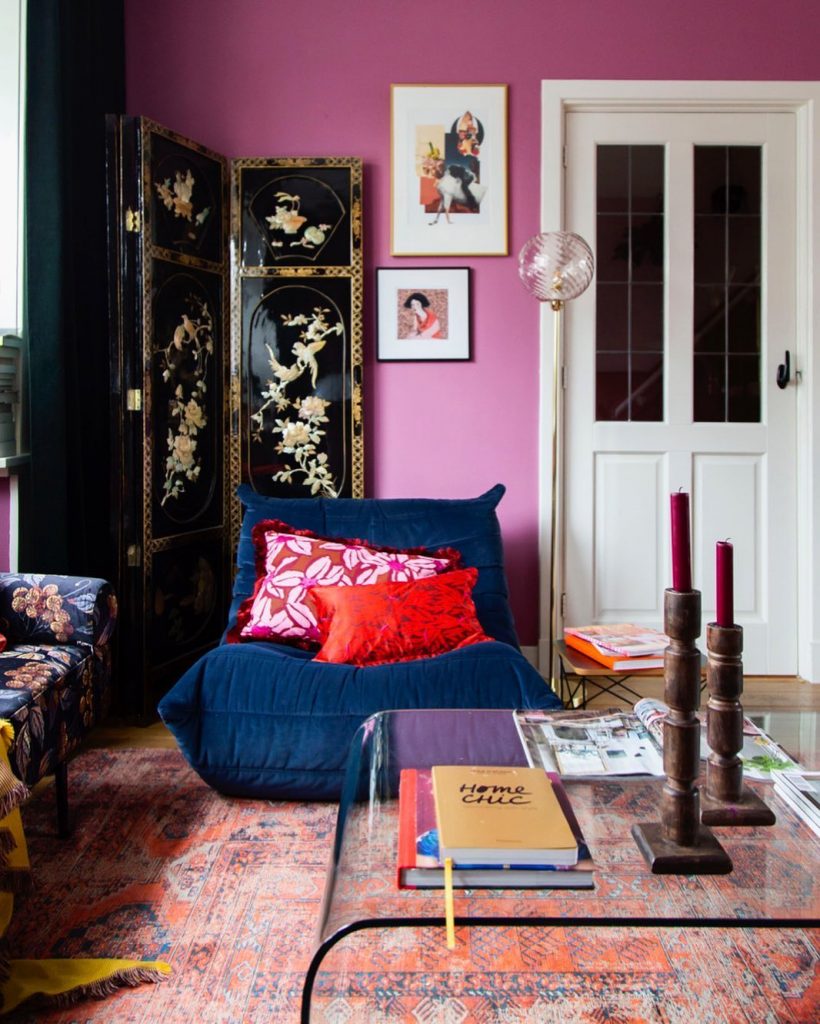 Another stunning living room painted in Rangwali from @laura_enomis. The pink paint color is used tastefully on half the walls, with the other half painted in white.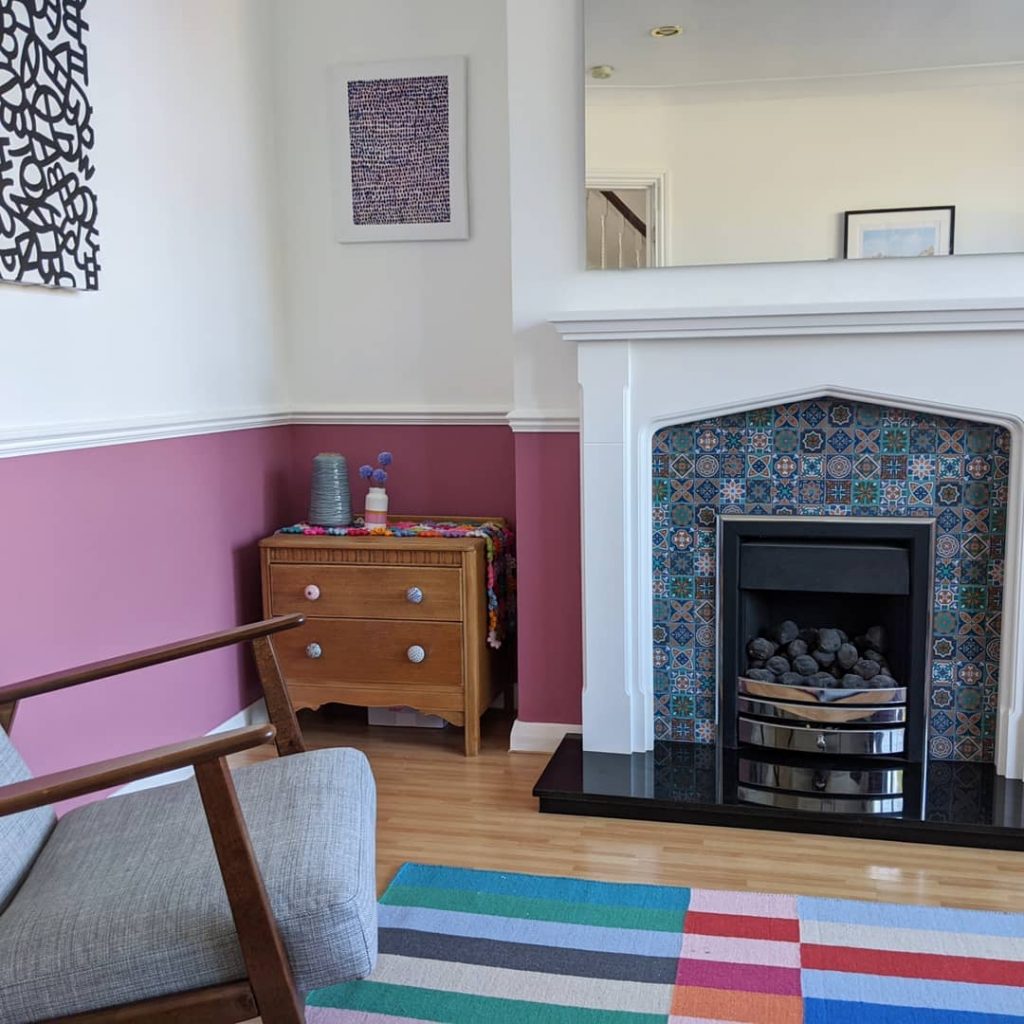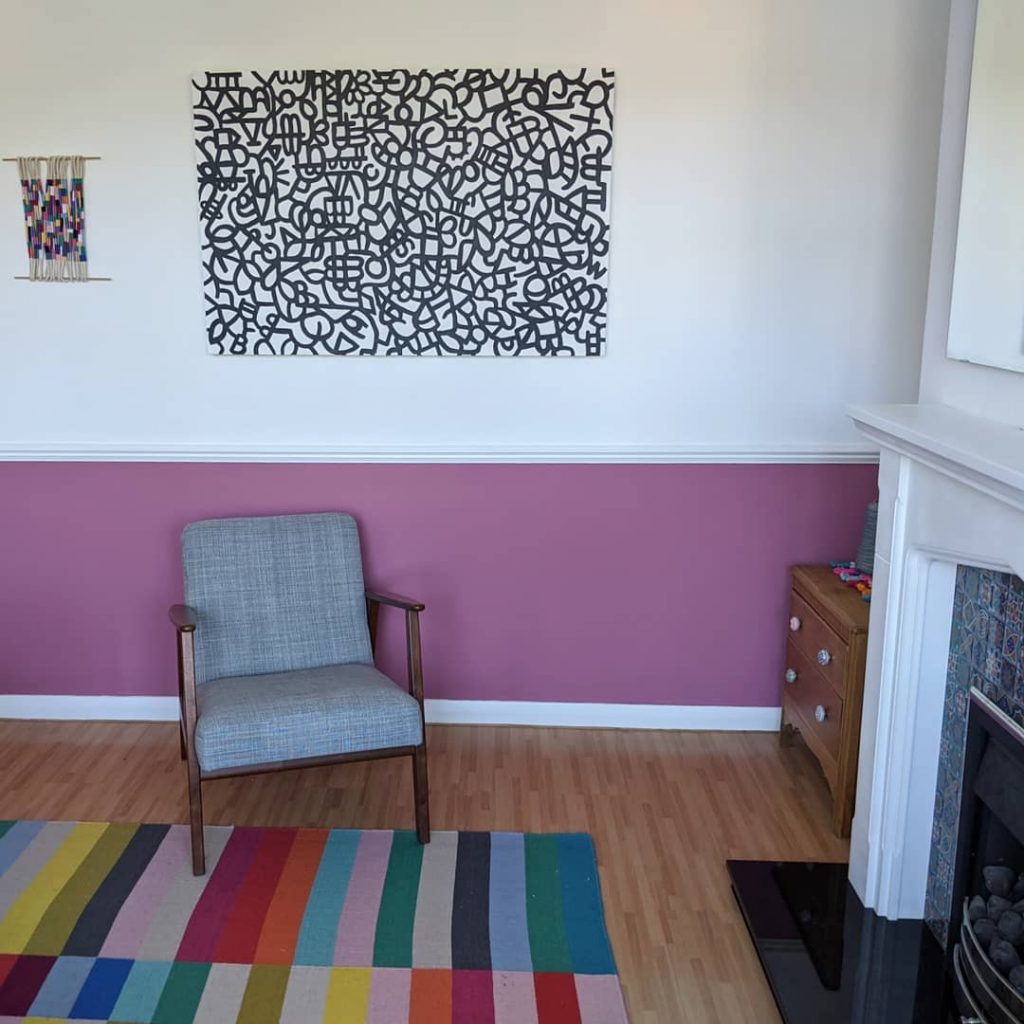 Rangwali pink is a great paint color to liven up a bathroom! Via @casamiadellfield.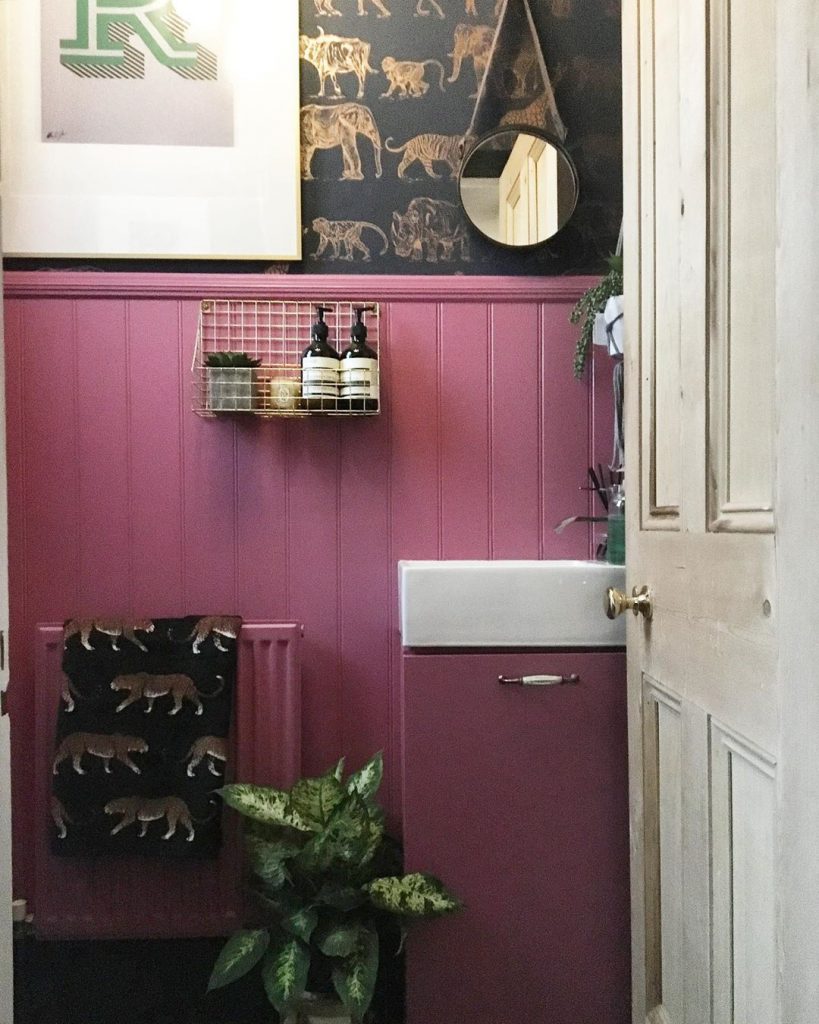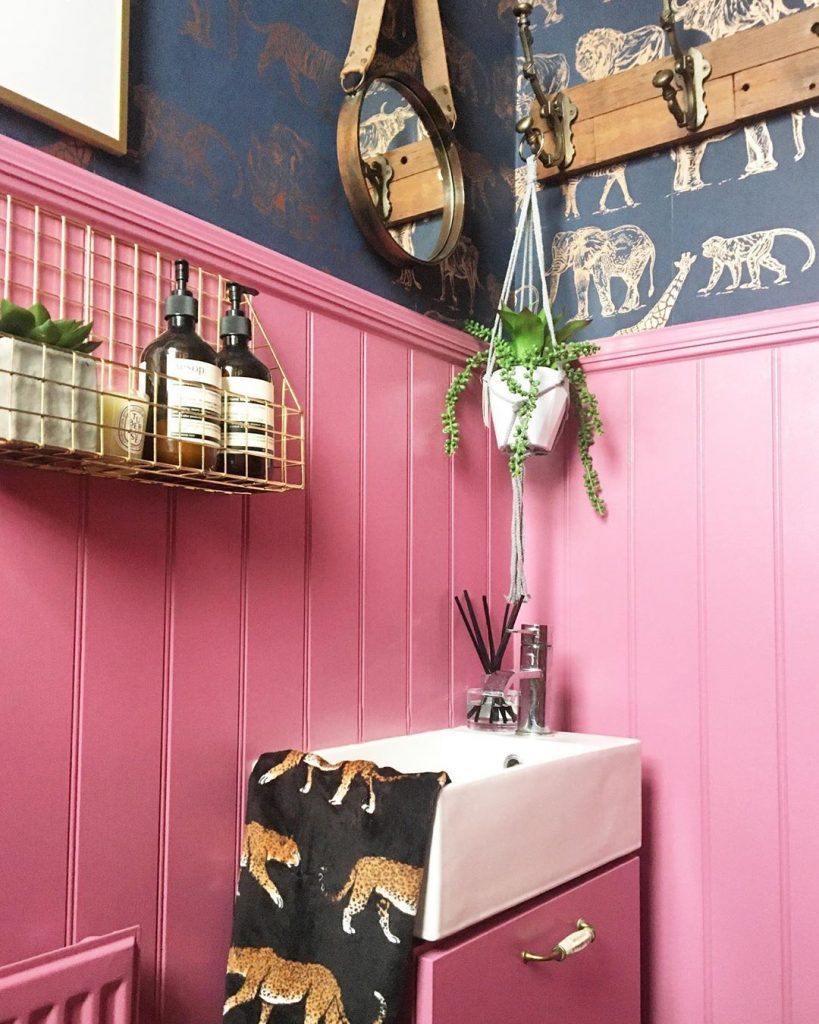 No doubt this bold pink paint looks great in contrast with black. We love this Rangwali pink front door. Via @franknewbold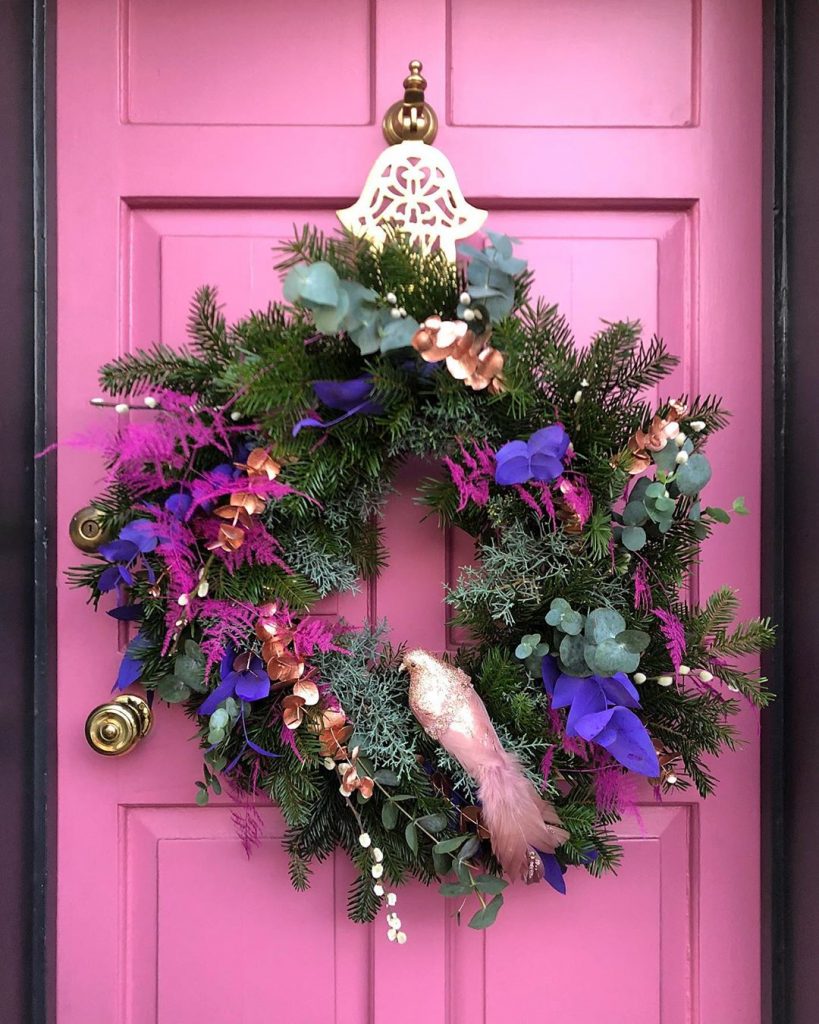 A pantry with shelves and walls painted in pink and door and trim in black using Farrow & Ball Rangwali W296 and Paean Black W294.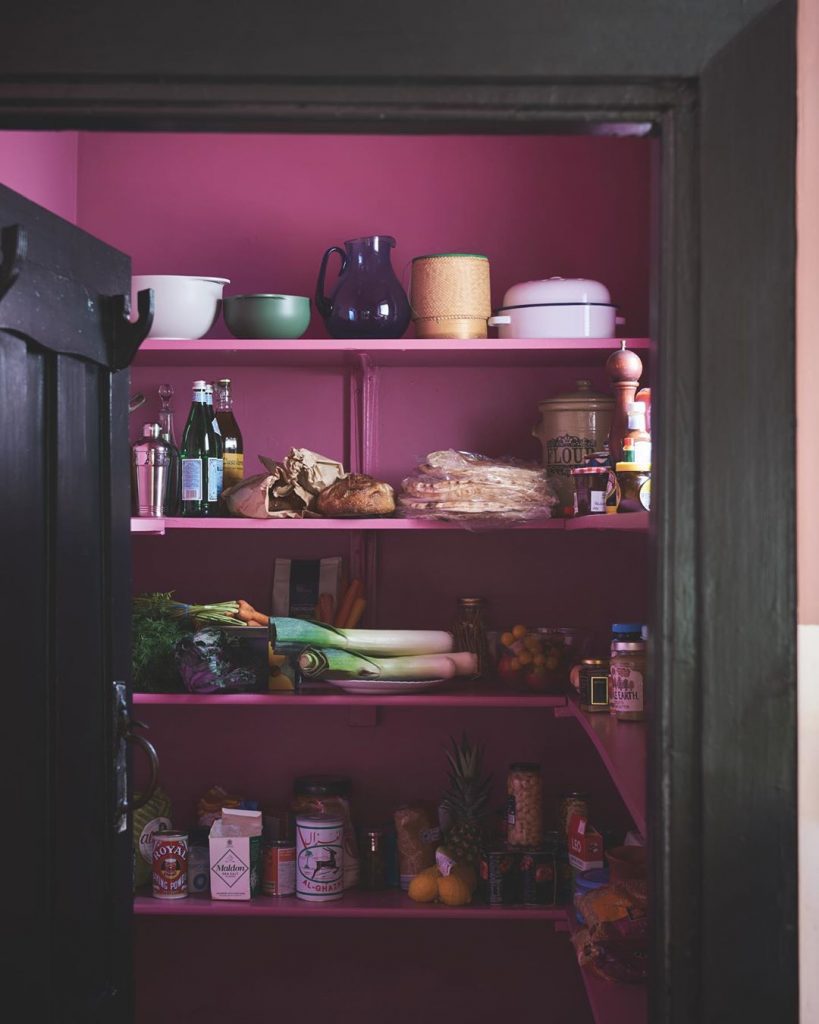 A popular color for a fun pantry/larder. Via @aquilapropertygroup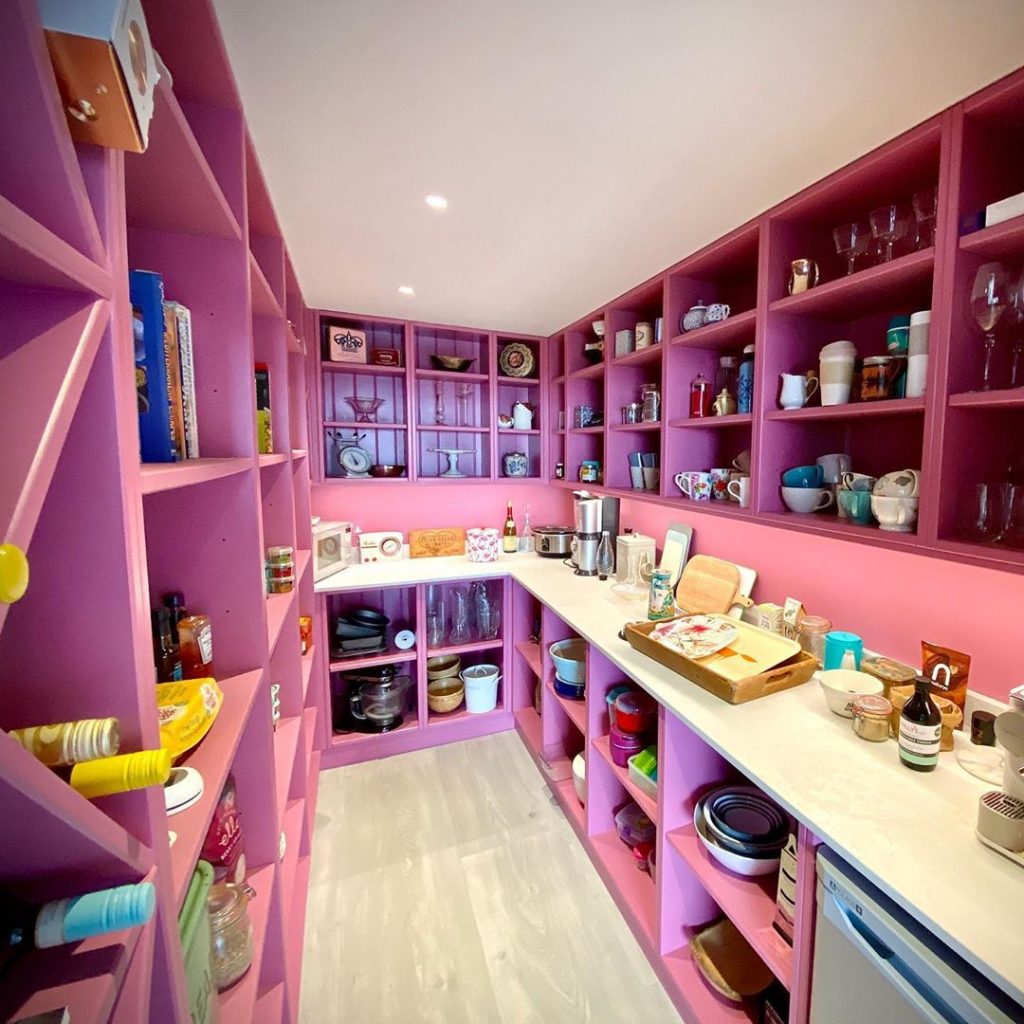 A Victorian house decorated in Farrow & Ball Rangwali, this color looks fabulous combined with white and dark green. Via @danieljoneschoc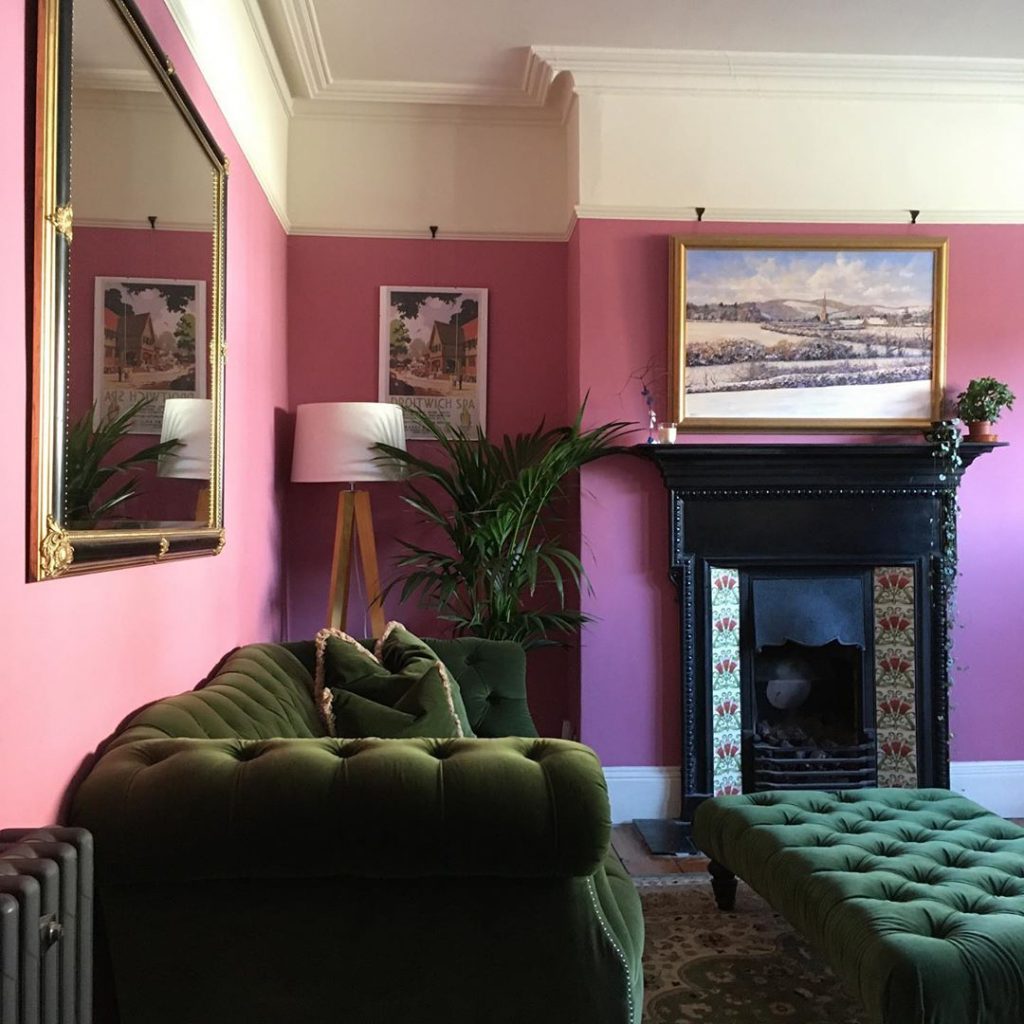 This bright pink is also a great color splash for your outdoor entertaining area.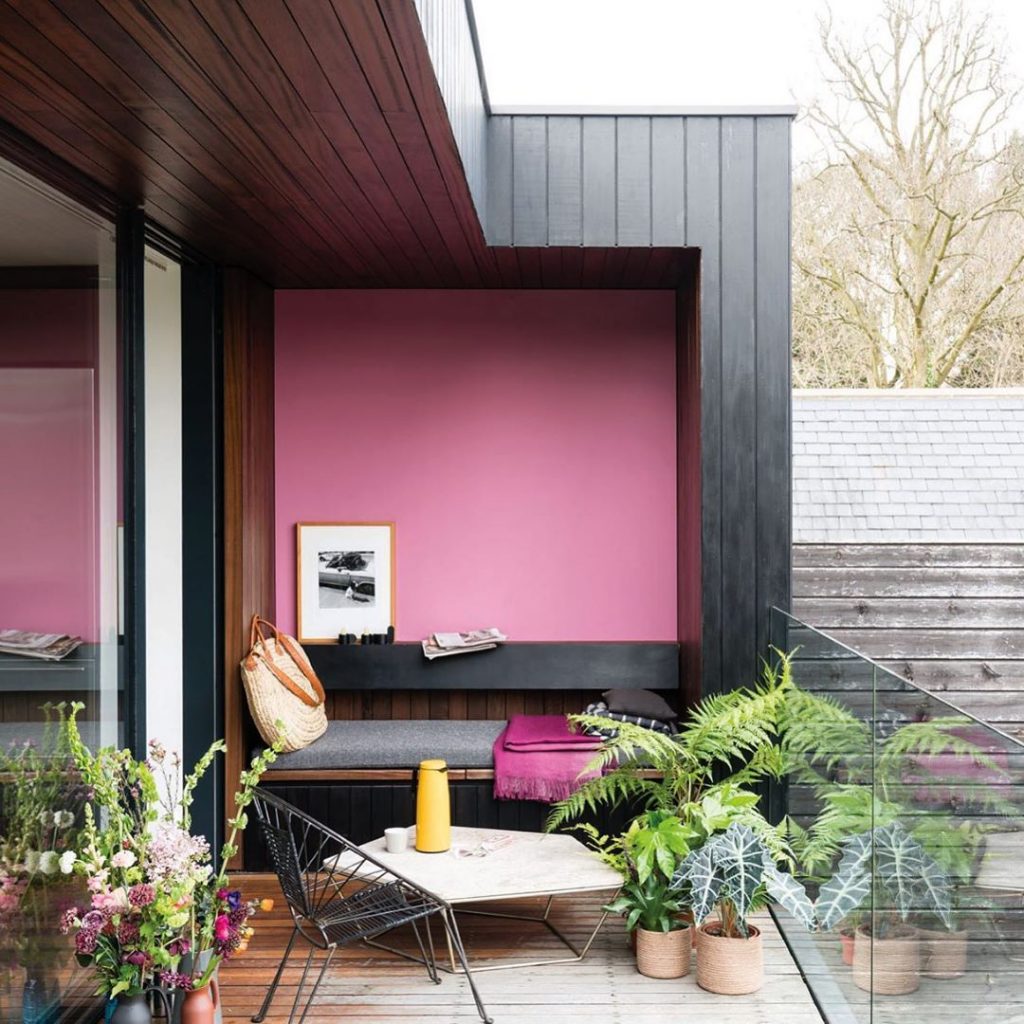 You could be bold enough to paint the entire exterior of your home in this amazing color. Via Red Door Interiors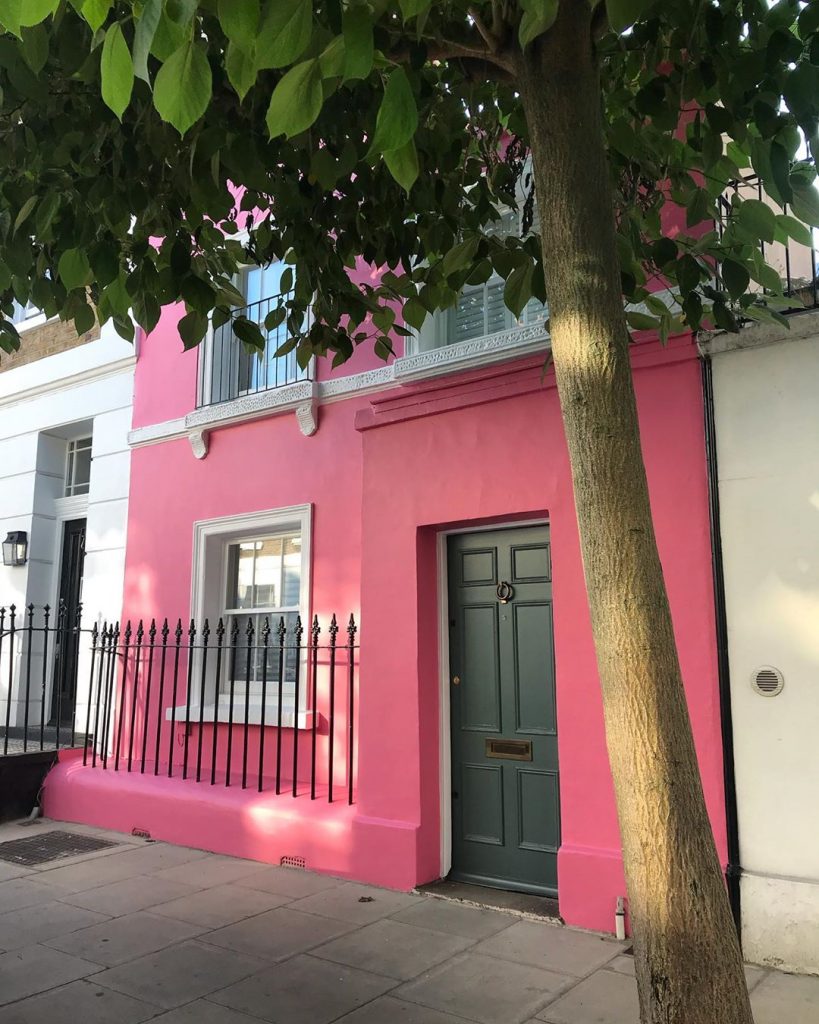 Color Schemes with Pink
Farrow & Ball Blue Ground, Rangwali and All White color scheme.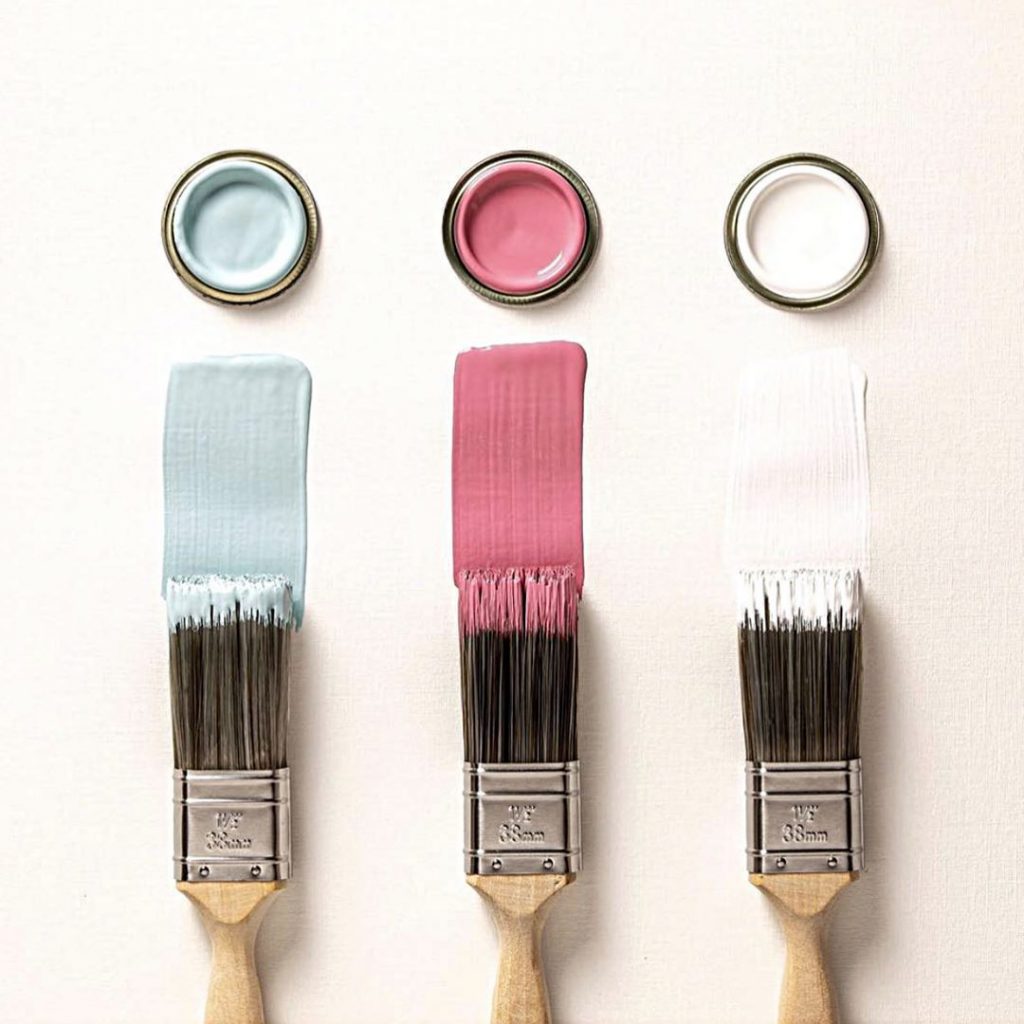 Grey and pink color scheme Farrow and Ball Stone Blue, Rangwali and Down Pipe.