Farrow & Ball Sulking Room Pink Paint Color Trend
Farrow & Ball Sulking Room Pink Paint Color Trend.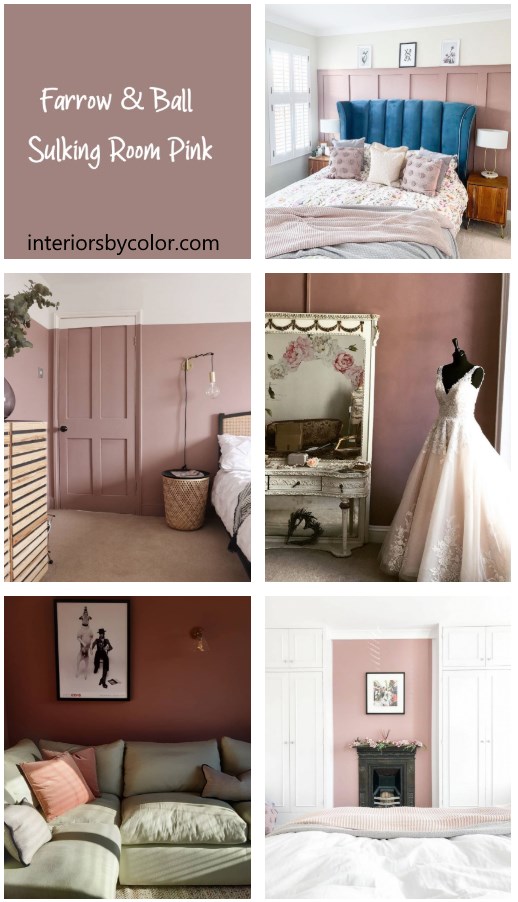 "A romantic and muted rose. Not to be seen as overtly pink, but rather a muted rose with enormous warmth, its powdery feel makes it incredibly soft and easy to use with complementary tones. Sulking Room Pink is evocative of the colours so often used in boudoirs, a room named after the French "bouder" – to sulk."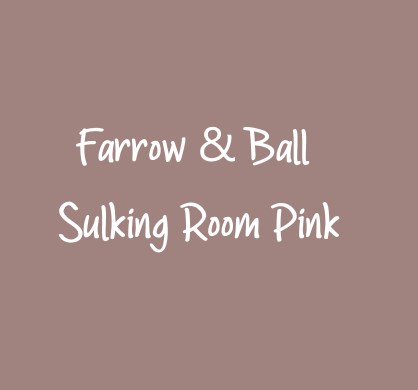 This stunning mauve pink looks different depending on the time of day and the amount of light that enters the room, sometimes it looks like a warm brown and other times a bright pink.
Pair Sulking Room Pink with a crisp white for a beautiful feature wall in a bedroom. Via @roseontherow.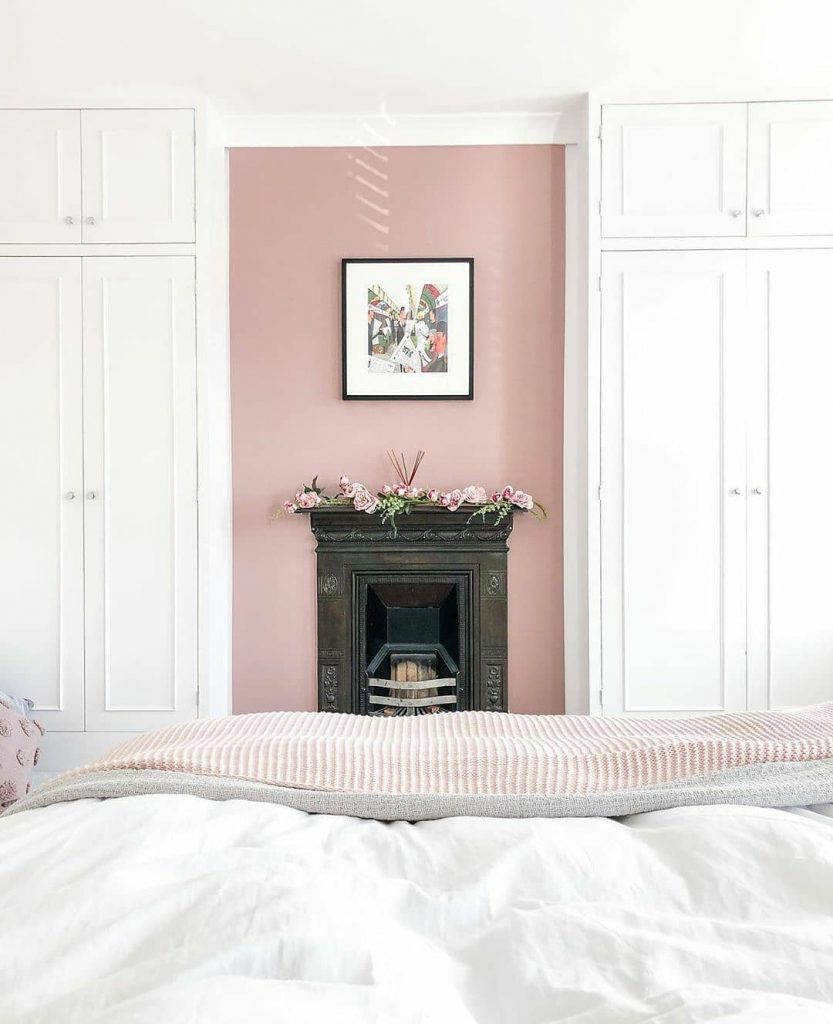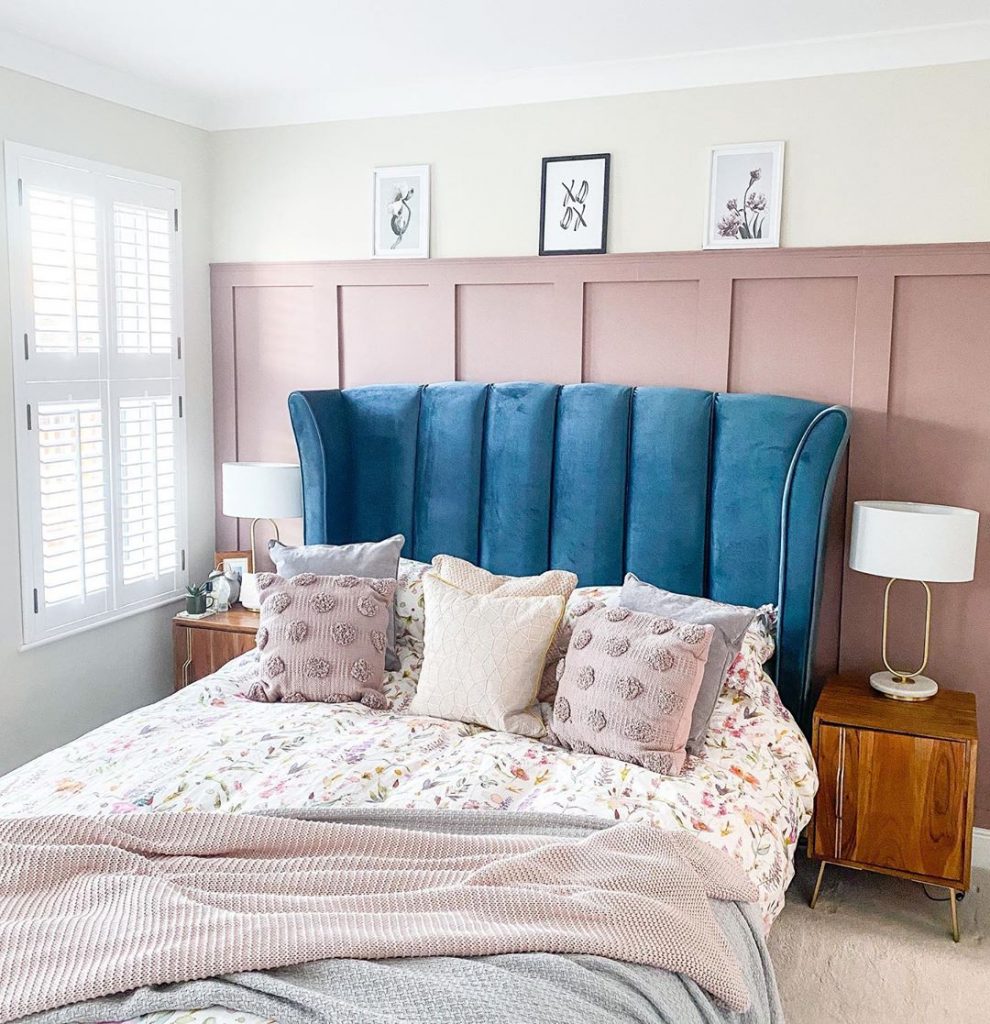 Another gorgeous bedroom with walls painted in Sulking Room Pink from F&B. Via @mcchills_nest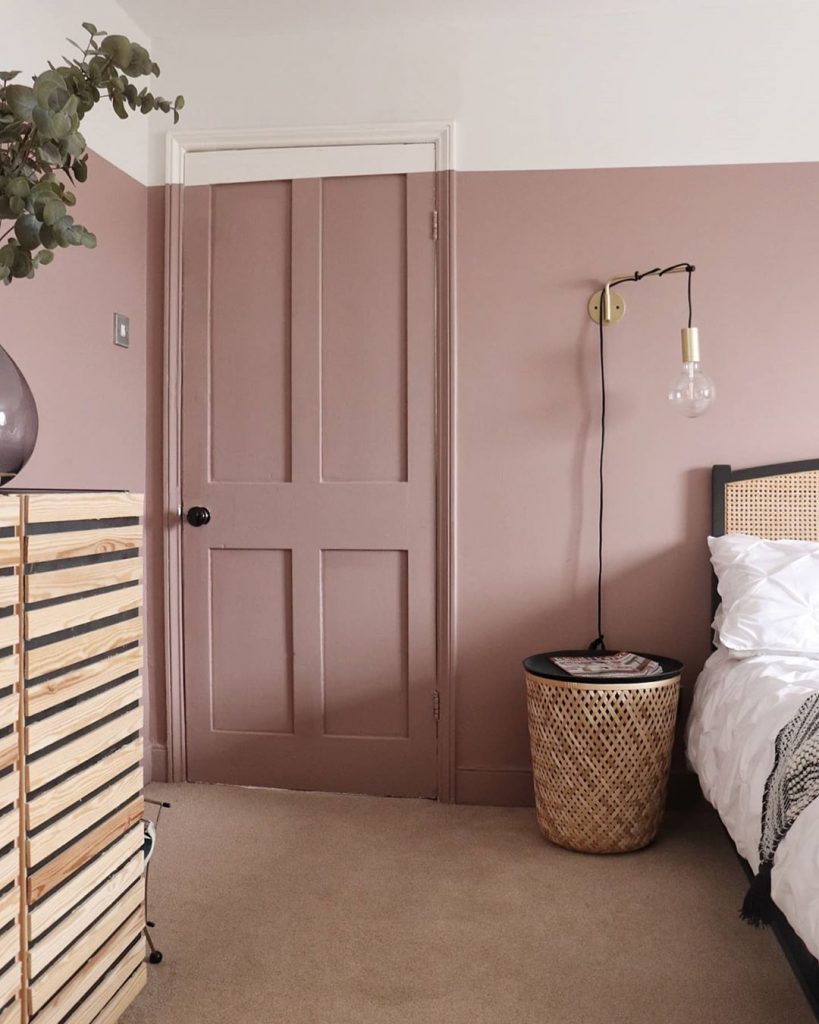 This is a great color for color blocking. Via @theoldpiggery_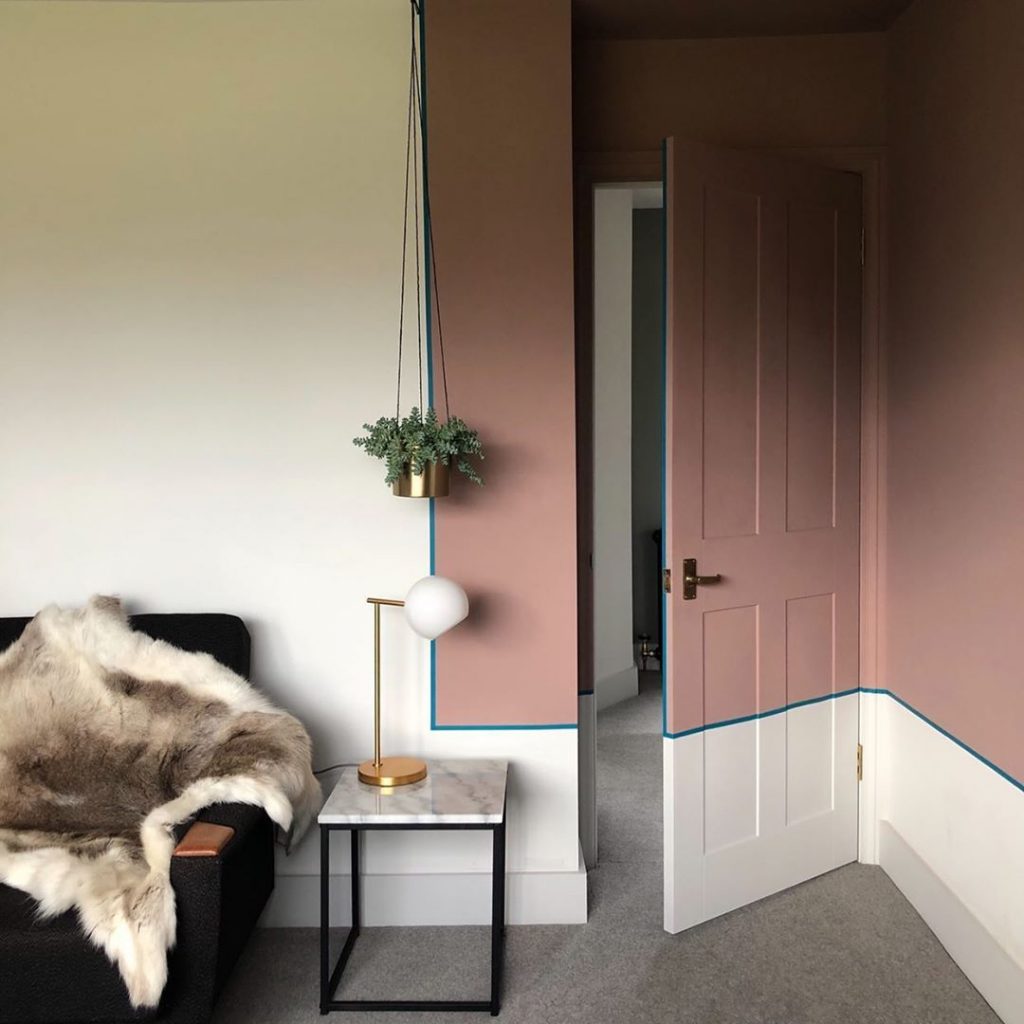 Via lavenderjude: "New colour for the bridal room. Perfectly named 'Sulking room pink'"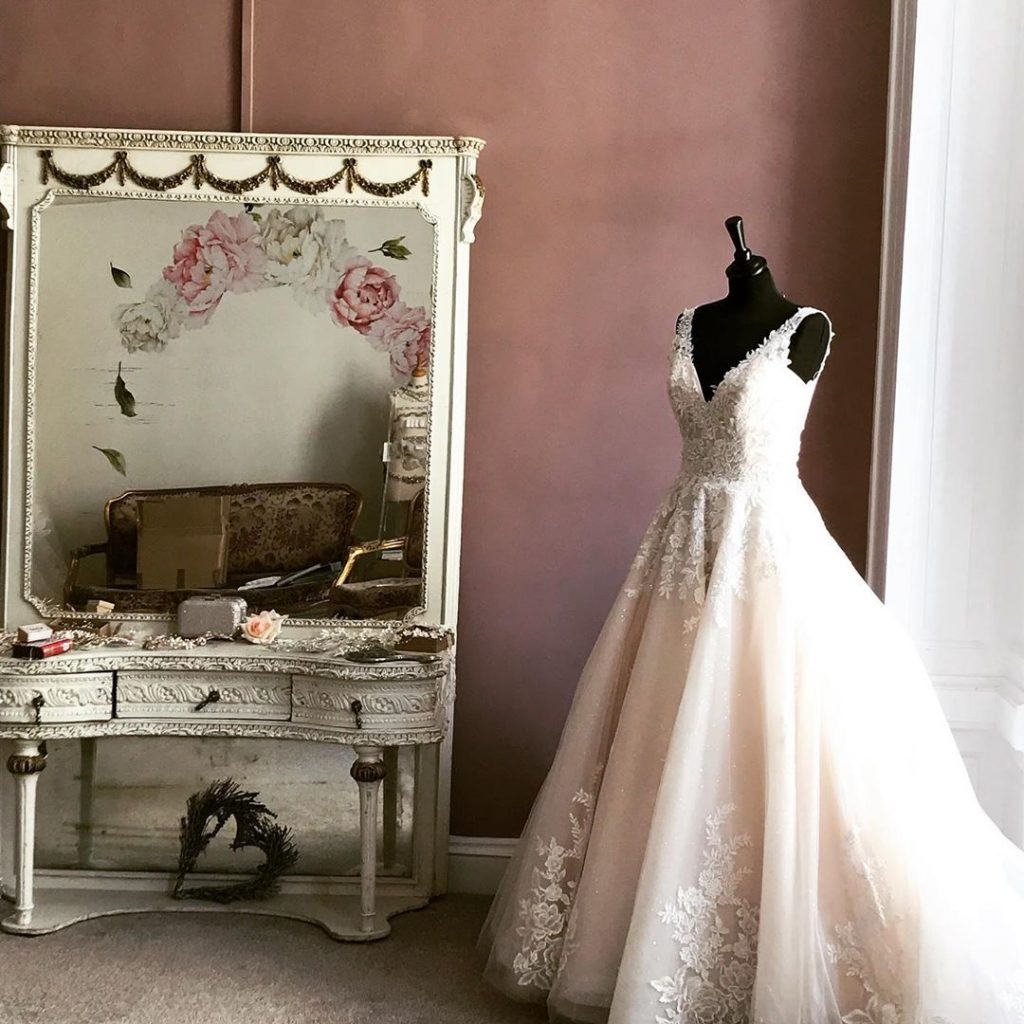 Beautiful pink living room, this color creates a moody vibe. Via @jennifercooperinteriors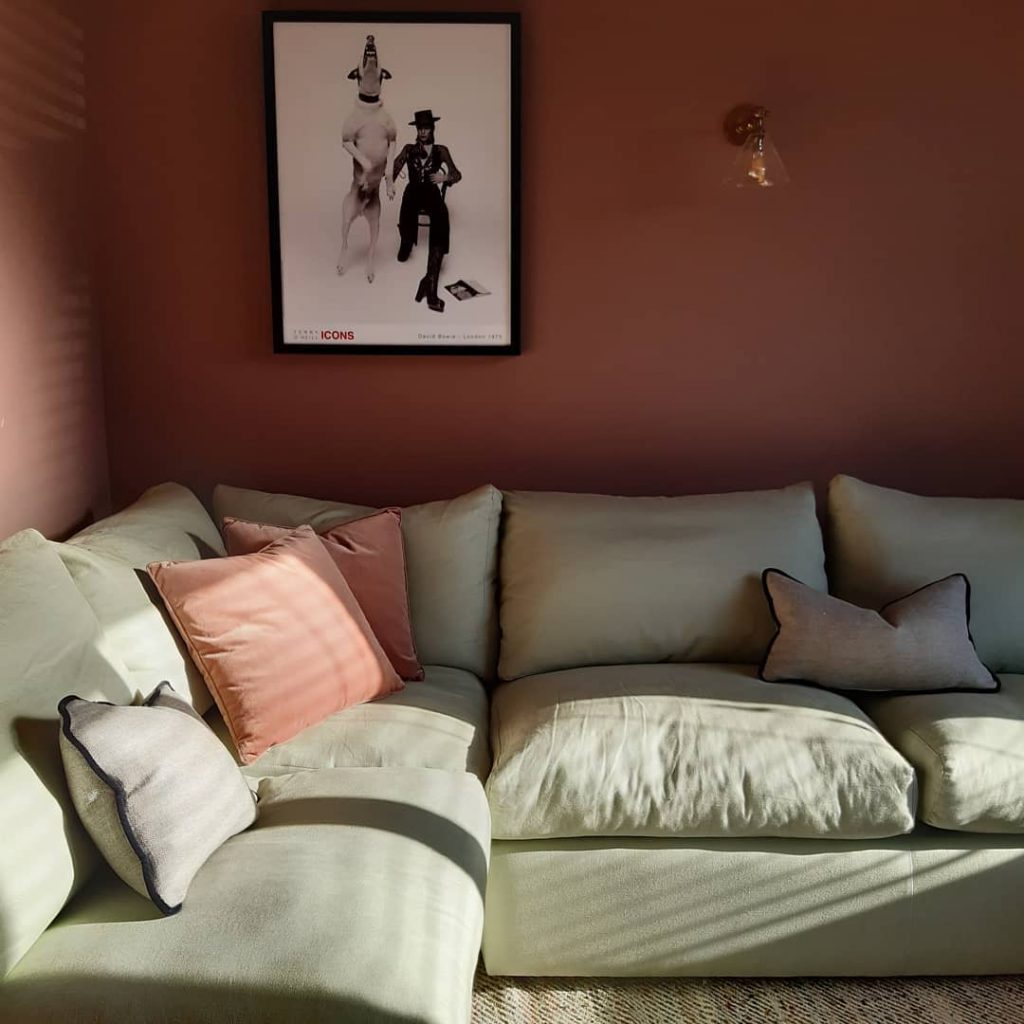 Farrow & Ball Sulking Room Pink wall Paean Black painted cabinets in the kitchen.