Green Vintage Style Bathroom
Trick of the trade – all the permanent stuff is white – the blast of color comes from wallpaper and tub paint, which are the easiest things to change should our 7 year old inhabitant decide she's ready for a change.
Green tub painted in SW 6415 Hearts Of Palm by Sherwin-Williams and green Geometric Abstract Wallpaper by Antonia Vella from Seabrook Wallcoverings.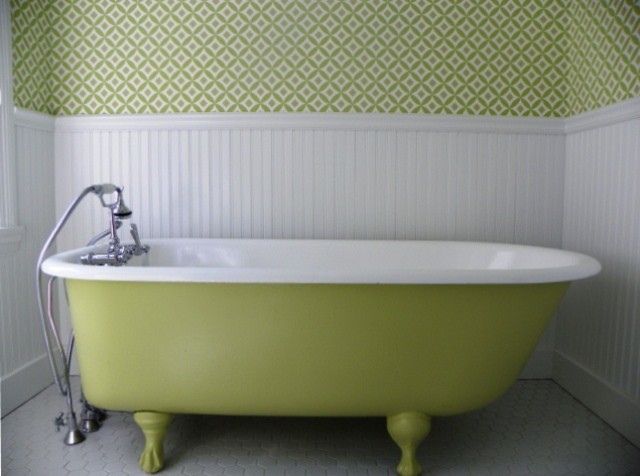 Love the pattern and texture of the small white hexagonal shaped floor tiles (2″ matte white hexagon tile).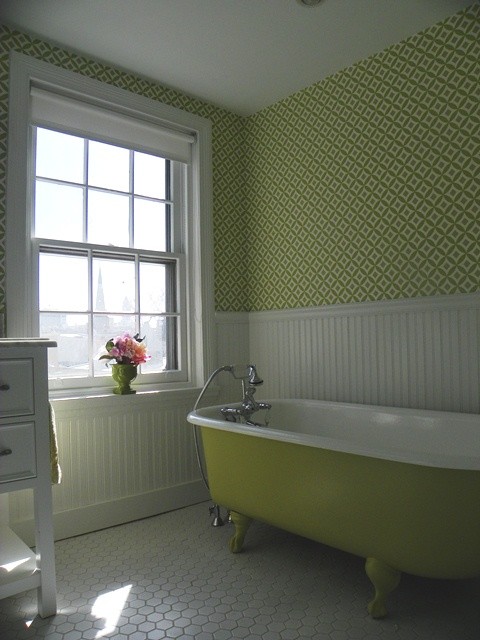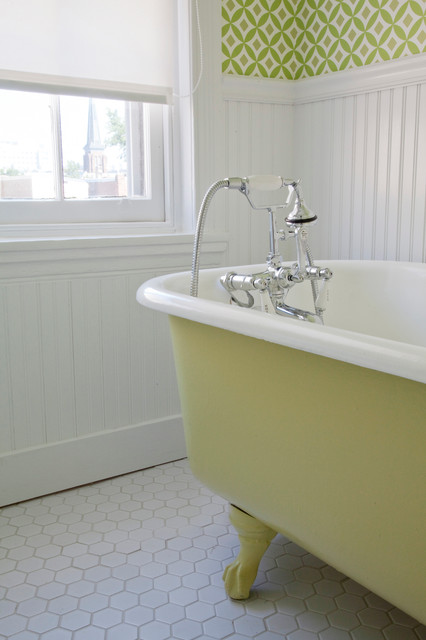 White vanity – Ronbow Newcastle Vanity, 42″W, White.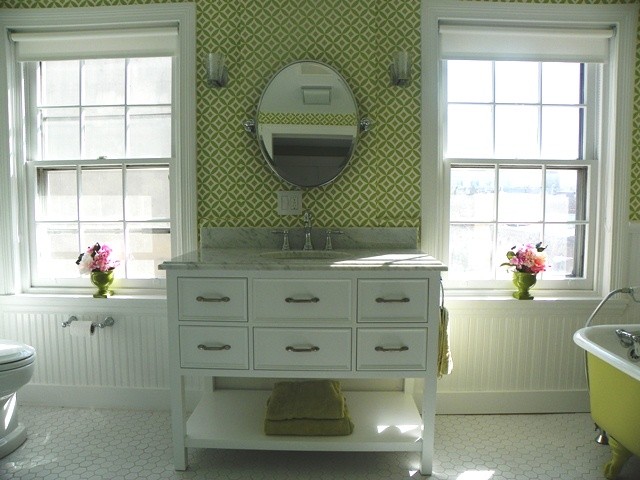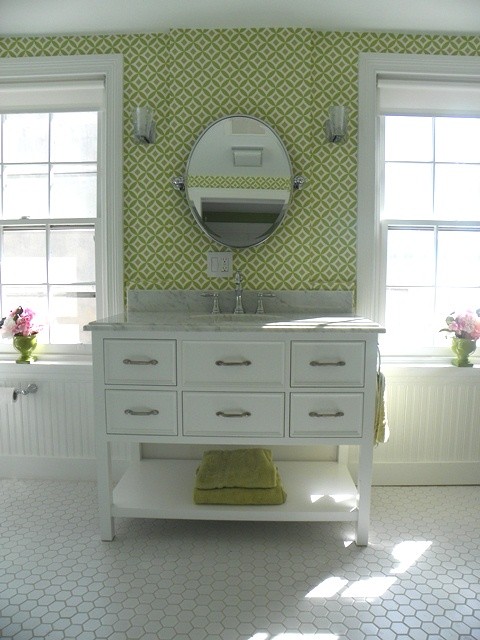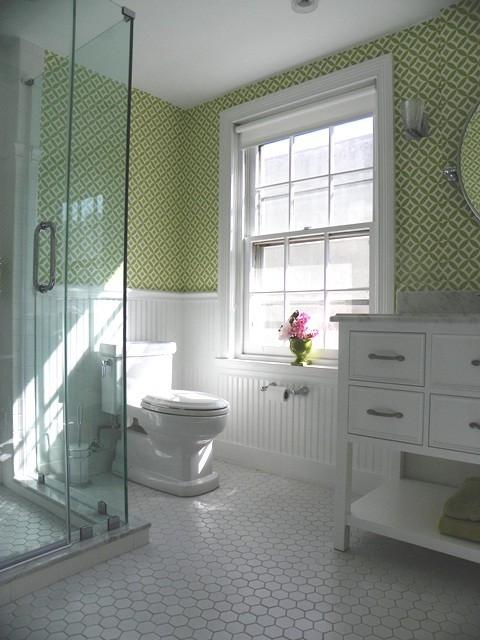 Amy Cuker, MBA, LEED AP
Interior Designers & Decorators
http://www.down2earthdesign.com