Green Subway Tiles Bathroom
Green Subway tiles Bathroom. Subway tiles have made a huge comeback in recent years, but thy just settle for traditional white ones, try an emerald, bold green hue to add a moody look to your bathroom.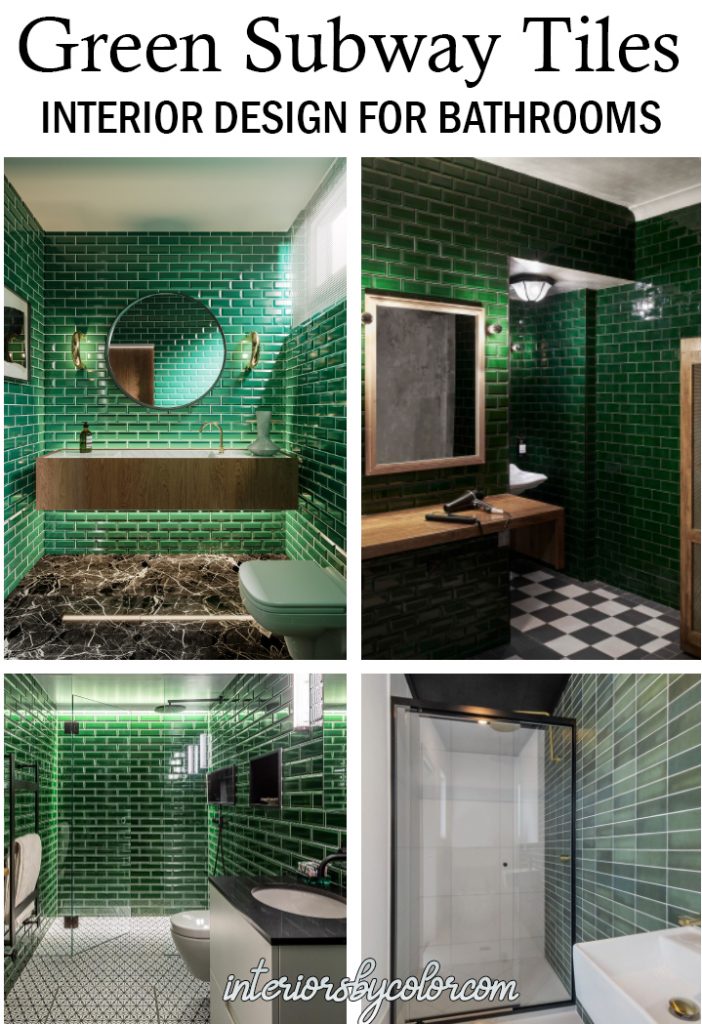 Throughout these designs below you will see that the green subway tiles are usually combined with either brass, gold or black hardware and black and white floor tiles, sinks and wall paint.
This exquisite bathroom was designed by @samanthatodhunterdesign. This subway tiles features the traditional brick style layout.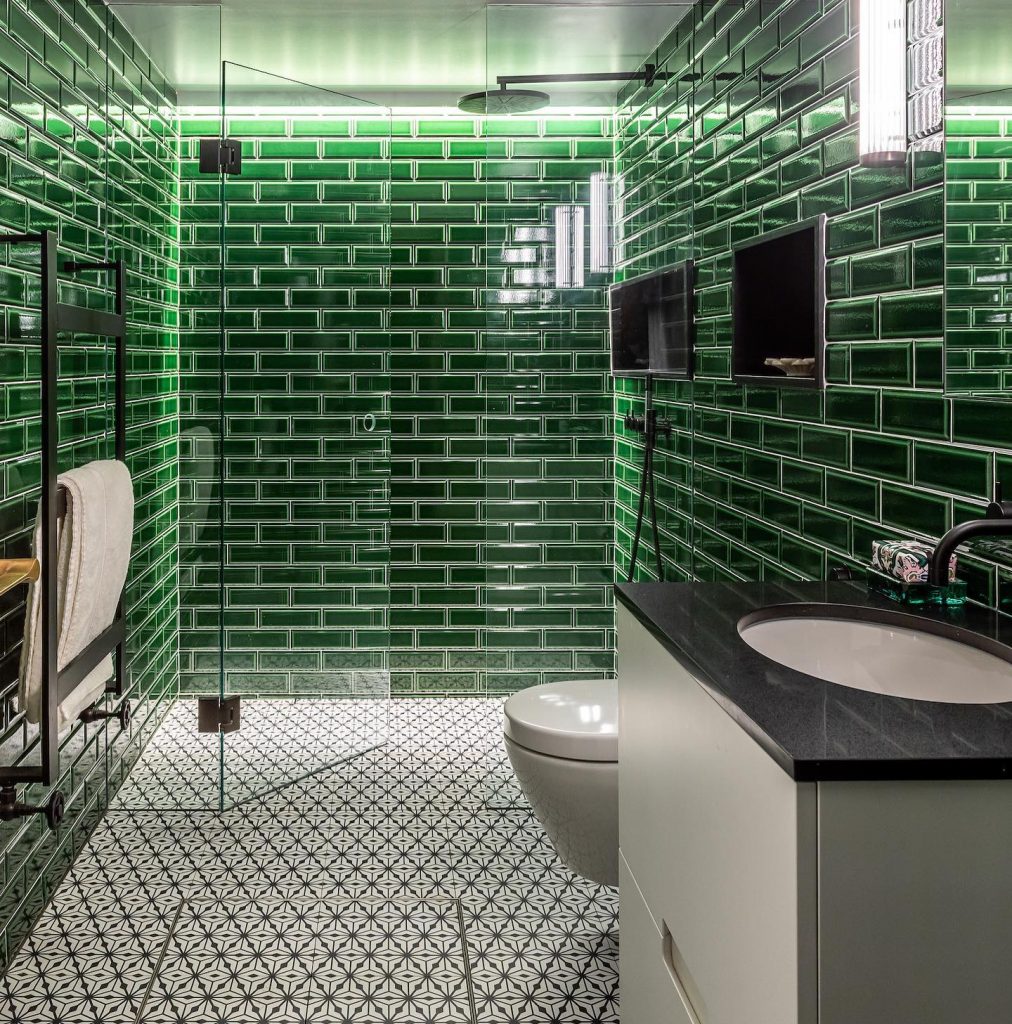 Still in the central circulation area of the apartment, a spot that calls attention is the restroom, immersed in green tones with finishes that range from green Alpi marble to the emerald green beveled edge tiles. Via Project Name: Sabará Apartment, Project: TODOS Arquitetura and Address: São Paulo.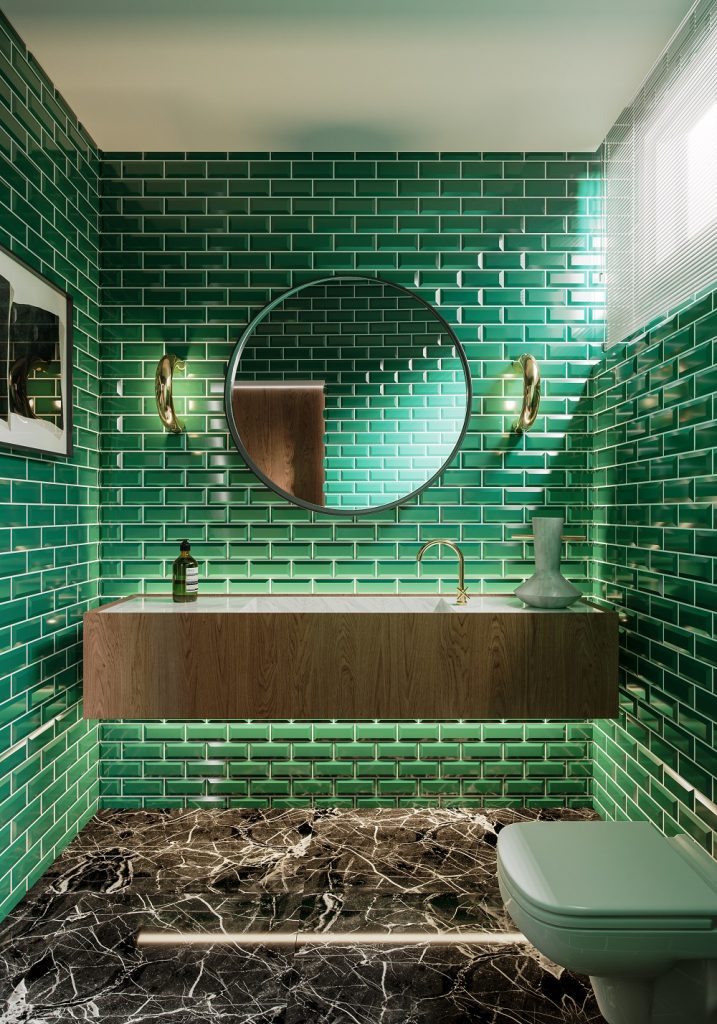 Green tiled bathroom from a woman's gym in Surry Hills, Sydney (Fitness Playground). Green bathroom with floor to ceiling tiles in a hunting green, black ad white checkerboard floors and rustic wood finishes.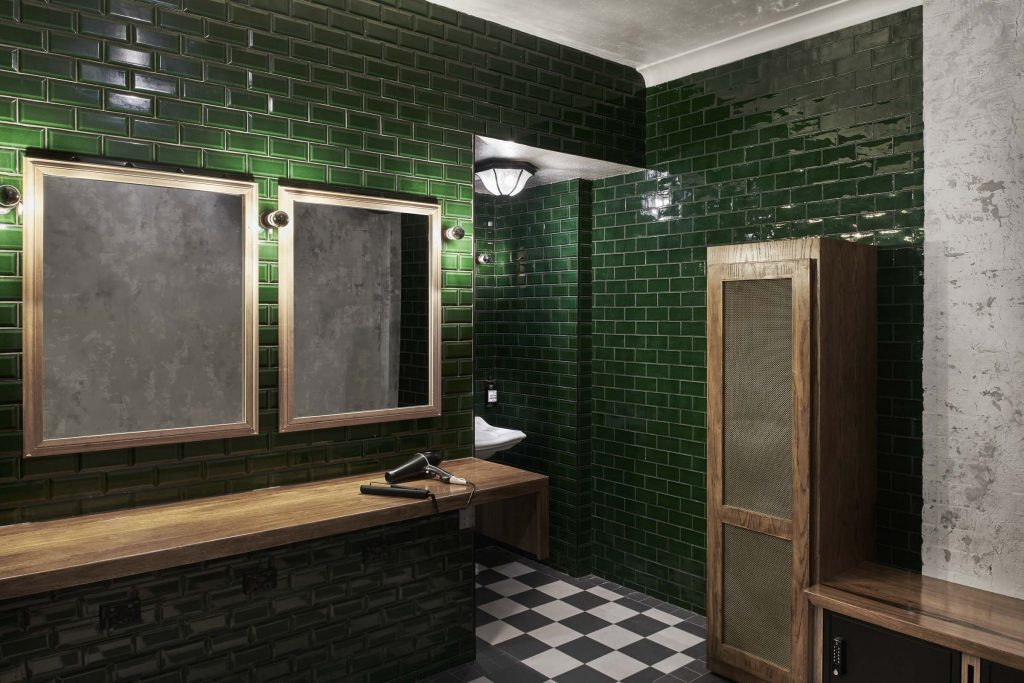 From Gunn Construction & Building. Green with envy! We're loving this green tile and brass fixtures from a recent remodel project with @ellaleeinteriors and @rogercooner_architect.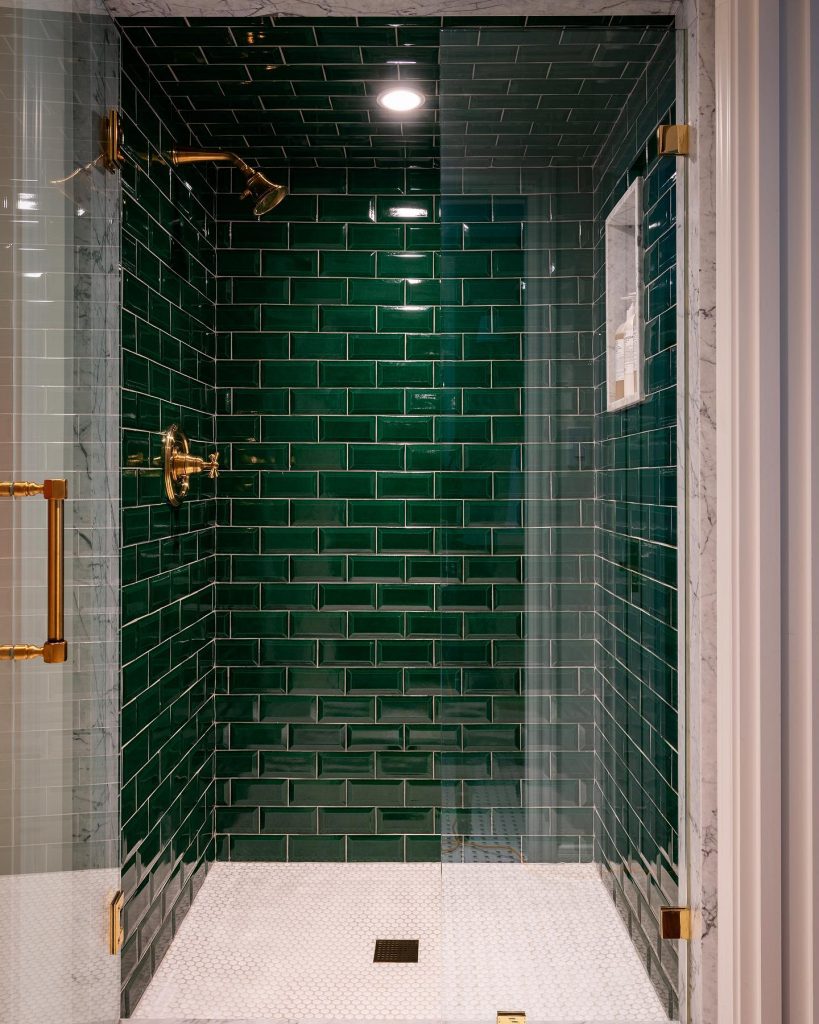 bertandmay: "Stunning simplicity by @drummonds_bathrooms … These green bejmat tiles are part of our Fez Collection. Handmade in Morocco, each tile is individually glazed using traditional methods. The making process creates subtle differences and imperfections in the tiles that we love so much."
So much class in this bathroom, dark forest green subway tiles with polished concrete floors and a pewter tub. Hardware in this design veers away from the warm gold and brass tones into a silver look.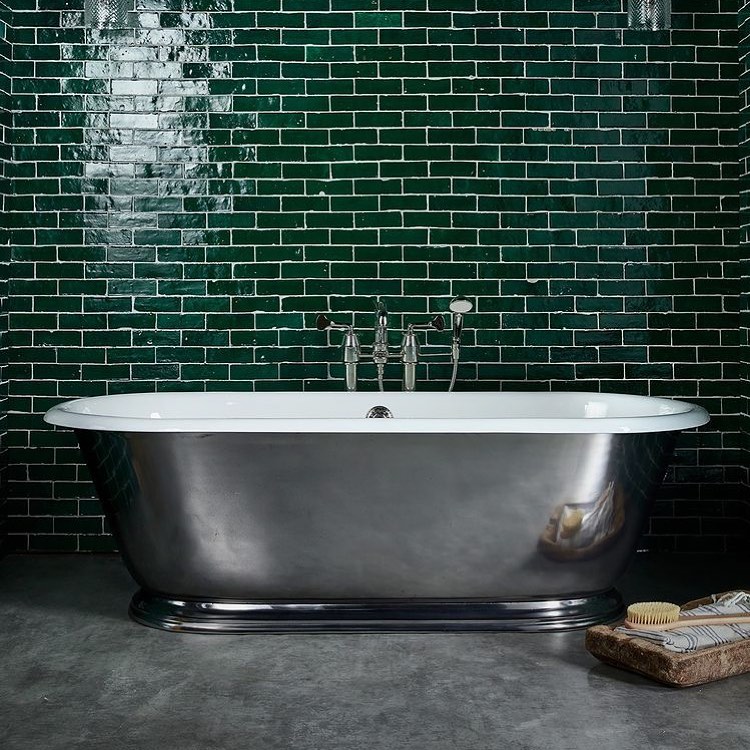 Green tiles combine well with the use of the Art Deco wallpaper, this stunning bathroom is from Essex Home 2020.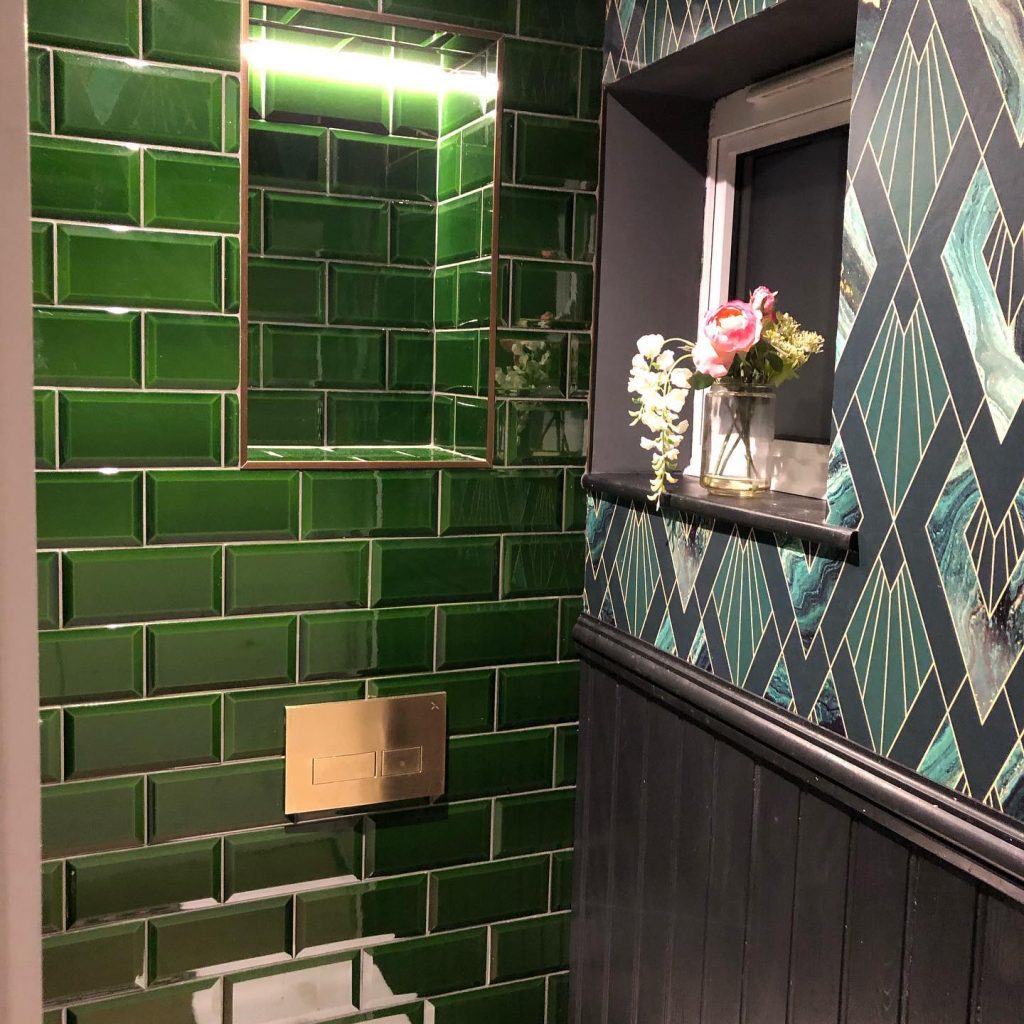 Lay the subway tiles in a vertical brick pattern for an instant modern updated look. Hoxton Aqua green tiles pairs with this deep orange shade in the vanity beautifully. Tiles via
mandarinstoneofficial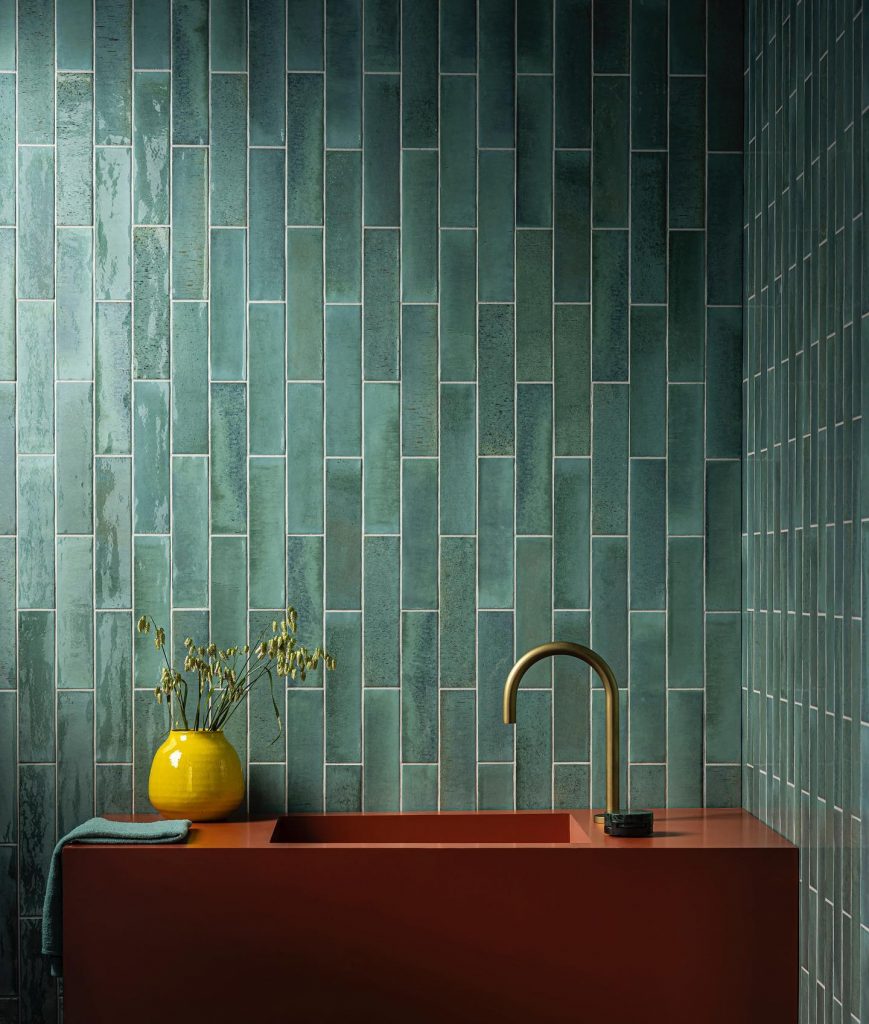 Green feature tiles with gold tapware adding a touch of serenity to this ensuite via thompsonshomes. Love the black painted ceiling of this space while the floor is kept in simple white square tiles.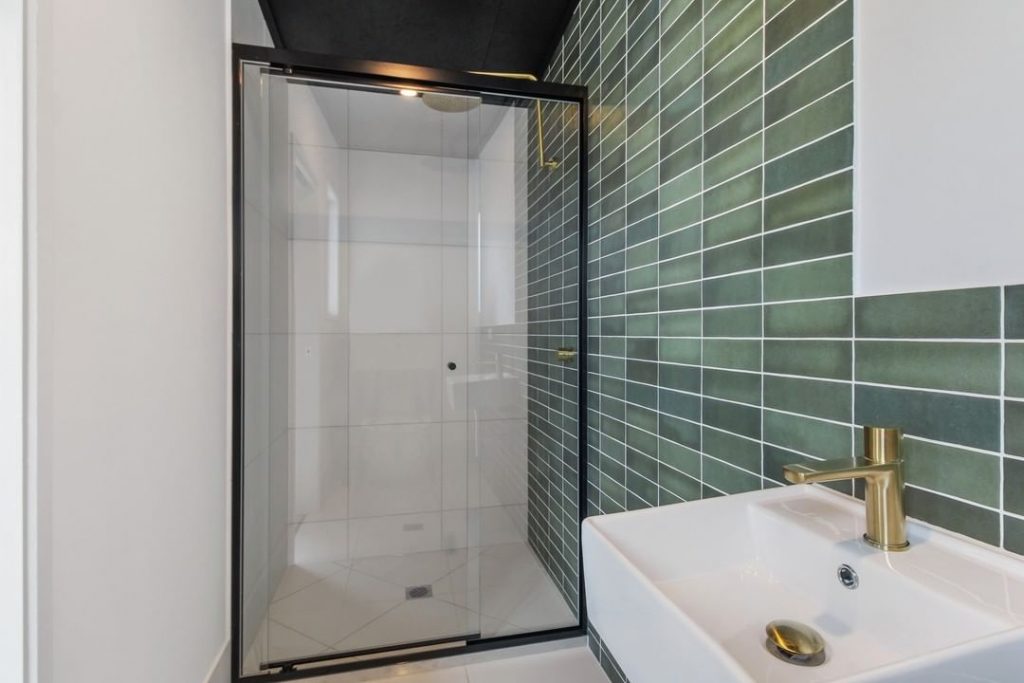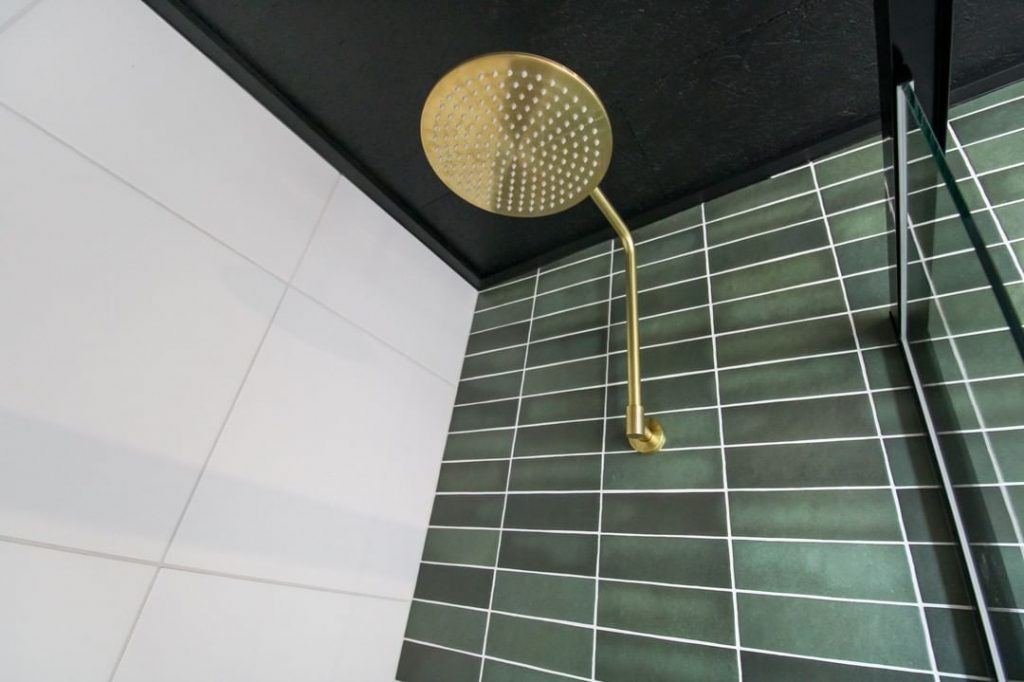 lamaisondebord: "Welcome to our Ministry of Magic bathroom. This bathroom and another were seldom used by the previous owners and everything started to leak as we put them to use. Originally the maids bathroom, this is now my favorite room in the house!"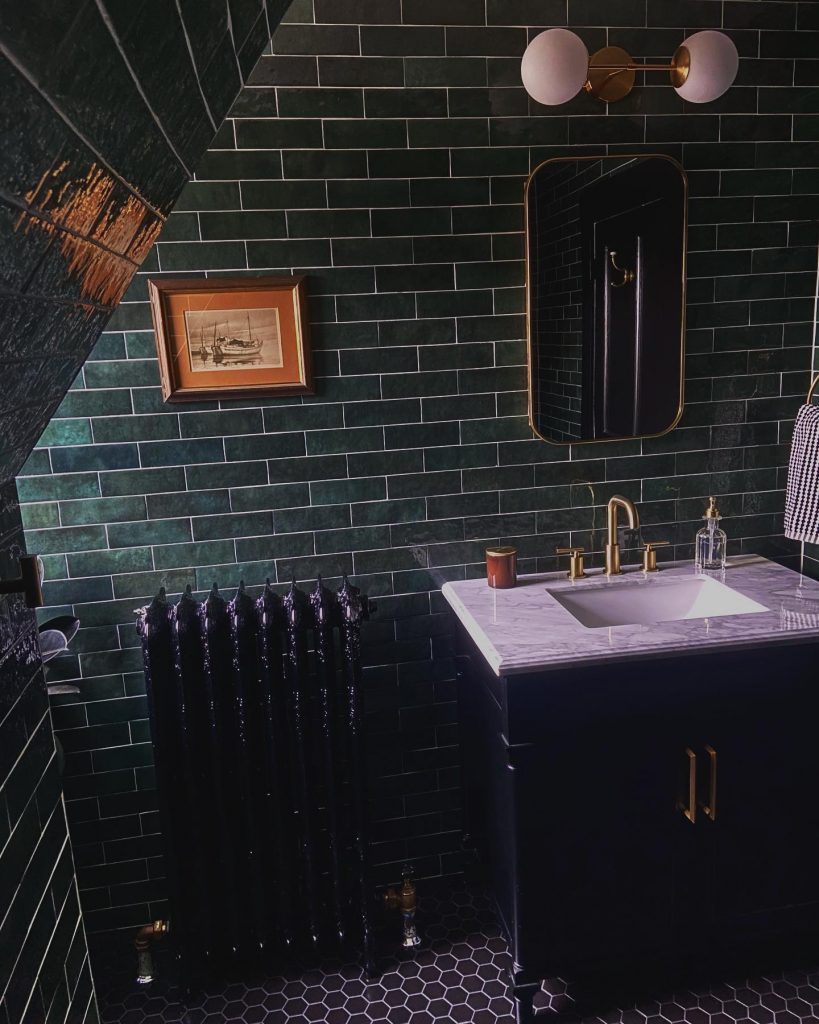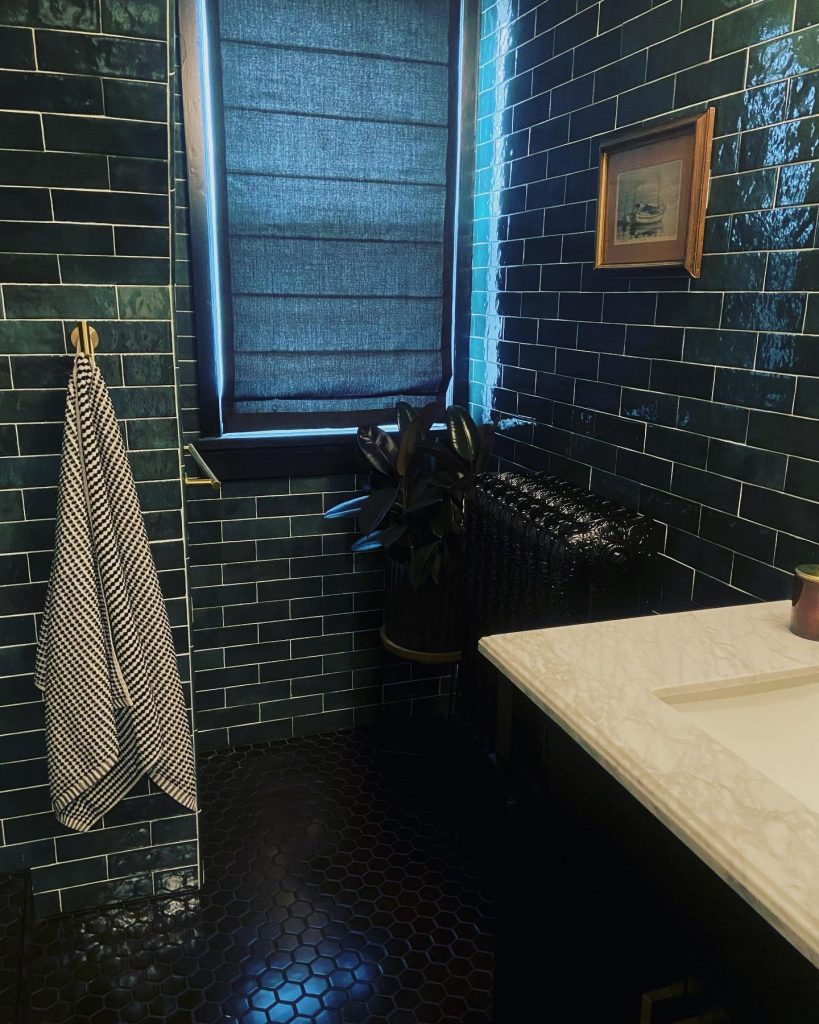 Herringbone Tile Patterns in Green
Herringbone pattern is very popular right now, here are a few great example of how beautiful this will look in your home.
@delve.interiors have created this stunning moody green bathroom with the tiles laid our in herringbone using Mandarin Stone's Hoxton Bottle Green tiles.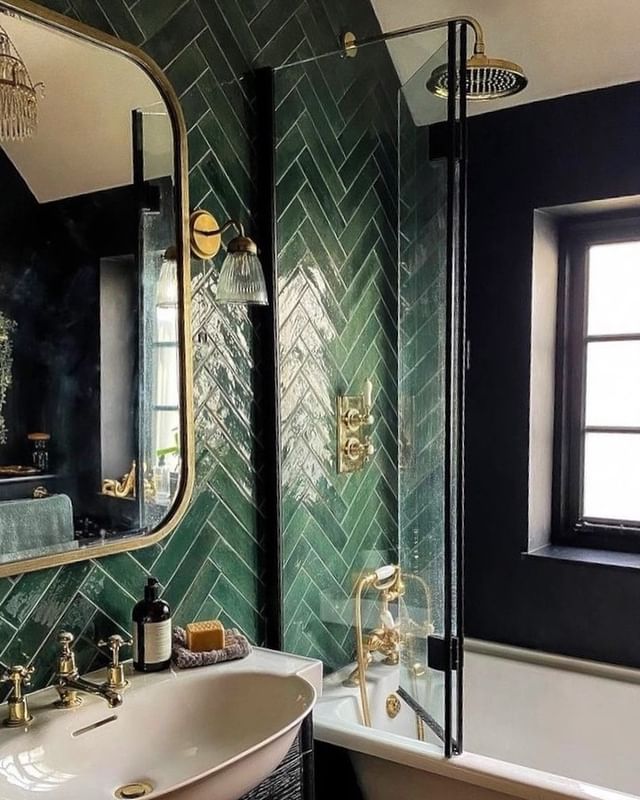 A green that conjures up images of spring. Match this with gold or brass hardware, white paint and grey floor tiles. (via pinterest)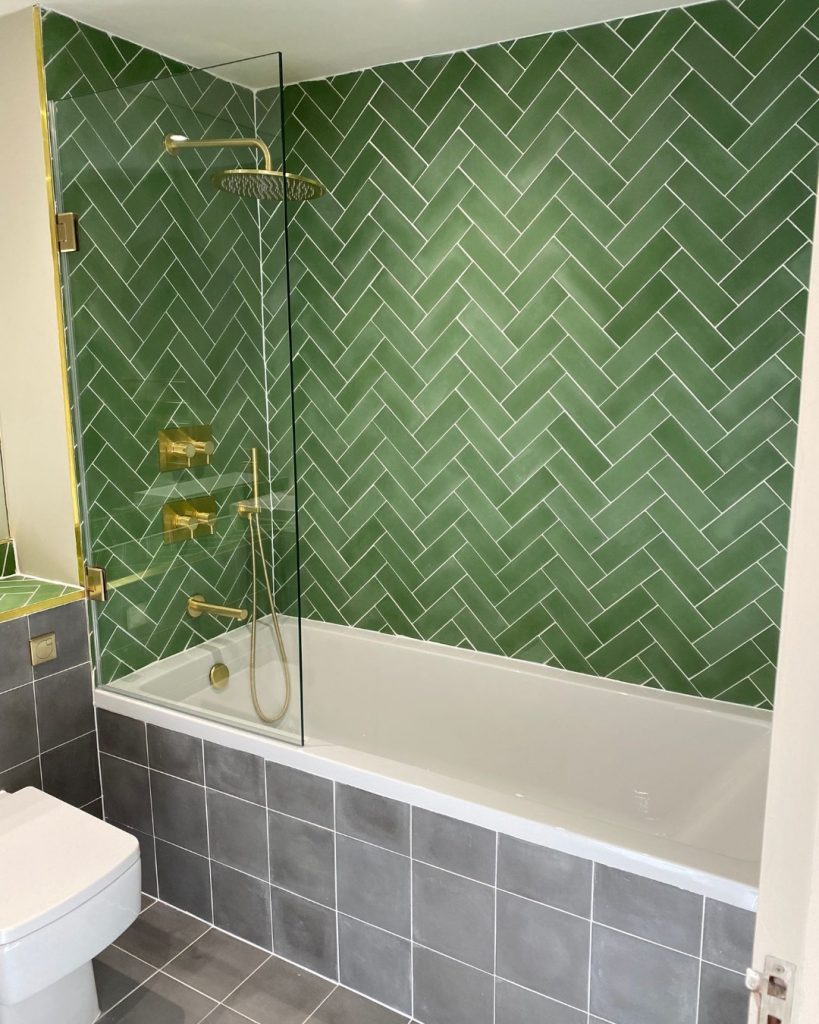 Place the herringbone pattern vertically in a rich jewel like green for an updated look. Via @thomascoombesdesign.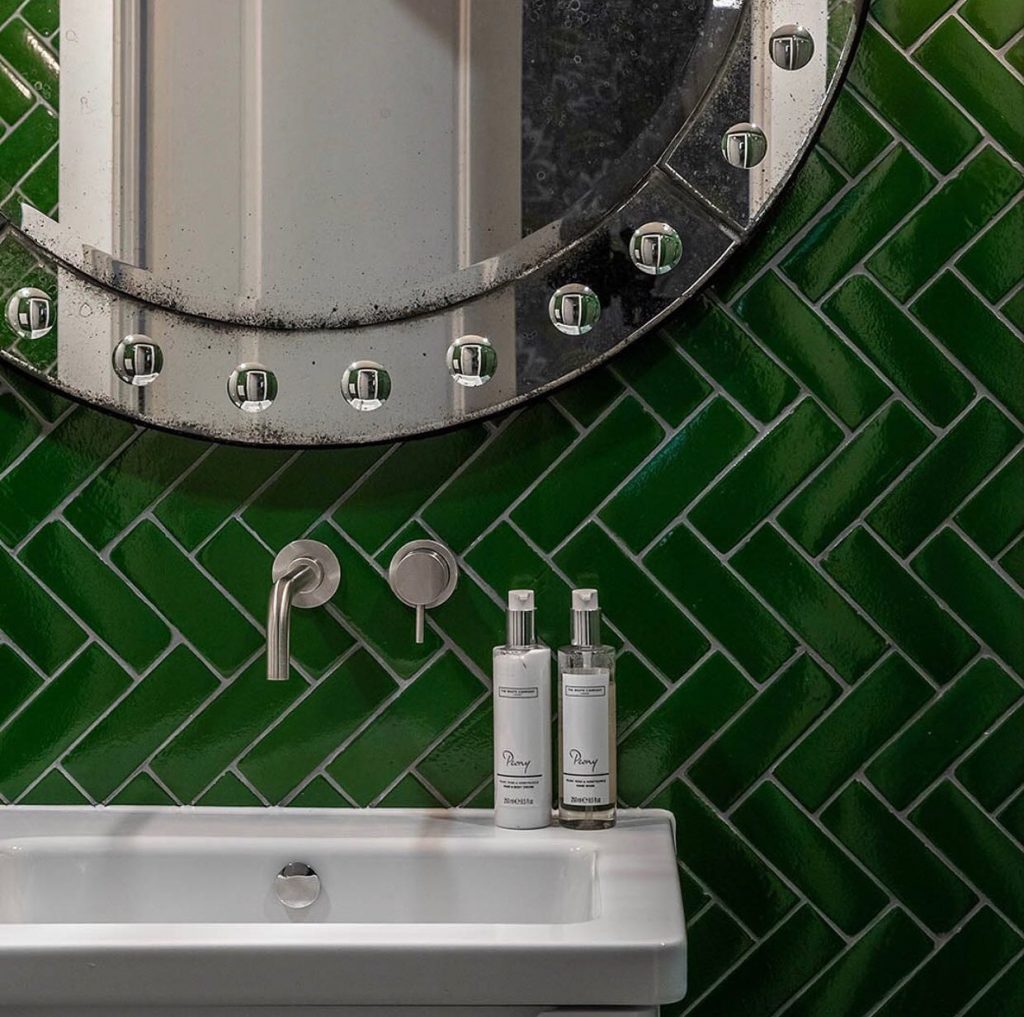 You can be creative with these tiles, the possibilities are endless, trying a dark and light green in a herringbone pattern for this unique decor. Riad Green & Sea Green tiles via Mandarin Stone.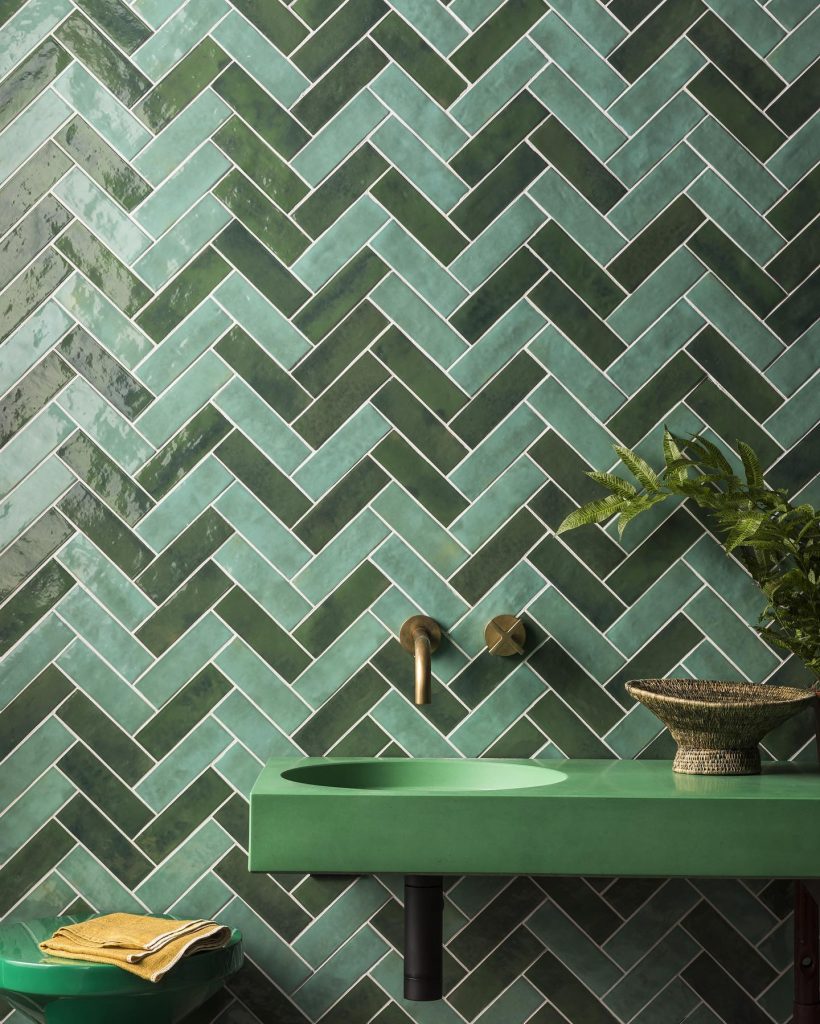 Green Tiles Color Palettes
A great tile layout moodboard by evelyndesigner in Toronto.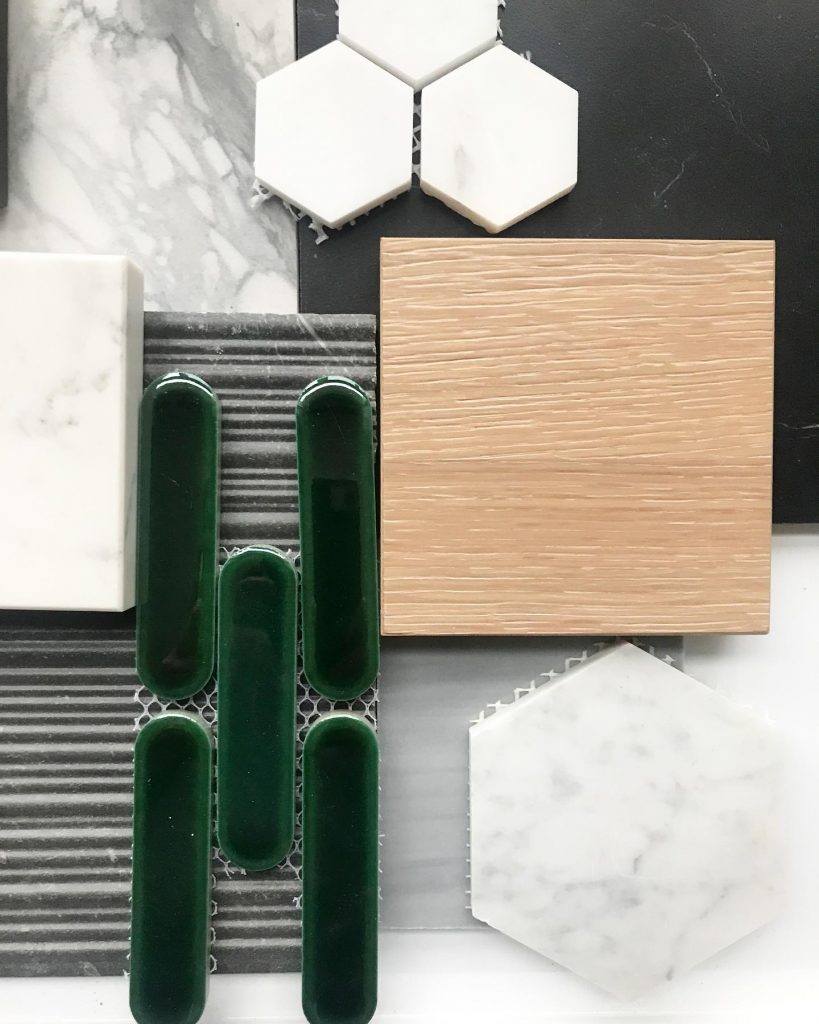 "Rexa outlines the material worlds by coordinating them in terms of color and tactility through an intuitive and logical system designed for an effective sensory design of the space" (Monica Graffeo). Via rexadesign.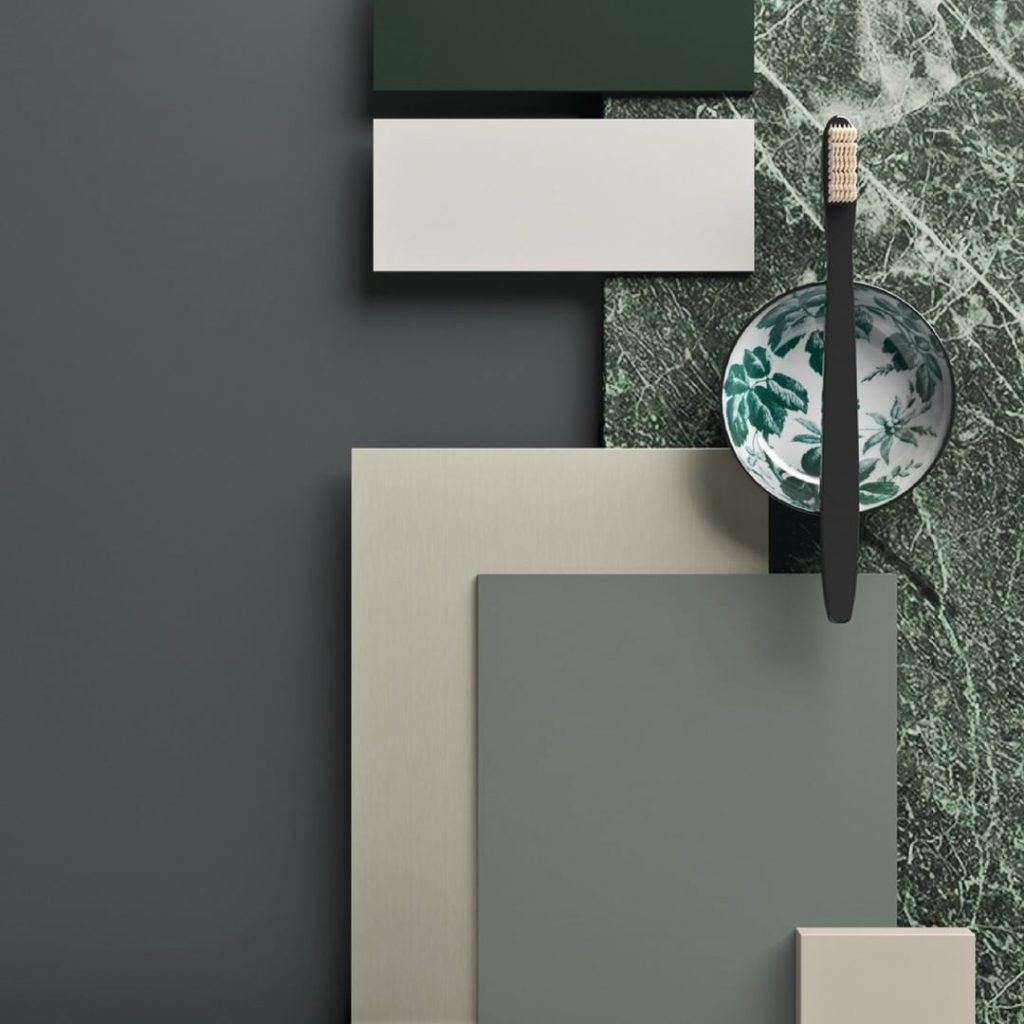 A green color palette you can't go wrong with via cletile.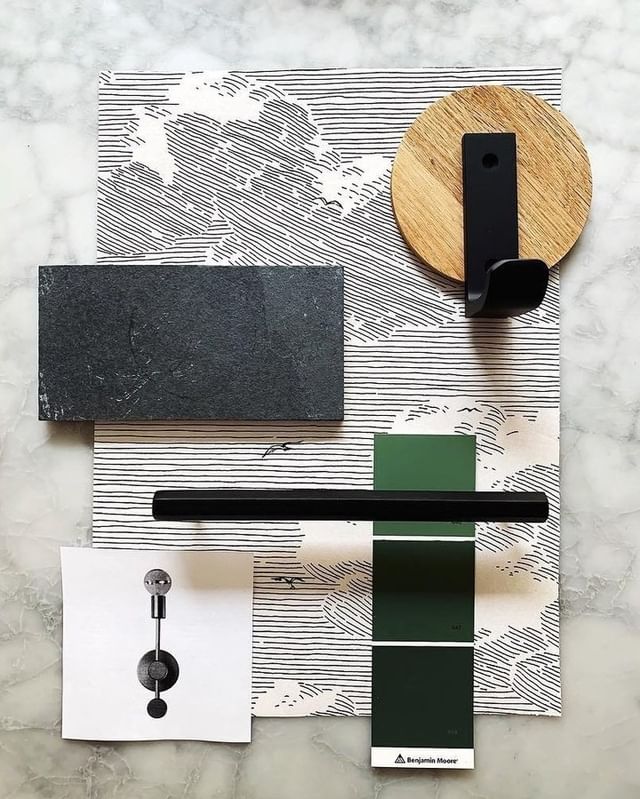 "At Bert & May we love and appreciate all different materials so we are super excited to be able to introduce to you our brand new MARBLE COLLECTION.🖤 If you love natural materials and textures then you can definitely make marble work within your interior, adding a touch of luxe. Who's ready for this?!" Beautiful marble collection from Bert & May in the UK.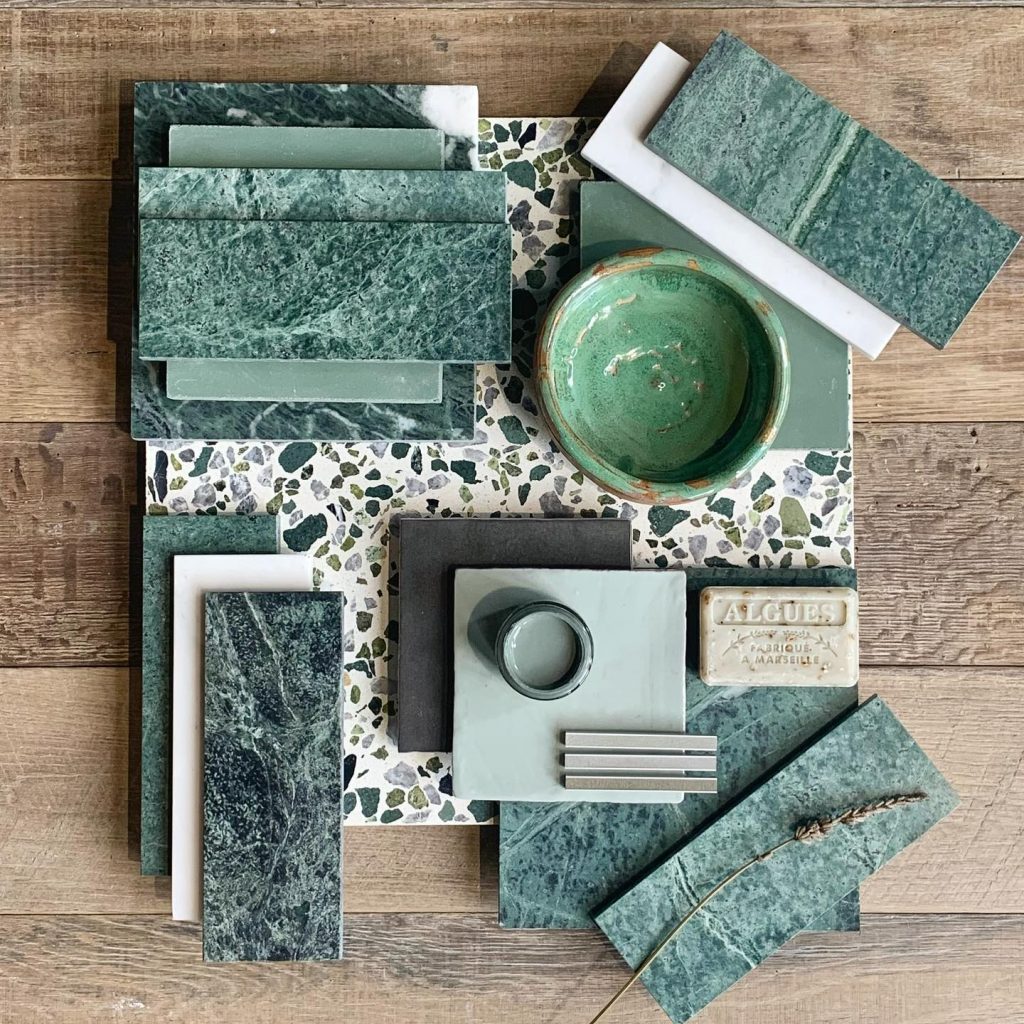 Subway Tile Layout
These same tiles can be utilized in various different patterns giving you a completely different look.
Stacked: Either vertically or horizontally, this is trendy right now and creates uniformity and a minimalist look.
Herringbone: This draws the eye up, great for bathrooms with high ceilings.
Brick: Comfortable and easy on the eye, a traditional look.