Jean-Louis Deniot Paris Style Apartment
A gorgeous dream Paris apartment with crisp white moldings, glittering chandeliers, and a small museum's worth of antique portraits for a Left Bank home by decorator Jean-Louis Deniot.
An antique Bessarabian rug from Beauvais Carpets inspired the color scheme of the living room, which features a 19th-century Italian chandelier and 17th- and 18th-century European portraits. The Roman shades and the geometric-print pillow at far right are made of Jim Thompson fabrics, while Jean-François Lesage embroidery trims the silk-taffeta curtains. The gilt-wood sofa is Louis XVI, and the cocktail table is a Deniot design.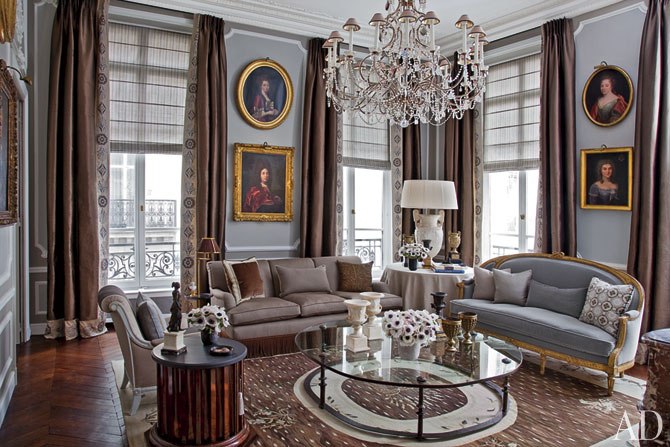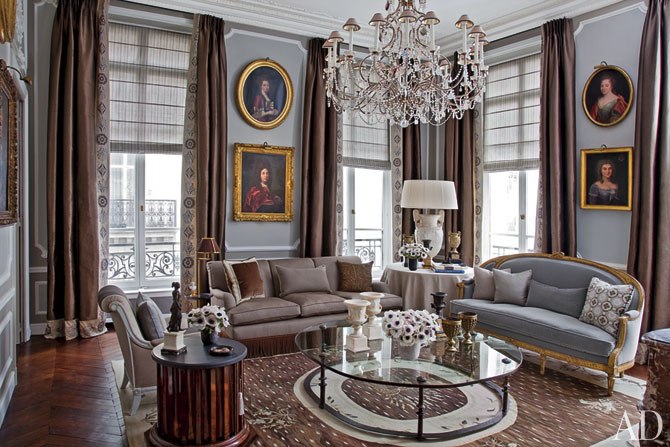 Curtained in a Romo velvet, a light-filled entrance hall greets visitors at a Paris apartment renovated and decorated by Jean-Louis Deniot.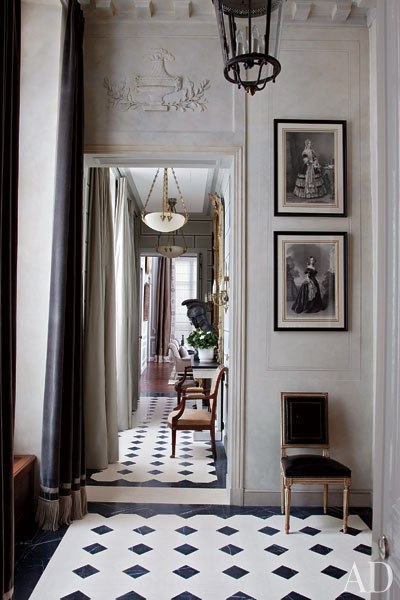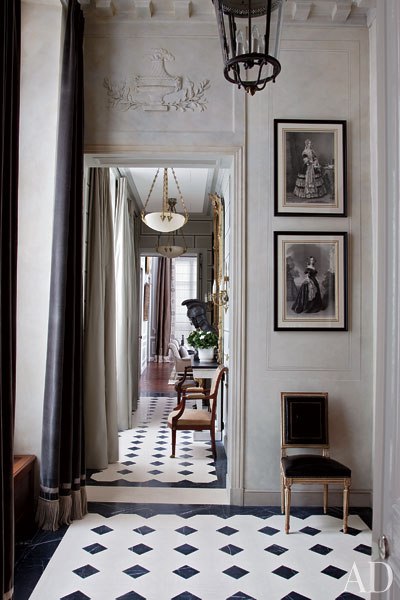 A group of 18th-century engravings hangs on Studio Printworks wallpaper in the adjoining gallery.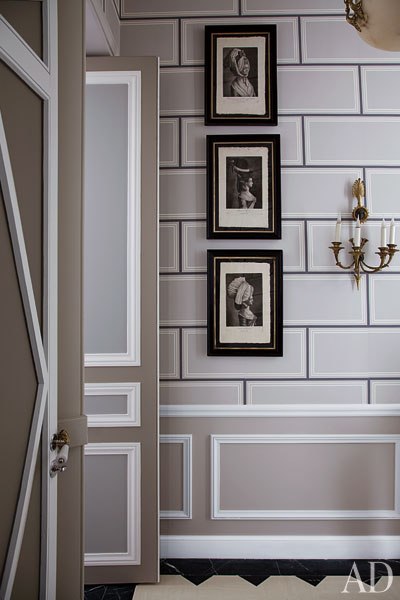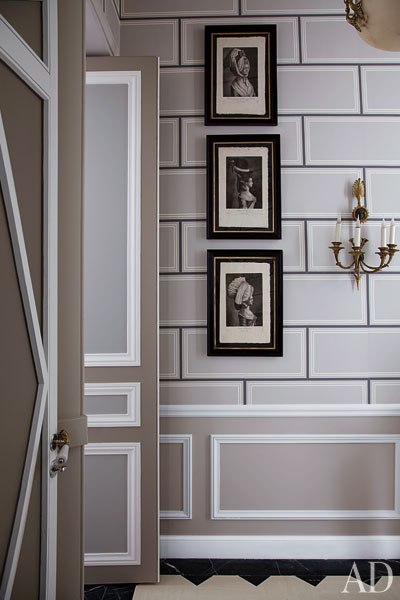 In the living room, an antique Venus de Milo poses on a Régence marble mantel.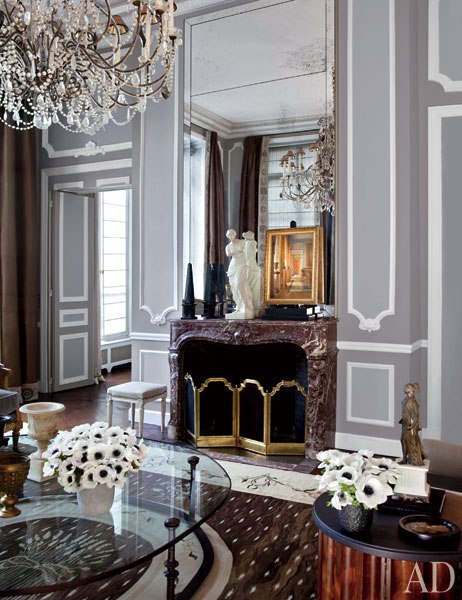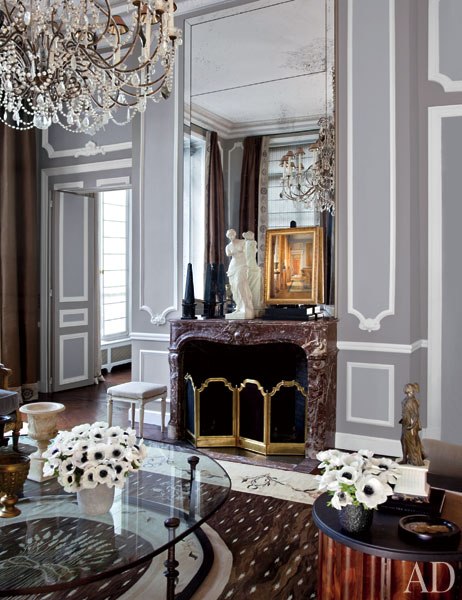 Beneath two antique portraits in the living room stands a 1940s Carlhian armchair upholstered in linen by Romo. Deniot ennobled the space, and the library beyond, with neoclassical-style architectural details.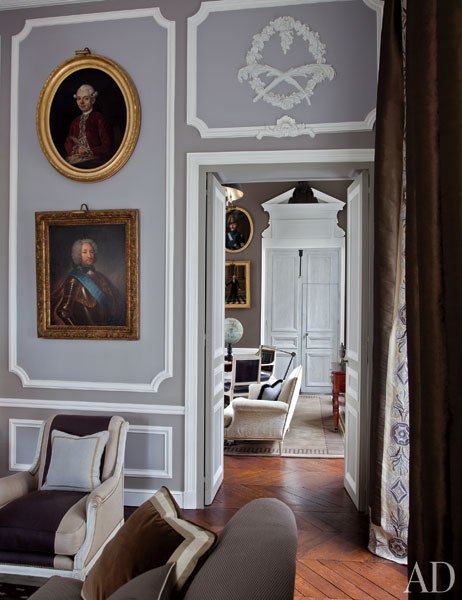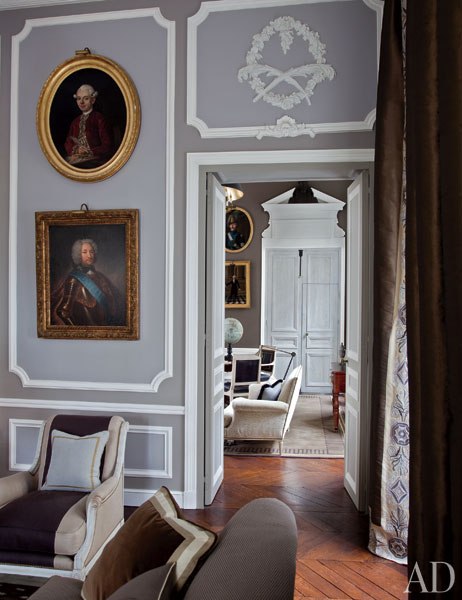 Deniot marbleized the mid-19th-century stone mantel, which is surmounted by a Directoire trumeau; the curtains are of a Jim Thompson silk, and the vintage Carlhian settees are clad in a Pierre Frey velvet.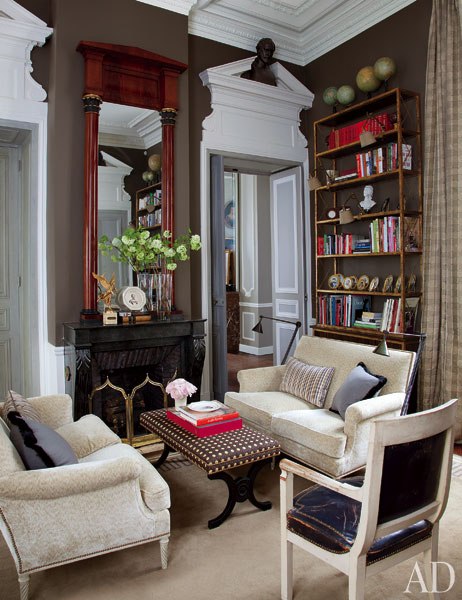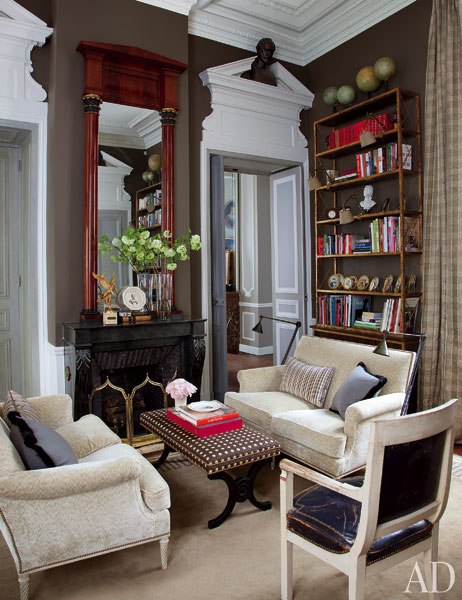 In the library, antique portraits by Joseph Combette (top) and the studio of Joseph Boze overlook a 19th-century French pedestal table; glimpsed through the doorway to the guest suite is an 1840s plaster Diana atop a Louis XVI–style semainier.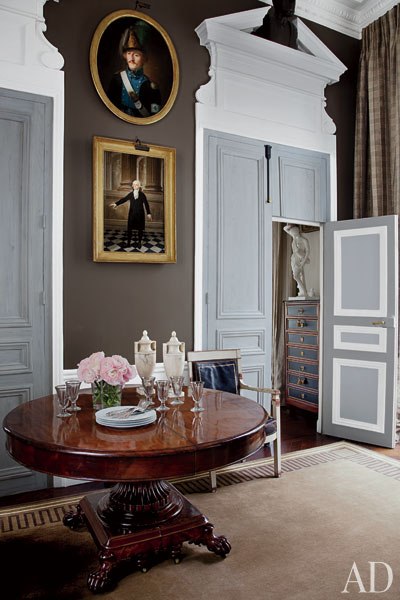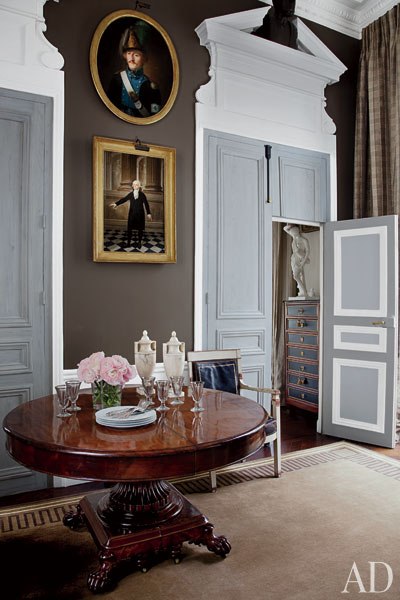 The bed in the master suite is highlighted by an 18th-century corona and a Louis XV bench; the chandelier is 1880s Italian, and 1940s Jansen sconces flank the Louis XVI trumeau.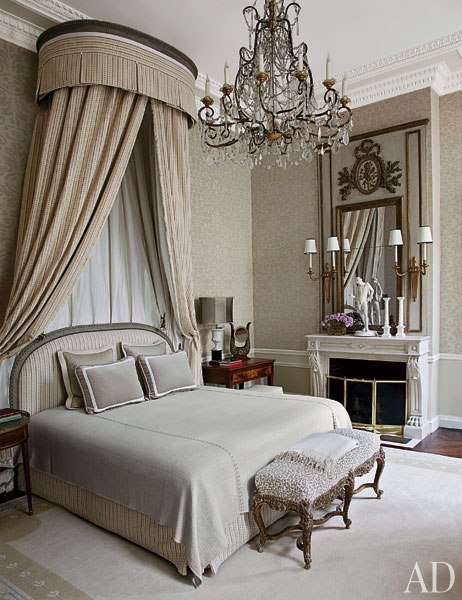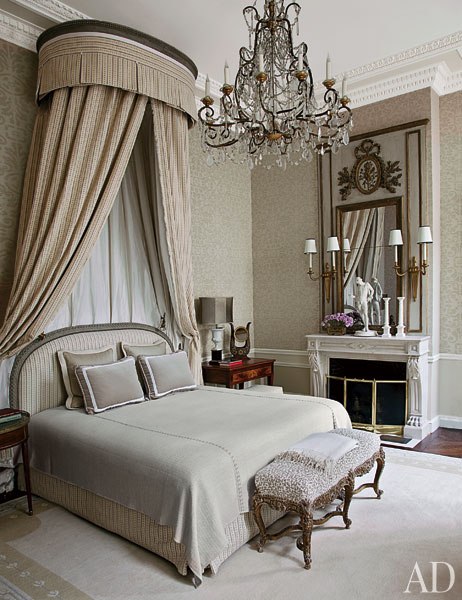 Deniot designed the master bath's tub surround, limestone-and-marble floor, and paneling, which is decorated with framed butterfly specimens from Deyrolle; the lantern is by Vaughan, the curtains are made of a Pierre Frey satin, and the tub fittings are by Volevatch.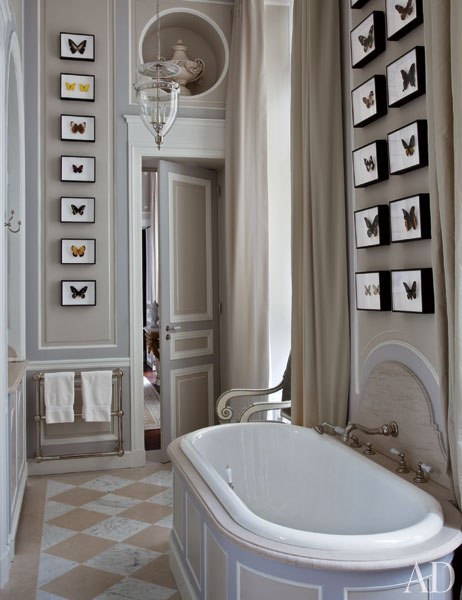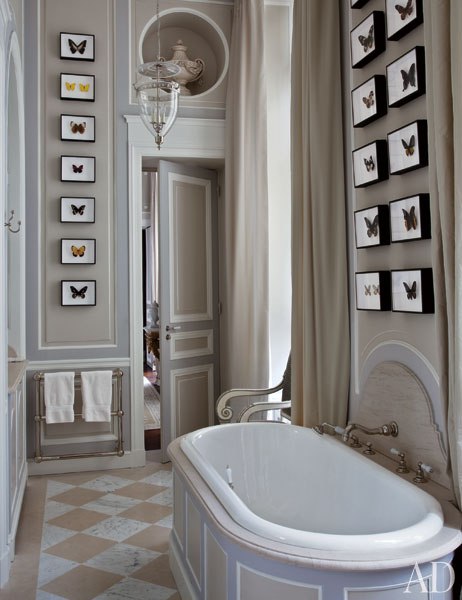 Interior Designer: Jean-Louis Deniot via Architectural Digest
Photo: Derry Moore