The Uncommon Thread – Jean François Lesage's Apartment
The apartment of Jean François Lesage in Chennai India.
The living room contains a 1950's sofa topped with embroidered pillows. A low Indian table is paired with a bronze and slate cocktail table by Niels Schoenfeider. A 1920's rosewood armchair and aluminium art deco side table. A hand embroidered trompe l'oeil crocodile rug and hand embroidered raw silk curtains.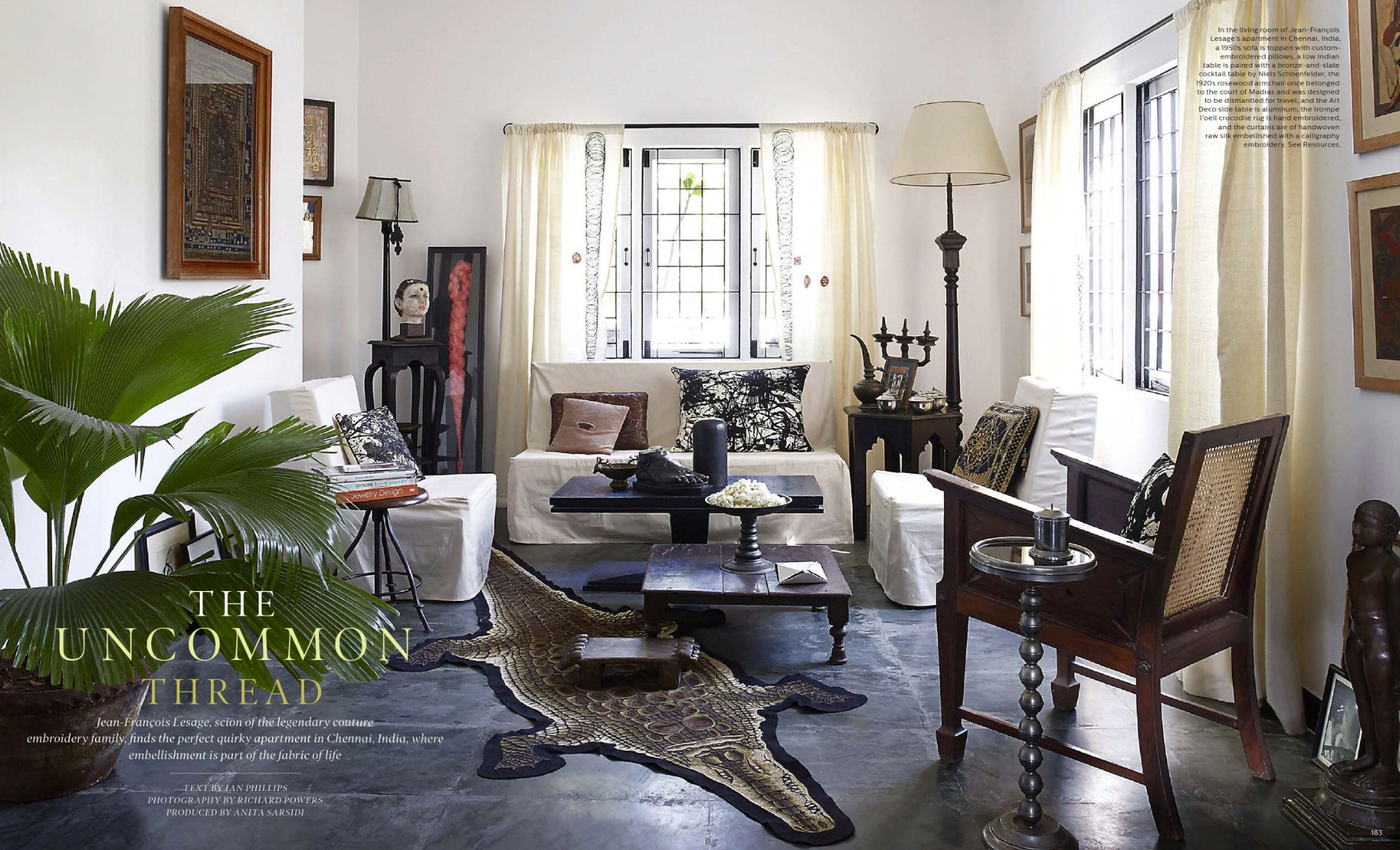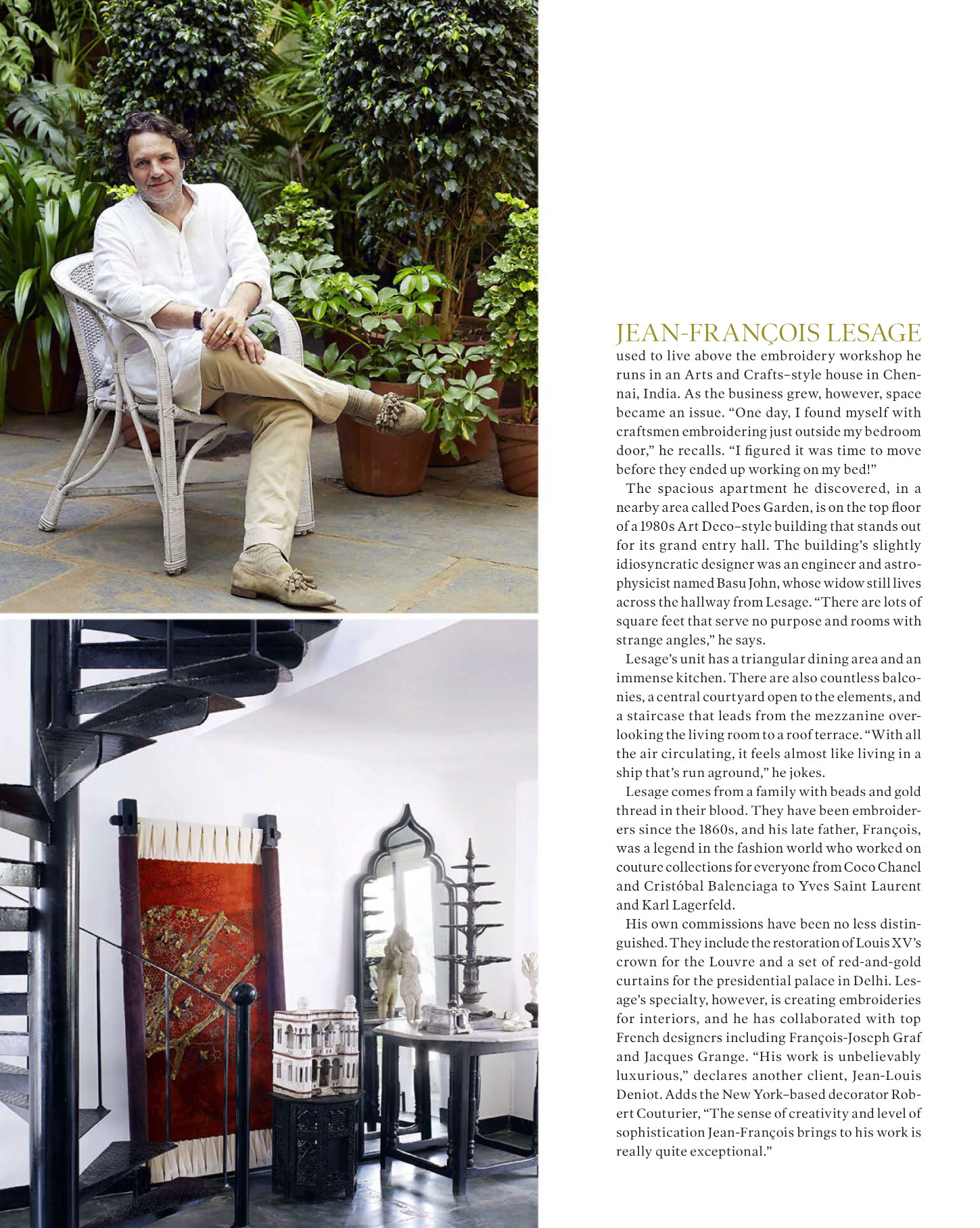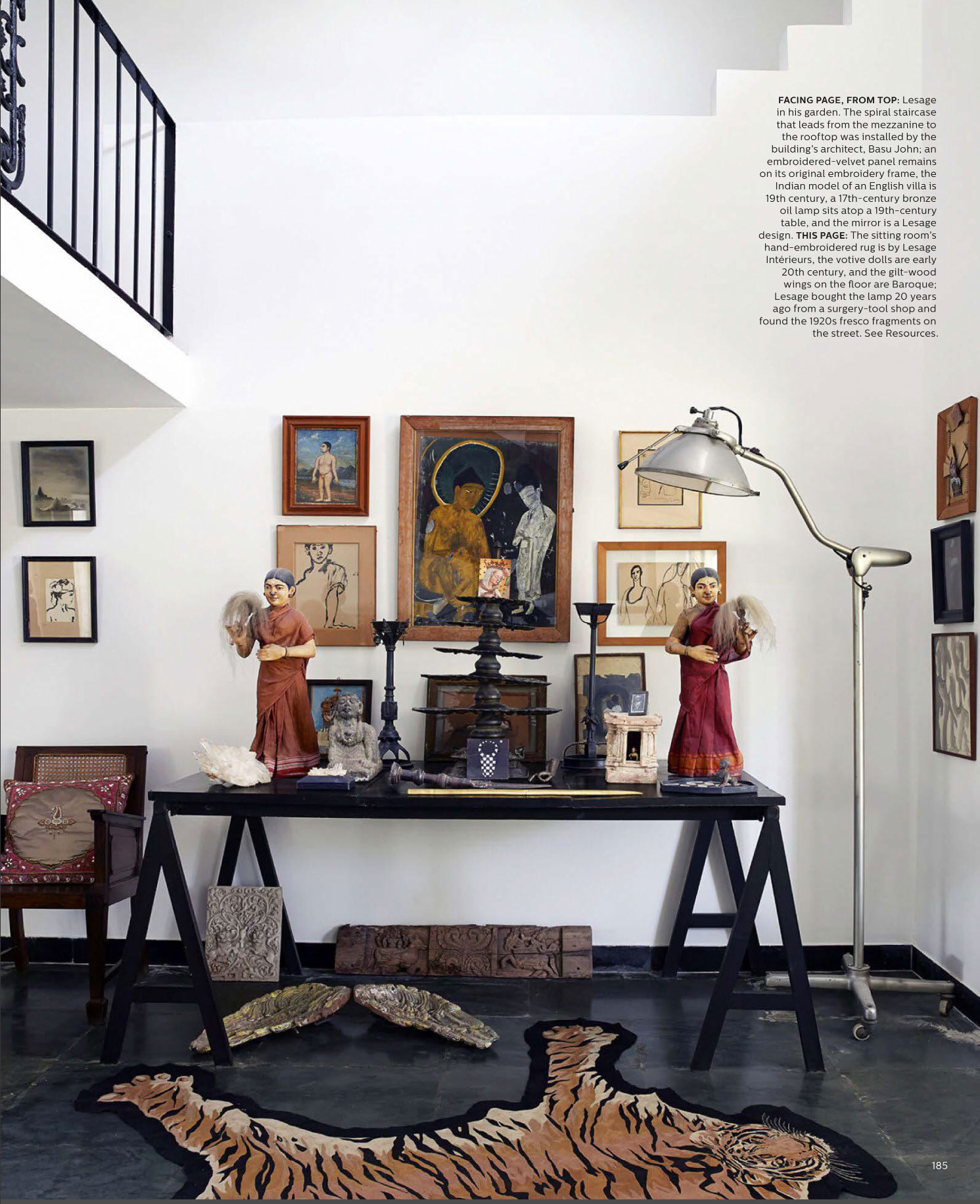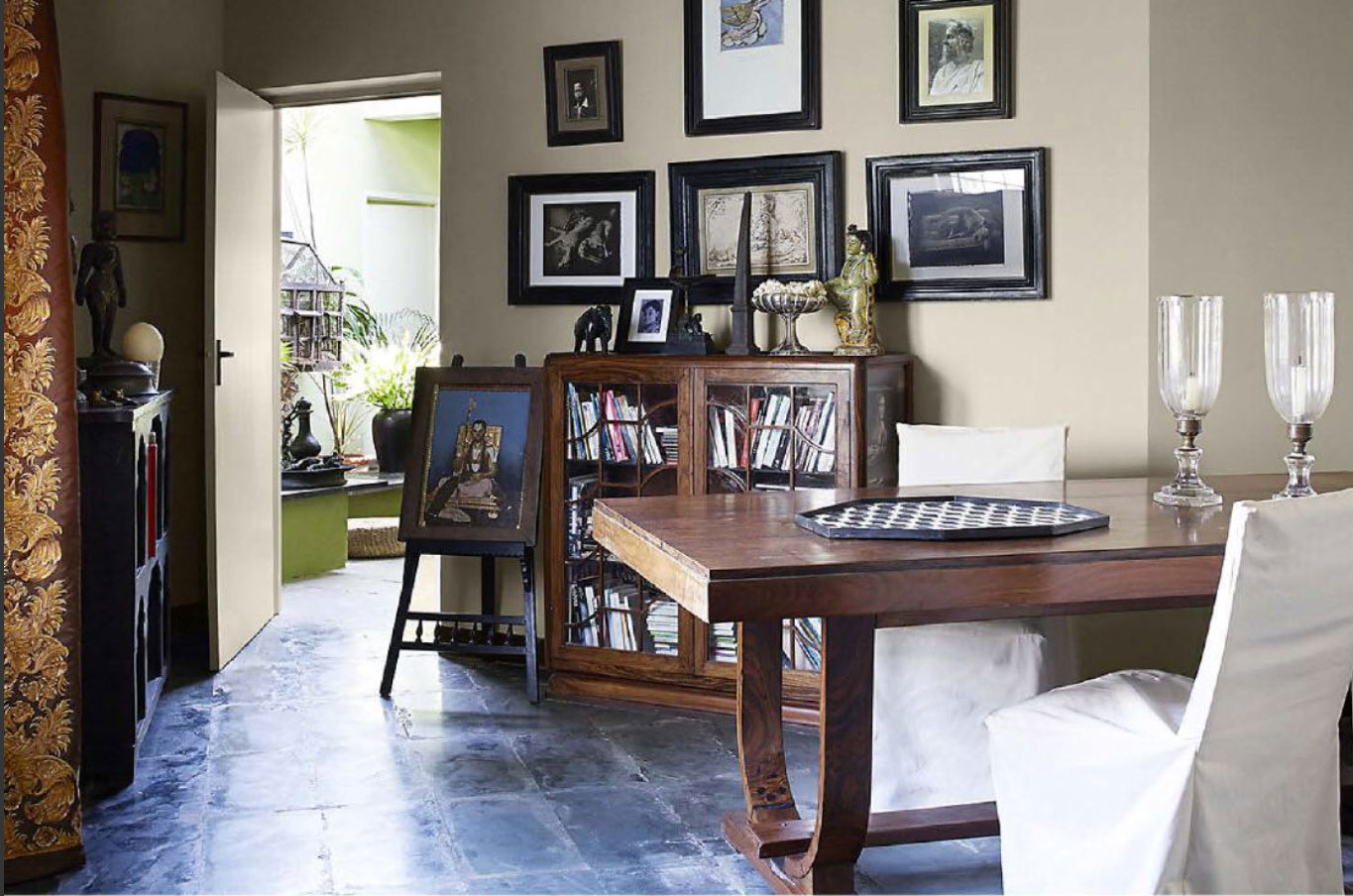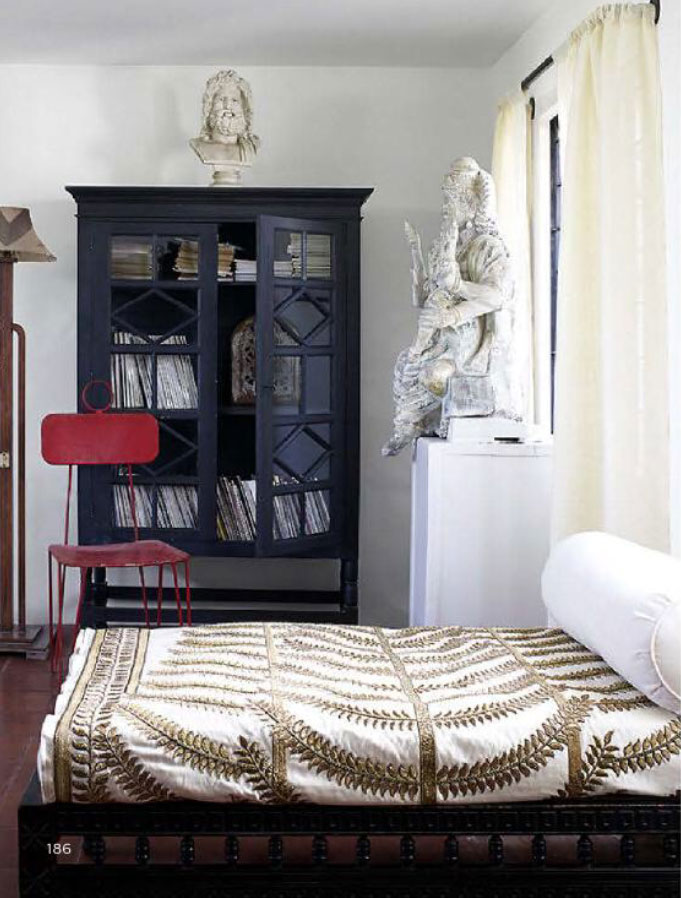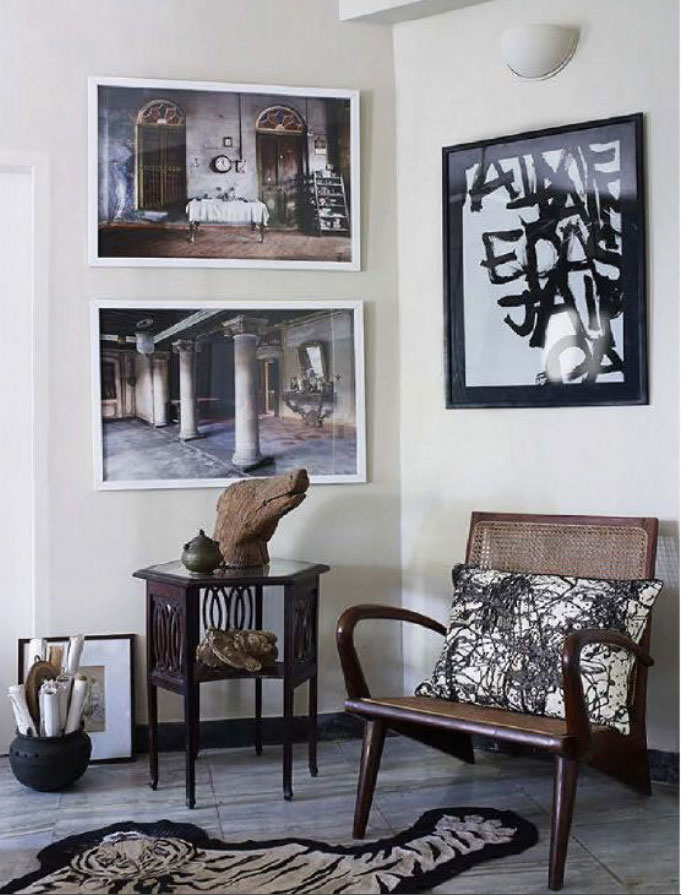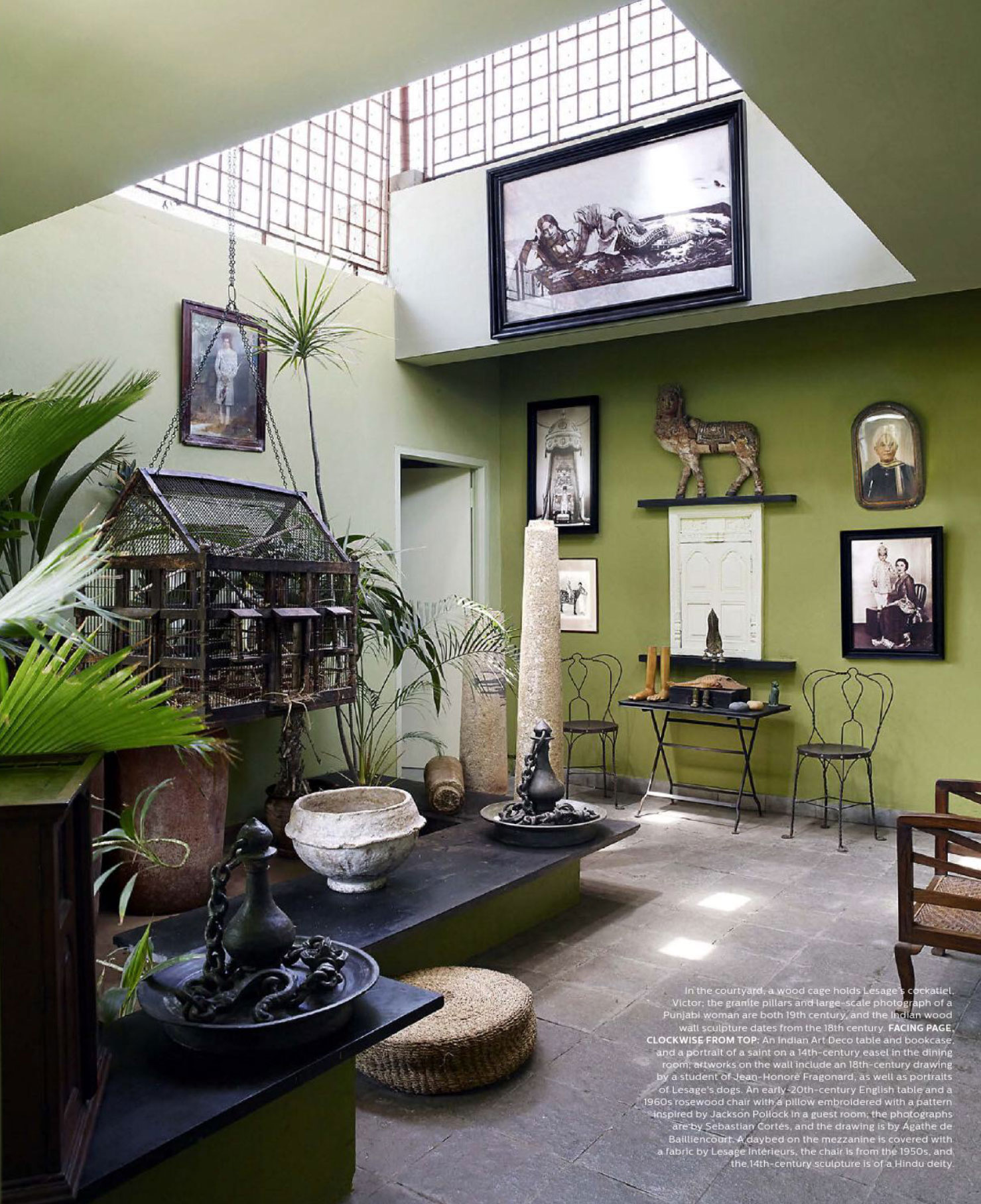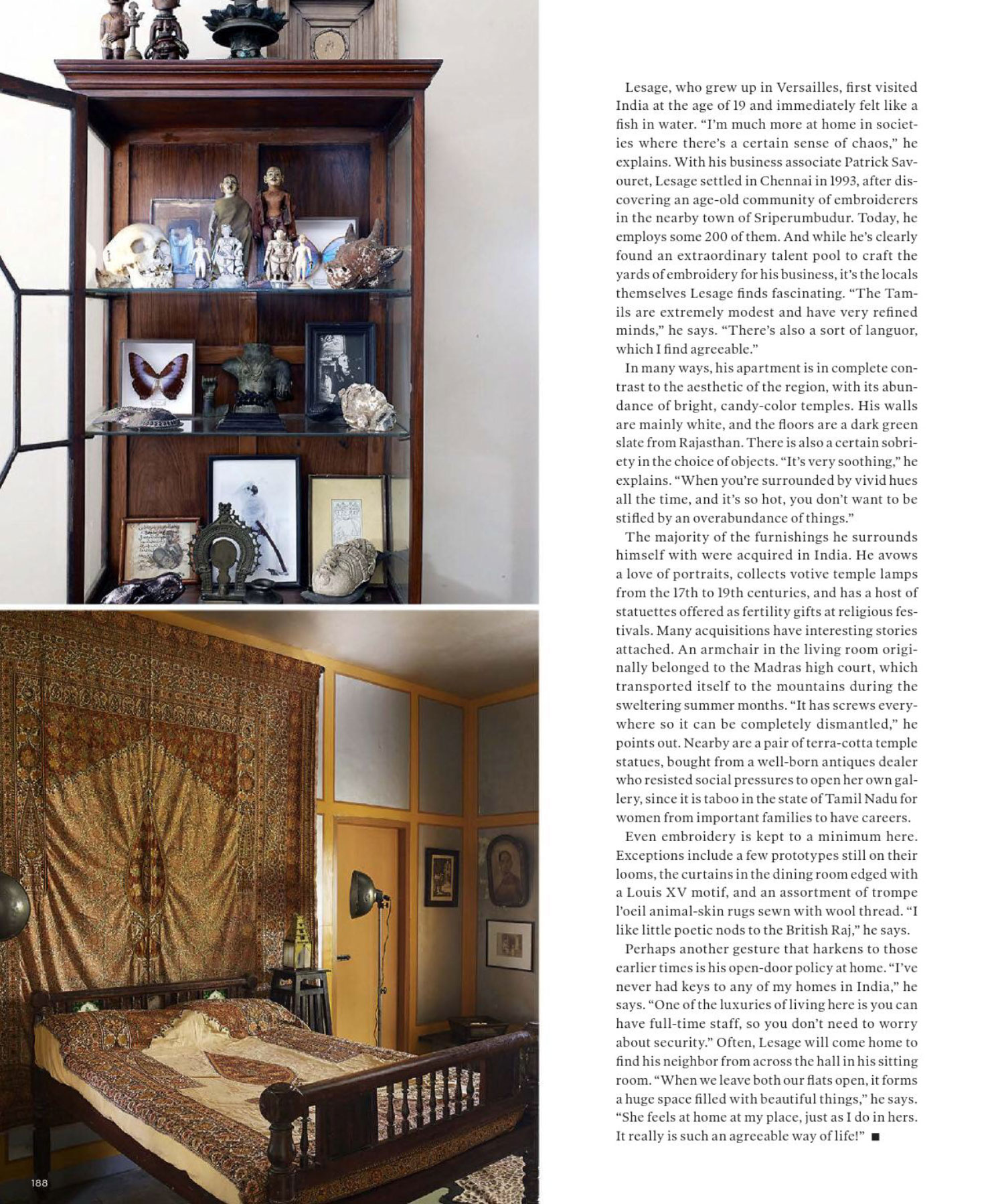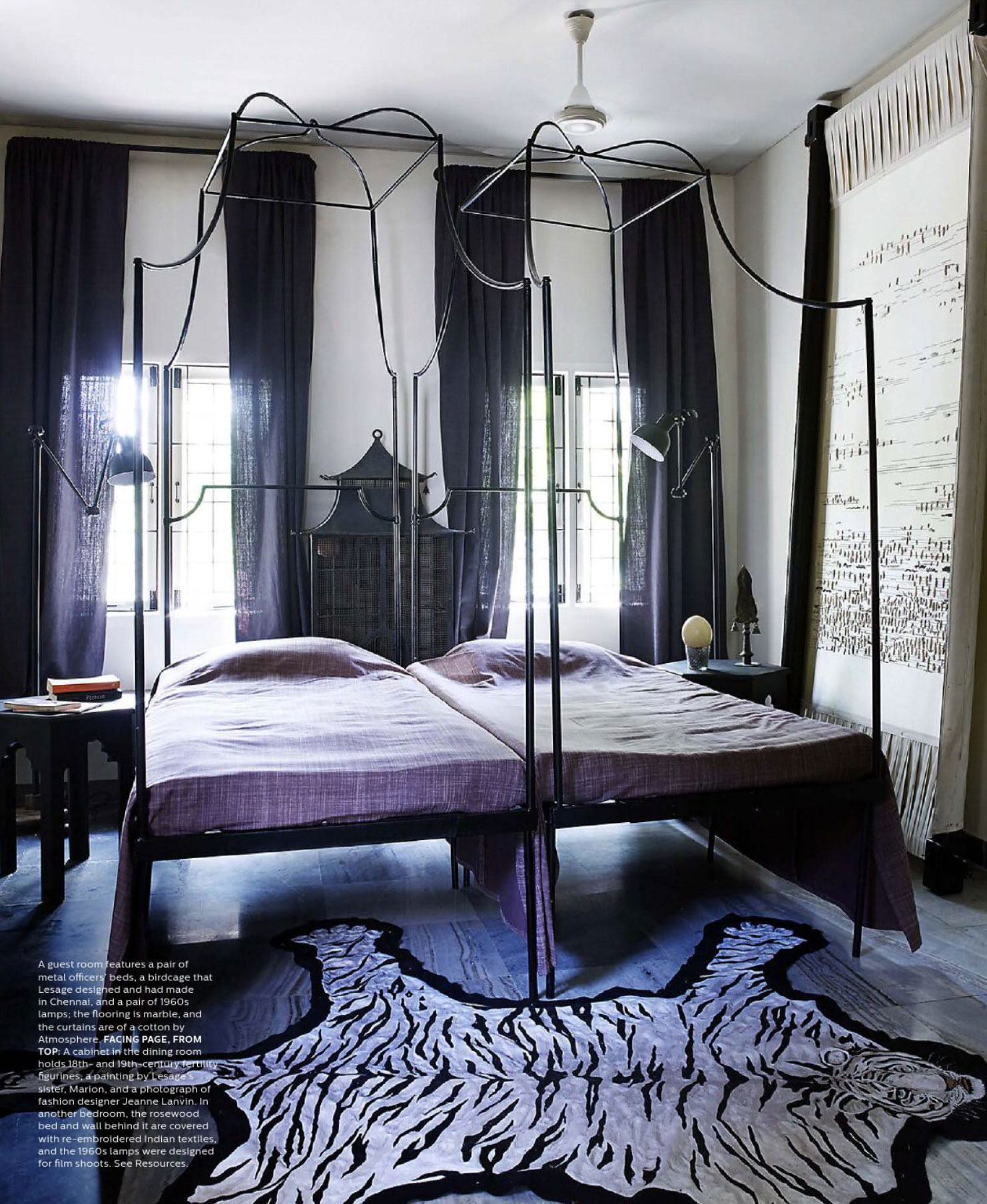 Magazine: Elle Decor October 2014
Photo: Richard Powers