Modern Masculine Styled Apartment
Masculine styled apartment of 54 m2 renovated according to the codes of the seventeenth century hotels and salons.
The entrance to the kitchen serves as a dining area. Between moldings and furniture design, soberly decorated, the space draws the eye to a marble table designer Tom Dixon serving as a dining table or game depending on the height of the adjustable shelf. On it, a bottle blown glass creation Klass Kuiken, Sentou, a decanter and glasses "Pinson" Sentou Edition. On the chair cushion in purple linen, linen Private and wall mirrors, Toni Grilo, the first edition of the young house Hayman.
Laurent-Olivier Gros took inspiration from luxury hotels to give life to the bedroom. "It would have been silly, he summarizes, to believe into the chamber to that spirit seventeenth century, the comfort of today is much more interesting."
So there is no molding or dove painting, but wool and linen. The walls are lined with wooden modules and foam covered with a sheet of dark gray wool Bisson Bruneel. The colors of linen – blue, purple, cream, gray and white – are signed Linen Private.
A room with harmonies in sober colors which blends a signed Nicola L. Galerie Pierre-Alain Challier light sculpture. The headboard is signed Ivano Redaelli.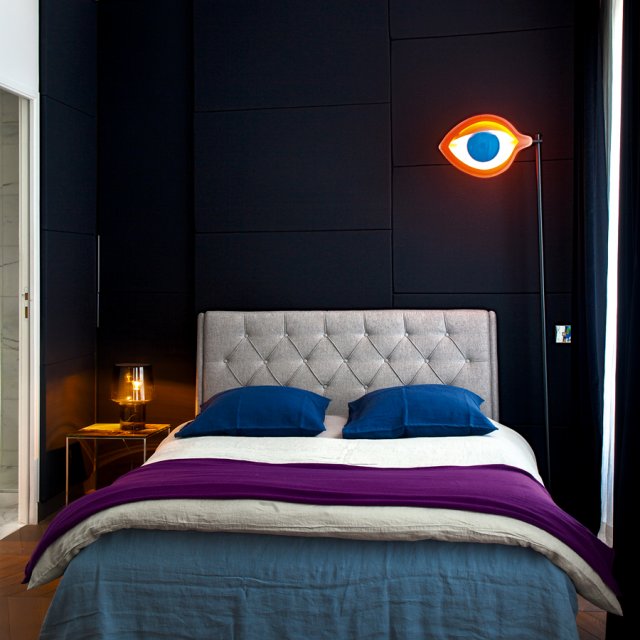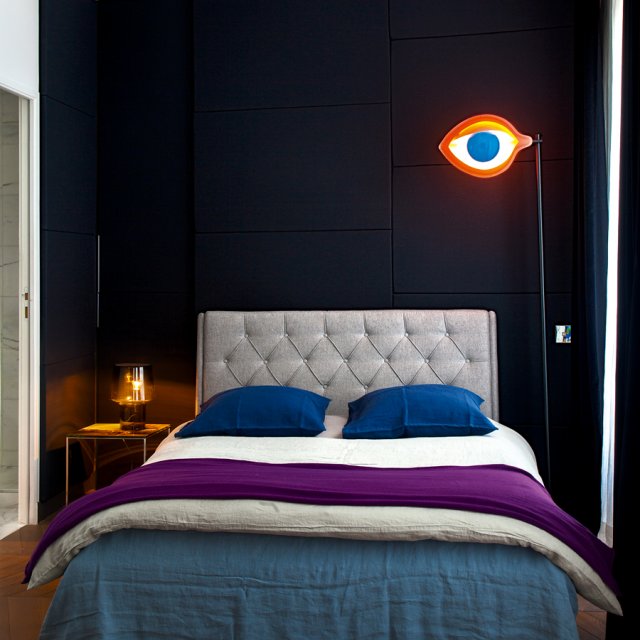 Here, Laurent-Olivier Gros was inspired by the atmosphere of bathrooms large hotels and multiplied the light sources to create a bubble of comfort in this windowless room. The bathroom furniture (IKEA) is complemented with a bowl and a marble Calacatta he designed. In this ultra refined atmosphere, Charlotte Perriand stool signed vintage finds its place.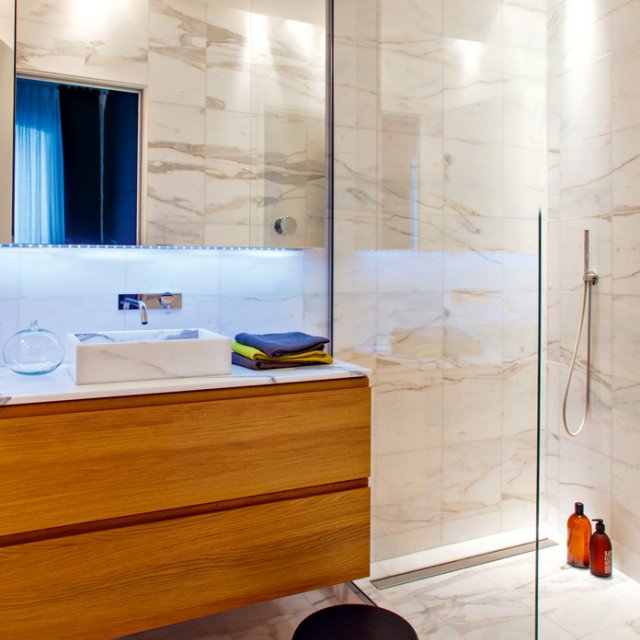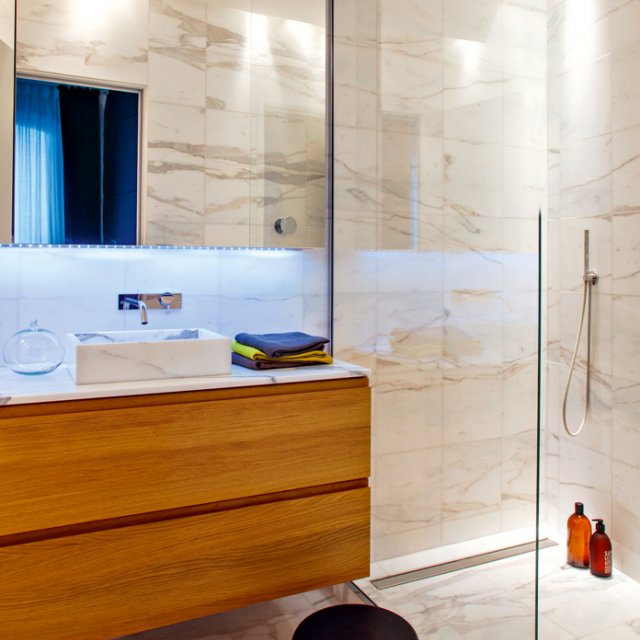 Interior Designer: Laurent-Olivier Gros
via Marie Claire Maison (www.marieclairemaison.com)