Modernist Kitchen Trends in 2023
Modernist Contemporary Contrasts: In 2023, designers are using the juxtaposition of contrasting elements to create visually striking kitchens. This trend combines sleek, glossy surfaces with textured materials, such as rough-hewn stone or distressed wood. The interplay of light and dark tones, as well as the blend of matte and shiny finishes, adds depth and visual interest to the space.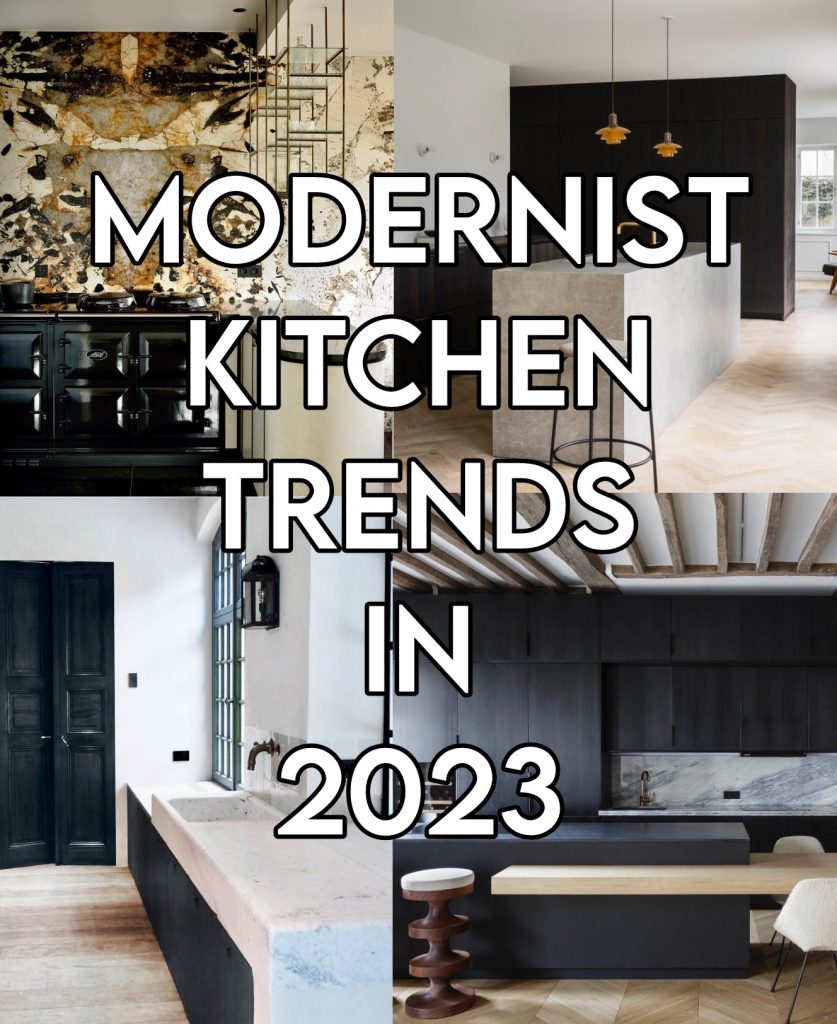 Modernist Kitchens from Beta-Plus Publishing. Modern, contemporary, muted kitchens featuring bespoke natural materials.
"From recently published "Belgian Modern", the kitchen with stunning open book marble walls, fully integrated furniture and semi-transparent glass-work in one of the most beautiful examples of Belgian modernist architecture, Villa Nisot, built by Louis Herman De Koninck. Completely renovated by Brussels based @labscape, study of the work of De Koninck revealed the need for an interior that links the past with a look towards the present and future. Mosaics, marble and wood to cover entire walls, with the personal preferences of the home owner, leading to an interior design that is both an hommage as well as quirky, contemporary and fresh. Marble by @kreglinger_marble, wood by @walnutsgroove and cooker by @agabelgium. Discover this undeniably timeless home and 12 other inspiring Belgian Homes in this new book available via link in profile. Photography by @nicolas_schimp"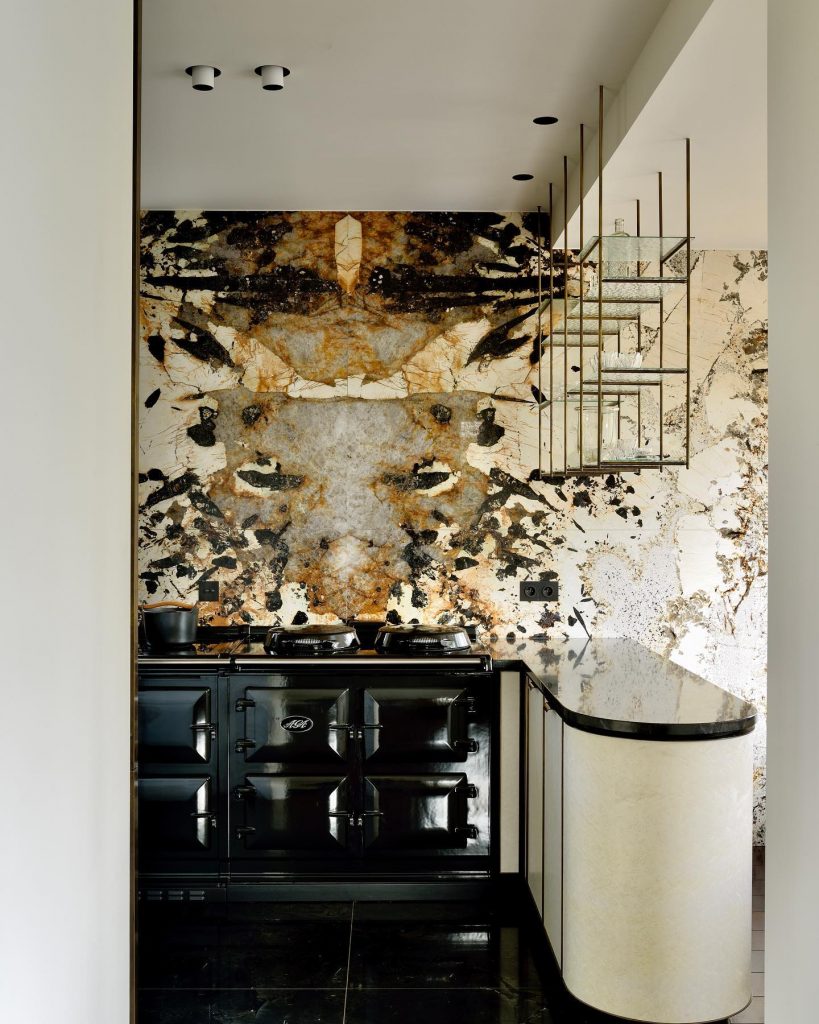 "Contemporary Houses & Apartments", a large kitchen in smoked oak with bronzed brass handles designed by @normarchitects for Danish kitchen manufacturer @reformcph in a recently finished modern home in Copenhagen. The house holds references to its original state, with beautiful high panels, parquet flooring, low, paned windows, and retro Poul Henningsen lamps hanging over a sculptural kitchen island in a light grey ceramic stone.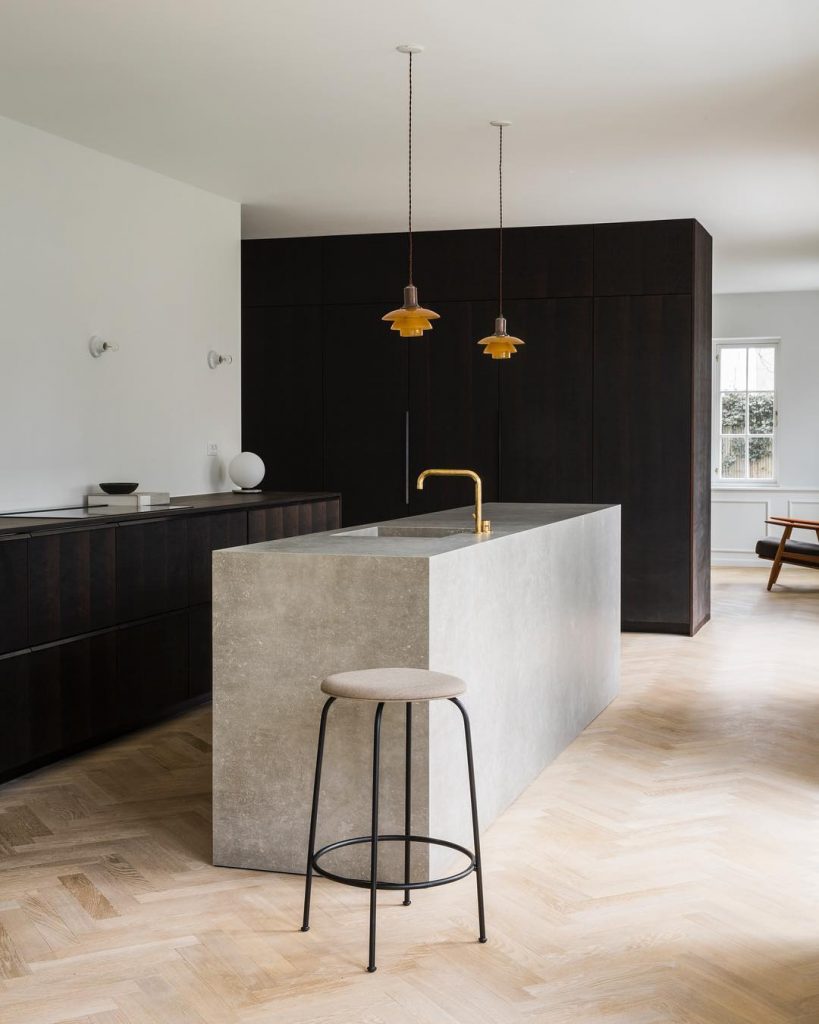 "Cosmopolitan Living", polished concrete floors and heavily textured Arabescato marble was used in this elegant kitchen. Large glass windows offer views of the central patio, bringing a touch of nature inside the brutalist house. Clean lines and an ultra-minimalist palette produce a serene, urban escape, designed by young talented Belgian architect @nicolasschuybroek.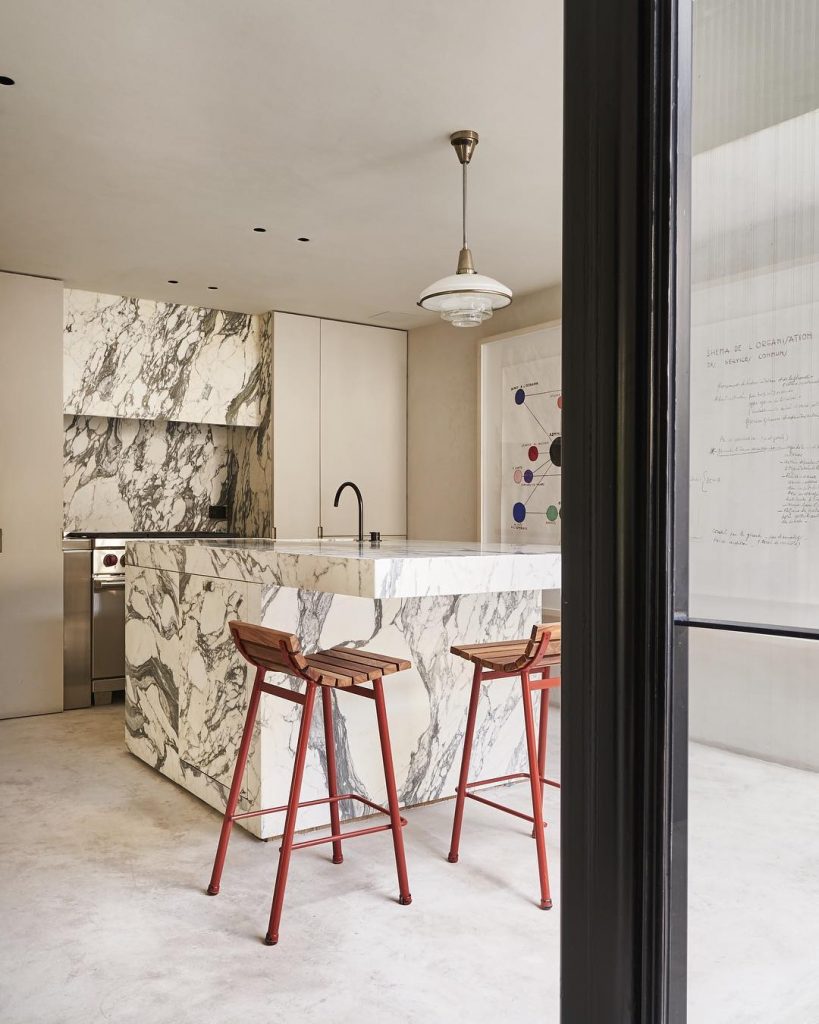 From "Belgian Masters in Timeless Architecture & Interior Design", the kitchen in a completely renovated manor house in the green periphery around Brussels by @annick_grimmelprez. The use of authentic materials and colour shades accentuates a sense of well-being. This luxurious book presents renowned architects and interior designers from Belgium and their works in a timeless style.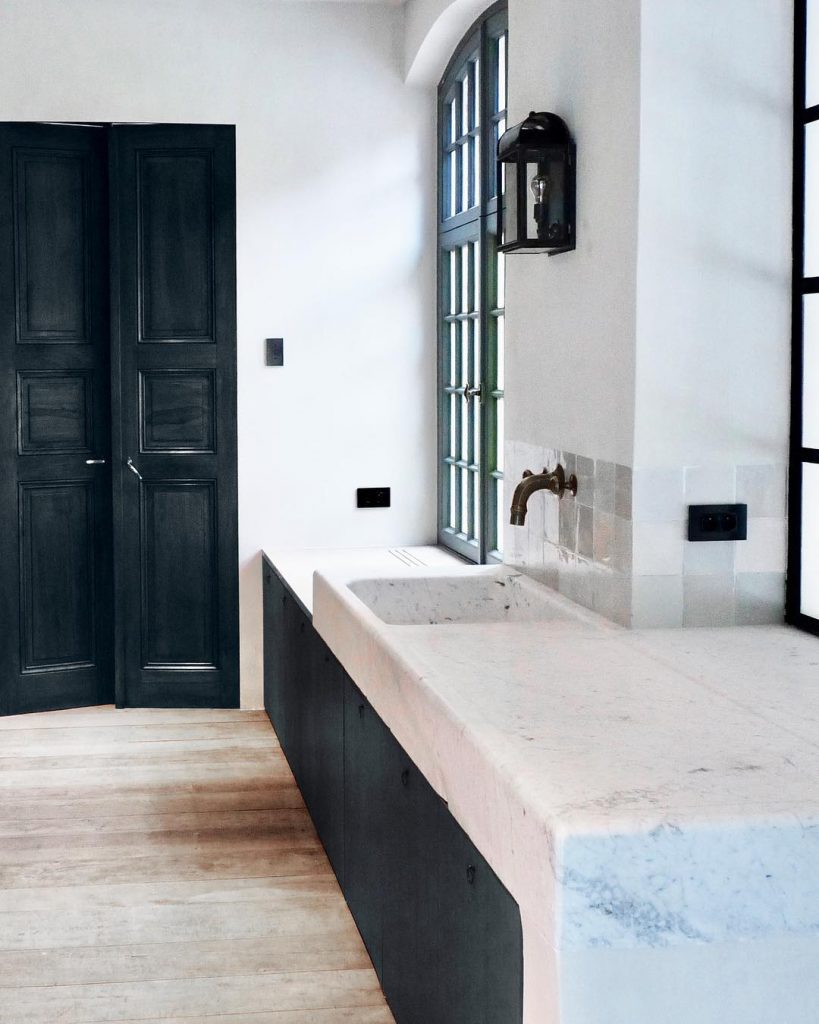 Featured in "Belgian Masters in Timeless Architecture & Interior Design", this custom-designed kitchen in a total renovation of a master house by @hansverstuyftarchitecten done with a signature minimalist touch. Craftsmanship, heritage, subtle luxury with an emphasis on natural materials, earthy colours and a lack of clutter in pattern or print, these are the hallmarks of timeless Belgian design.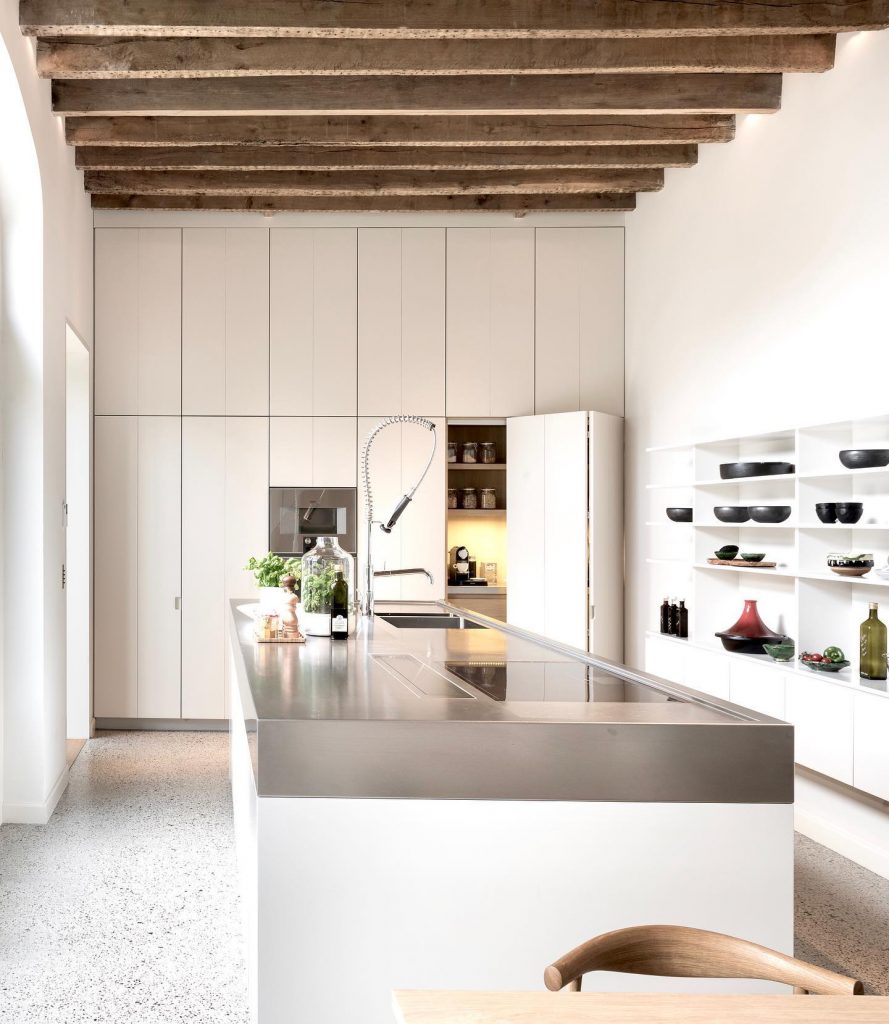 From "Timeless Interiors & Renovations", a consistent calm and luxurious atmosphere in a 19th century terraced townhouse, carefully renovated by @permisdeconstruirebxl, @k2a_architecture and @arnaudmassonbxl. Smooth tadelakt finishing by @odilon_creations.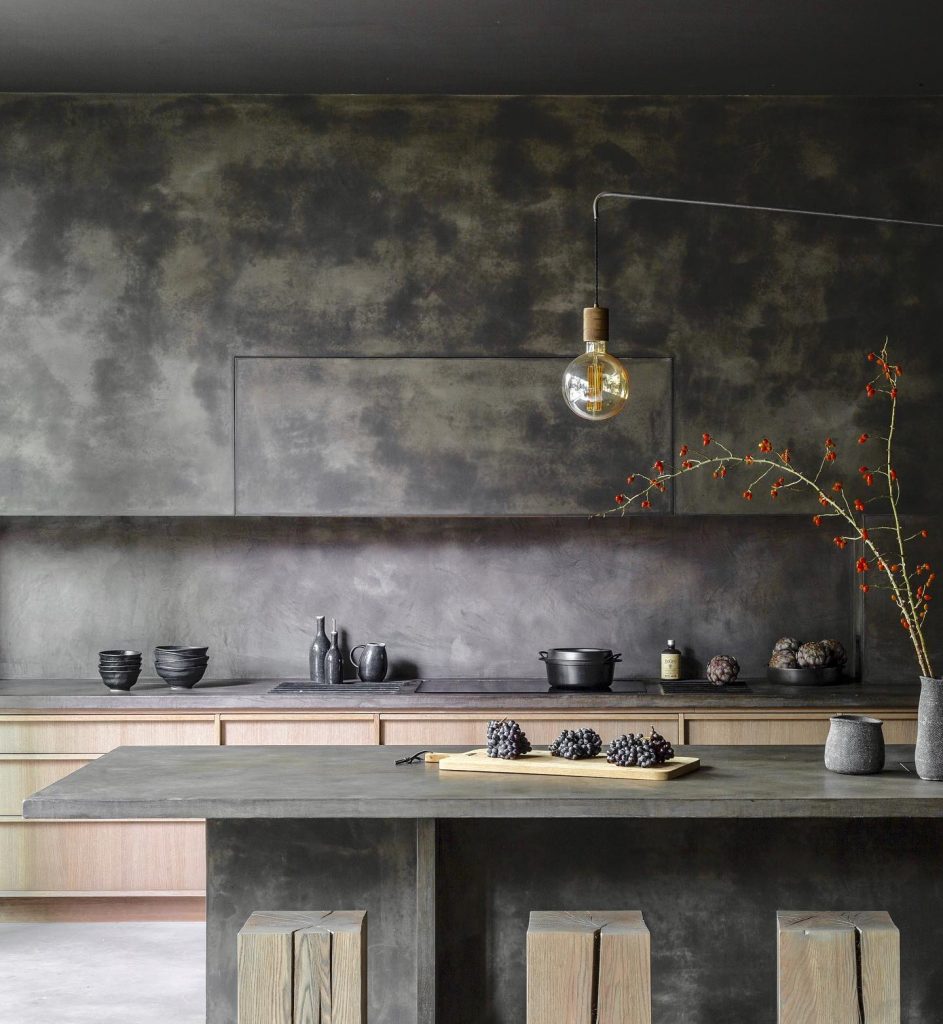 From new title "Artisans in Architecture & Interior Design", this exceptional kitchen in Stockholm by @kitchensbypaul. Paul has combined book-matched Breccia Vagli marble, varnished oak and glass vitrines. Interior design by @asplundklingstedtinterior. This new book shows how interior designers and architects stage a space with an eye for something special: using traditional processes and modern materials and technology, they create furniture, accessories, and fixtures that redefine the standard with a nod to the past. "Artisans in Architecture & Interior Design" proves that the world of artisanship is more exciting today than ever.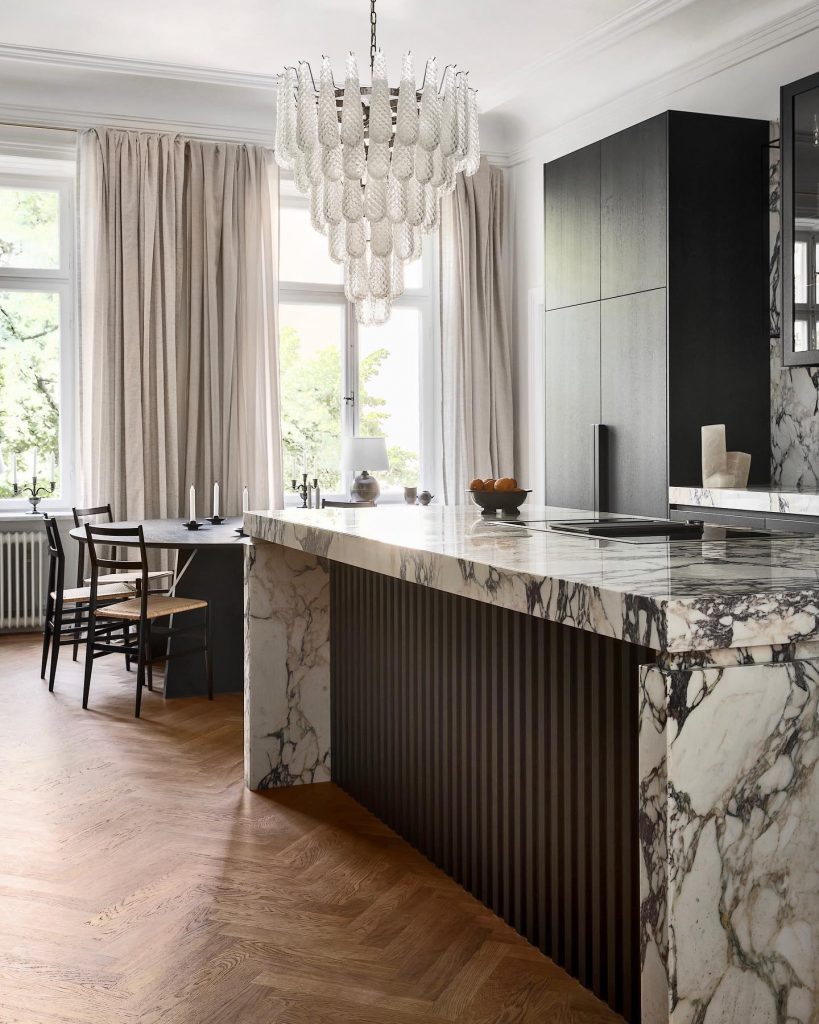 From "Urban Mansions & Apartments", reclaimed wooden beams, wood textures matched with a clean grey veined marble worktop and backsplash in this beautiful Paris apartment designed by @studio.arthurcasas and @wer_studio. The biggest challenge was to connect the spaces, and at the same time work with the limitations of the original structure of the apartment while preserving some of its elements.