Patterns and Solids in Blue
"I like to put the pattern on the floor and solids on the furniture," Phoebe Howard says. Gorgeous blue patterns on the floor. The sofa is a solid blue velvet with tufted lower cushion! Loving the bookshelf with it's great color coded arrangement of books and personal ornaments.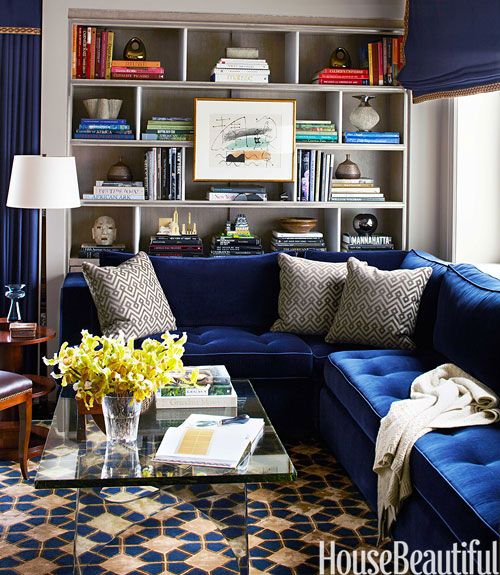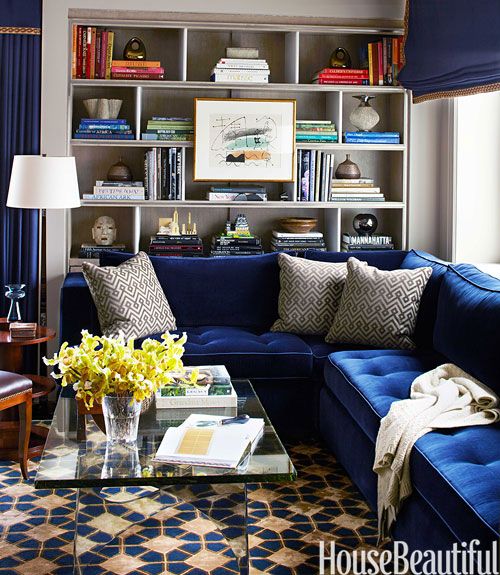 Image via House Beautiful.