Pink and Blue Pastel Shabby Chic
Shabby chic, vintage inspired living room. Love how the walls are painted in a light pastel blue and the back of the kitchen cabinet is painted in a darker shade of the same blue, creates a wonderful visual effect.
Plenty of floral patterns and fresh flowers, gorgeous light pink sofa, a wonderful feminine space.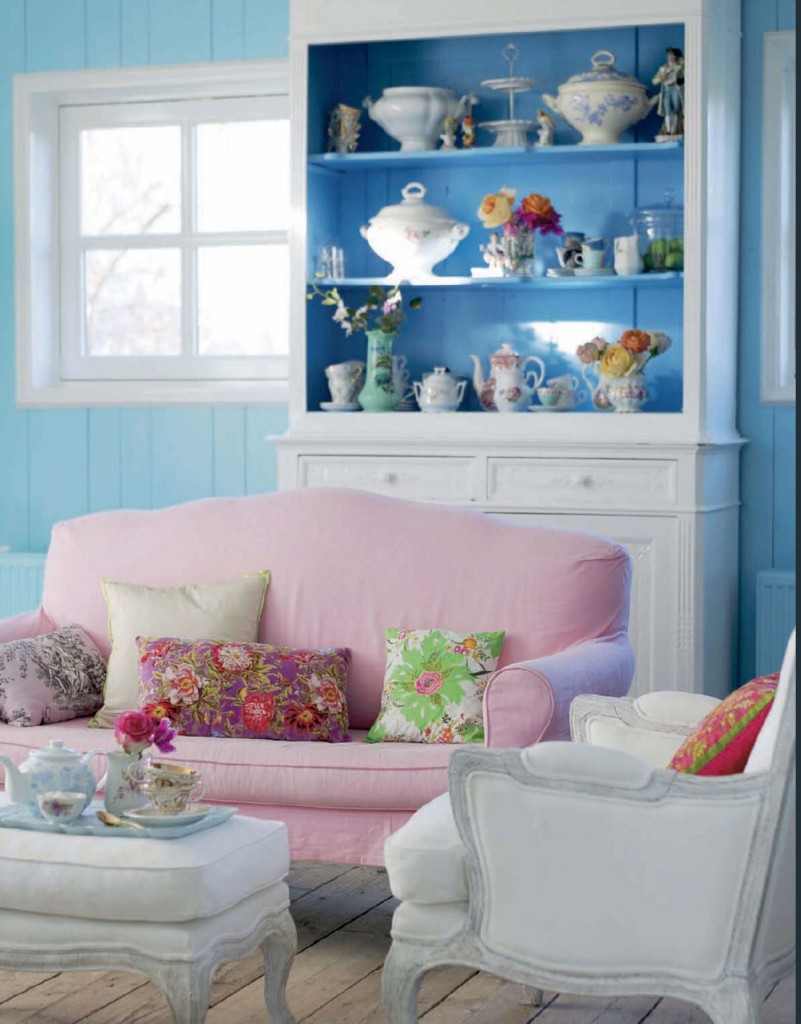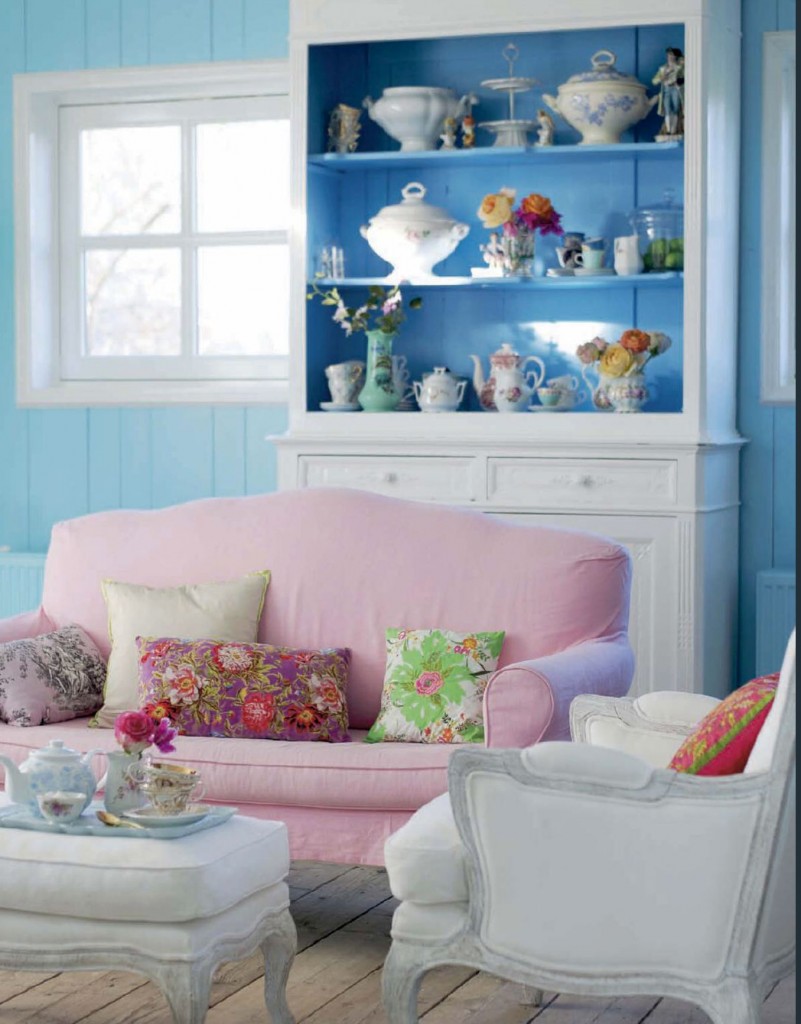 Image from Romantic Style by Selina Lake