Pink House Landscape Architecture
Pink House Landscape Architecture design from SMI Landscape Architecture.
This house may as well be out of a fairytale book! the pink painted exterior gives a warm and welcoming feeling to this cottage style home.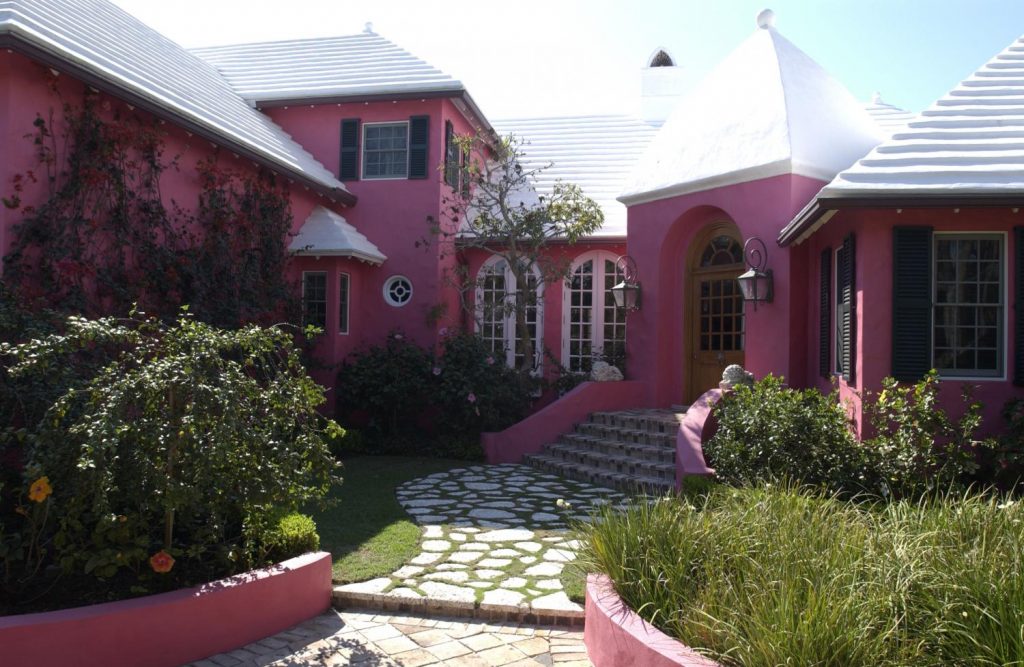 A secret door, where could this lead? white door, pink painted wall and jungle plants, a unique combination that you think shouldn't work, yet it does.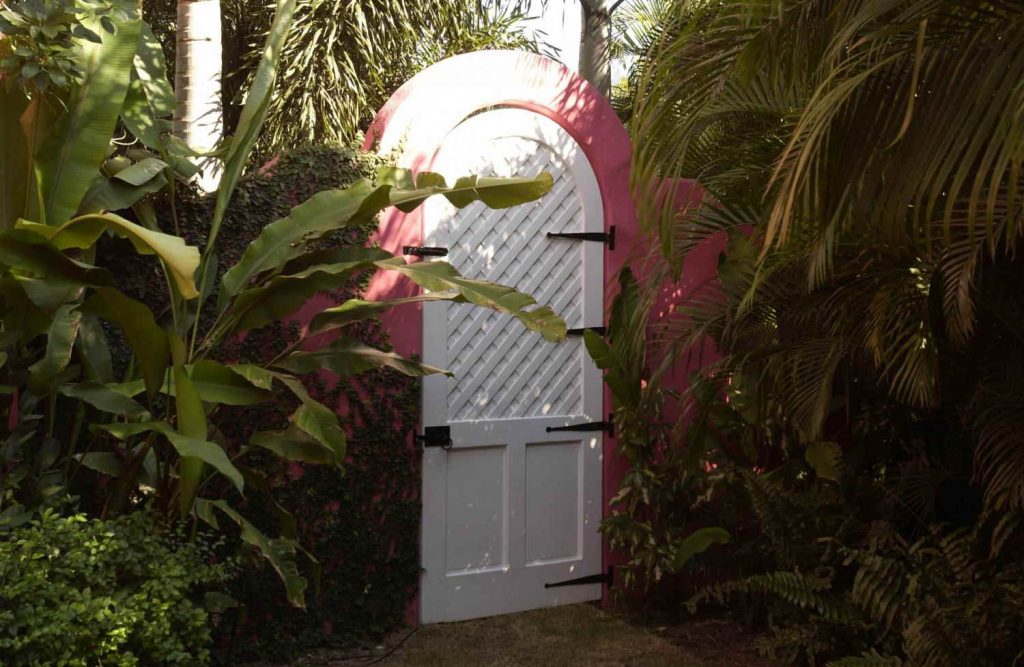 By the poolhouse. Broken coral stone with sod joints to compliment this beautiful Bermuda pink house.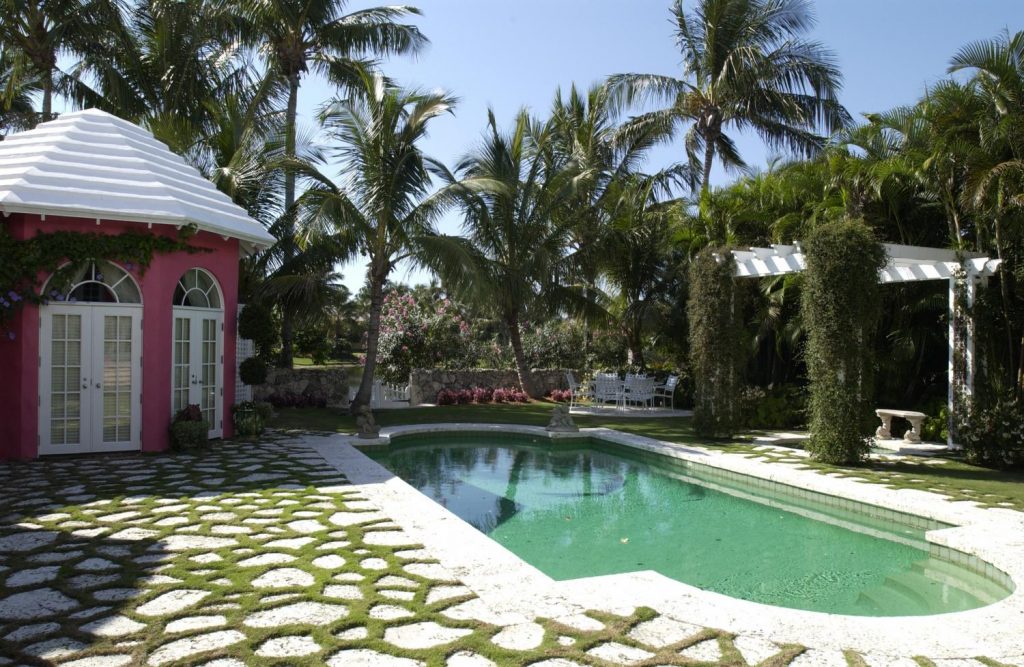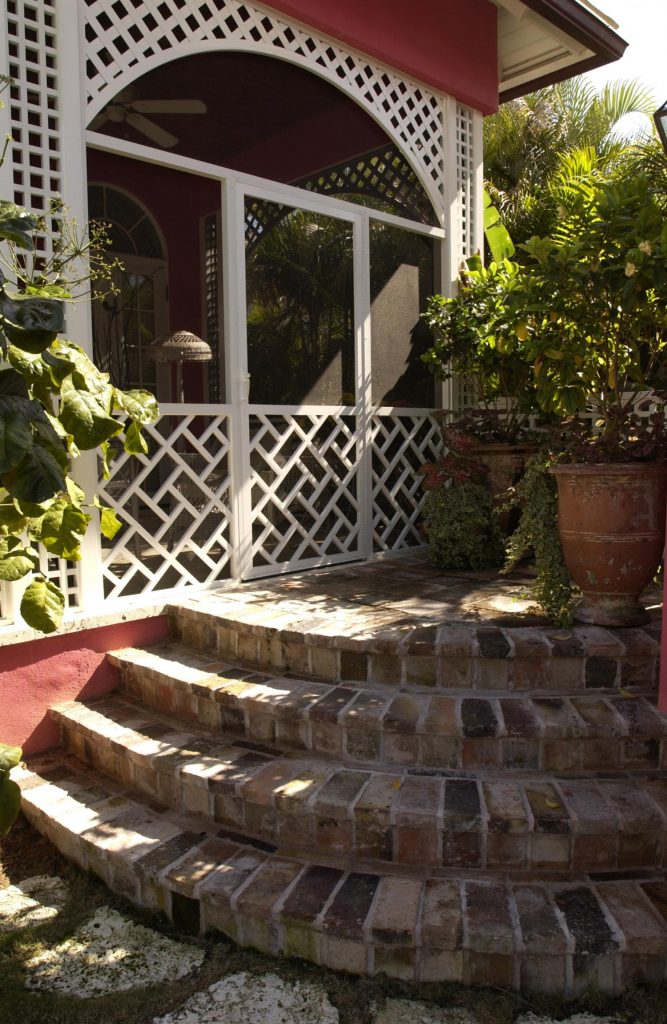 White pergola over a small round fountain.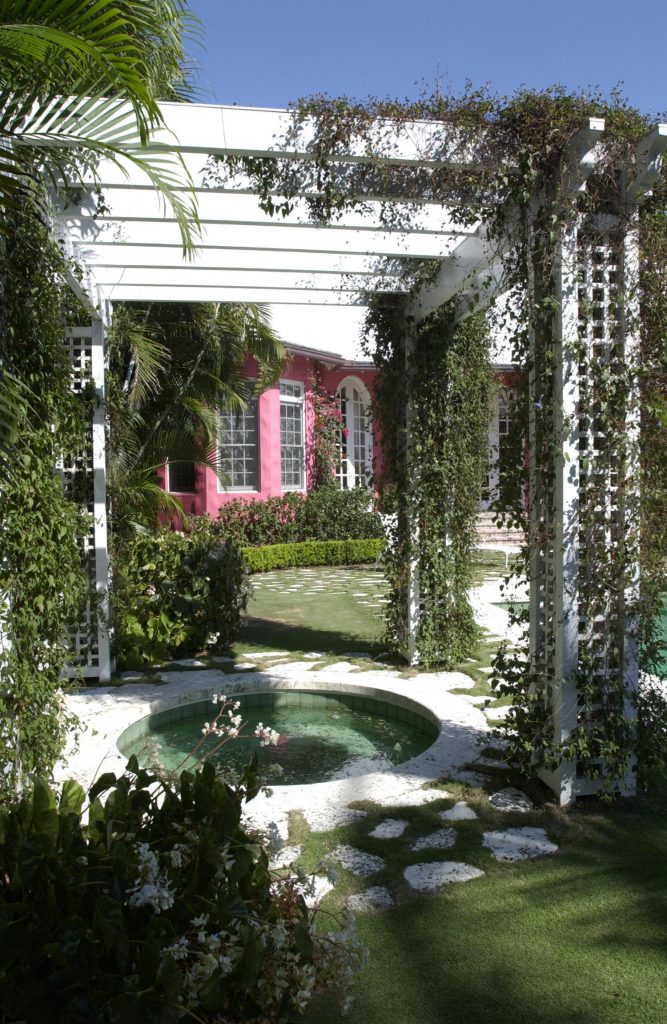 A magical garden wall.