Red and Leopard Print Interior Design Idea
Red and Leopard Print Interior Design Idea. So Glamourous.
Upholstered with an eight-way, spring-tied seat, the marvellous Montague takes its top crown from a Louis XIV dining chair and leopard tail manchettes typically seen in Napoleonic furniture. Samantha has added a more contemporary touch in the generous scale of its back, gently raked for sink in comfort 🐆🐆. Sources: @samanthatodhunterdesign @thewarboroughcollection.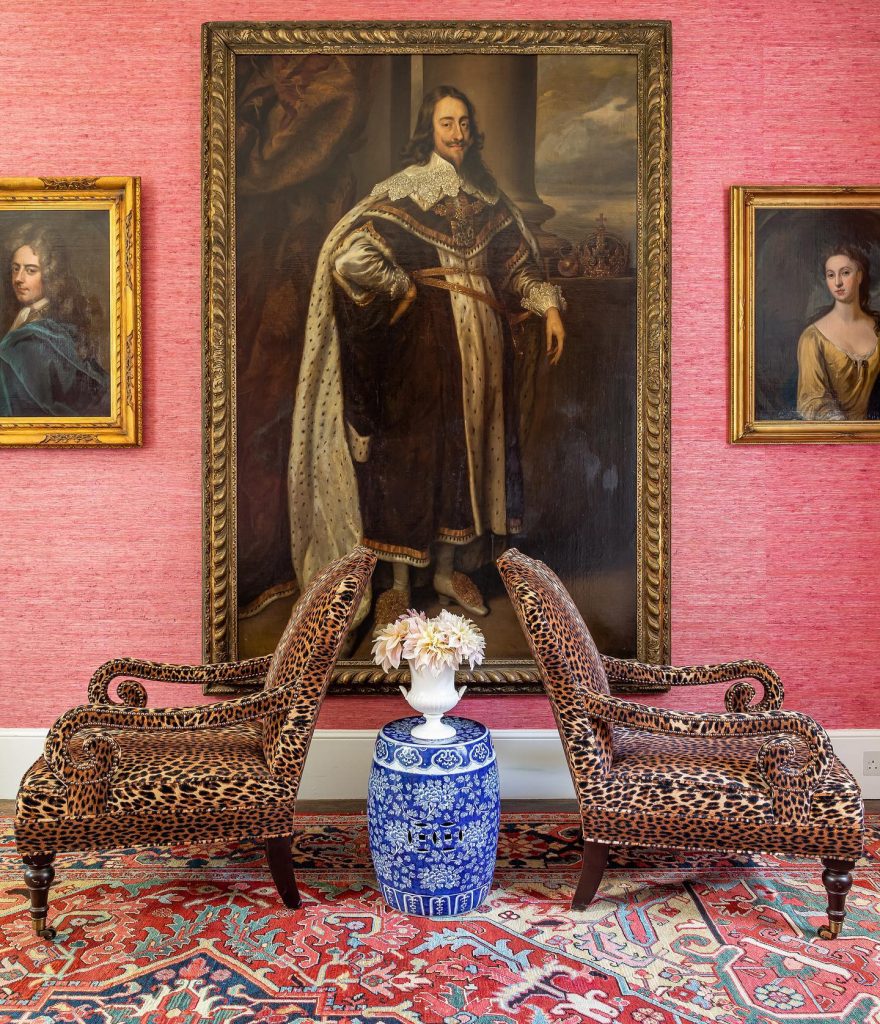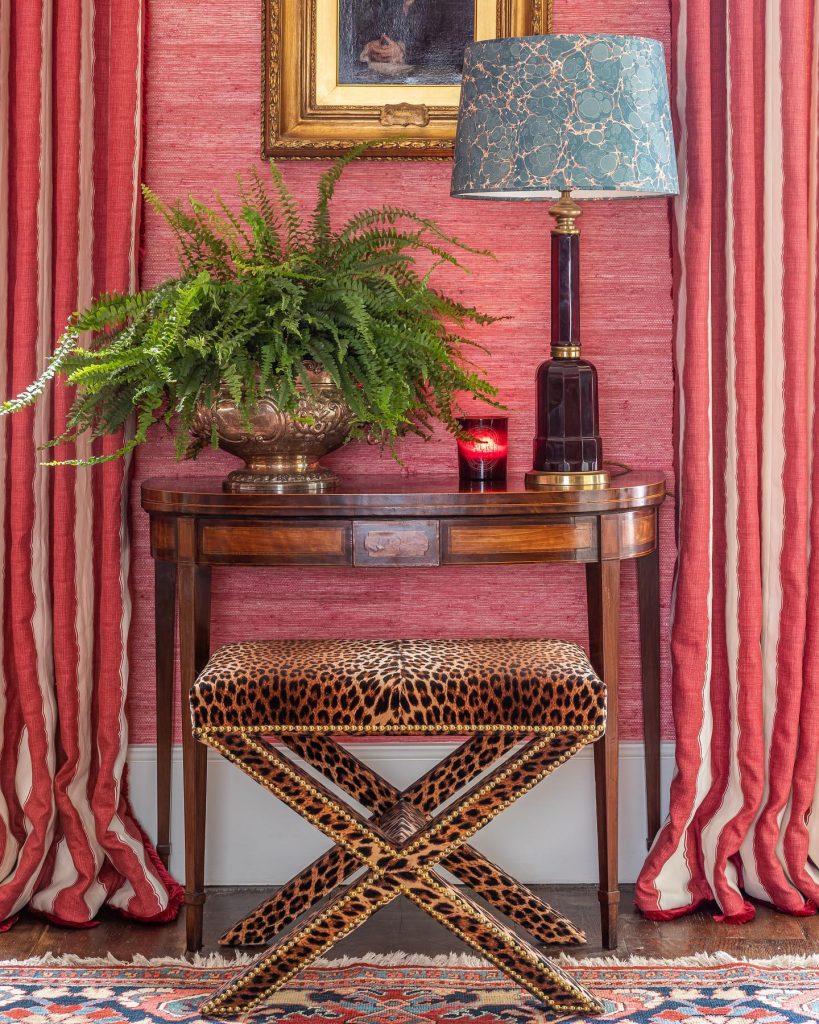 Red interior design idea for the foyer, antique sidetable, walls with a large white painted skirtings and a textured red wallpaper, red and white pinstripe curtains and a red persian rug on wooden floors. A traditional look given a touch of glamour with seating upholstered with a cheetah/leopard print seating.