Secret Garden with a Blue Wall
Secret Garden with a Blue Wall.  
A series of garden elements that activate the natural surroundings of this Houston home. Gorgeous landscaping by Curtis & Windham Architects.
An informal path flanked by bushes, trees and hedges leads you into this amazing secret walled up garden. A strong medieval styled door is the main feature here, it is juxtaposed by the light blue color that it is painted in which brings in a softer element and reminds us of the sun filled light blue skies.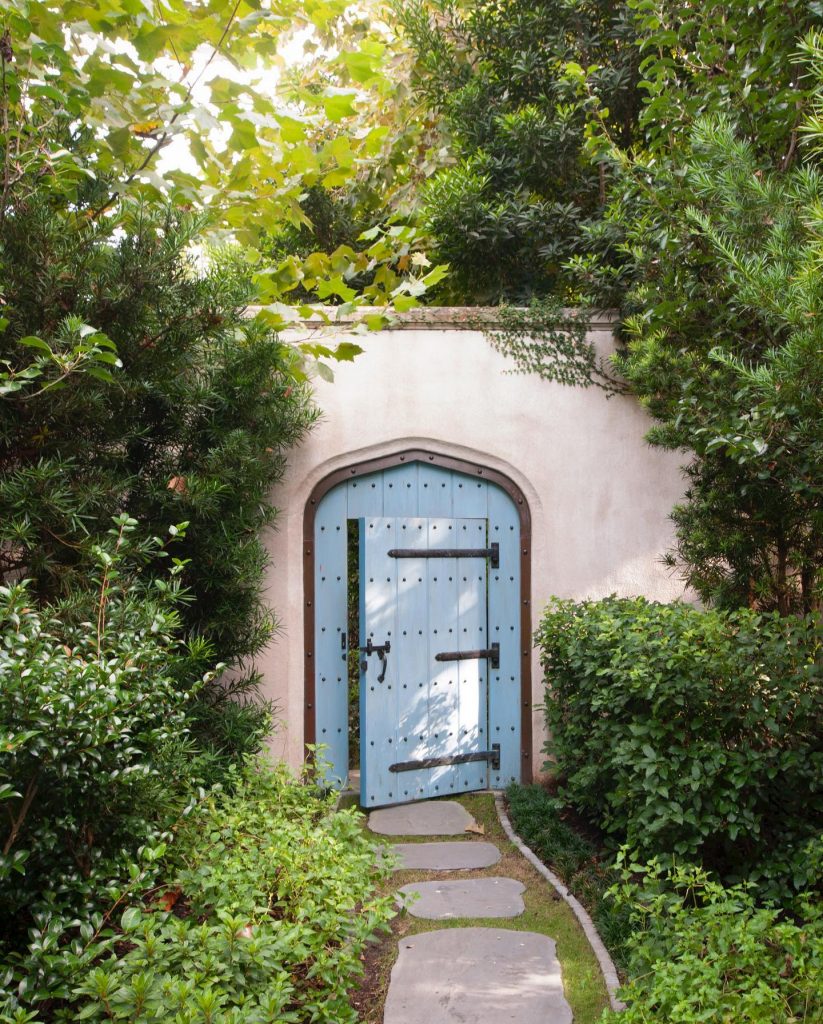 The informal stone path with irregular stone pavers guide you around the private plant filled gardens of this enchanting storybook styles home.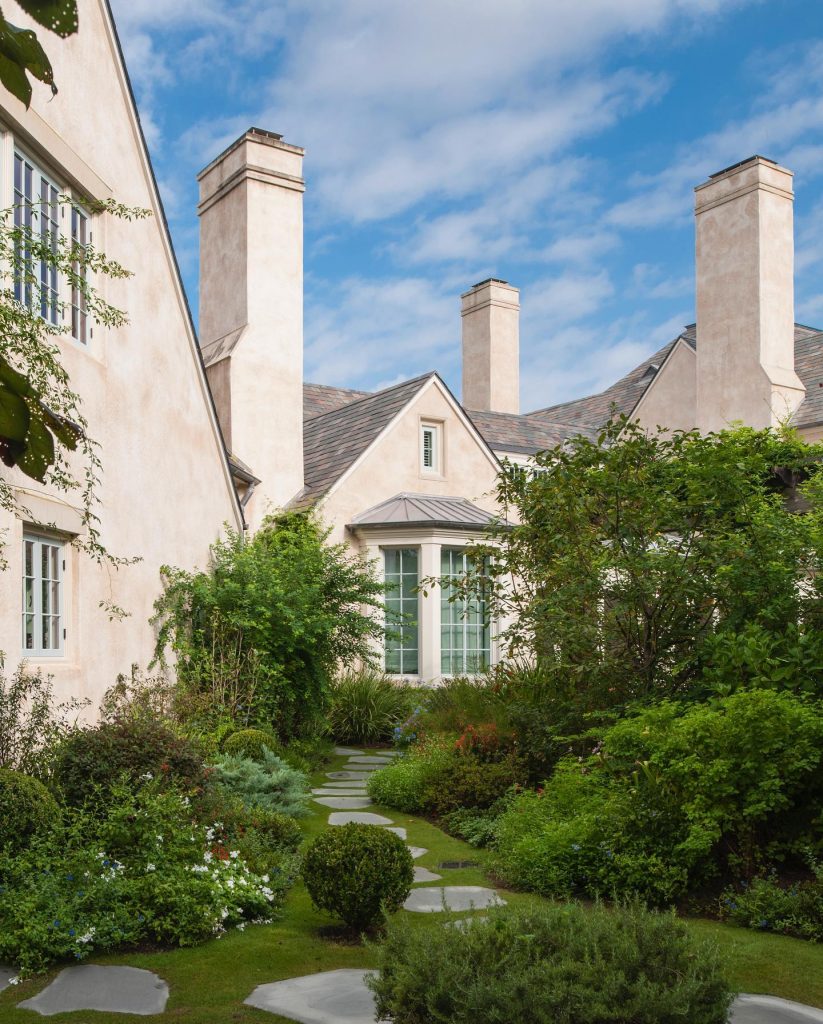 Beyond the blue door we enter a structured part of the garden with a carefully placed arches growing vines. Symmetry rules here.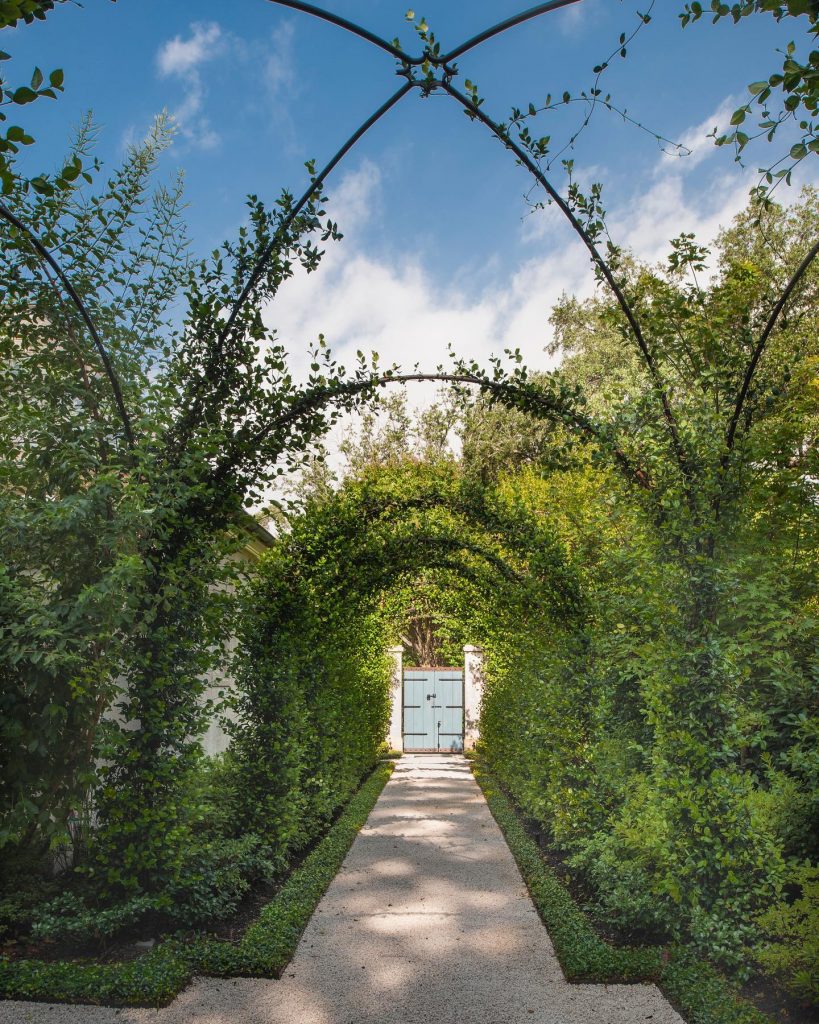 A formal section of this garden includes manicured lawns, symmetry and a feature fountain.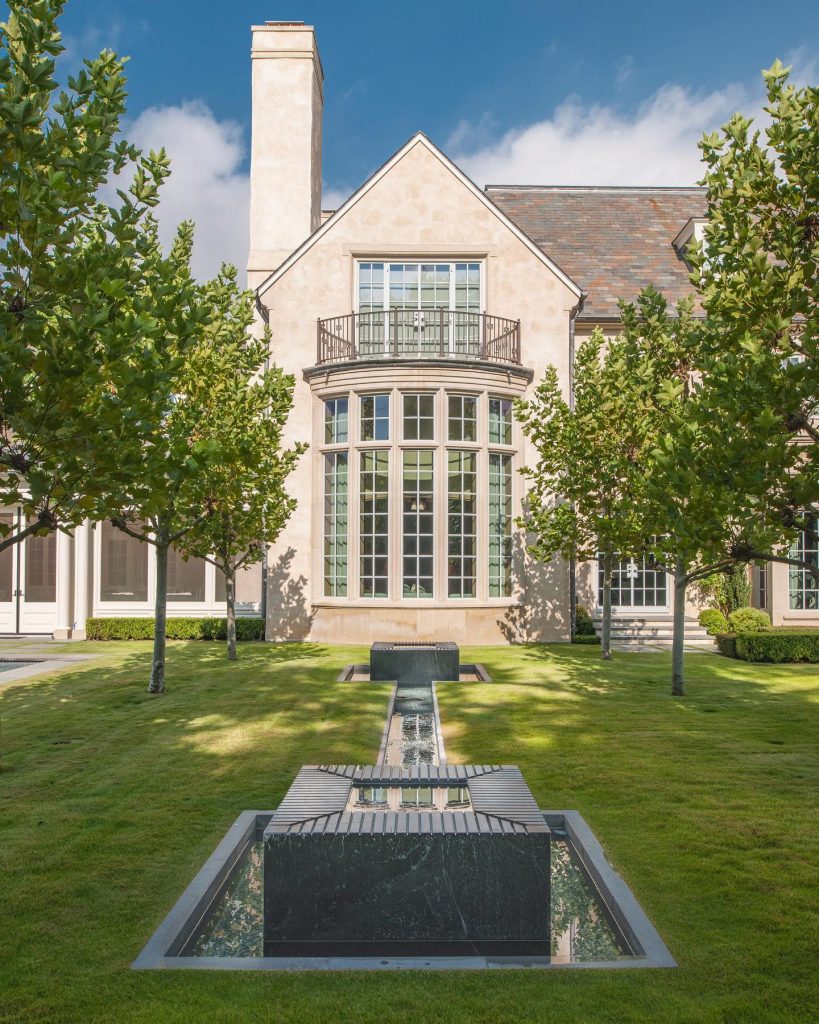 This gazebo by the pool is an architectural beauty with rendered pillars holding up a dome structure that creates the perfect place for the intertwining of vines.