Sherwin Williams Dynamic Blue Paint Color
Sherwin Williams Dynamic blue is a very bright, happy and bold blue paint color. This great choice of blue paint color is not for the faint of heart, but for those who really want to make a statement.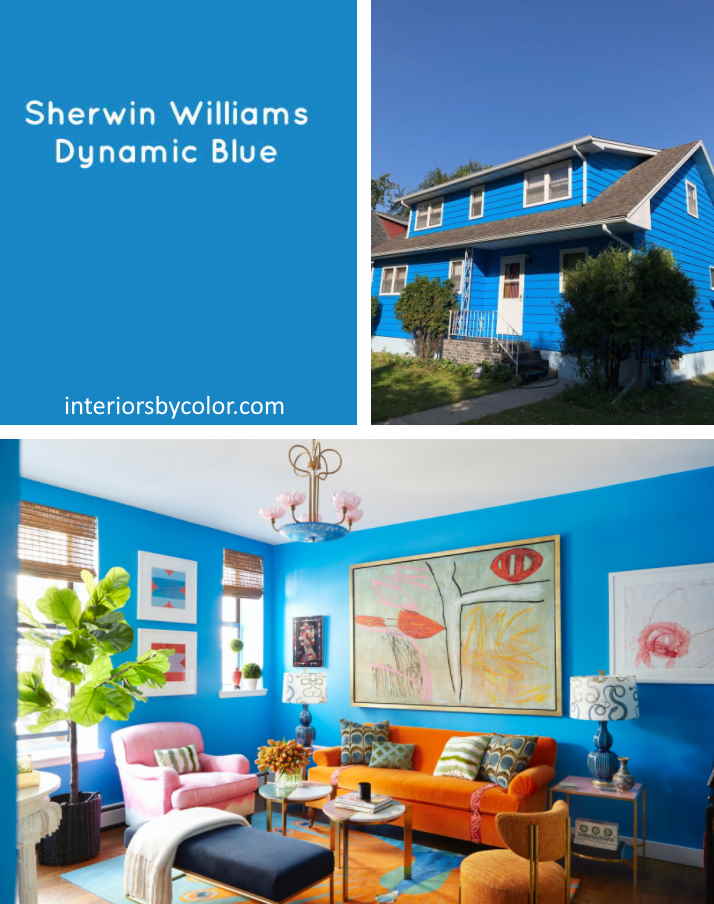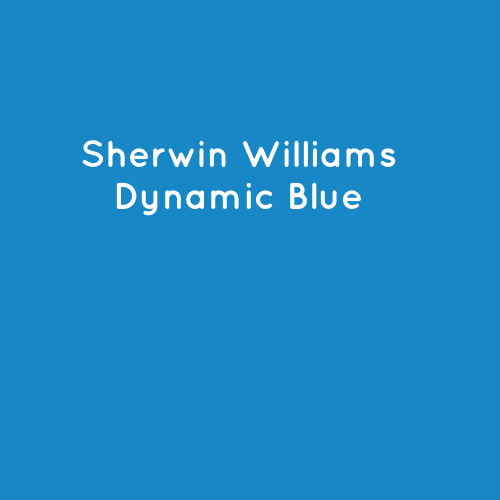 A bright and fun living room panted in this amazing blue paint color. This blue paint color makes for a good backdrop to other bold colors. Image via Right Meets Left.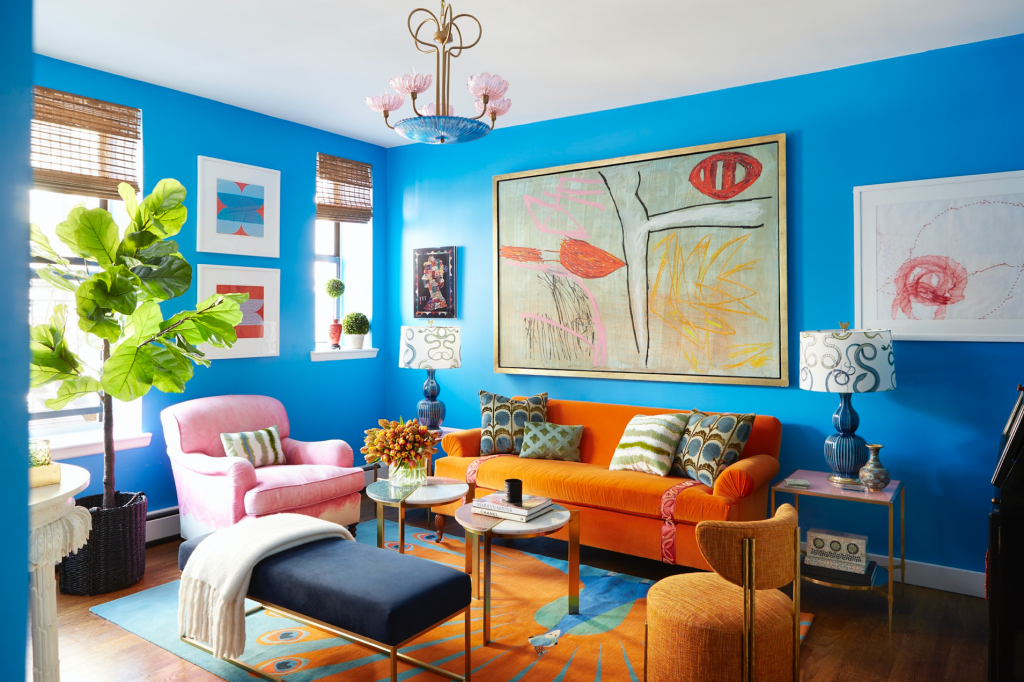 You can use this paint color to paint the outside of your home so that no one will miss your home on the street! Image via pristinepaintingfm.