SW Color Love #swcolorlove – Here are our favorite Sherwin Williams paint colors from Insta.
SW Color Love Neutral Paint Colors
Sherwin Williams Creamy (SW 7012) is the perfect white paint color for this Southern charm house exterior. Via Southern Living Mag.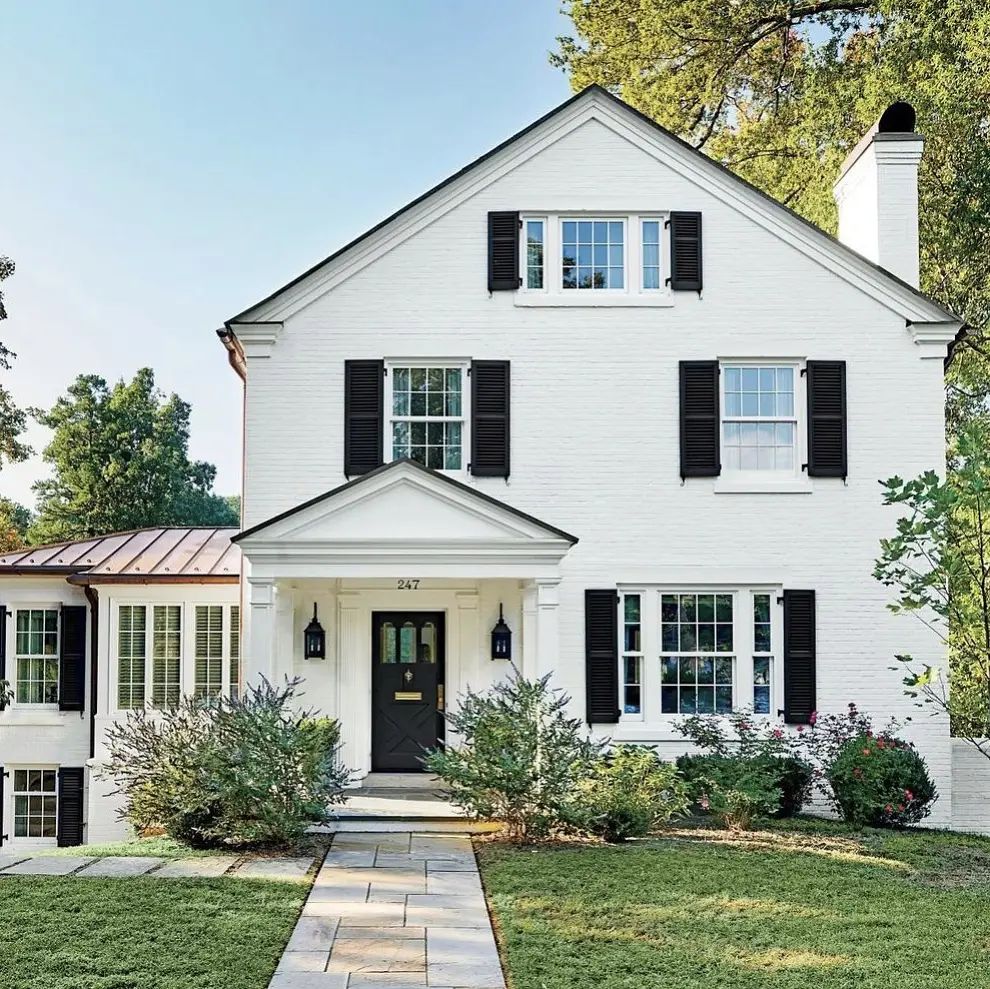 We really love this entryway with vertical shiplap, wood beams and geometric lighting. The design draws your eyes up as soon as you enter the home, and the warm tones + natural light feel so inviting.

Shiplap paint: @sherwinwilliams Accessible Beige 7036

Wall paint: @sherwinwilliams Westhighland White 7566

Lighting: @savohouselightiing_ Berlin 5-Light Foyer Pendant

btbuilderstx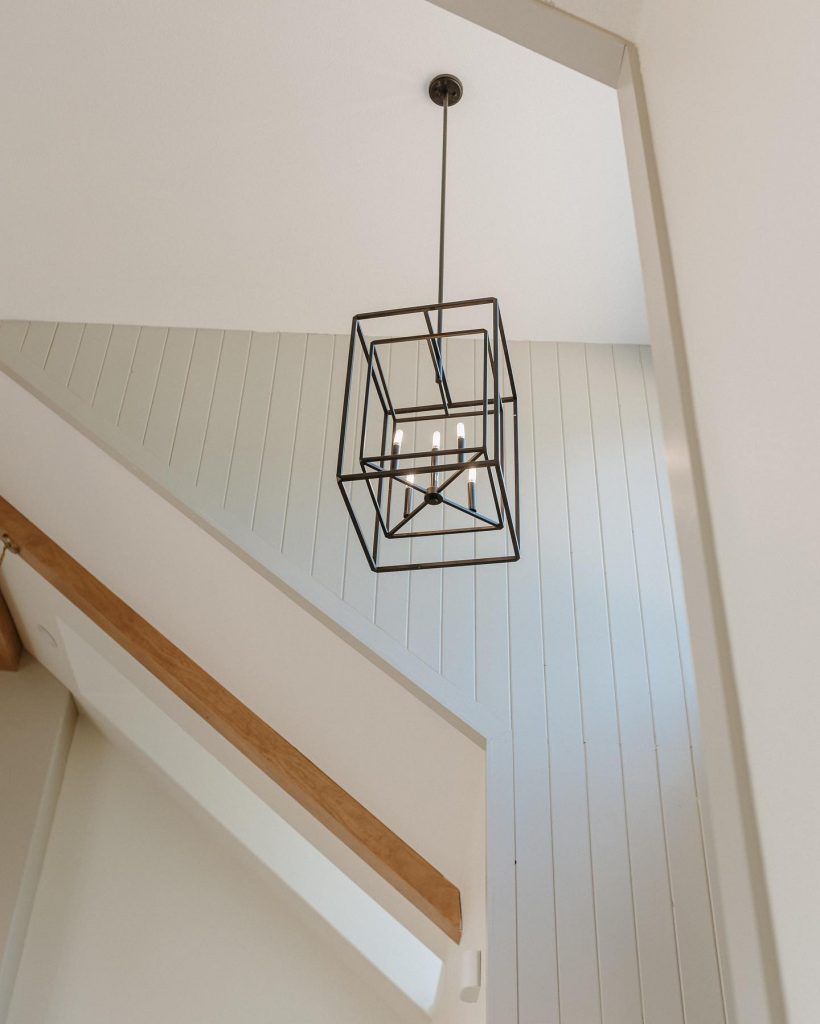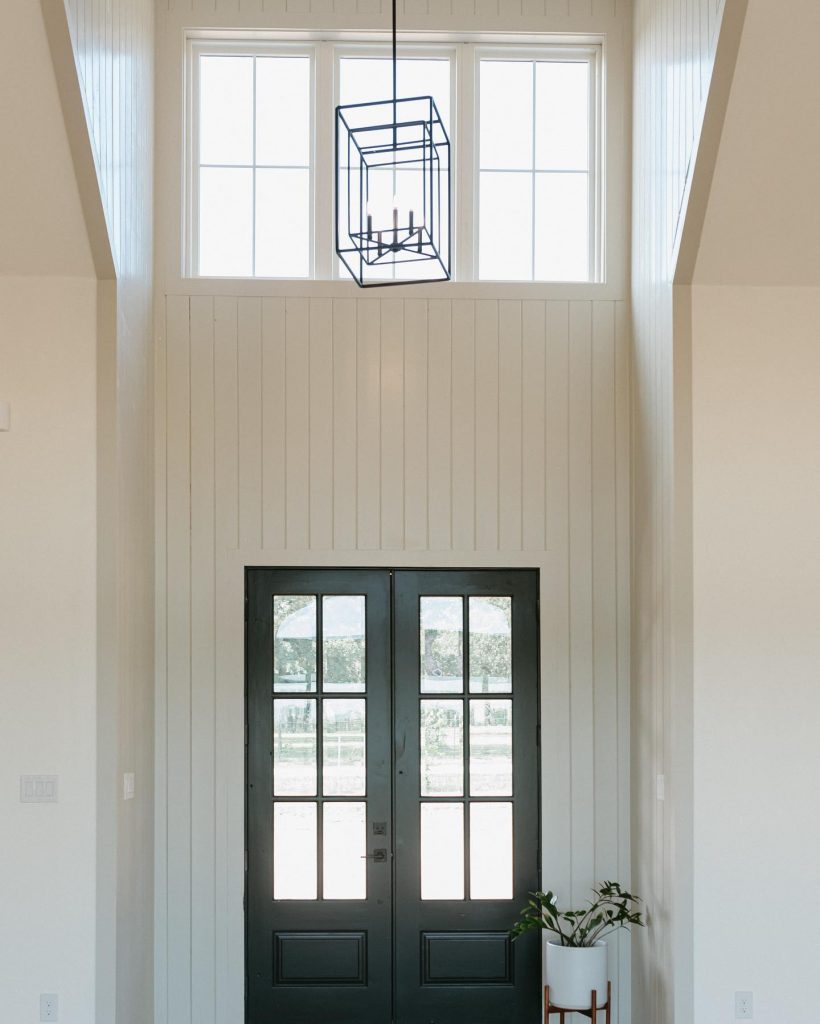 The Exterior of this beautiful home is painted in Sherwin Williams Natural Choice. Via twinconstruction.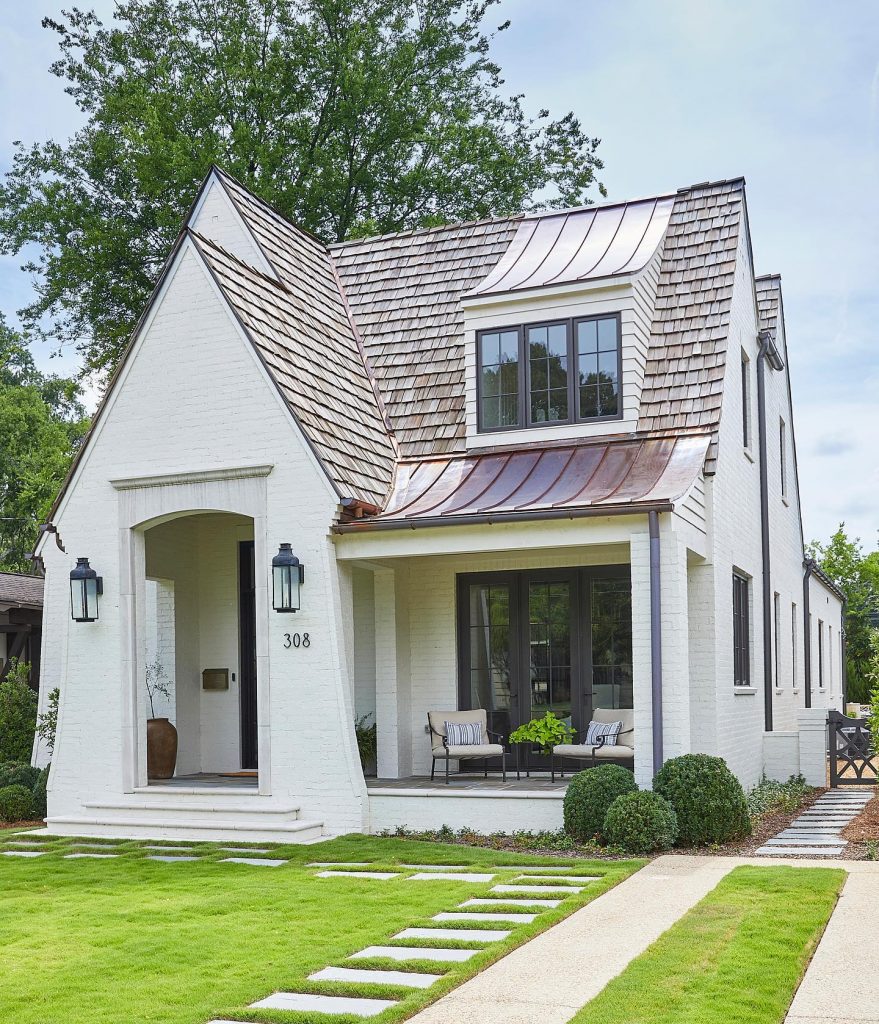 Country bedroom with a neutral color scheme and walls painted in Sherwin Williams Intimate White SW 6322. Via Country Living Mag.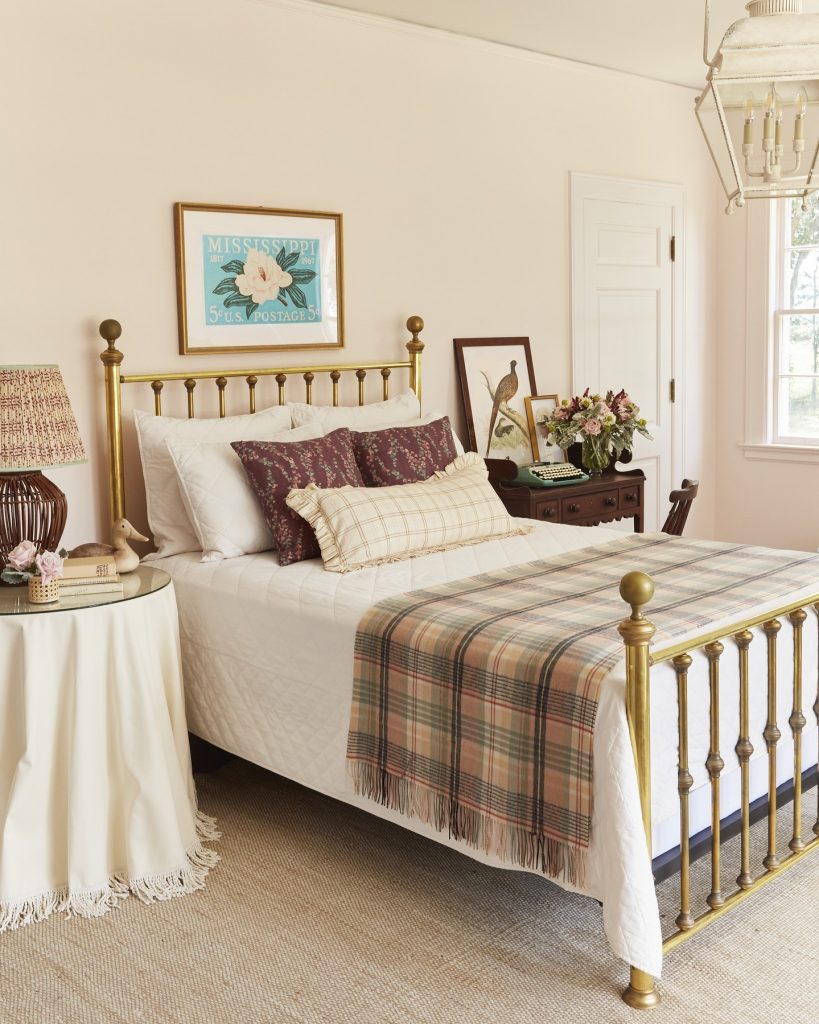 Neutral kitchen with walls painted in Sherwin Williams Alabaster SW 7008 and cabinets and hood vent in Accessible Beige SW 7036. Via @ourgrowingstorey.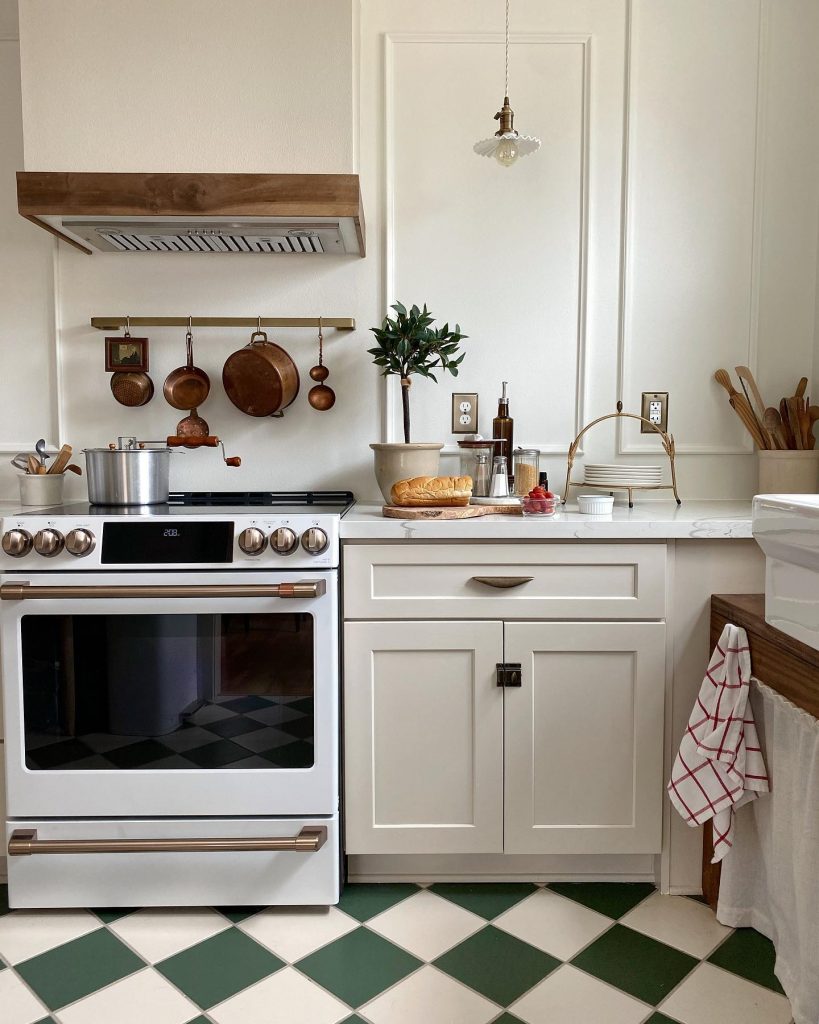 Sherwin Williams Black and Dark Neutral Paint Colors
Cabin makeover by GBDPaintingLLC using Sherwin Williams Tricorn Black.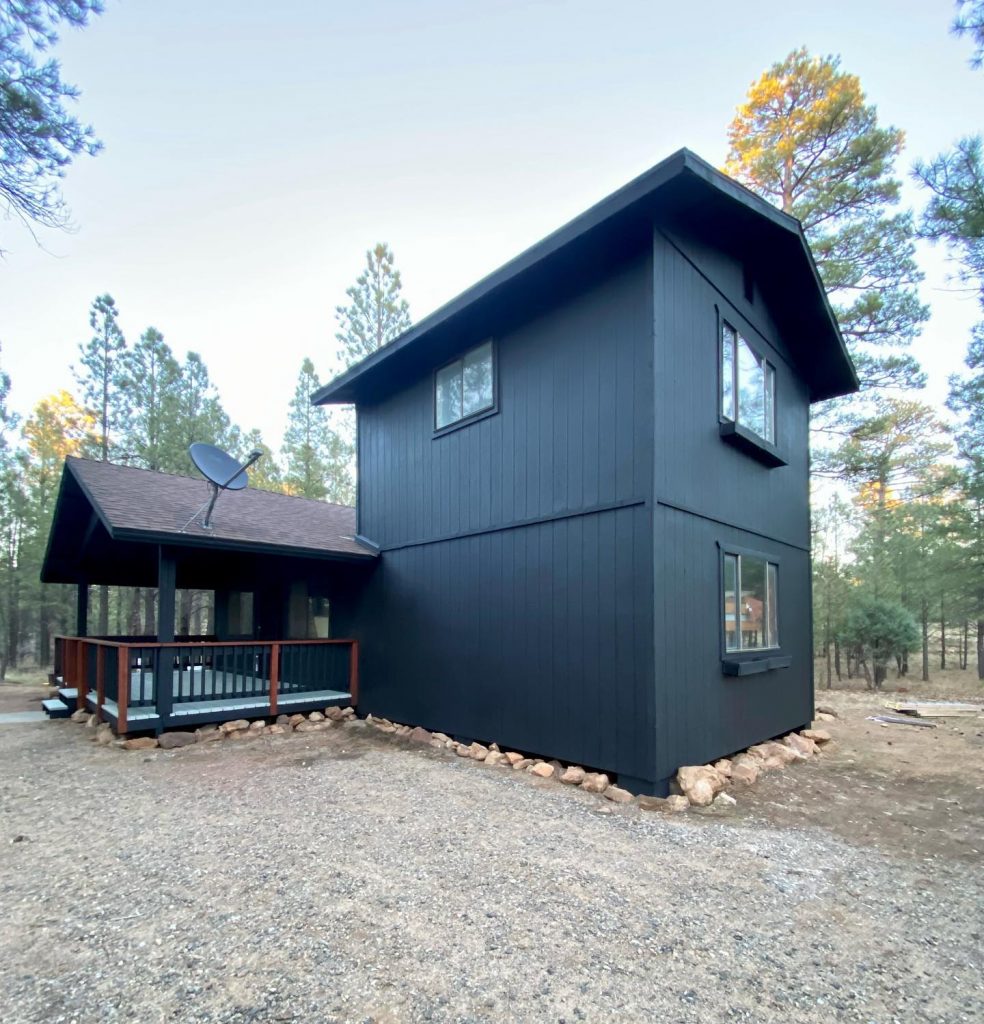 Sherwin Williams Iron Ore is the perfect black exterior paint color that serves as a backdrop to the crisp white snow. Via happehomes.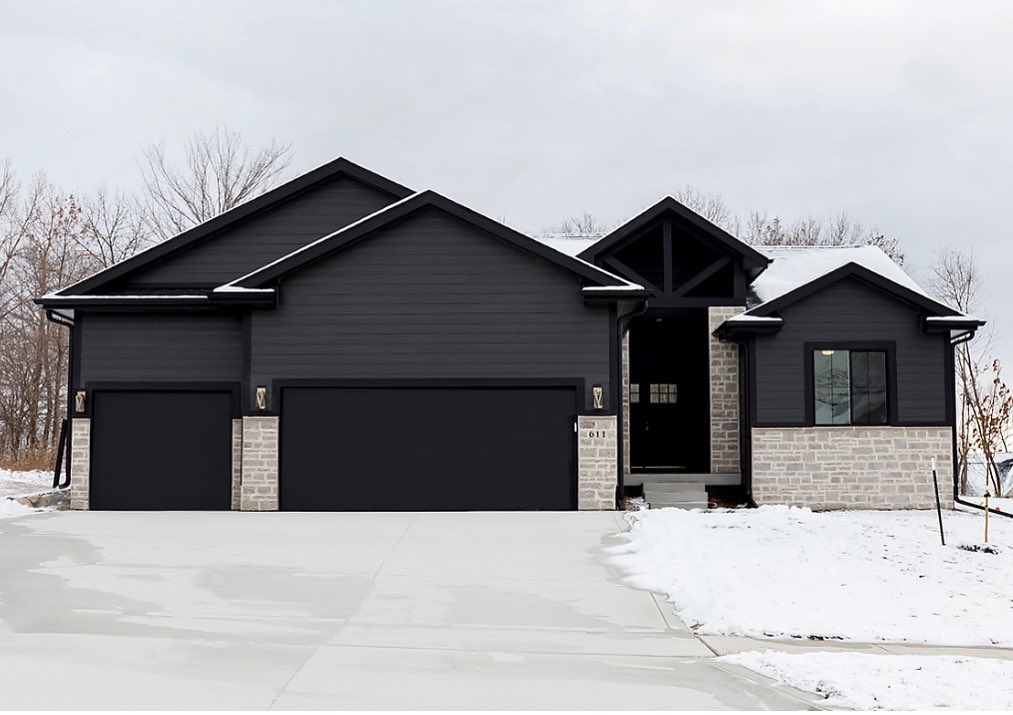 The popular Iron Ore is perfect for kitchen cabinets. Via @themisfithouse.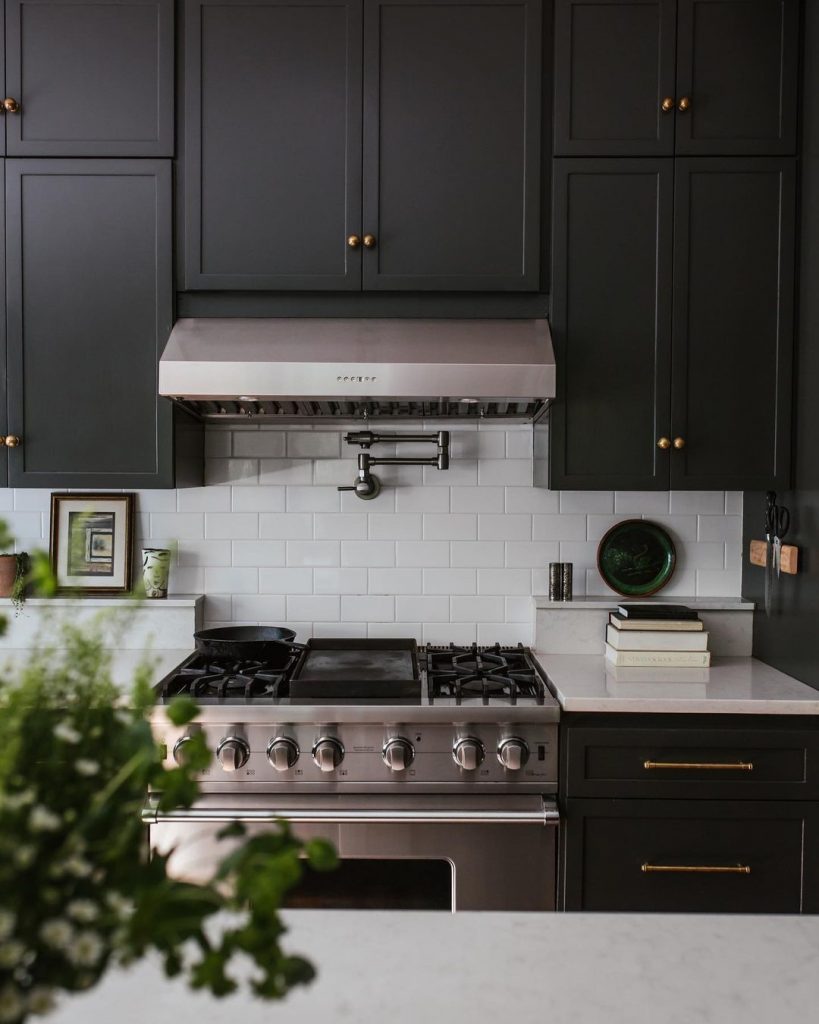 Masculine styled foyer with gray walls painted in Sherwin Williams Roycroft Pewter and Tricorn Black for the foyer doors, ceiling and trim. Via Country Living Mag.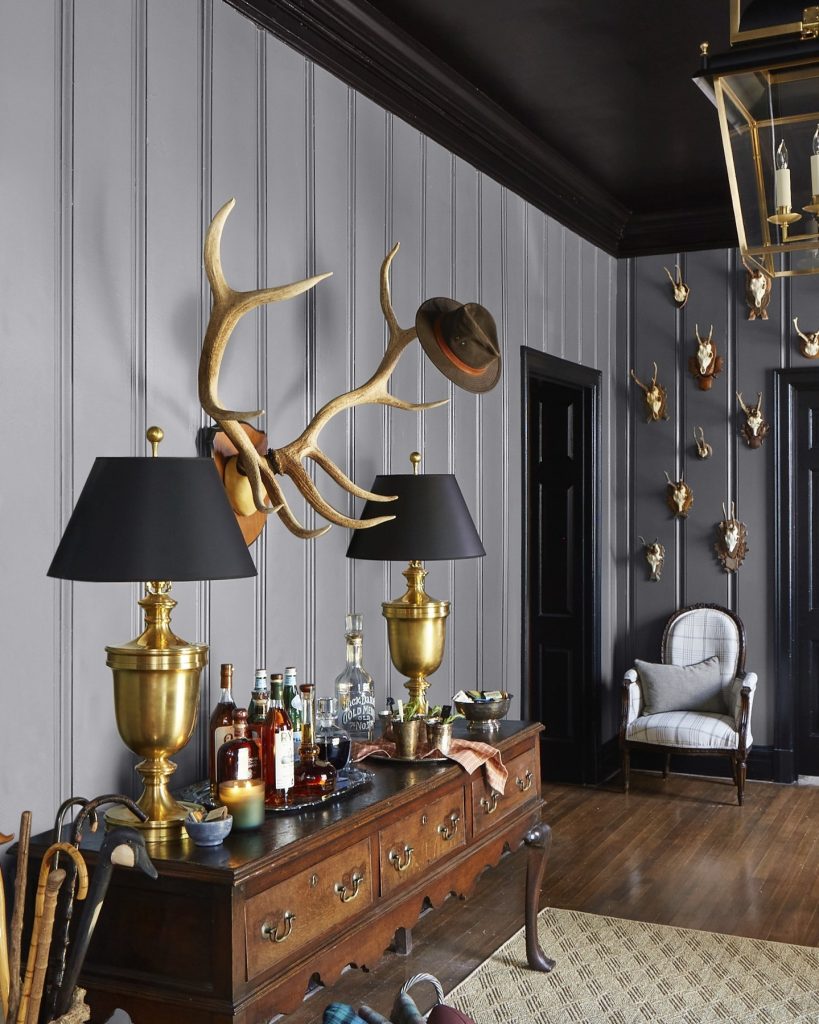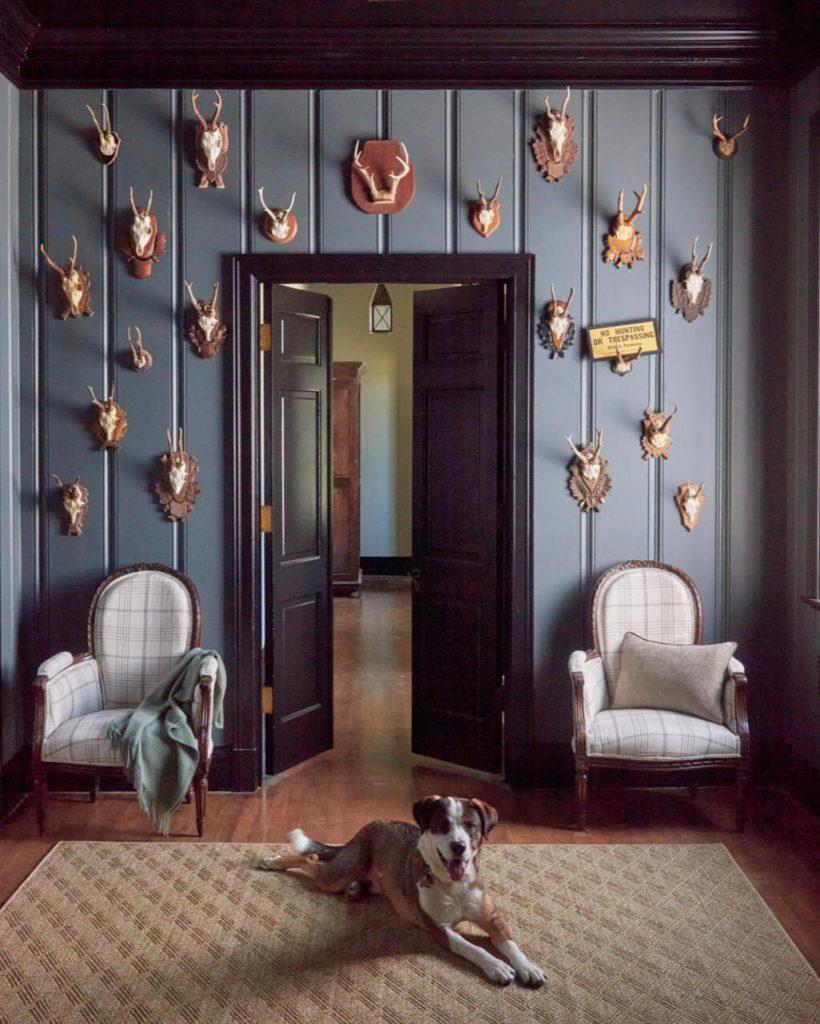 Sherwin Williams Cool Paint Colors
Sherwin Williams Dutch Tile Blue SW 0031 kitchen cabinets, island, shiplap walls and ceiling all painted in this sweet light blue paint color. Via Country Living Mag.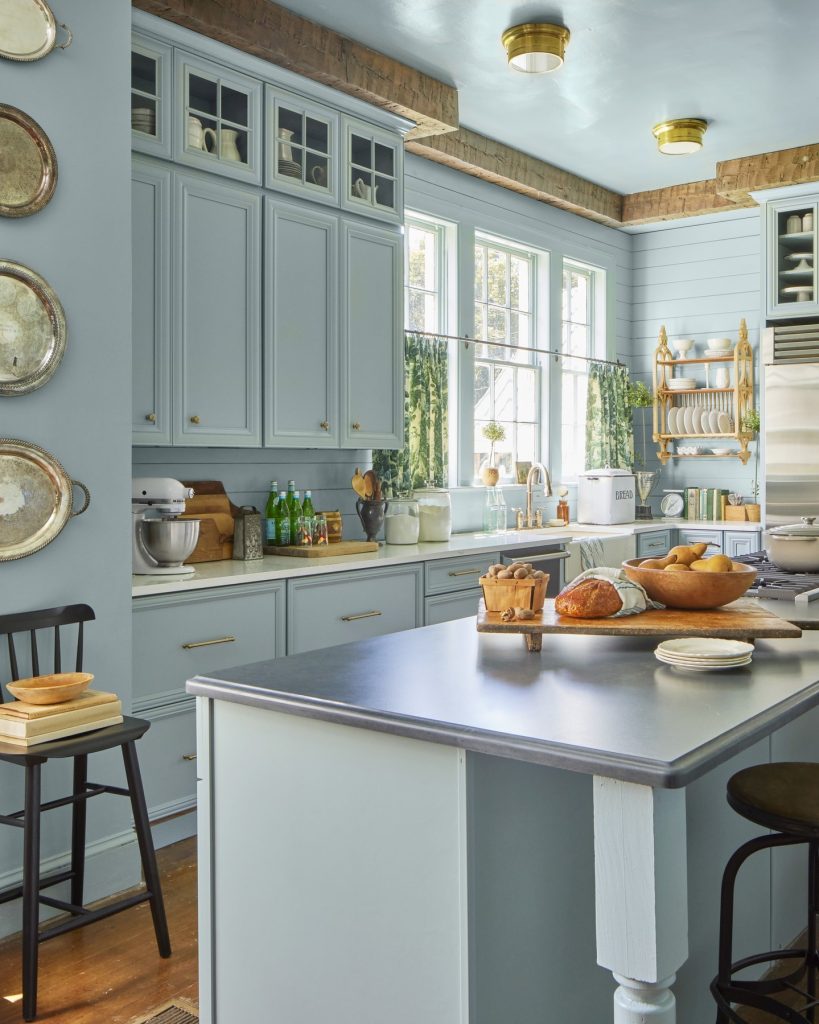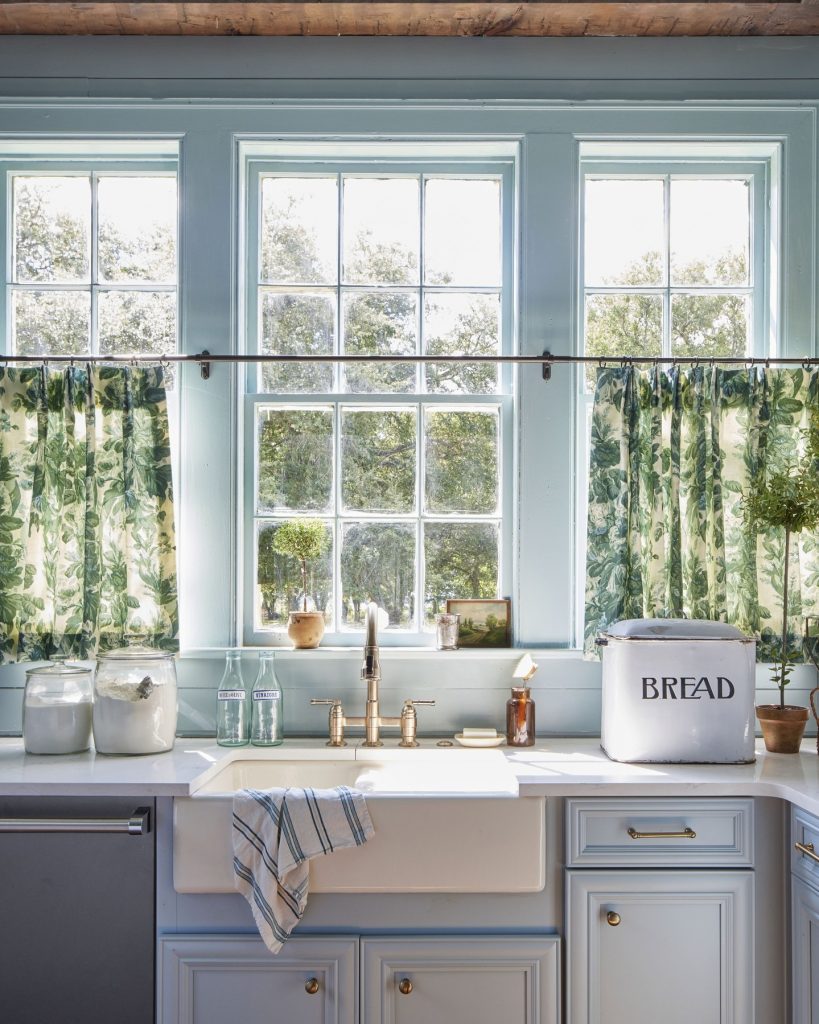 Every kitchen deserves a dedicated brew bar.

Cabinet color: @sherwinwilliams Anchors Aweigh #SWColorLove
Cabinet hardware: @schaubhardware

we3dwellingsokc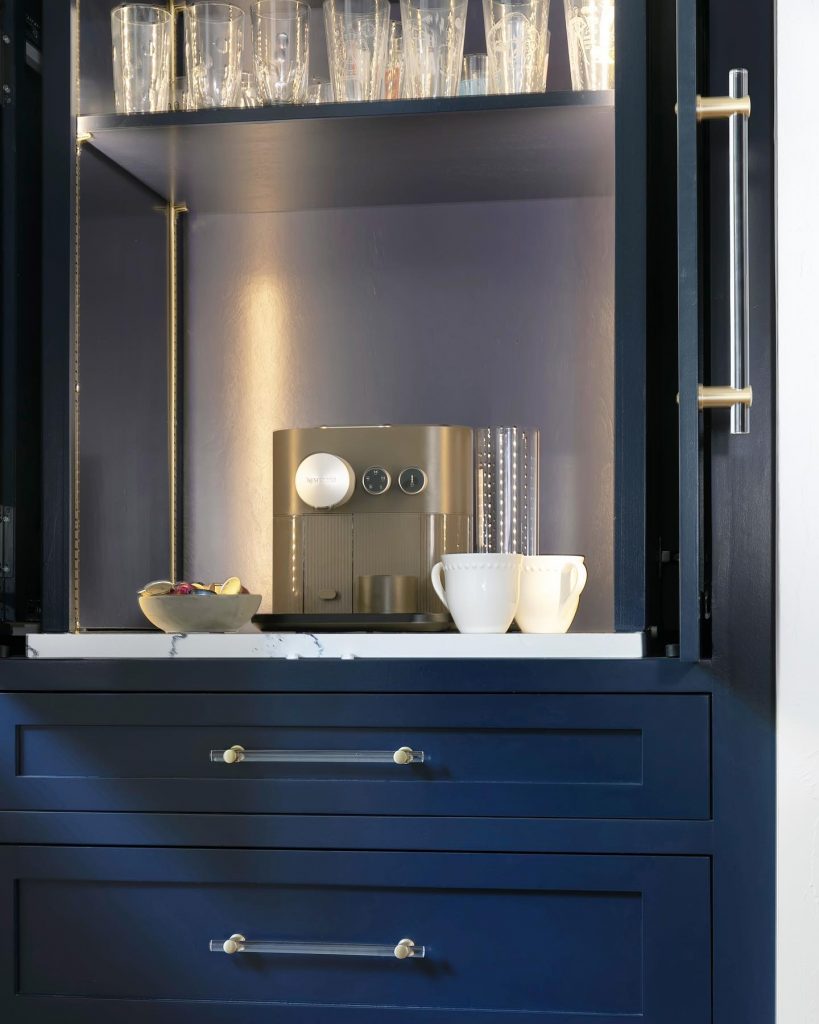 @ourgreencroft Gale Force SW 7605.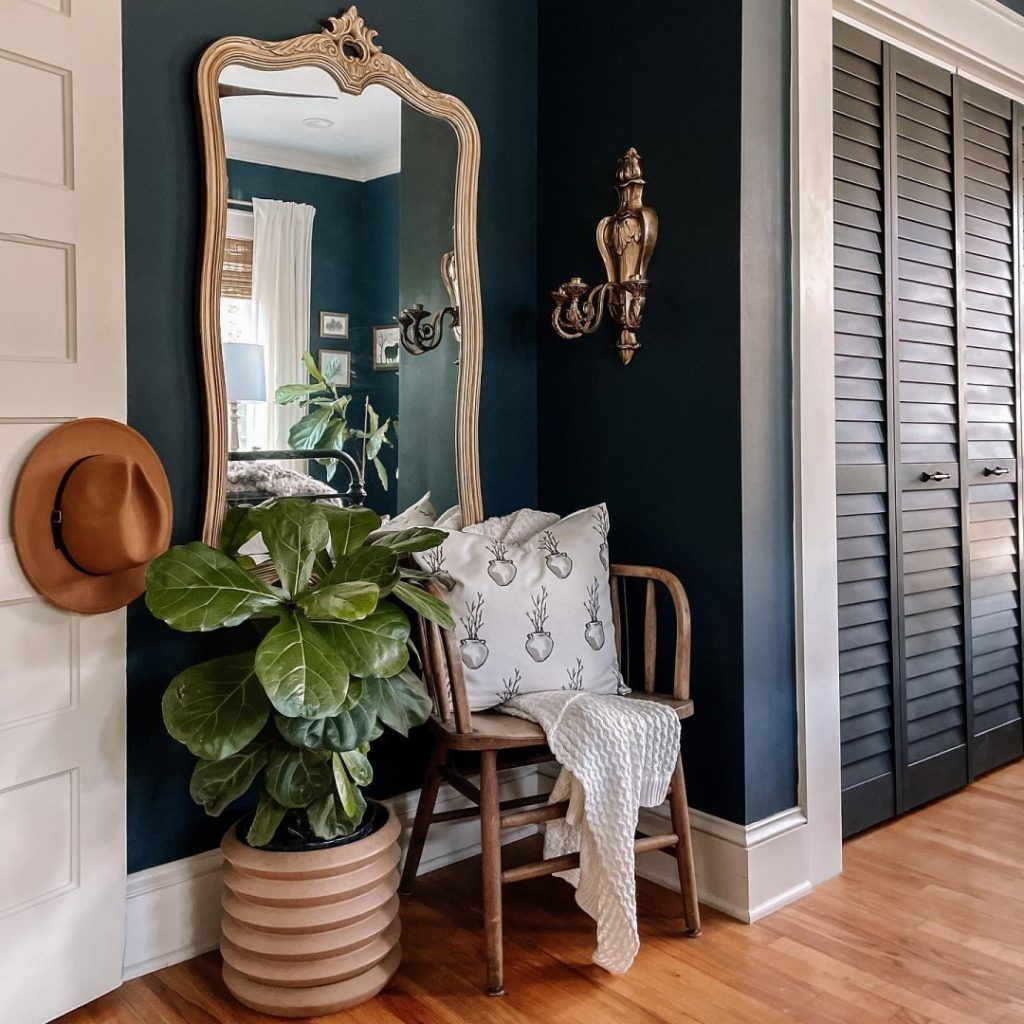 We love a jewel-toned accent wall. This Sherwin Williams 7618 Deep Sea Dive is the perfect backdrop to the comfy, channel tufted boucle sofa and warm, saddle leather and acrylic accent chairs.

m.crisler.designs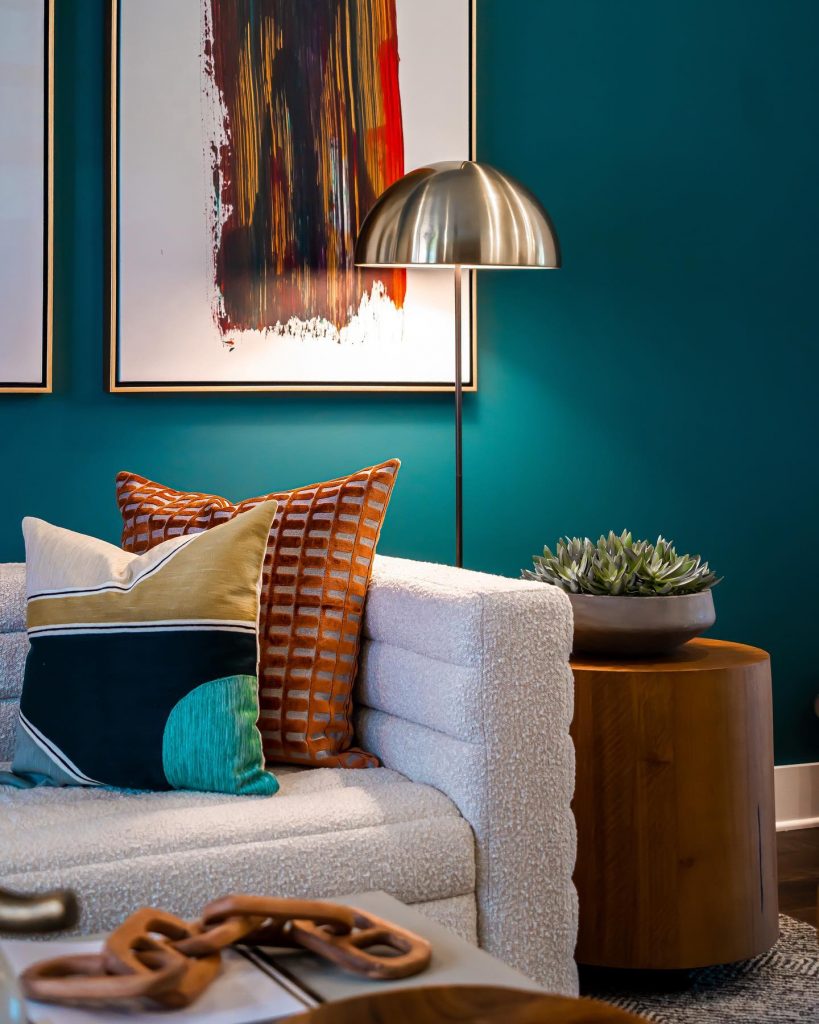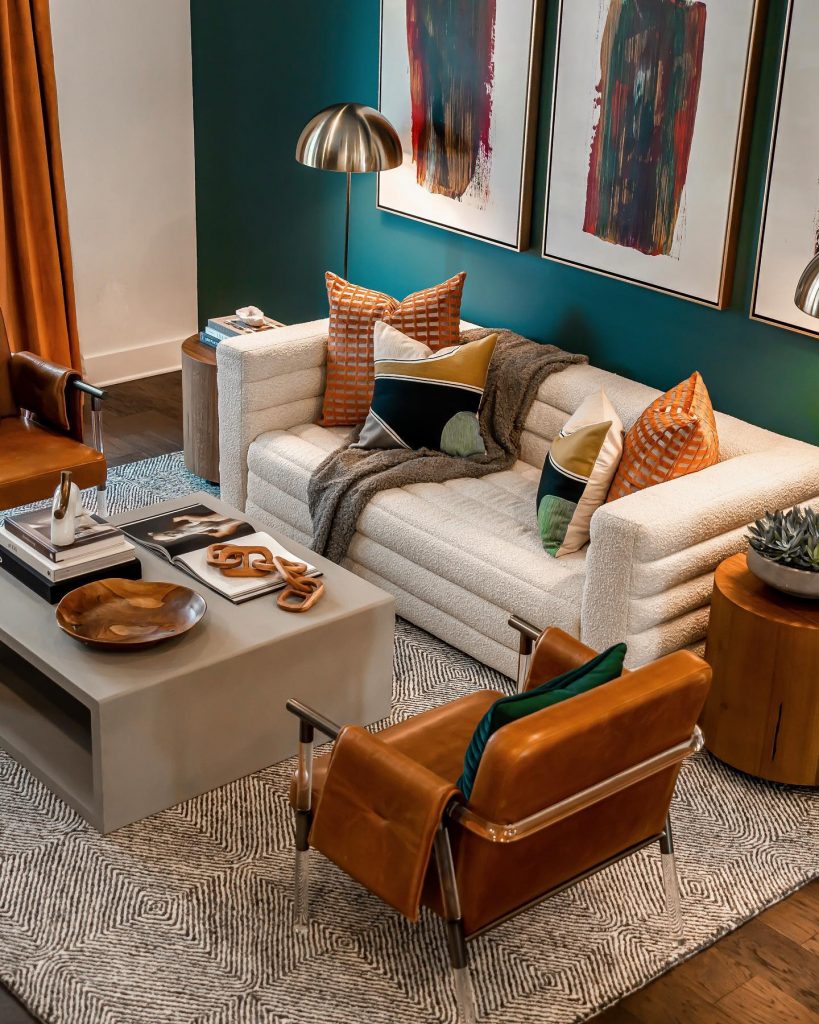 Sherwin Williams Cascade is the perfect rich jewel teal shade for this amazing living room with walls, ceiling and trim all painted in the same color. Via @mldesignskc.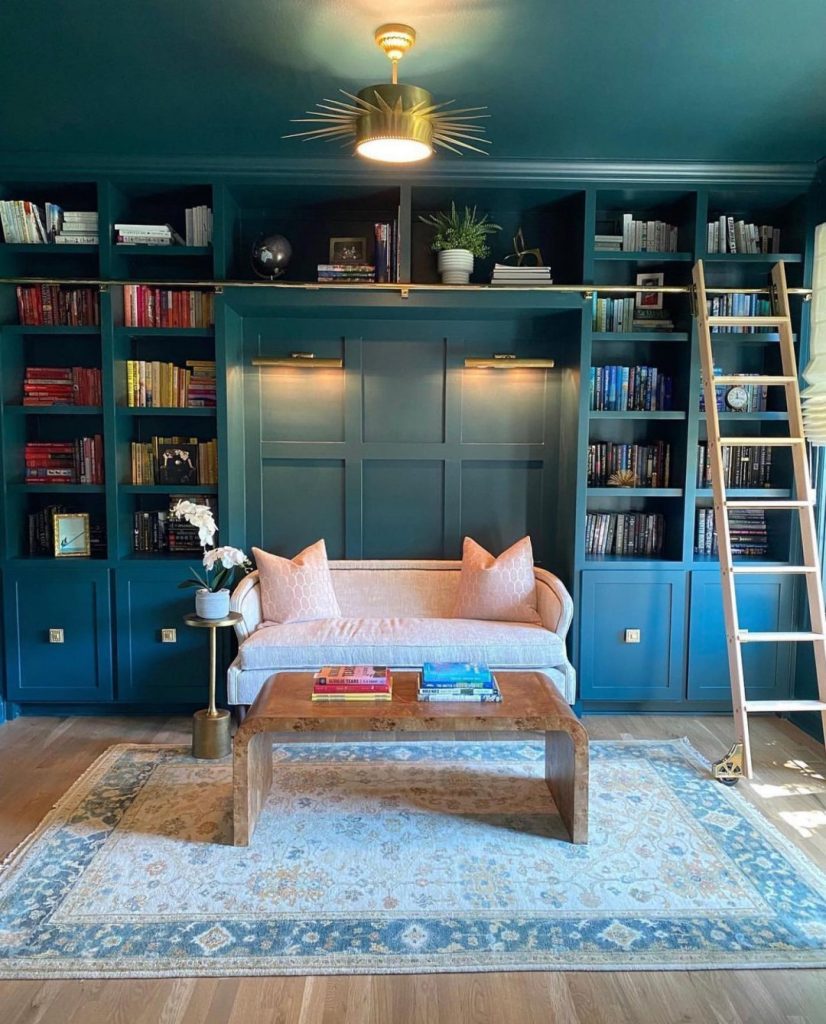 Stunning green kitchen with shaker cabinets painted in Sherwin Williams Pewter Green SW 6208 @prestigewoodworks.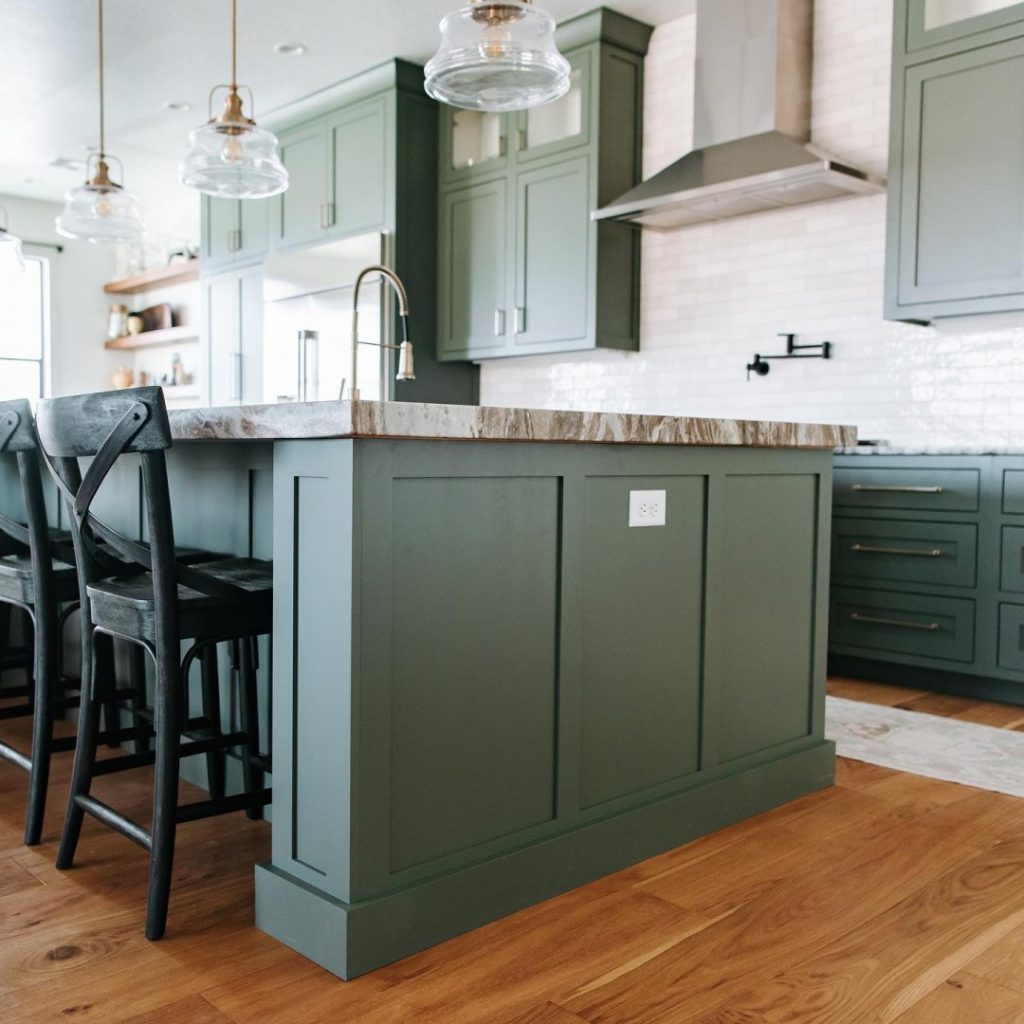 Farmhouse style twin bedroom with walls painted in Sherwin Williams Oakmoss SW 6180. Via Country Living Mag.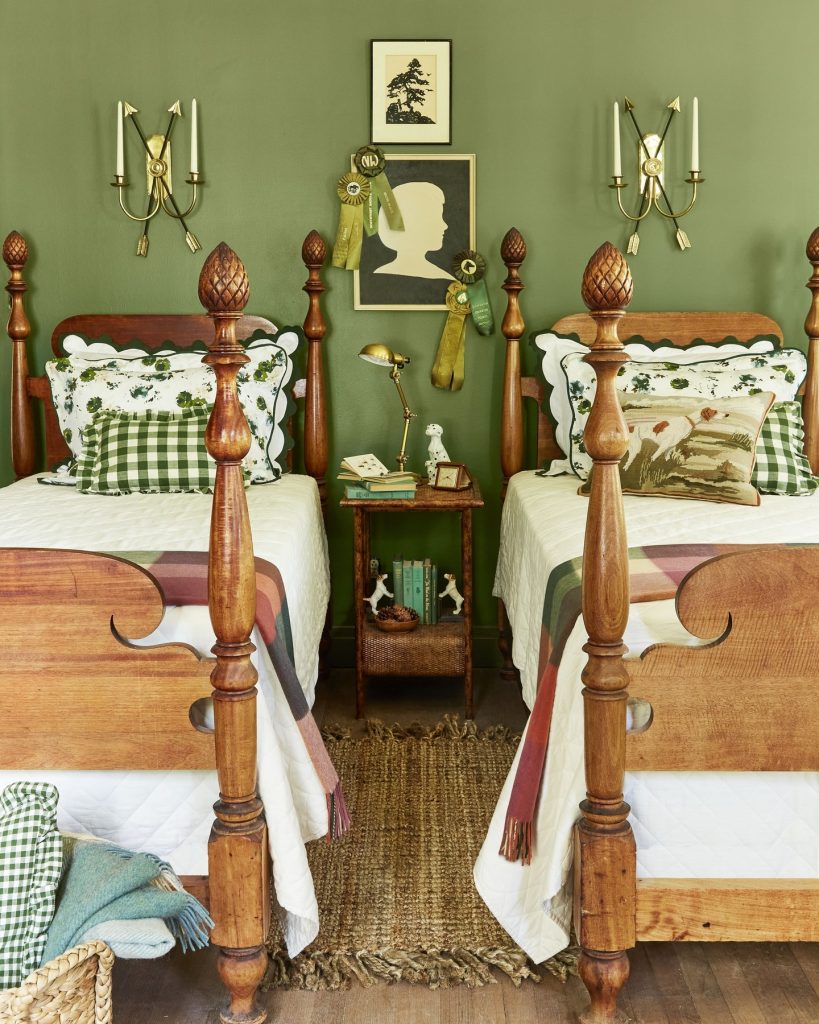 Sherwin Williams Warm Paint Colors
The Sherwin Williams SW6397 Nankeen is our pick for THE color of this Fall season. The rich, golden hue created a warm backdrop for the floor to ceiling velvet headboard panels and slatted hanging nightstands. We love everything about this inviting guest suite!

m.crisler.designs