Sherwin Williams Evergreen Fog Color of the Year 2022
Sherwin Williams Evergreen Fog. Sherwin Williams 2022 Color of the Year Evergreen Fog. This amazing green paint color can be described as refreshing, organic, natural, calming and sophisticated. Below you will see a collection of real homes where this paint color is used extensively throughout.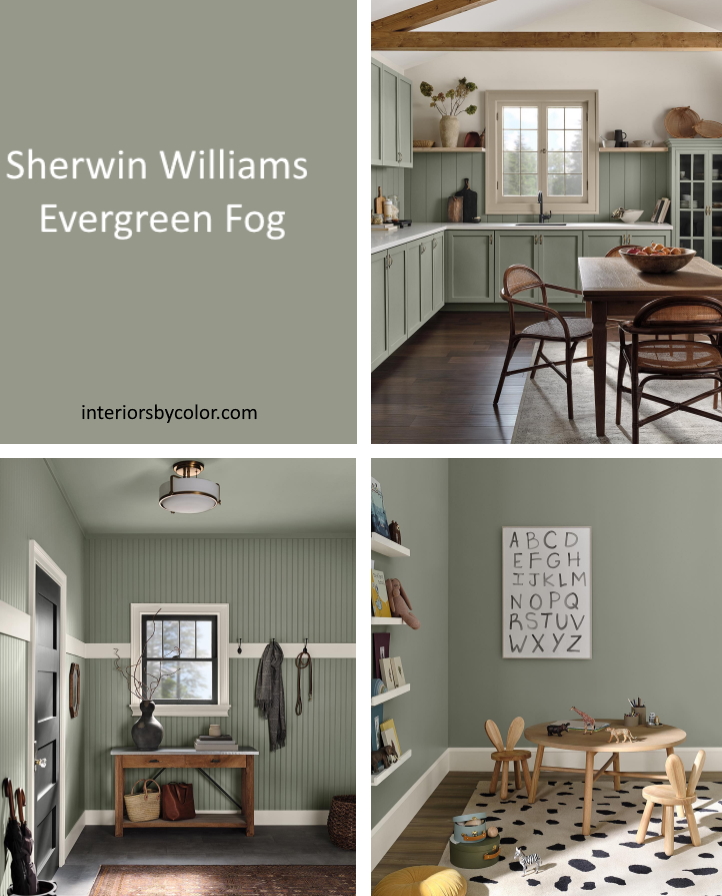 Evergreen Fog by SW combines well with white, light pink, wood, black and white patterns.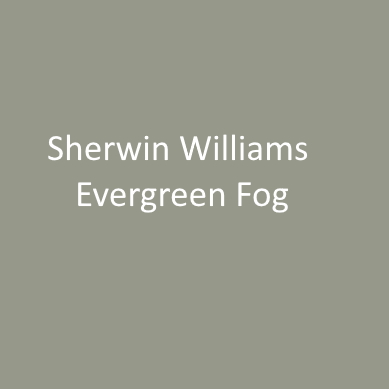 Evergreen Fog Green Bedroom Interior Colors
This is a paint color that is a fantastic and popular choice for bedrooms.
KariAnne from @thistlewood transformed this bedroom into a restorative, refreshing haven featuring our 2022 #SWColoroftheYear, Evergreen Fog SW 9130.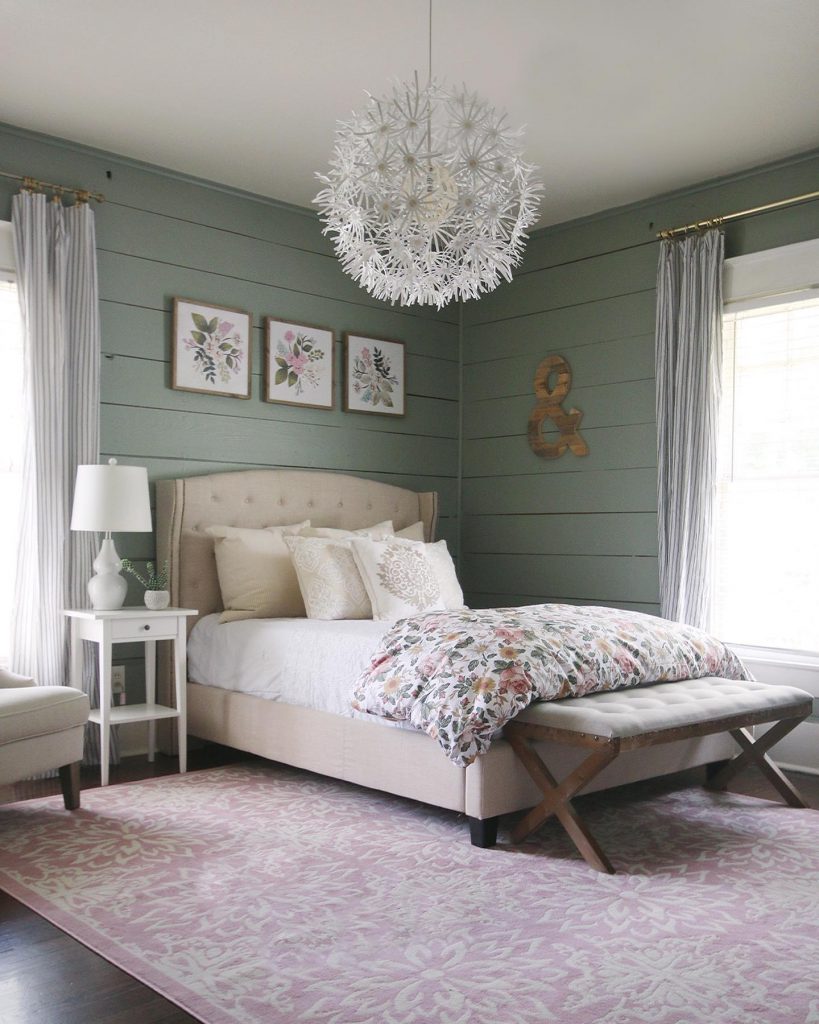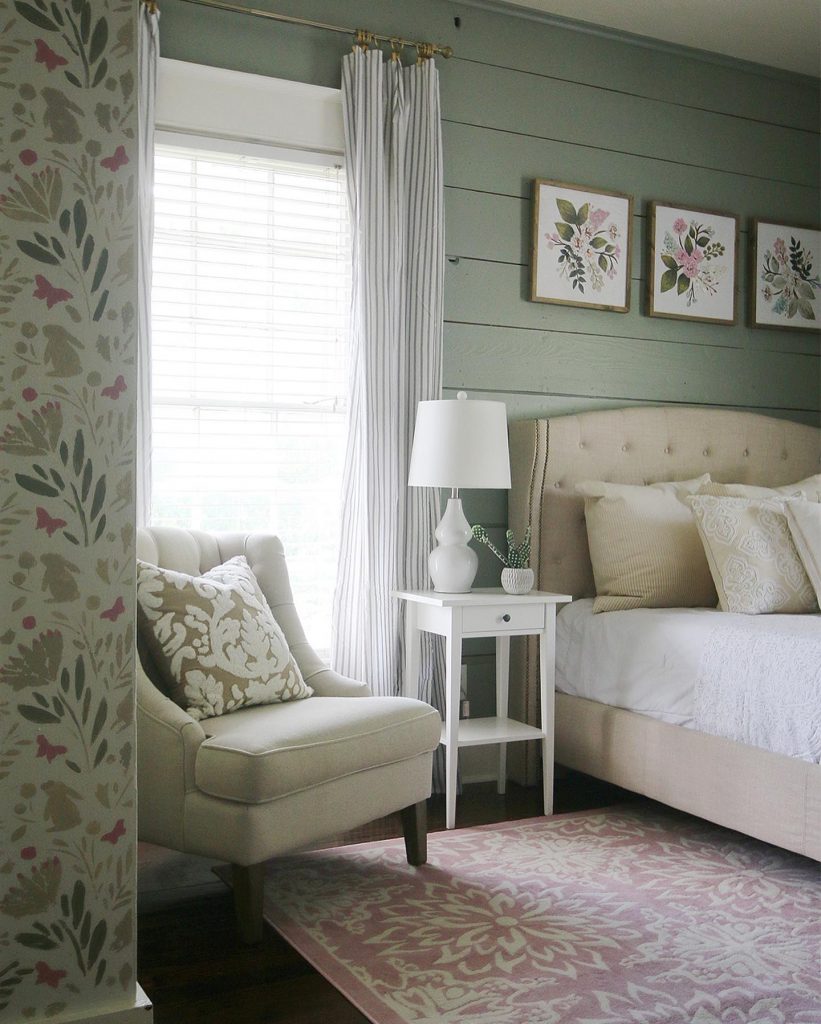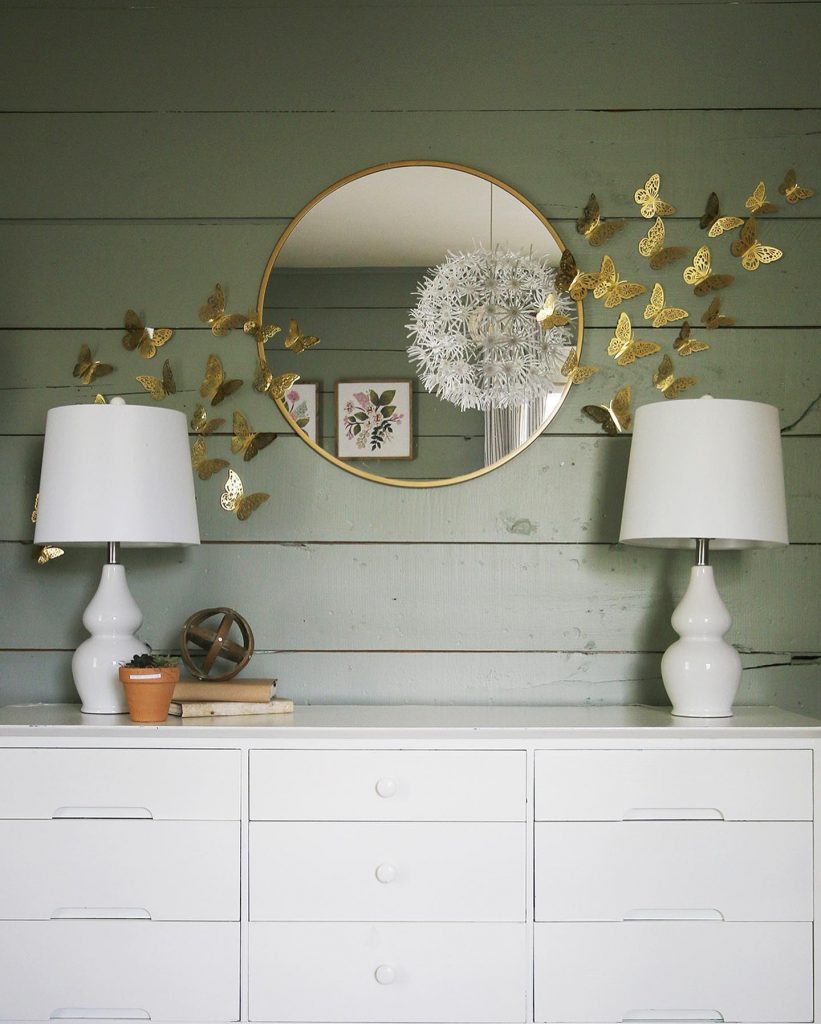 I love this green paint color as a feature wall in a bedroom, looks at this amazing bedroom from Firwood Farmhouse. Really loving the unique circular four poster bedframe!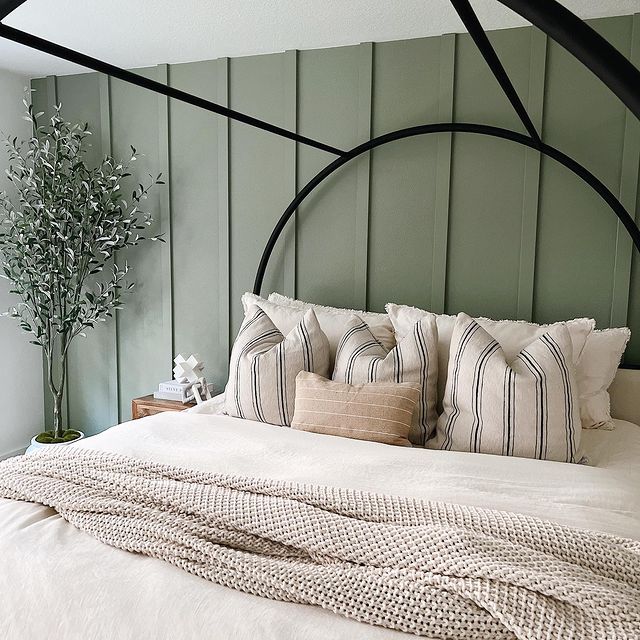 Another gorgeous modern farmhouse bedroom that uses the 2022 color of the year in the master bedroom. Loving the pendant lights on wither side of the bed. Via comeonindesigns.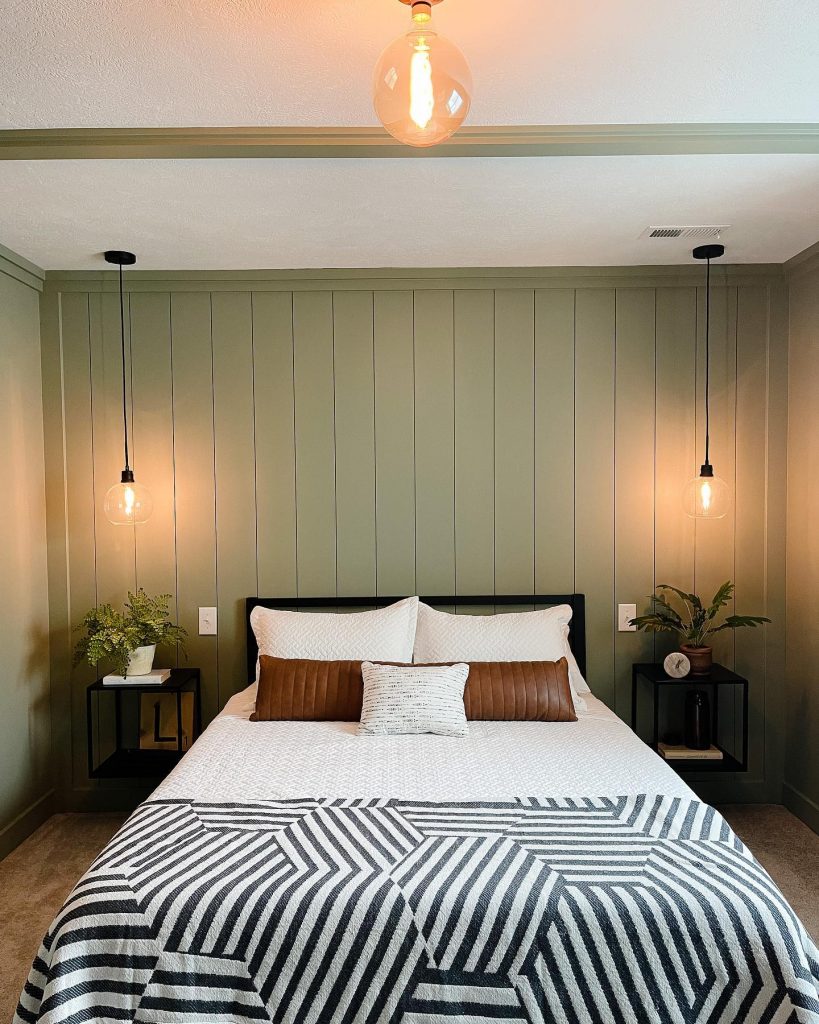 This same home uses Evergreen Fog in the bathroom along with white subway tiles with black grout.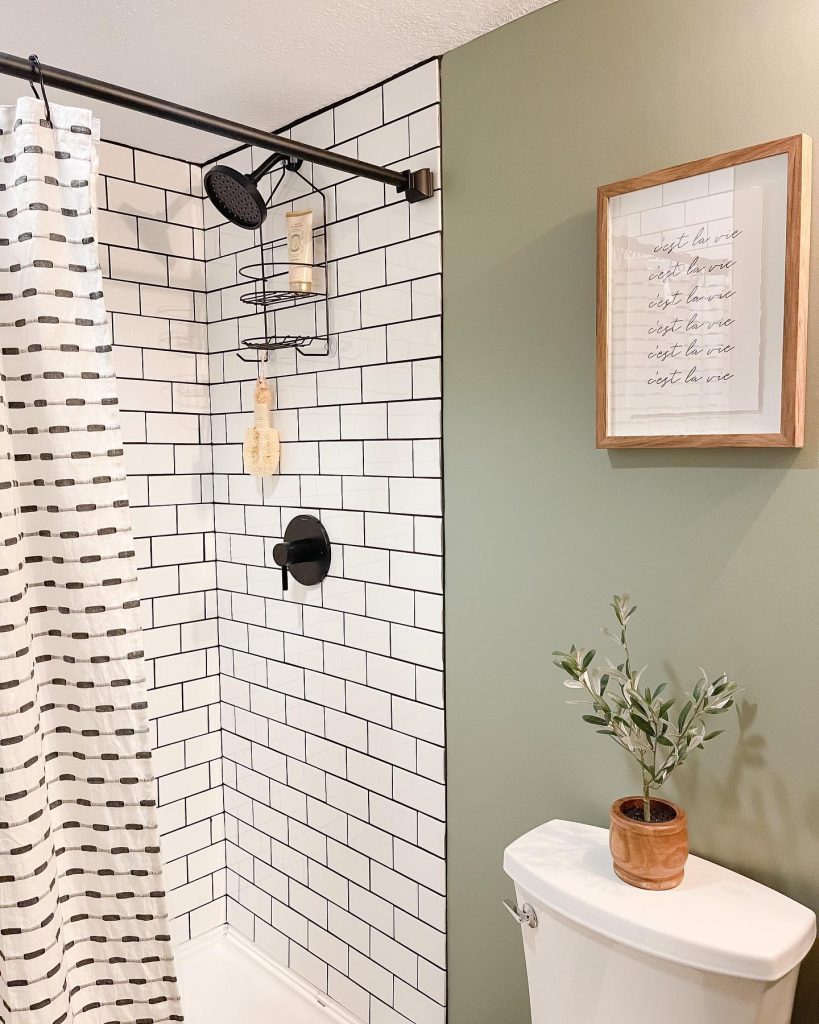 Another gorgeous modern bedroom renovation that utilizes this paint color. Check out housetohomediydesign and her diy home, she made the bedframe herself!!!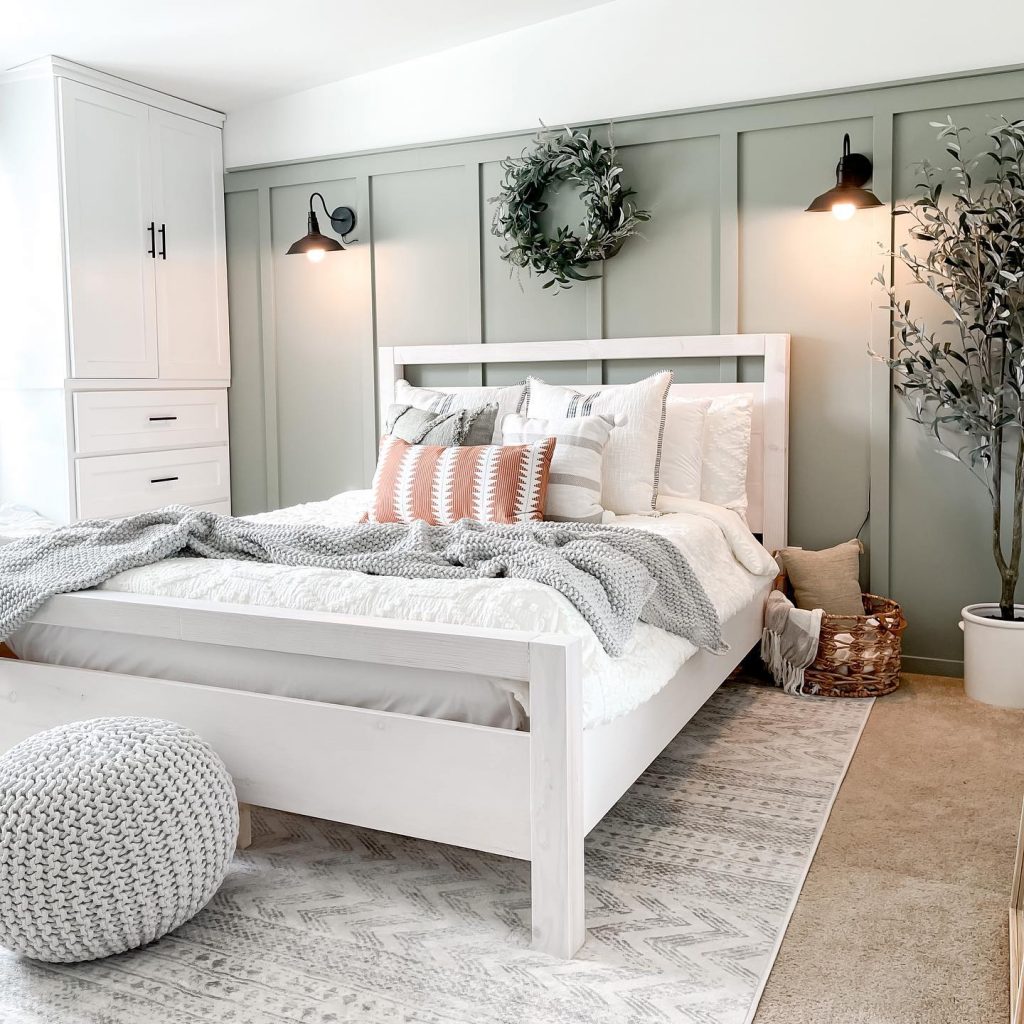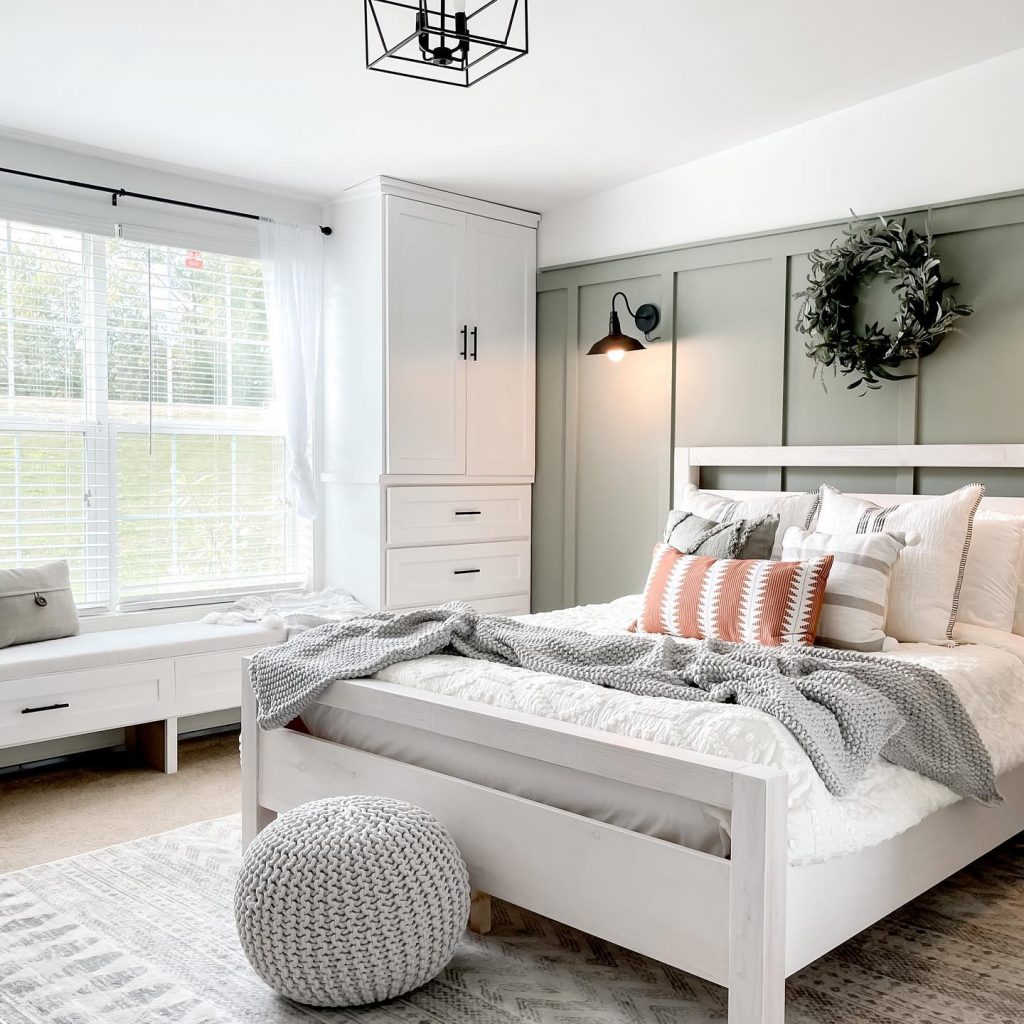 thewilddecoelis uses this paint color of the year beautifully throughout her home.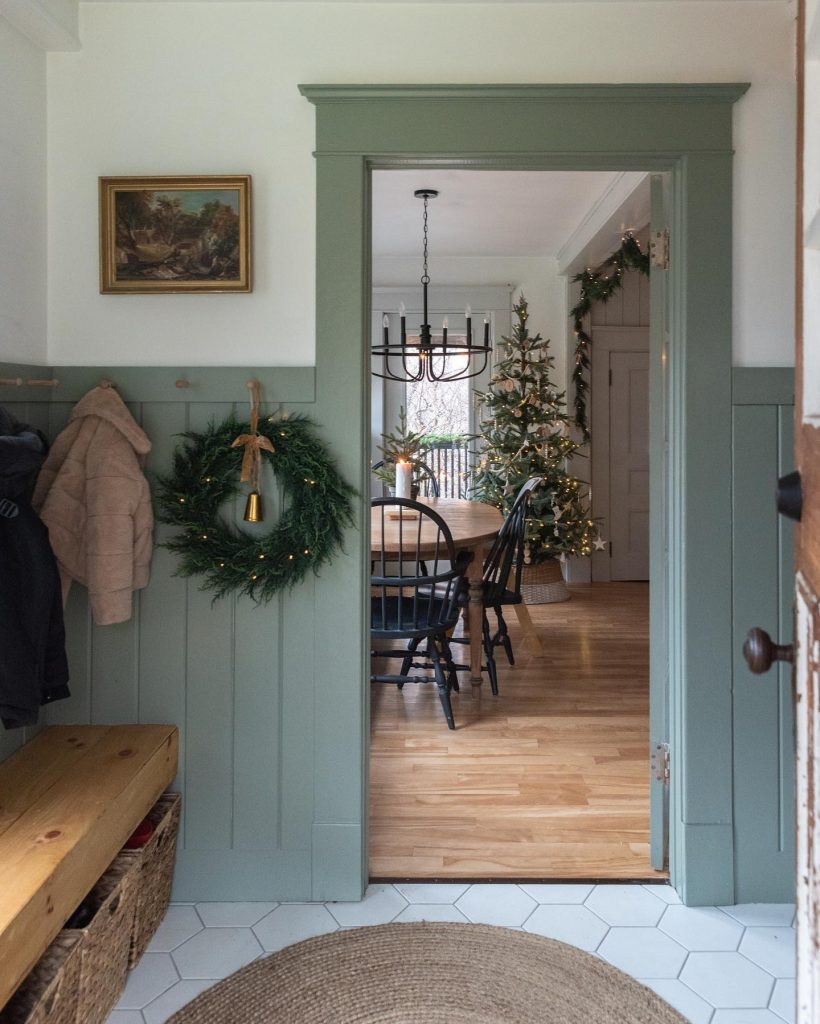 Evergreen Fog is a refreshing color for the laundry.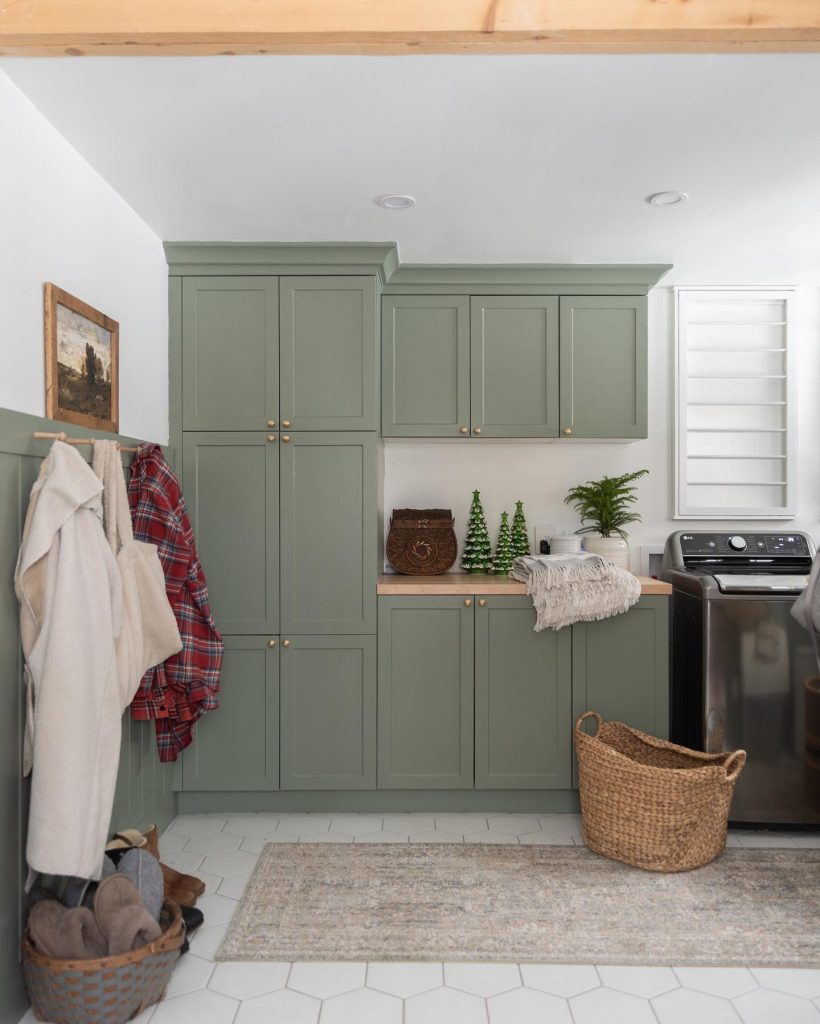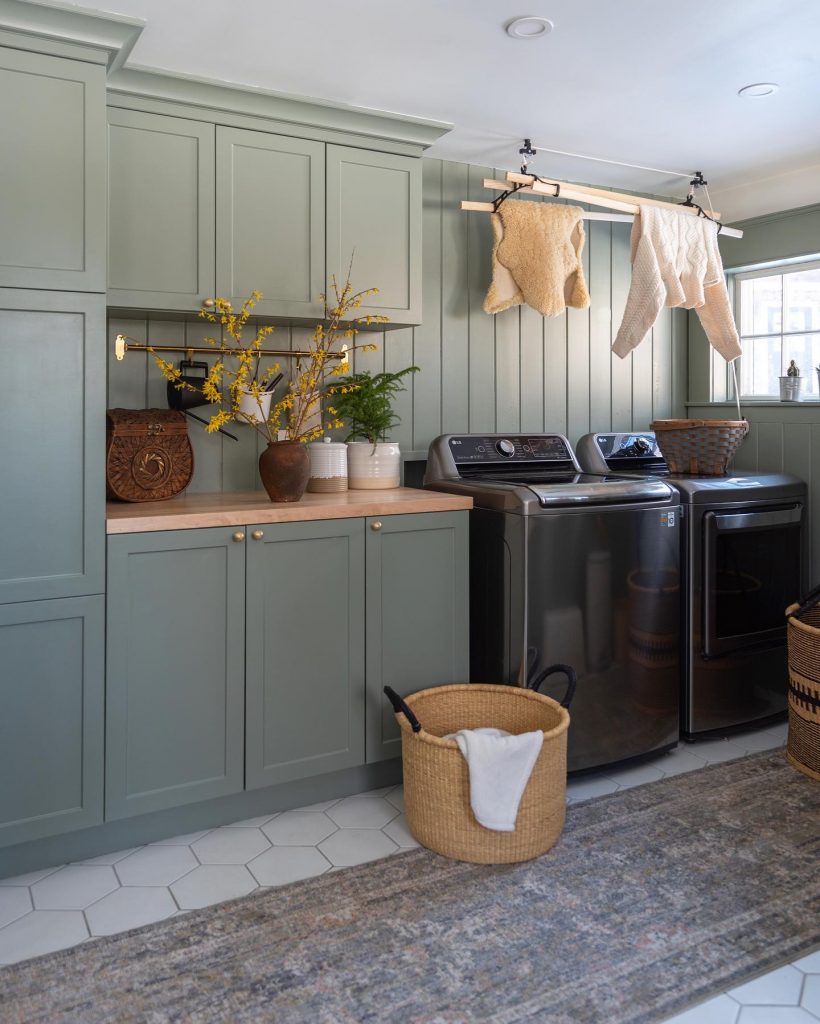 smc.living paints the wainscoting of this transitional sitting space in SW's color of the year for 2022. The white paint color on the walls is Sherwin Williams First Star.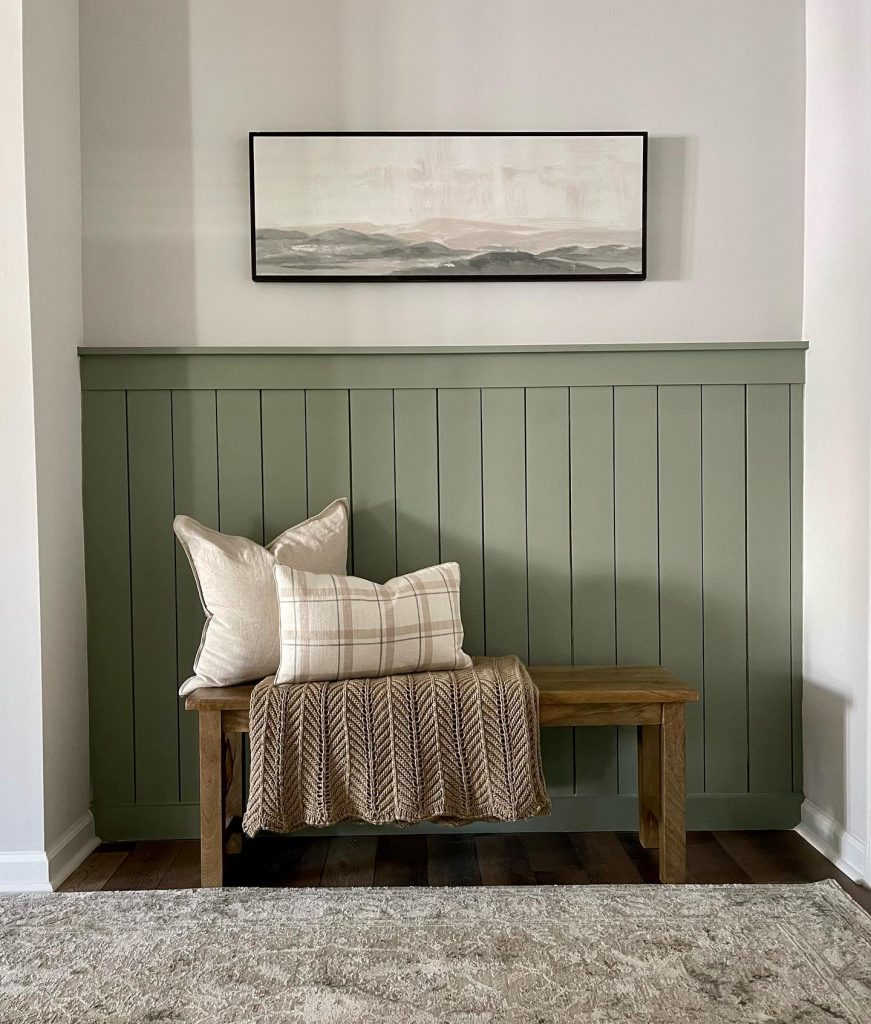 Evergreen Fog SW 9130 is a stunning green for painted kitchen cabinets.