Sherwin Williams Jasper Stone Paint Color
Sherwin Williams Jasper Stone offers a light blue green, watery paint color that is serene and tranquil and great for those who like neutrals but want to add a bit of color.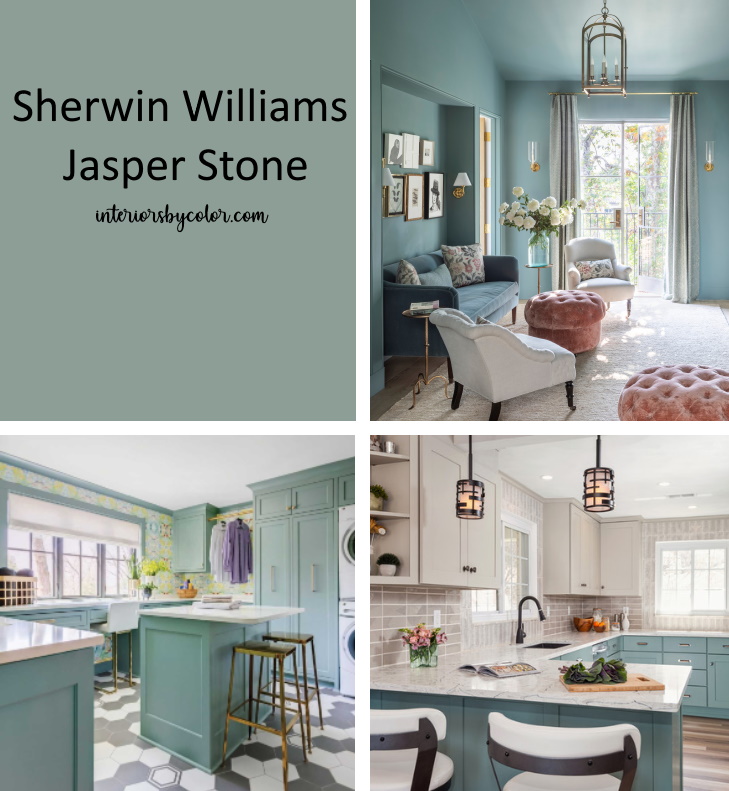 Living Room in Sherwin Williams Jasper Stone Blue Watery blue painted walls and ceiling for an all over color scheme. Light blue color scheme that is refreshing in a traditional style. Accents in gold with the wall sconces and picture frames. Neutral light grey is seen in the soft furnishings of the armchairs and curtains with a hint of color added to the velvety blush ottomans and pink details on the botanical themed throw pillows.
Although Jasper Stone is more of a blue green jasper color, in this room it throws off an overall light blue look. This is similar to an eggshell blue paint color with a hint of green.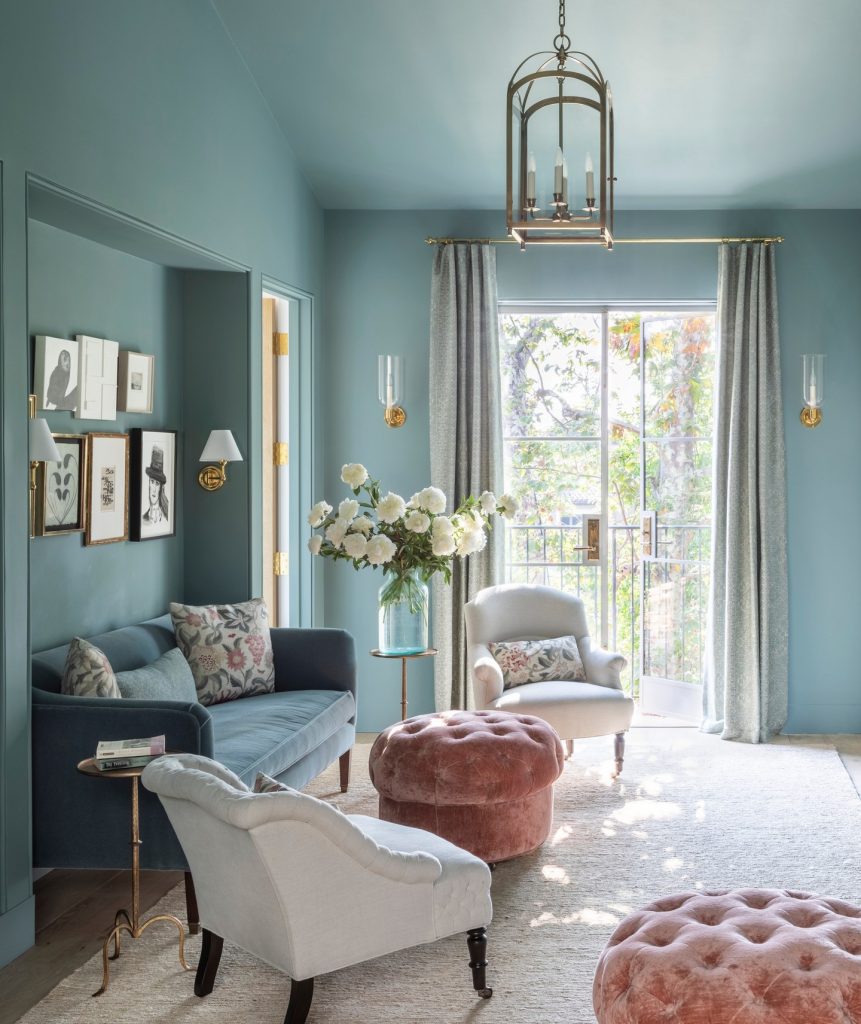 Sherwin Williams Jasper Stone paint color

Laundry Room Designer: Jill White Designs: Jasper Stone SW 9133 (218-C4). Great relaxing paint color perfect for a laundry room. Again we see this paint color combined with gold hardware and neutrals and a splash of color, this time in a vivid yellow as seen in the patterned wallpaper and bright yellow flowers.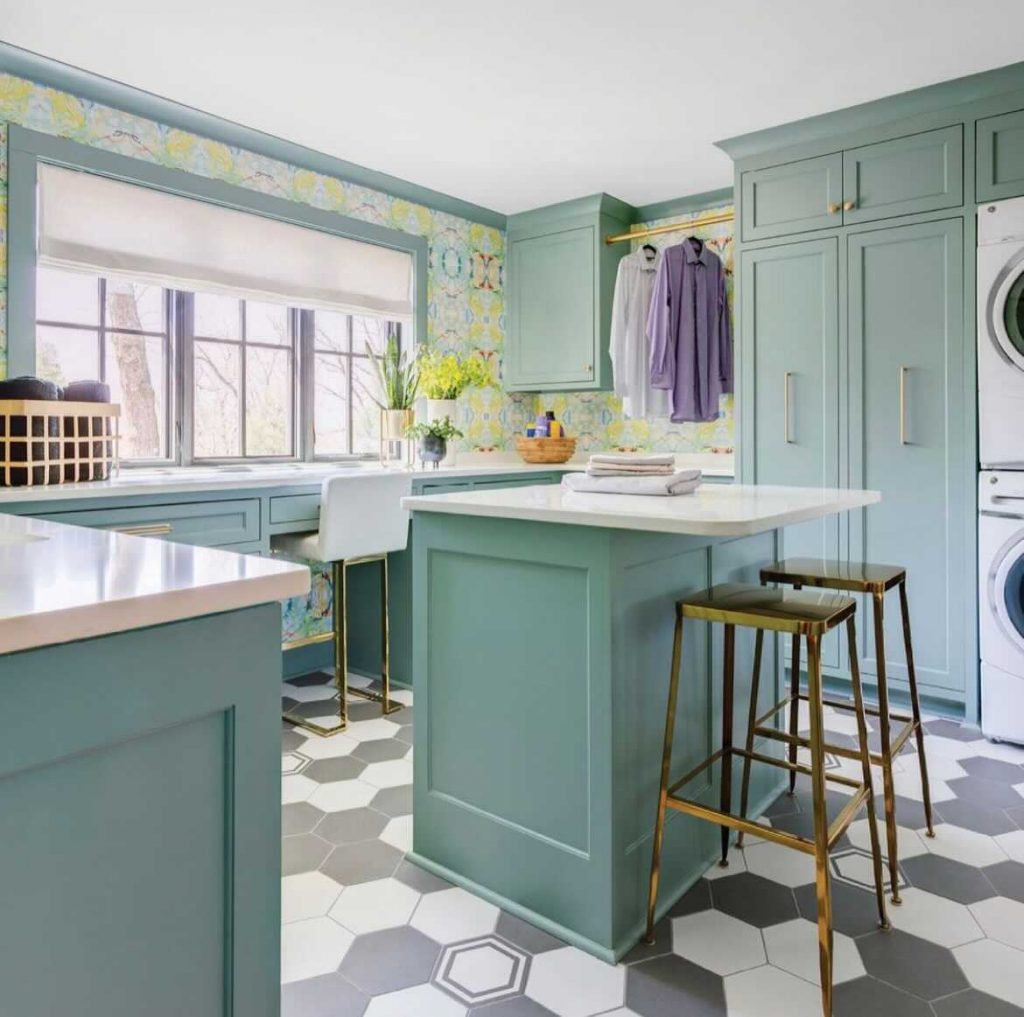 This paint color works well for the bedroom, you can use this serene blue green paint color as a trim instead of an overall paint color. In this bedroom decorator Heather Chadduck Hillegas covered this bedroom's windows and baseboards in Sherwin-Williams Jasper Stone (SW 9133) to contrast walls painted in Alabaster (SW 7008).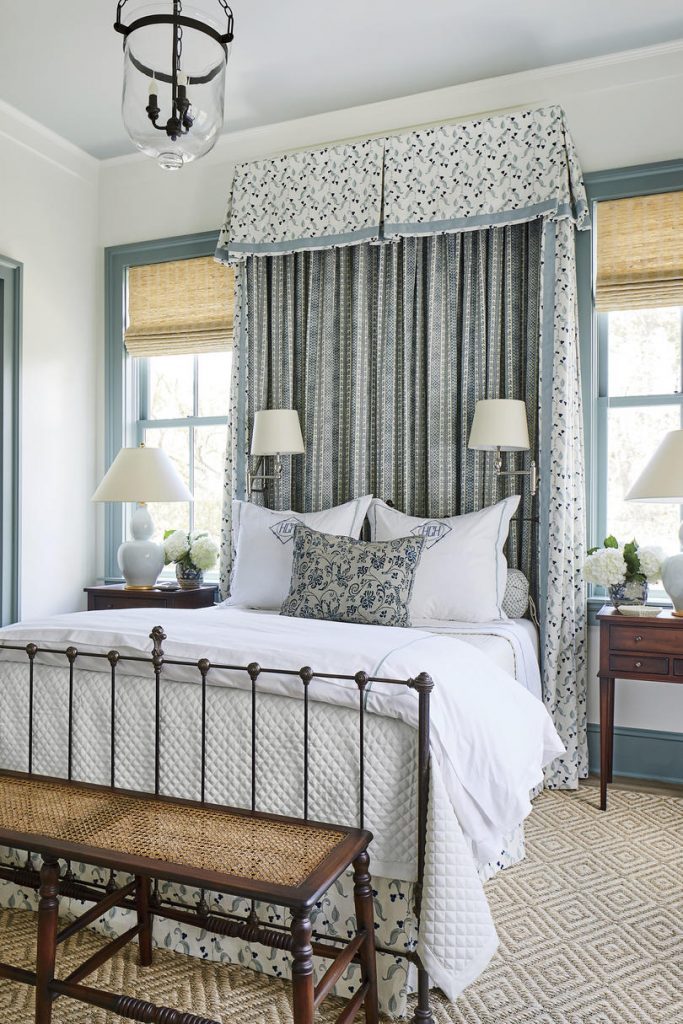 Jasper Stone is fantastic in this renovated kitchen designed by You-Neek Designs and built by Prime 1 Builders.
The two-tone cabinets (painted in Jasper Stone for the lowers and Mindful Gray for the uppers, both by Sherwin-Williams), mixed-tile backsplash and artisan-made pendant lights are unexpected, contemporary touches.