Topsail color because it is what we like to call a "chameleon" color. Meaning that it can look slightly different depending on the amount of natural light in the room.
A lovely light blue color scheme for this house with walls in the living room, dining room and bedroom painted in Sherwin Williams Topsail. Via J. Hirsch Interior Design.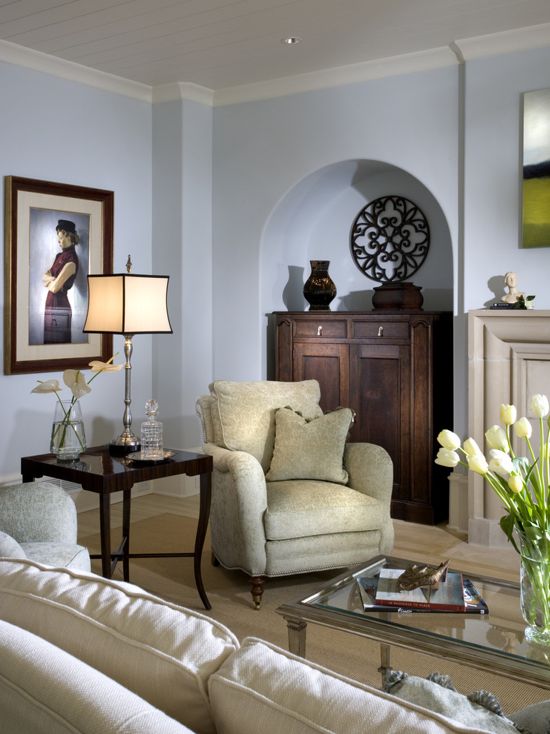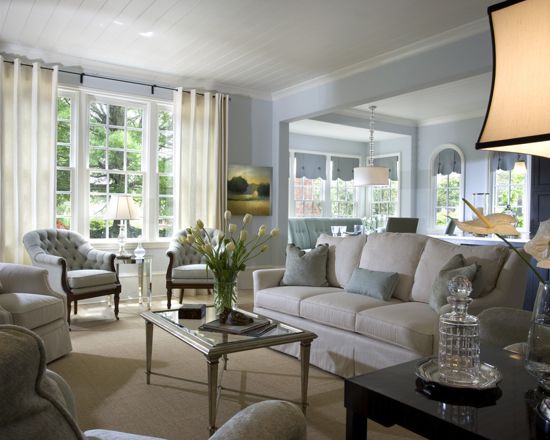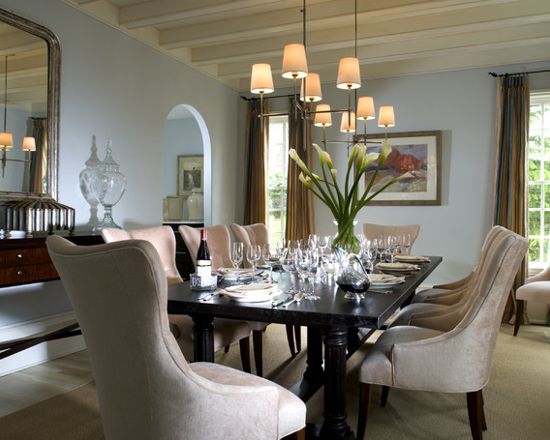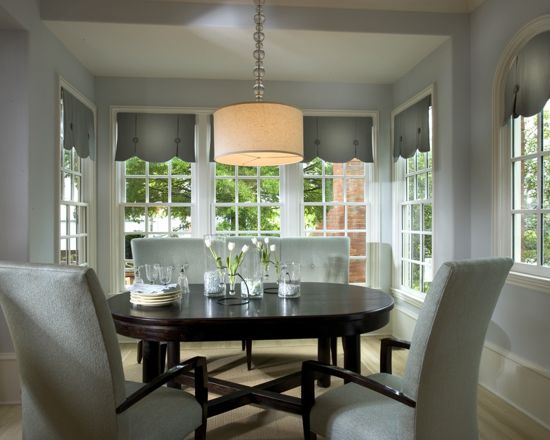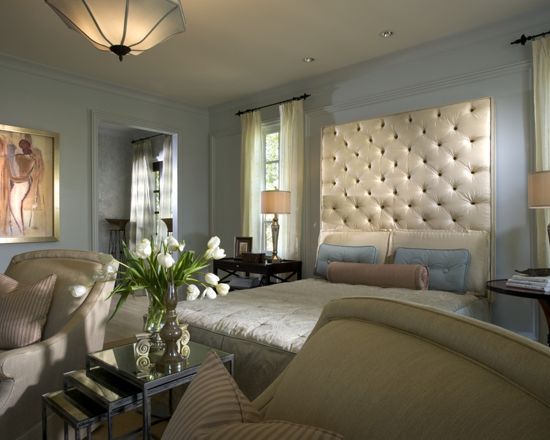 Light blue and white bedroom. Wall paint color is Topsail by Sherwin Williams SW6217. Via Francesca Owings Interior Design.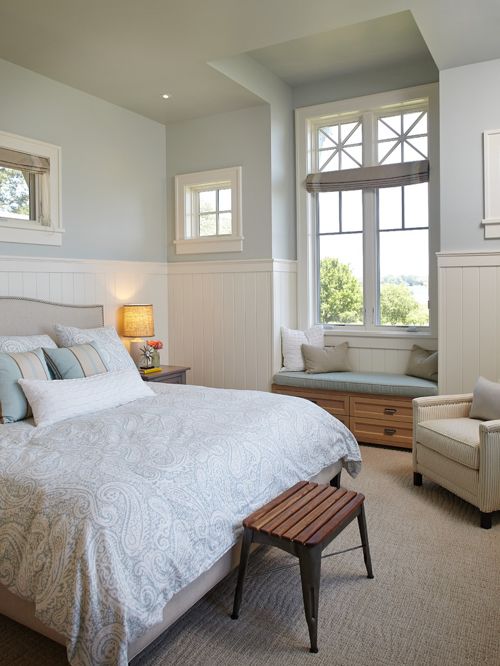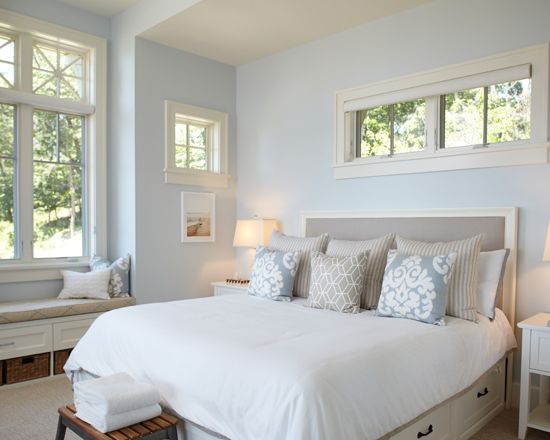 Another fabulous master bedroom with light blue walls painted in Topsail by Sherwin Williams, the ceiling is painted in Benjamin Moore Dove White. The walls have Nickel Gap Wall Boarding. Via Whitten Architects.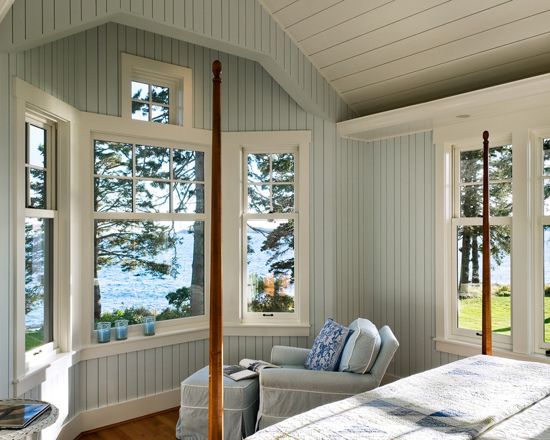 Topsail paint color was used throughout this home in the kitchen and bathroom.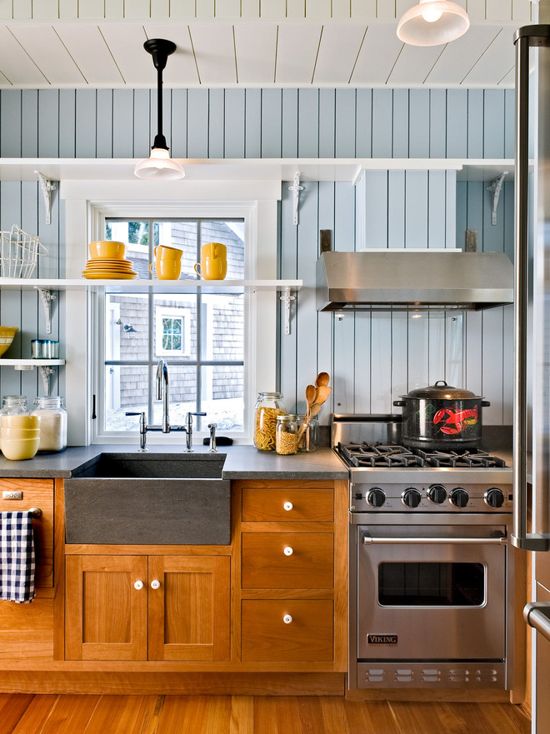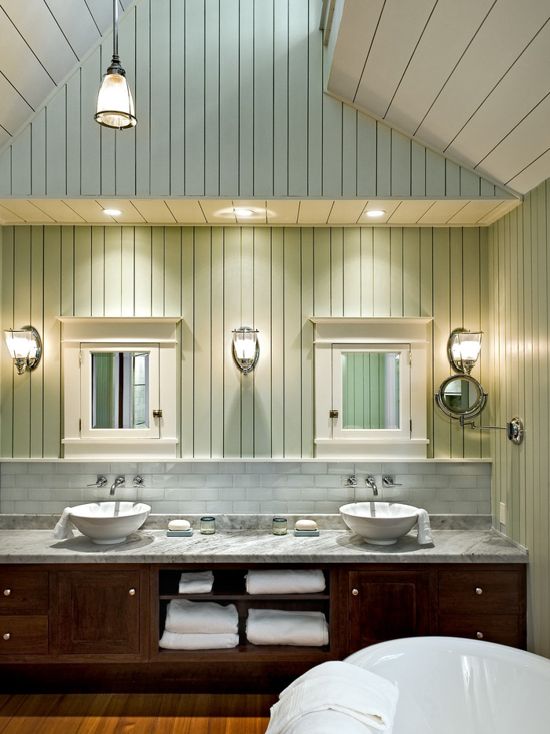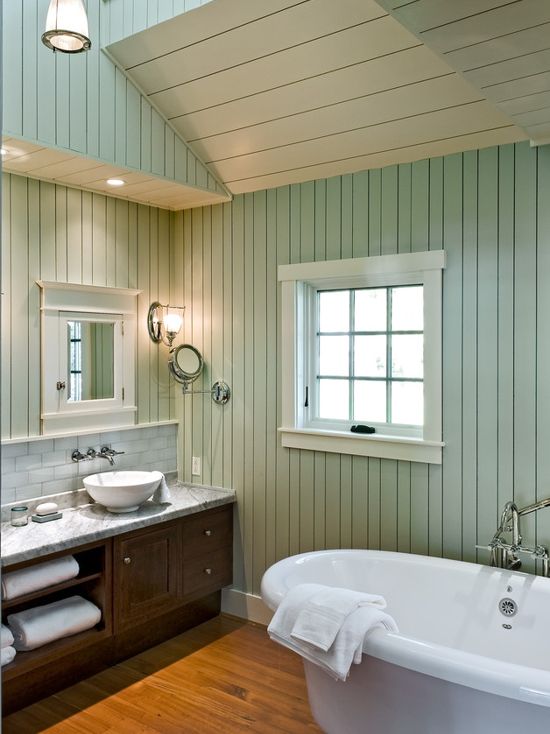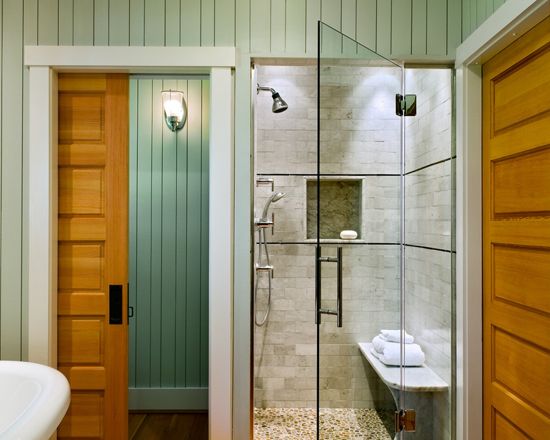 Cabinets and island are Sherwin Williams Topsail, both with a custom glaze. Bar pendants are from Visual Comfort. Via Tobi Fairley Interior Design.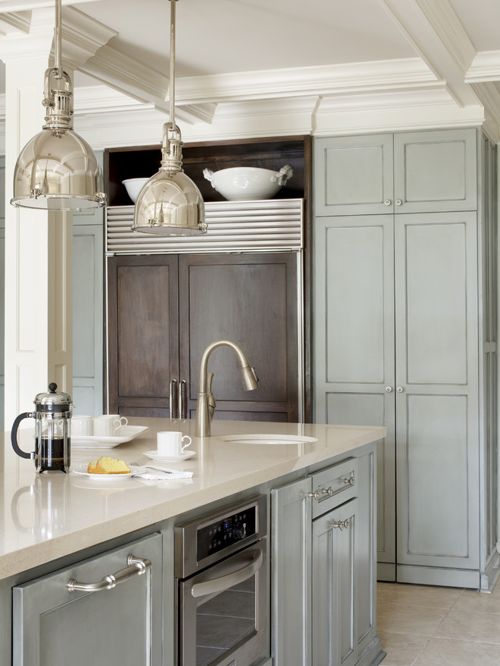 Perimeter cabinets are Sherwin Williams Wool Skein and island is Sherwin Williams Topsail.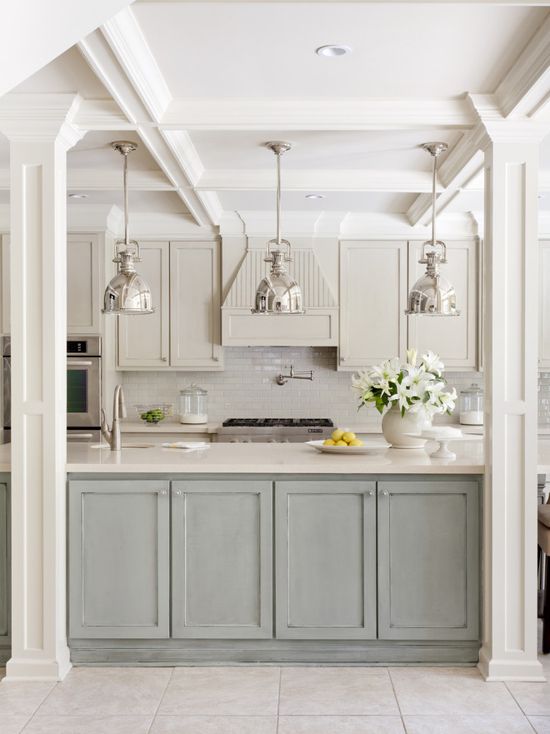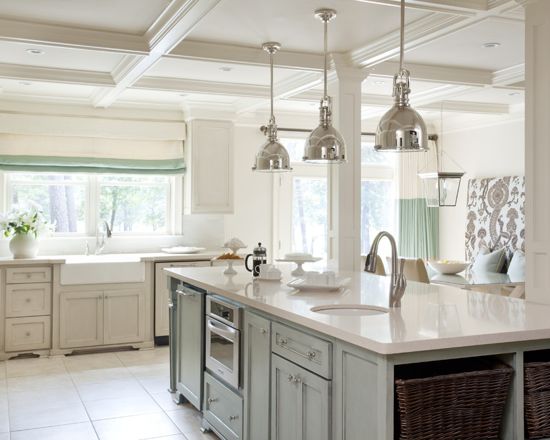 Sherwin Williams Topsail Goes With:
Sherwin Williams Topsail, Pure White, Extra White and Mount Etna light blue color scheme.