Top 9 Chalkboard Designs for Your Home
Top 9 Chalkboard Designs for Your Home compiled by Interiors by Color!
Very cool chalkboard with a white frame around it, very large looks great leaning up against a wall. Write up a recipe or anything you like as they have done here!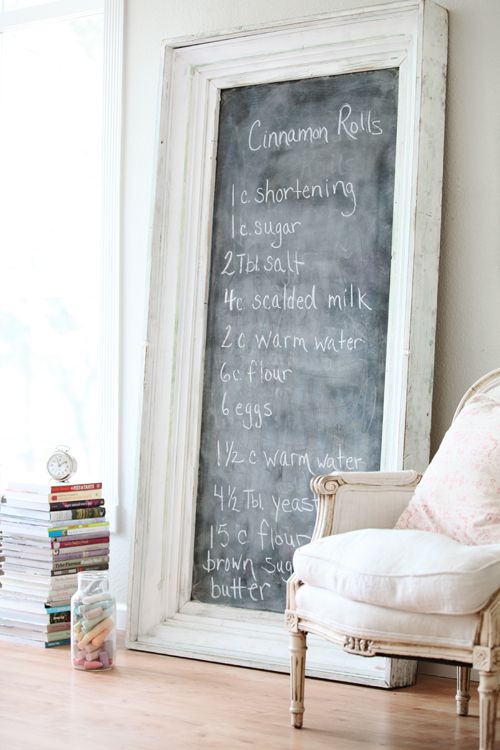 A warm welcoming message for your guests with a chalkboard by the front door.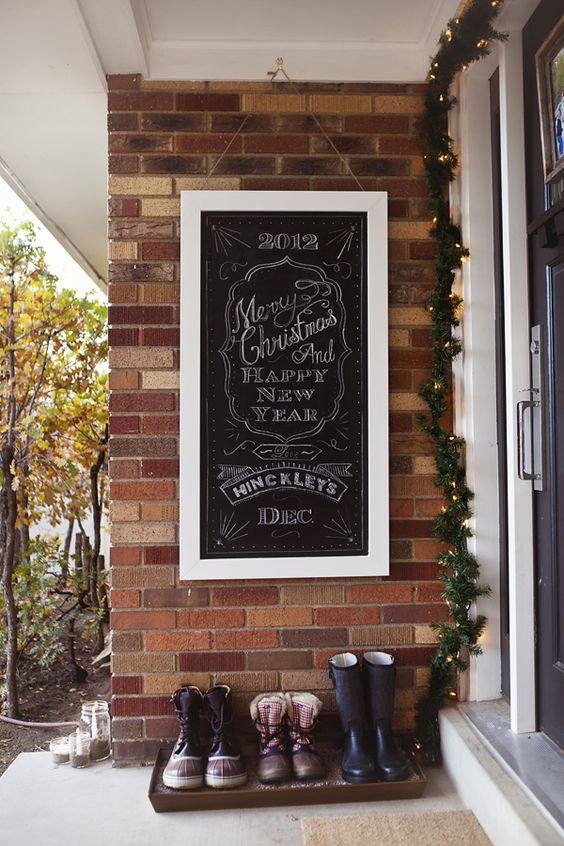 Write some lovely messages to your loved ones in the bathroom with a chalkboard on the inside panel of the vanity door.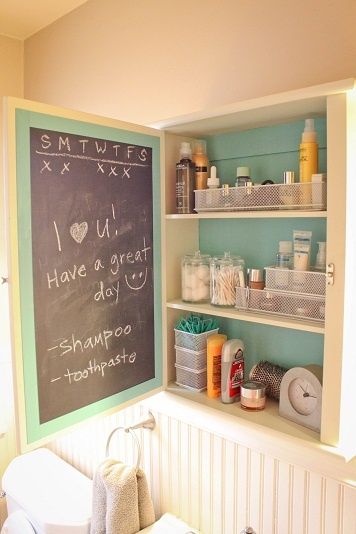 Chalkboard table: this would be very cool for a college apartment or families with small kids.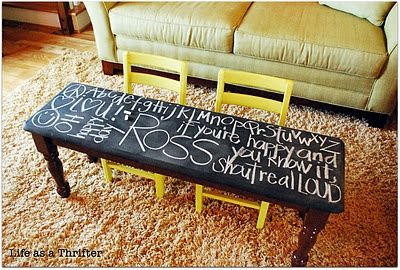 Half wall chalkboard, great for homes with kids, add to your hallway or a playroom.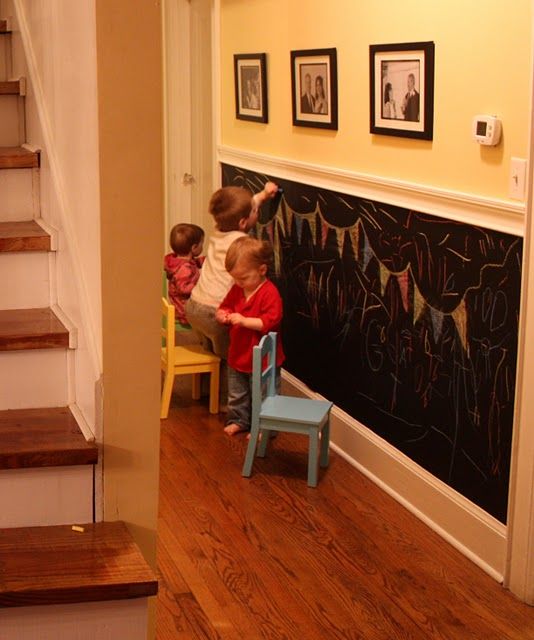 Backpacks needed a place to live. Ideally, someplace not on the floor. This corner is right in between my kitchen and family room. Simple diy wainscot backdrop with hooks and chalk board above each hook. Love this for an entryway.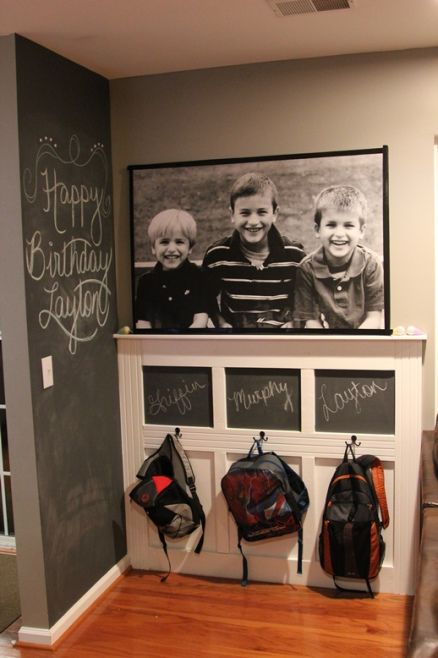 How great is this chalkboard wall with lights, would be fab in a kitchen!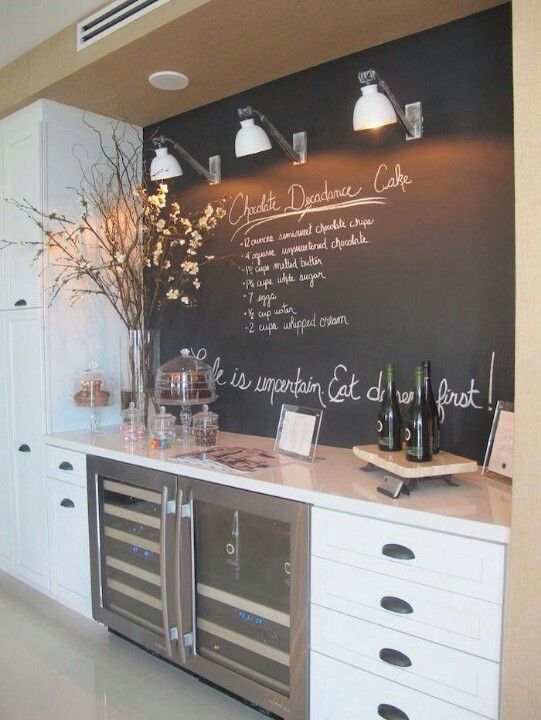 Amazing chalkboard coffee bar, the coffee lover in any home would want one of these!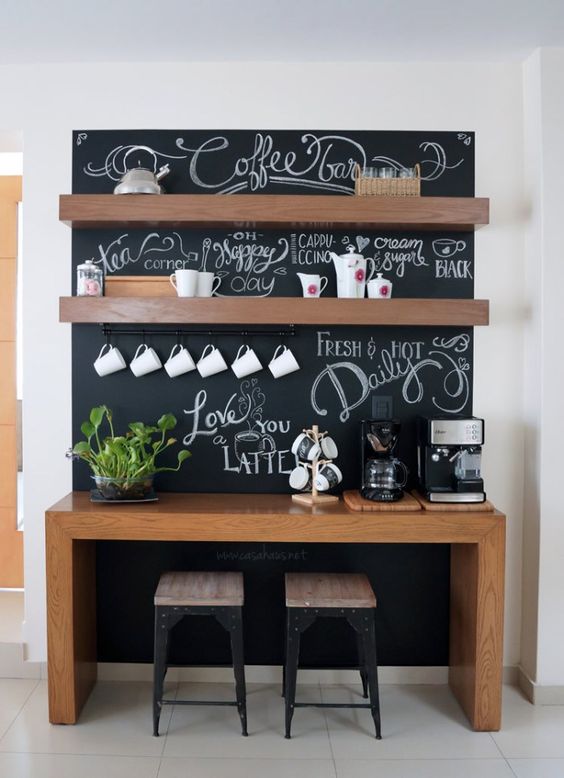 Create a chalkboard wall around your fireplace, grab some chalk and decorate as you wish!!!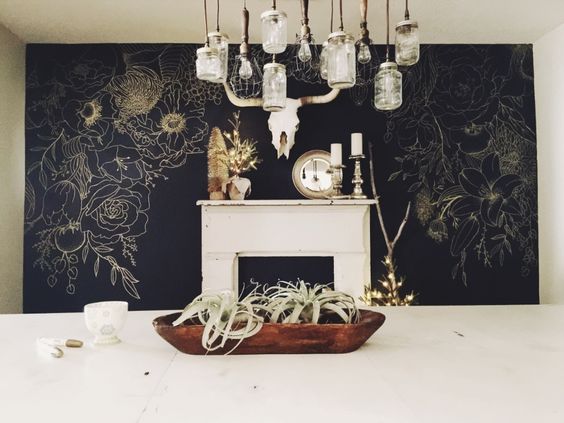 More Great Looks Like This