Turquoise Walls and Ceilings and Wicker Chairs
A good technique to expand the sense of space in a room is to paint in one shade from floor to ceiling. This dining room is painted in turquoise, the baseboards and crown molding the same color as the walls to make your room seem larger and the walls higher.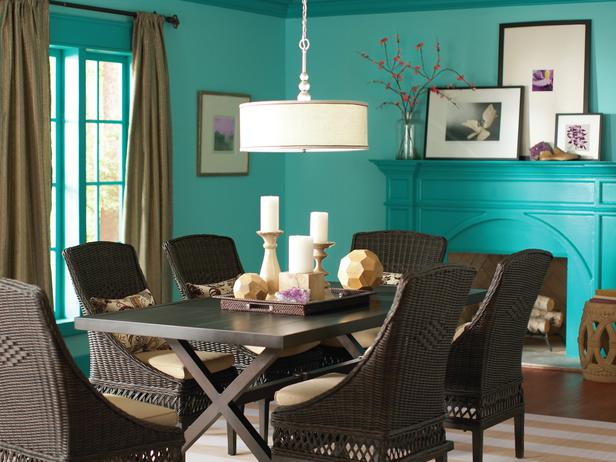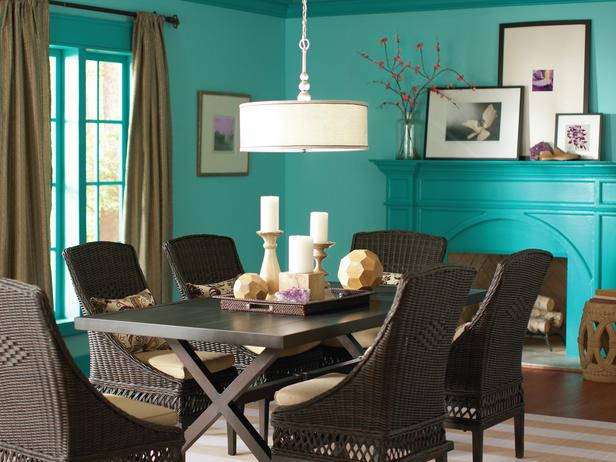 Image Description: Turquoise painted walls, fireplace and ceiling, wicker dining chairs.
Image from The Home Depot.