Undulating Purple Monochrome Console
Beautiful undulating modern art console in deep purple.
The undulating shape of this piece was envisioned from the intriguing chemical reaction, which occurs when a material liquefies and subsequently solidifies with changes in temperature. Its fluid and unusual form is molded from fiberglass filled with expandable polyurethane.

Finished in a high gloss its name, Monochrome, is a reference to the use of a single material with a uniform and matte tone of electric blue; a color that translates the vivacity and emotion which is expressed in this piece.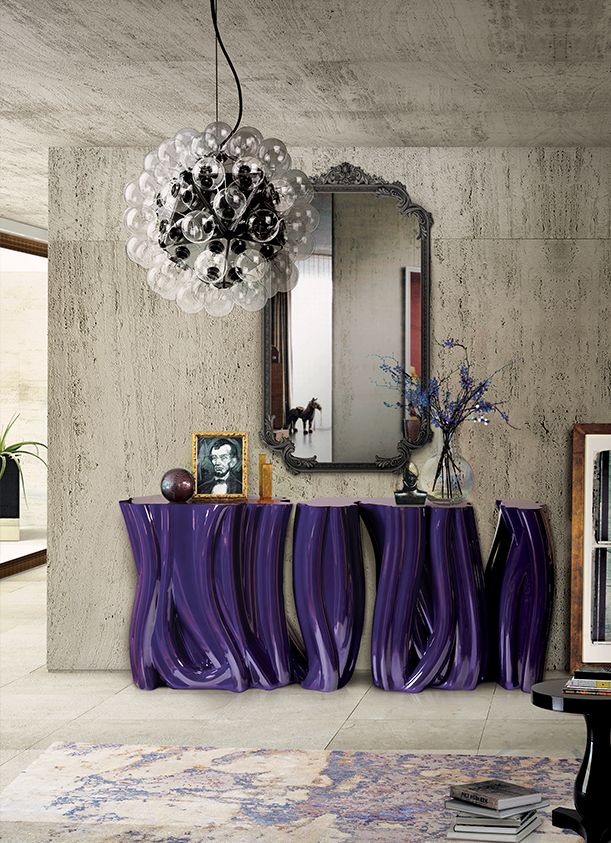 From Design Pass London