A Modern Red Kitchen in Tuscany
A Modern Red Kitchen in Tuscany.
Cucina e vetrage in stile Shaker 'Pleasant Hill' by Homewood Bespoke. Top in rovere di recupero finitura a olio, lavello Farm Sink in ceramica, rubinetteria design by Homewood in ottone naturale --- 'Pleasant Hill' Shaker kitchen + glazed screen by Homewood Bespoke. Reclaimed oak worktop, ceramic farm sink, natural brass tap.
Pop-up Showroom Homewood Bespoke da Raw & Co., Corso Magenta 10, Milano
Photo: @giorgistefi @leomariani18
Food styling: @aleavallone
Location & styling: @raw_milano
Colors: @thepaintmakersco ('Red Ground' per la vetrage e 'Portrait in Red' per la cucina, tutto finitura eggshell)

Homewood Bespoke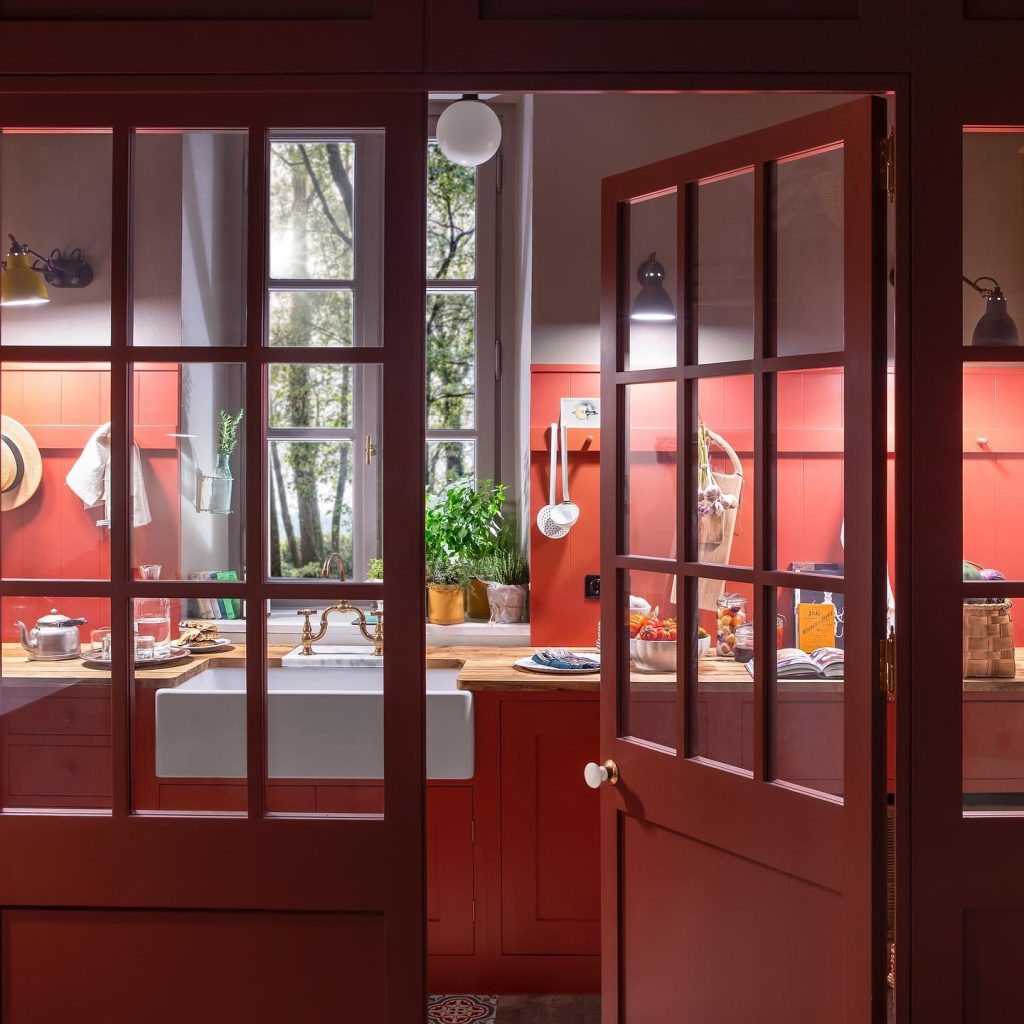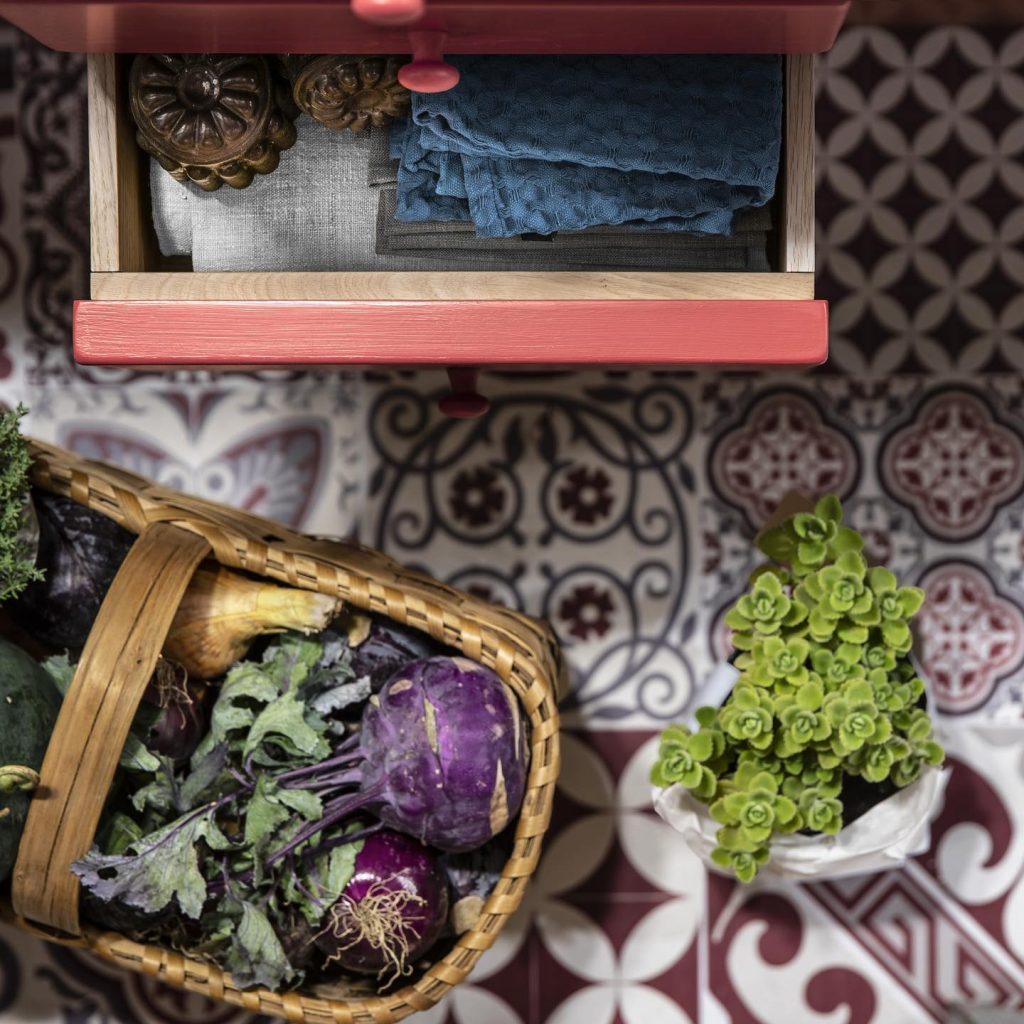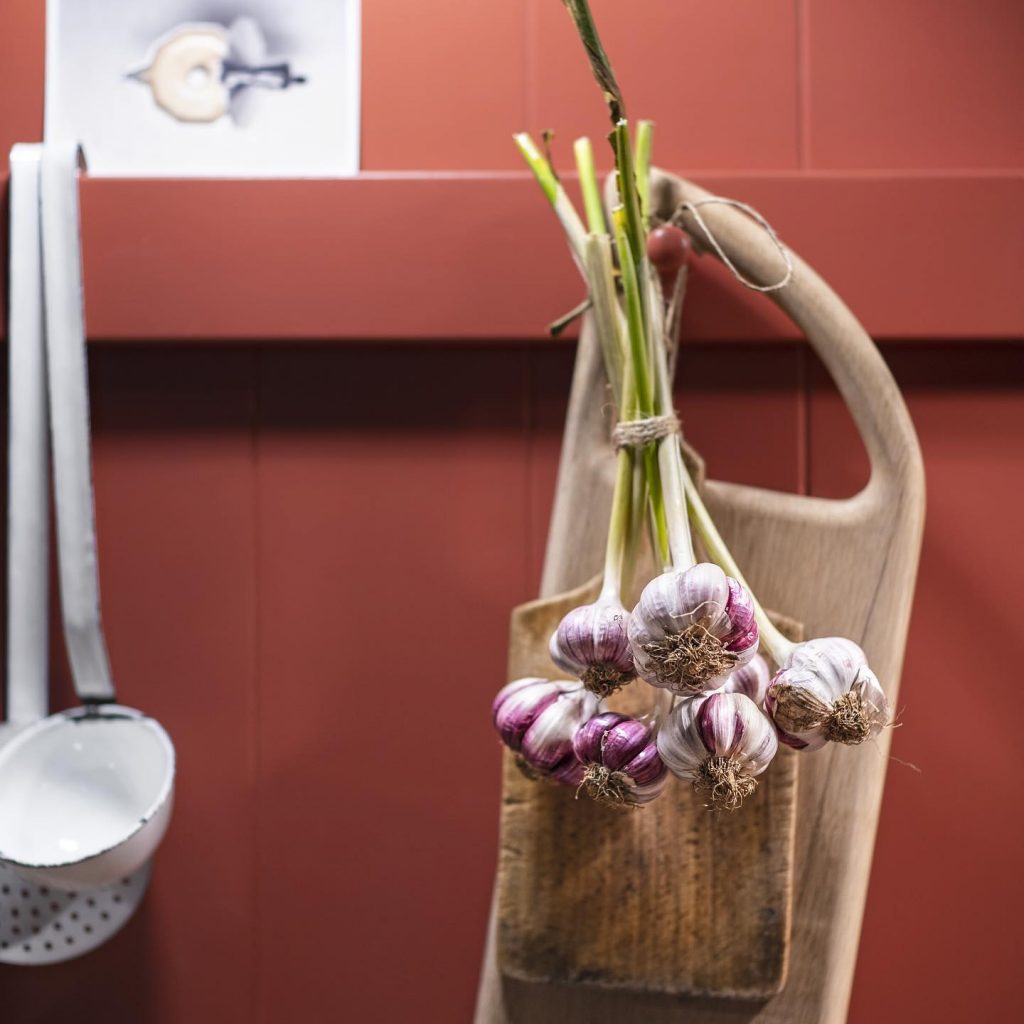 This same paint color and design is used in the laundry room.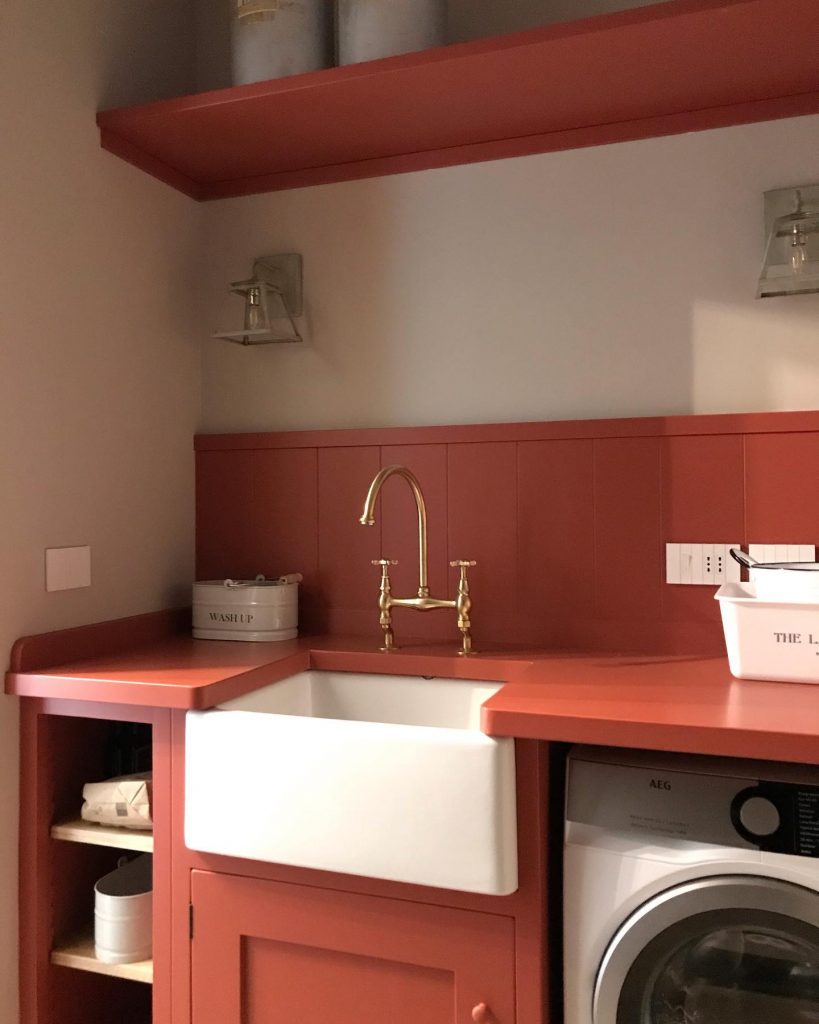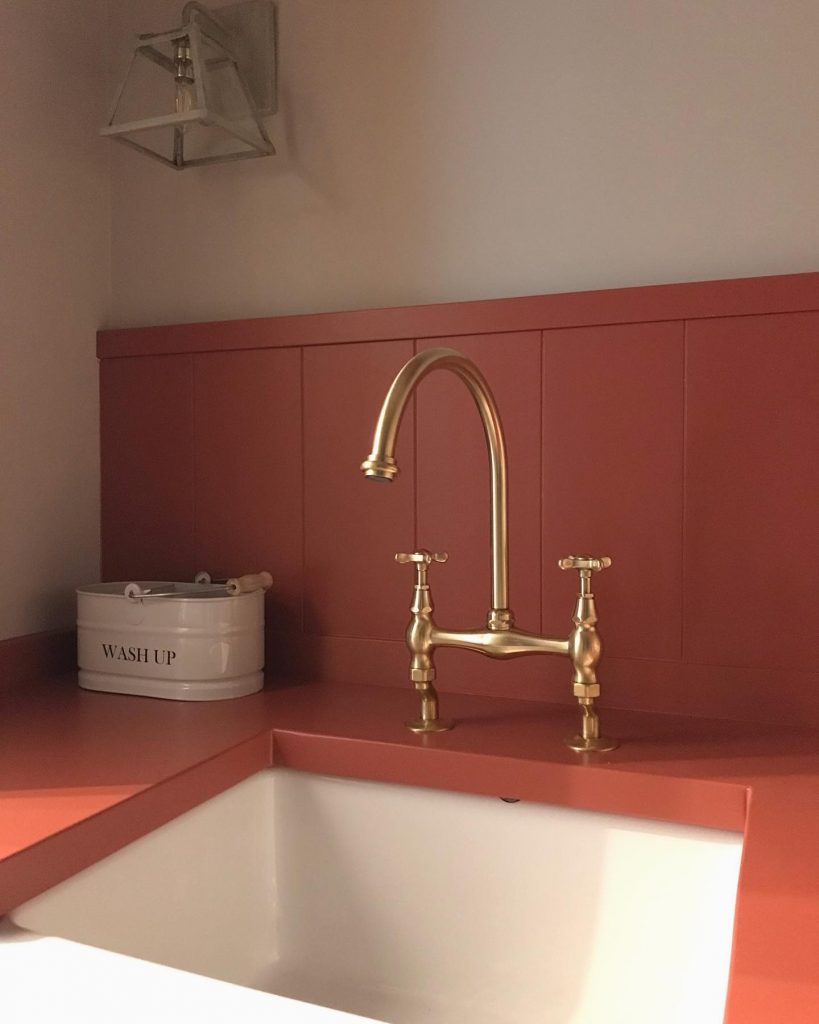 Paint Color Used:
The Paint Makers Company Portrait in Red:
This colour belongs to the Italian pictorial tradition. This shade is recurring in Andrea Modigliani's canvas, enhancing the profiles of the portrayed tapered figures.