Benjamin Moore Most Loved Yellow Paint Colors
Benjamin Moore Most Loved Yellow Paint Colors.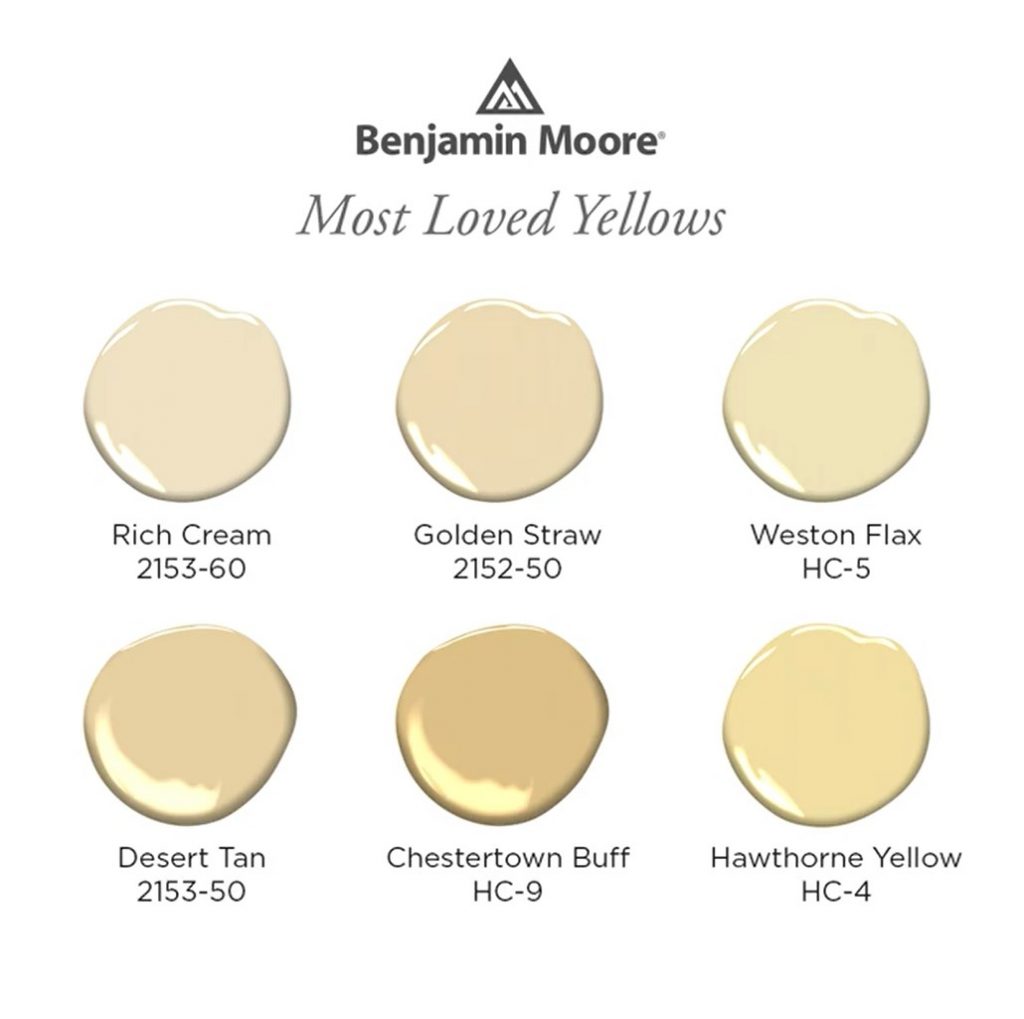 Benjamin Moore Rich Cream
A creamy, yellowy paint that is soothing to the yees.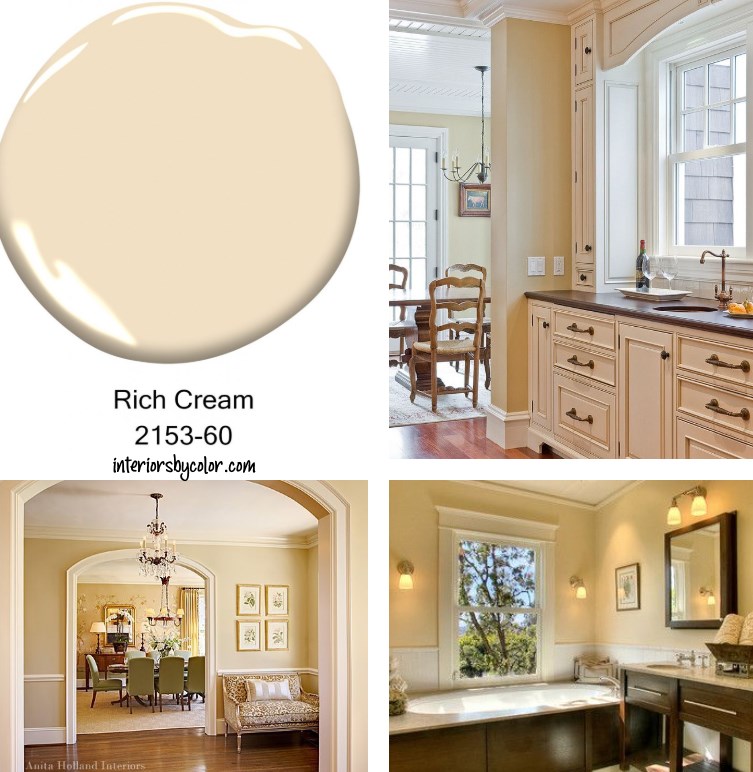 Benjamin Moore Golden Straw
Rich but not overly saturated, this versatile golden yellow mirrors the beauty of a summertime field.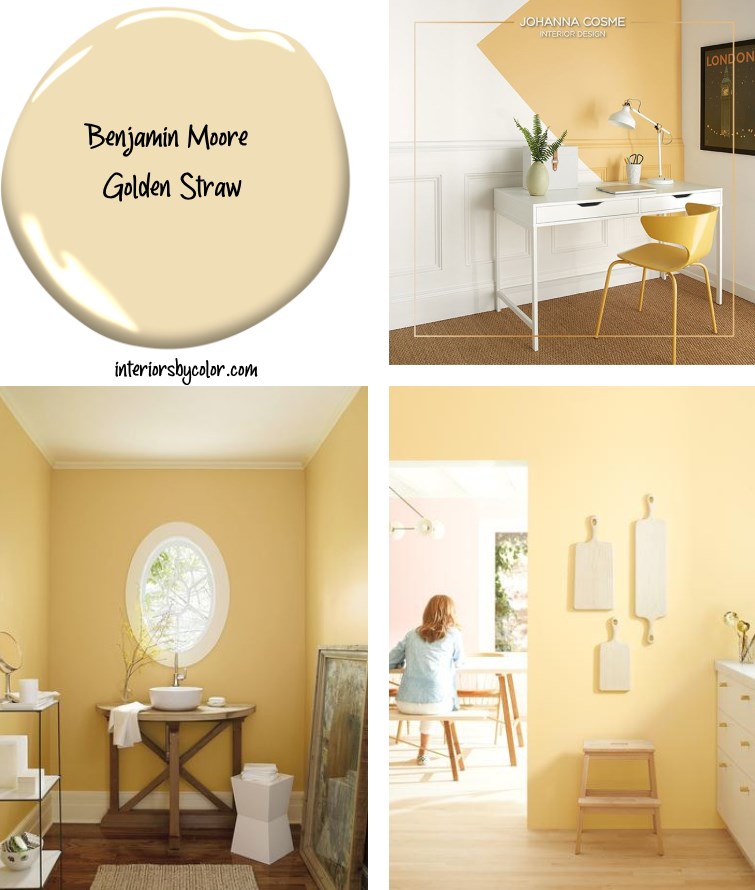 Benjamin Moore Weston Flax
This paint color is reminiscent of buttercream, great for living rooms and house exteriors.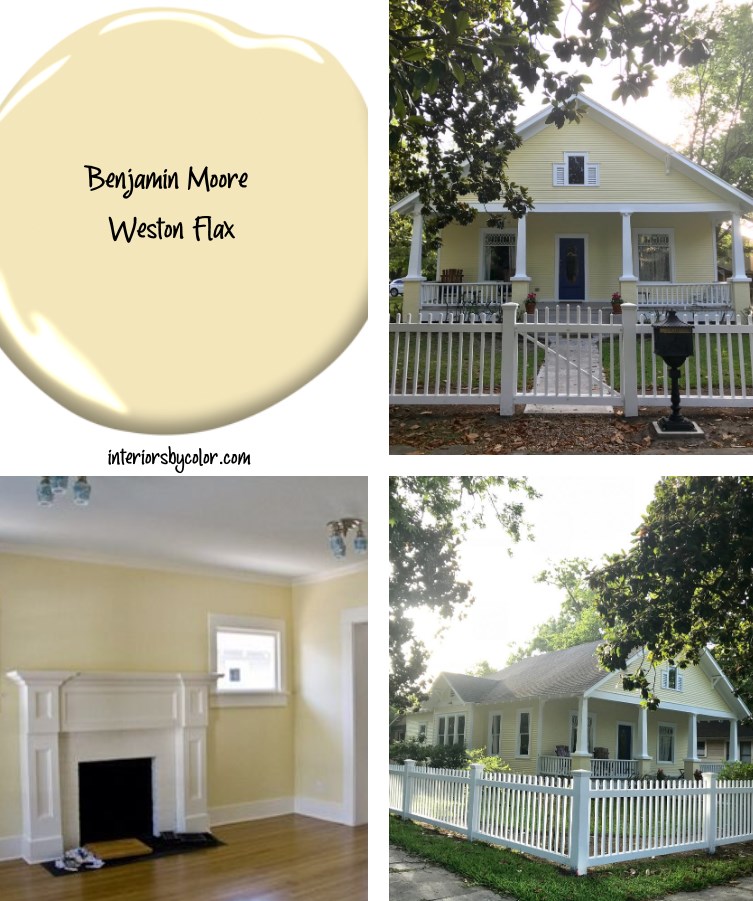 Benjamin Moore Desert Tan
Neutral tan paint color that is warm and inviting.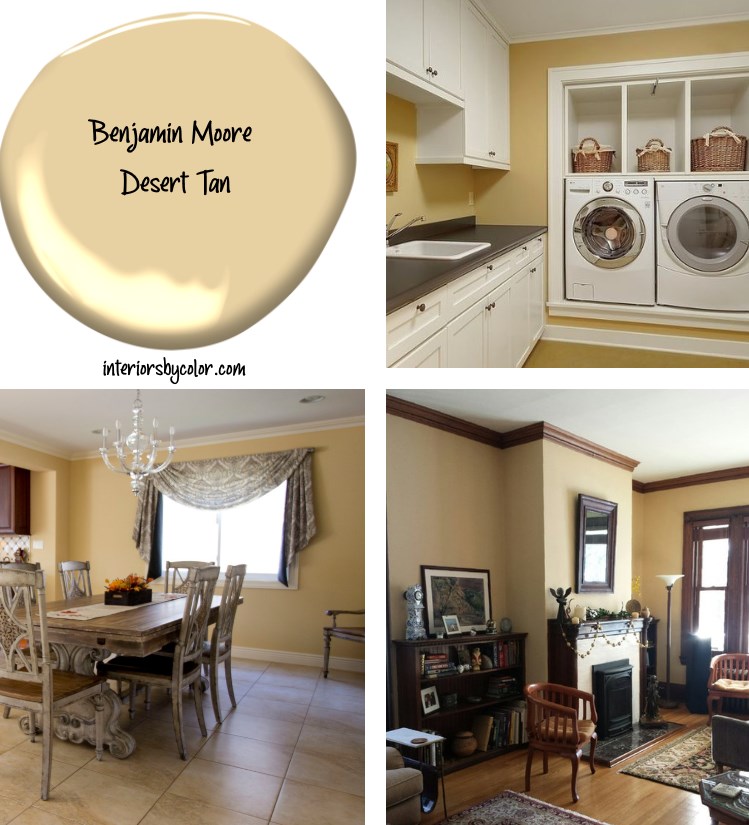 Benjamin Moore Chestertown Buff
A warm yellow paint that works great for home exteriors as well and living rooms and bedrooms.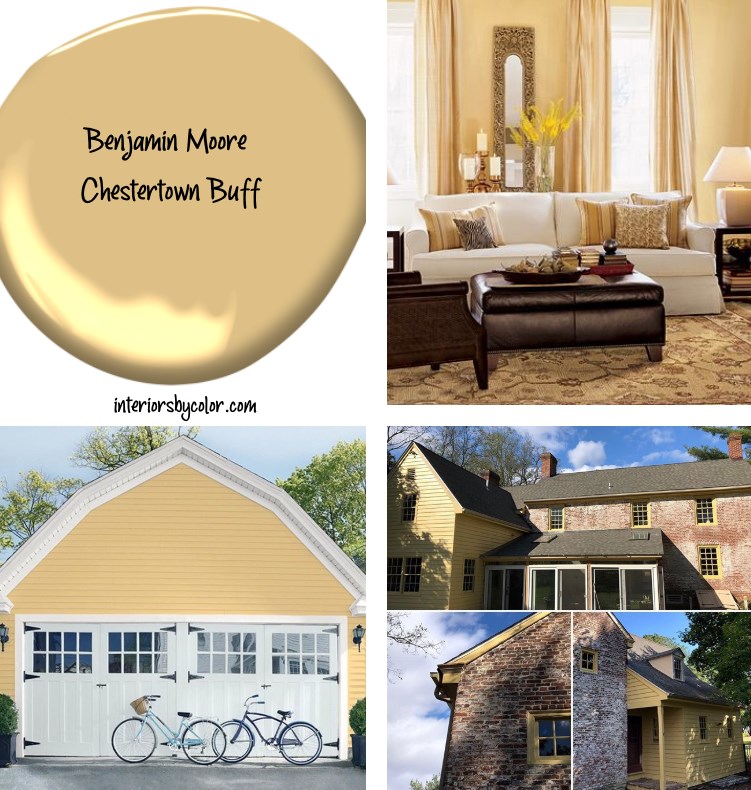 Benjamin Moore Hawthorne Yellow
Stunning yellow paint, great for all purposes interior and exterior.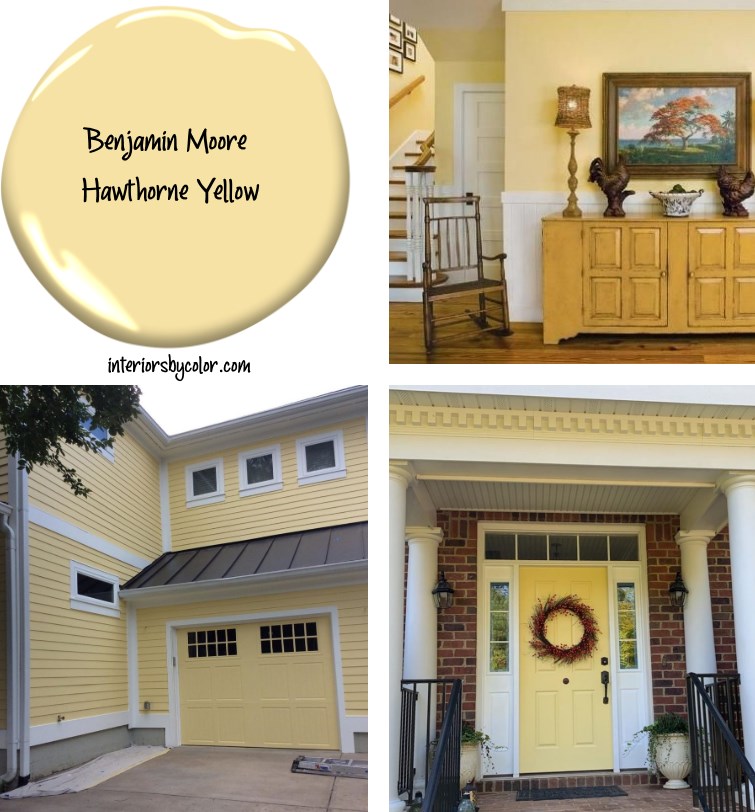 More Yellow Paint Colors by Benjamin Moore
More amazing yellow paint colors to choose from Benjamin Moore.
A cheery-hued front door (like this one, in Marblehead Gold HC-11) will make the perfect first impression — this spring and well beyond. From @onedelightfulhome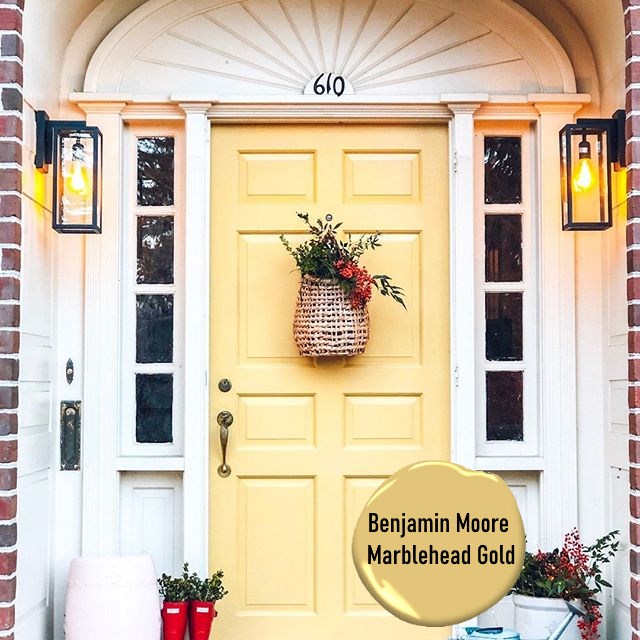 Fantastic contrast: Elevate your entryway by pairing gray hues with a regal touch of gold.