Coastal Charm Dining Room
Stylish seaside scheme in this living room. Blue and white to evoke the shades of the sea and sand, with accents of red and coral pink for eye-catching effect.
Painted furniture in pale shades works perfectly with this style, but by introducing a few unexpected elements, such as the factory stool used here to keep the scheme fresh and interesting.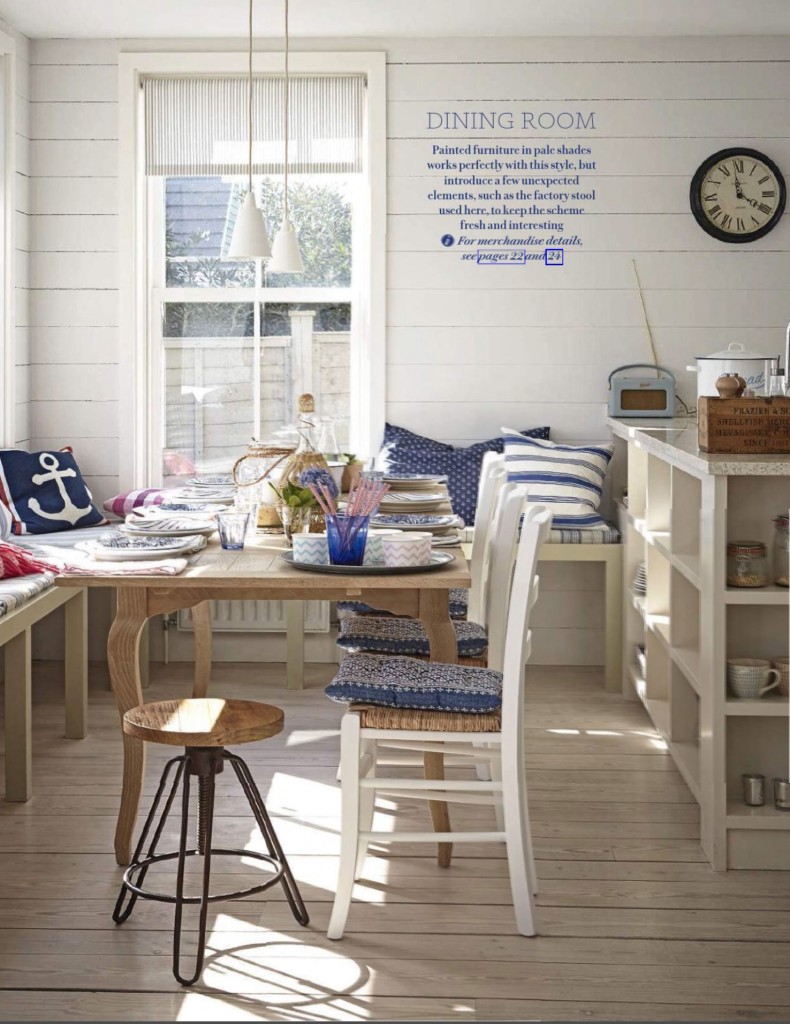 White painted chairs with rush seat, bleached bare floorboards, Walls throughout in Cotton emulsion, wood throughout in Cotton eggshell: Both Country living collection from Marston & Langinger. The floorboards are treated in white Osmo Country Color, Vanilla Wood floors. Nautical themed throw pillows.
From Country Living UK July 2015
Photographer: Nassima Rothacker