Contemporary Red and White Living Room
In this awesome modern red and white living room the white sofa and the two white cube shaped ottomans are original designs from the interior decorator Ana María Quintás.
Stunning, contemporary red lamp by Jazz de Vibia and black and white rug by Beni Ouarain.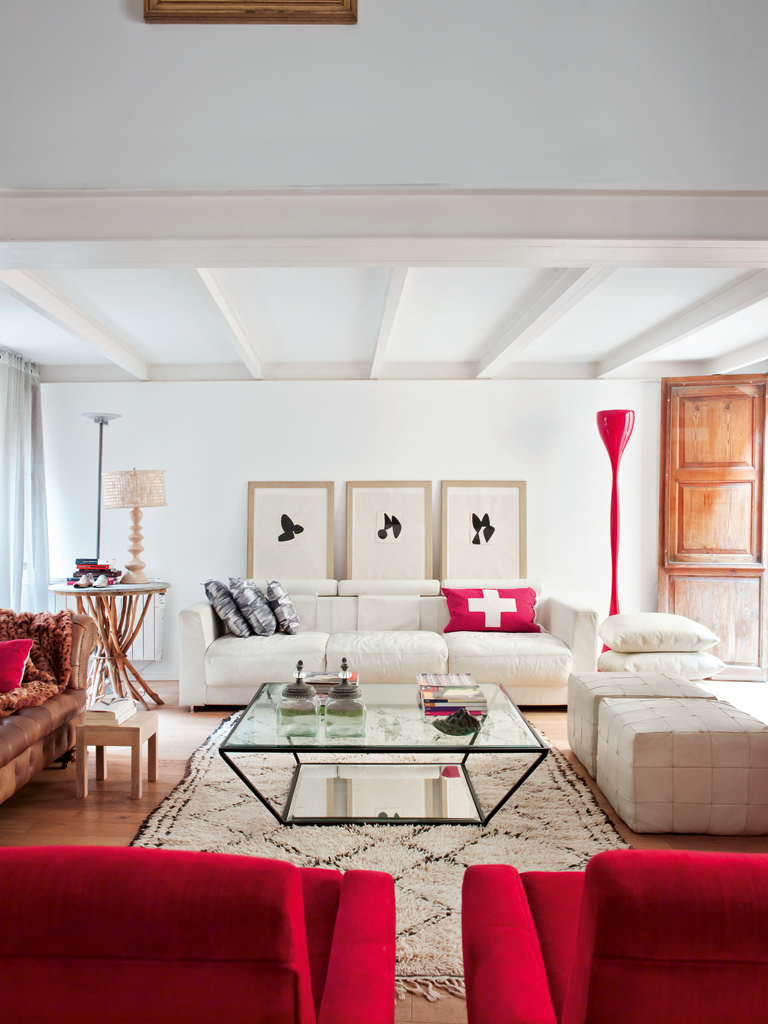 Two Danish armchairs fromt he 50's upholstered in red fabric from the Designers Guild.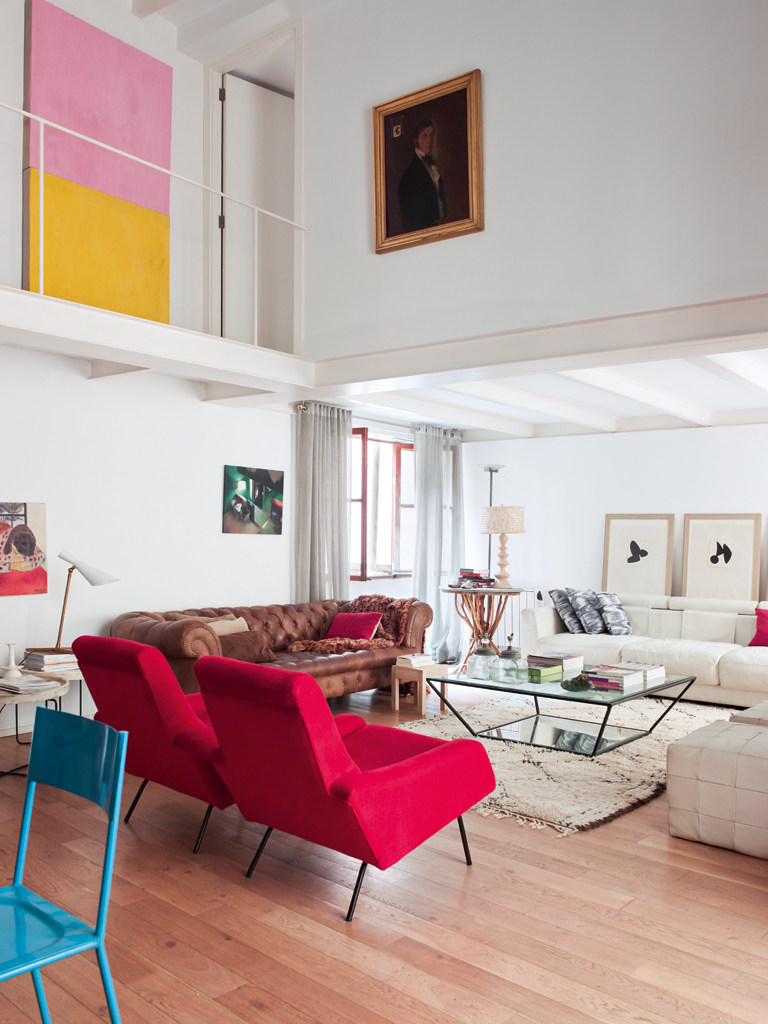 Interior Designer: Ana María Quintás via Nuevo Estilo 13/06/2014
Location: Mallorca, Spain