Pip Rau made Central Asia her 'stomping ground' when she began tracking down rugs, furniture and crafts. A reflection of her tireless spirit, the Victorian terrace where she now bases her business incapsulates a life filled with adventures. Here, a Mahali O'Hare painting hangs above the Gothic fireplace, which Pip found in Bristol. The spiral staircase leads to the first-floor sitting room, and behind it hangs a collection of wood shrines from Karnataka and Russian mirror frames. Photography: Antony Crolla.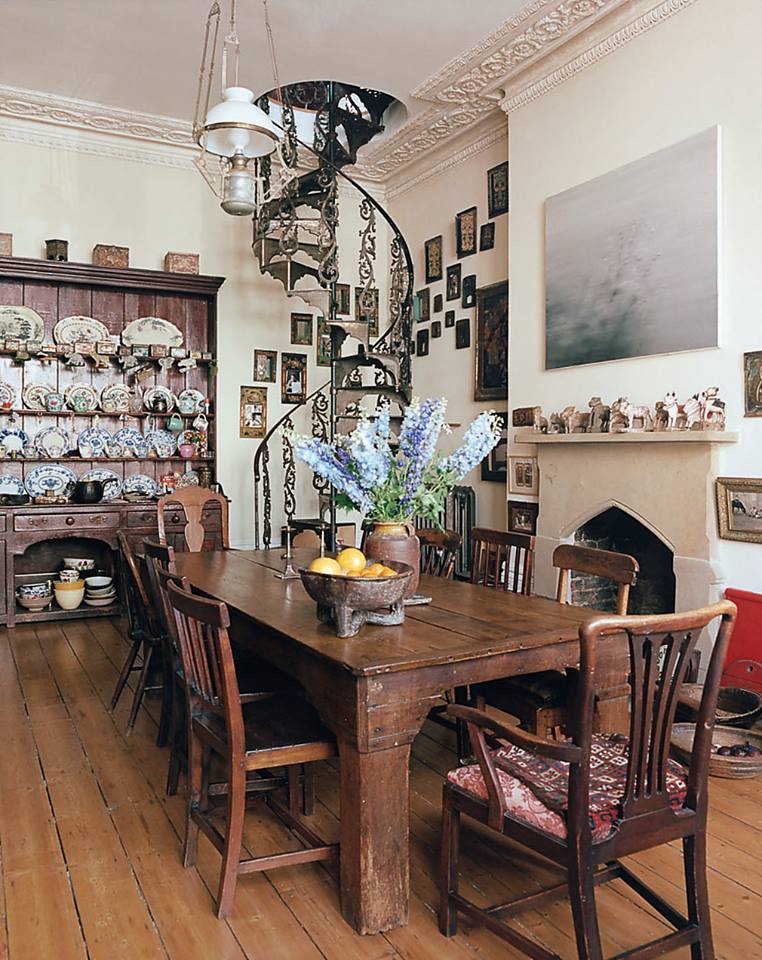 Magazine: The World of Interiors February 2014
Photo: Antony Crolla
Image Description: Berger rug in the home of Luca Vitali comes from the High Atlas, whilst the Secession desk is by Josef Hoffmann, Kelly green walls, red rug, red chairs, chevron wooden floor.