Edward Bulmer Paint Azurite
Edward Bulmer Paint Azurite : This blue is a real pick-me-up, packed with pigment to give strength and depth, but with earthy warmth. It is a homage to the mineral widely used since the Middle Ages to convey great creativity and high status. A great choice for repainting kitchen cupboards paired with lighter walls.  Our paints are vegan and baby, pet and child friendly so perfect for the kitchen.  We also love Azurite in our dining and living spaces, jewel like at night and colourful during the day.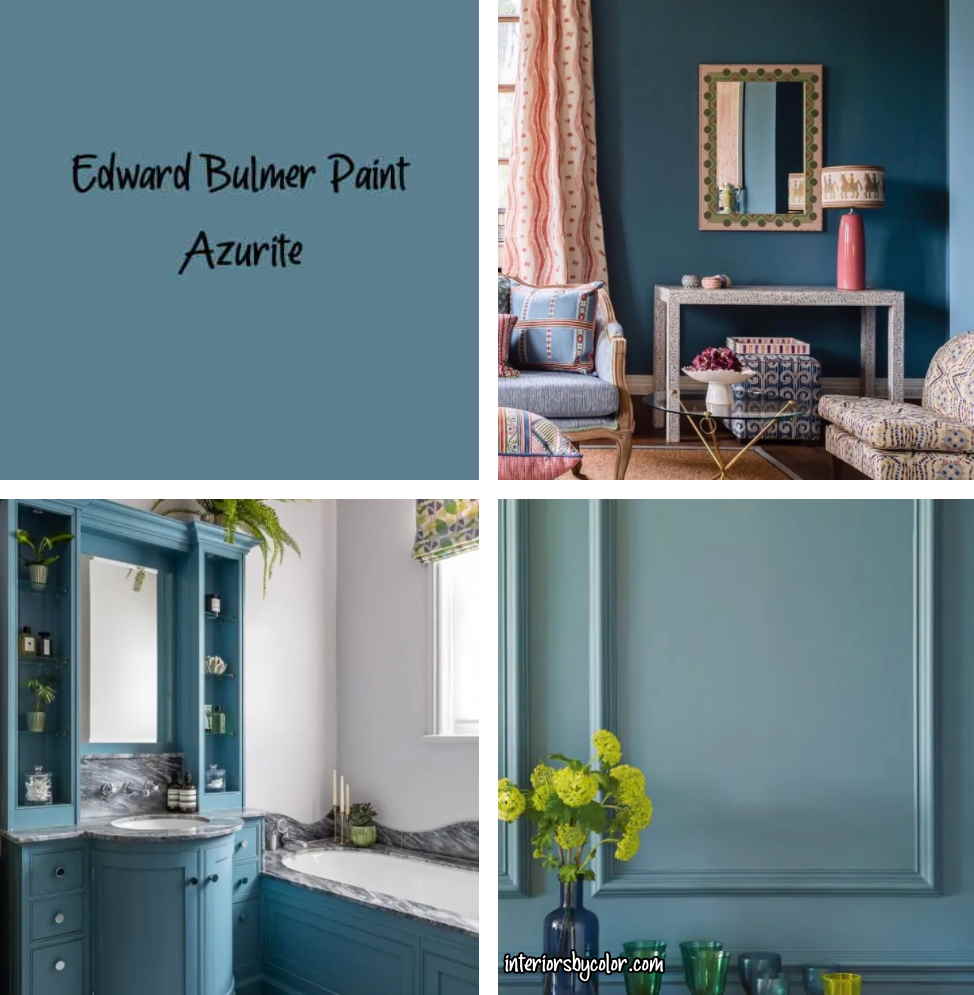 Blue and Red Design Decor with Plenty of Patterns. The walls of this stunning living room are painted with Edward Bulmer Paint Azurite.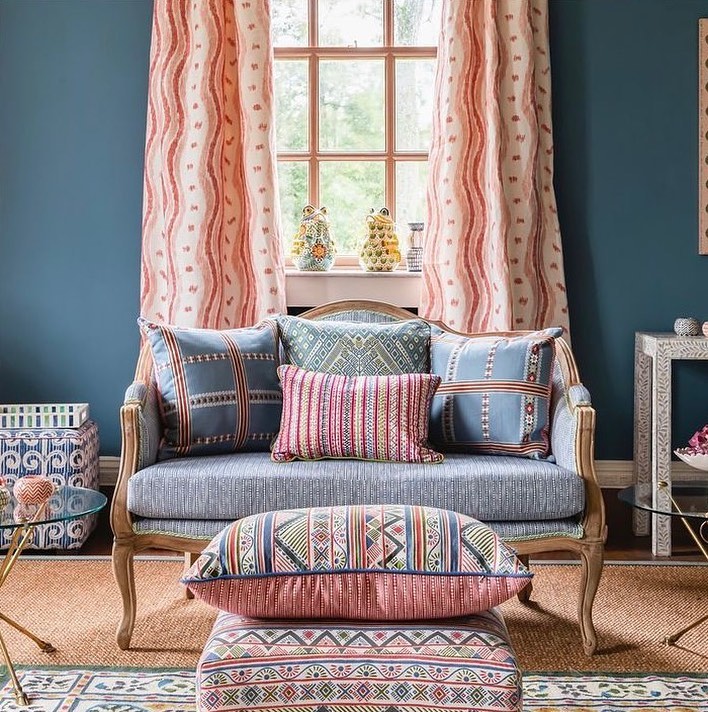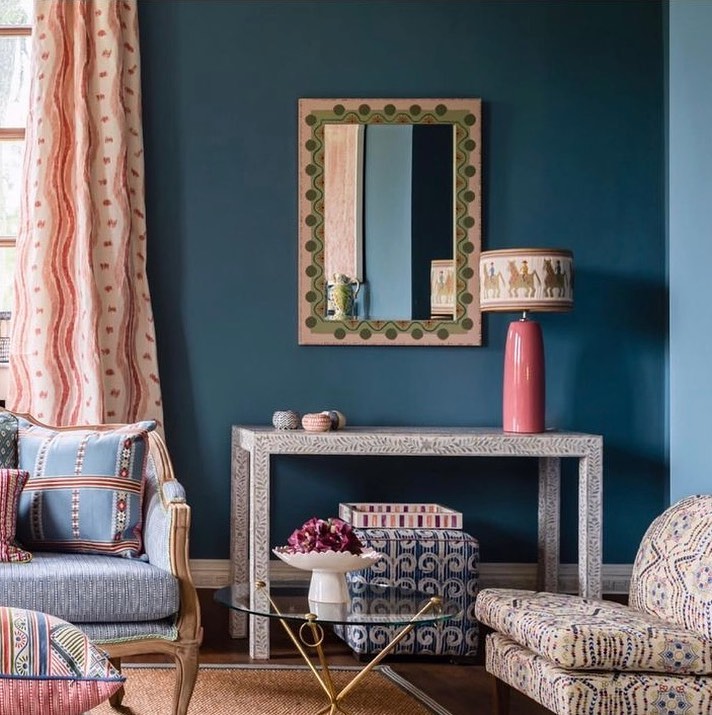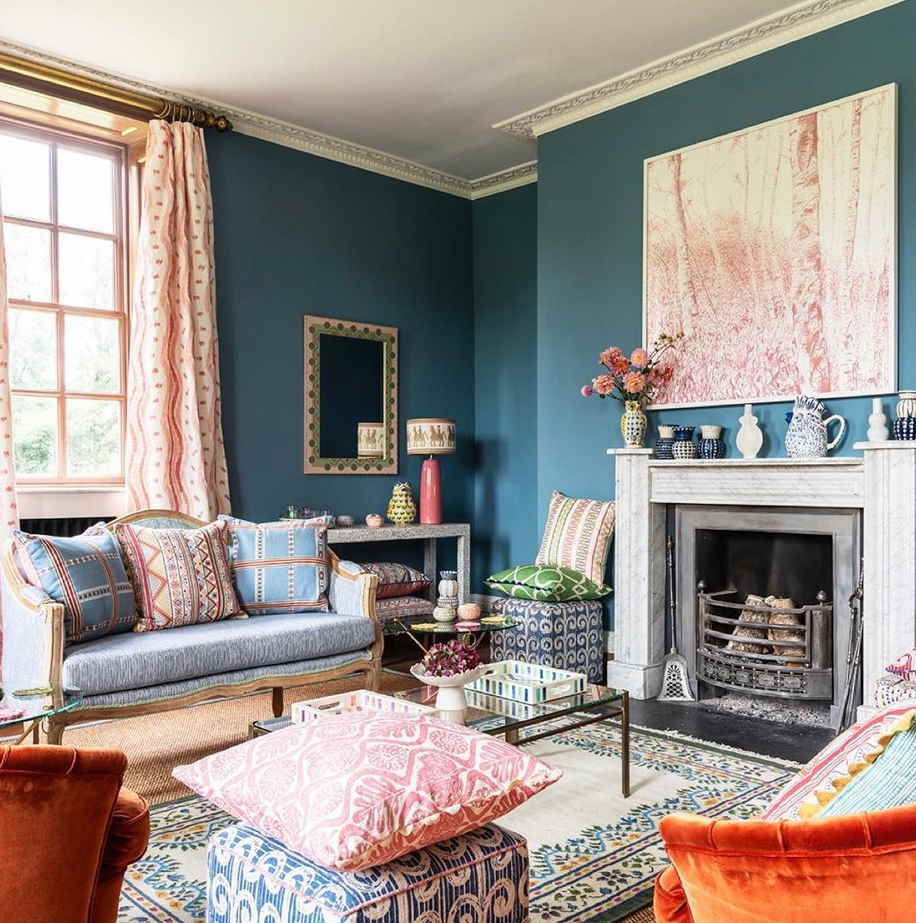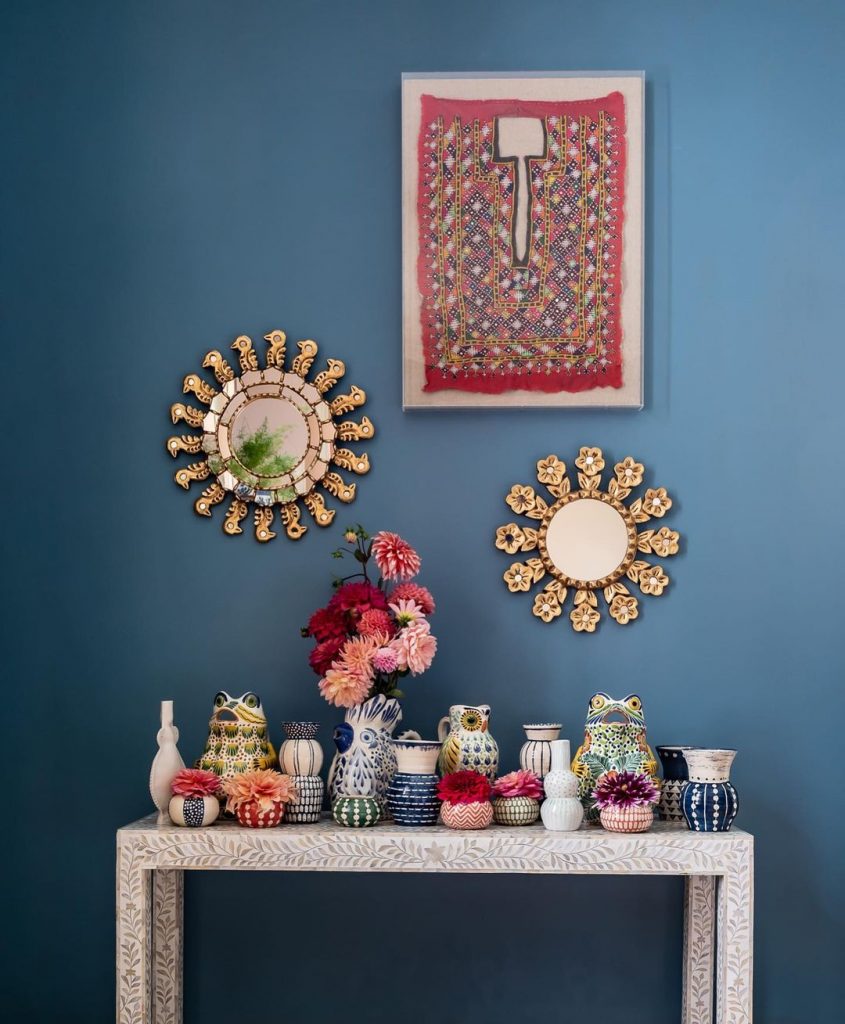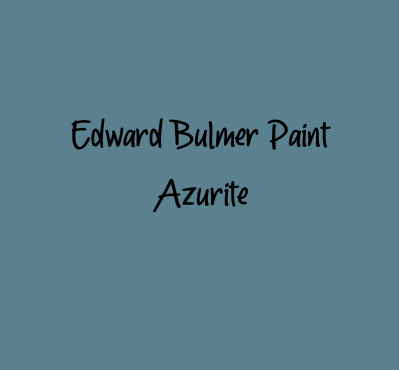 "I have just finished painting my bathroom in Azurite and had to tell you, although you obviously already know … the best emulsion I have ever used, stunning results and the coverage is amazing, only needed one coat! I used your interior eggshell a couple of years ago and that was heaven to use too … congratulations … the colour looks amazing with the white porcelain, nearly used grey but this is fantastic … and different!" by Fanny Brogden.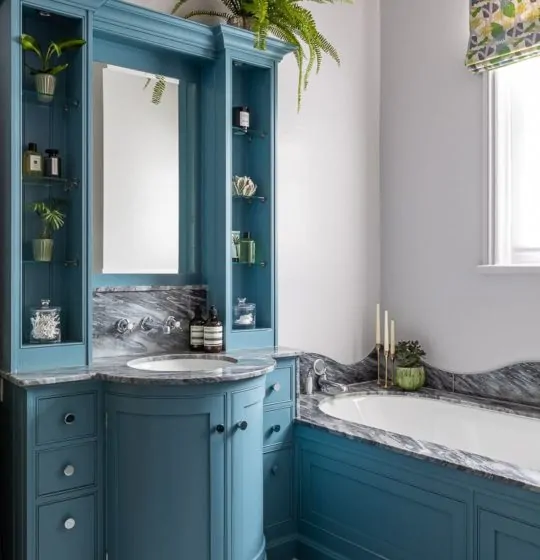 Board and batten painted in Edward Bulmer Paint Azurite.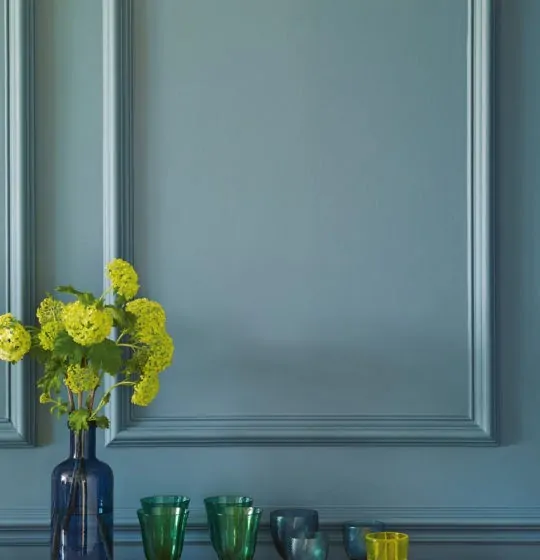 Edward Bulmer Paint Azurite blue colour scheme.