Edward Bulmer Paint Sang de Boeuf
Millennia ago bull's blood would literally have been used to colour distempers and limewashes. The same effect can be achieved with a mixture of red oxide and yellow ochre and my mixture gives a browny red tone that is calm but serious and makes a room a statement. We are leading the way in producing a truly eco-friendly paint range and supplying an honest declaration of our ingredients.

Edward Bulmer Paint Sang de Boeuf Painted Interiors
Edward Bulmer Paint Sang de Boeuf painted kitchen designed by Sean Symington.
The kitchen of our Camden project. This is probably my favourite room in the whole apartment. I love how cosy and inviting it feels. We chose to give the existing timber floors a new life by painting them in a giant checkerboard pattern and installed shelves to accommodate a plethora of crockery….providing the so needed storage in this small space. The walls are painted in our favourite @edwardbulmerpaint shade #sangdeboeuf and the entire palette was derived from the cutest @lamaisonpierrefrey fabric used under the sink and for the blinds. The vibe is 'eclectic Parisian chic.'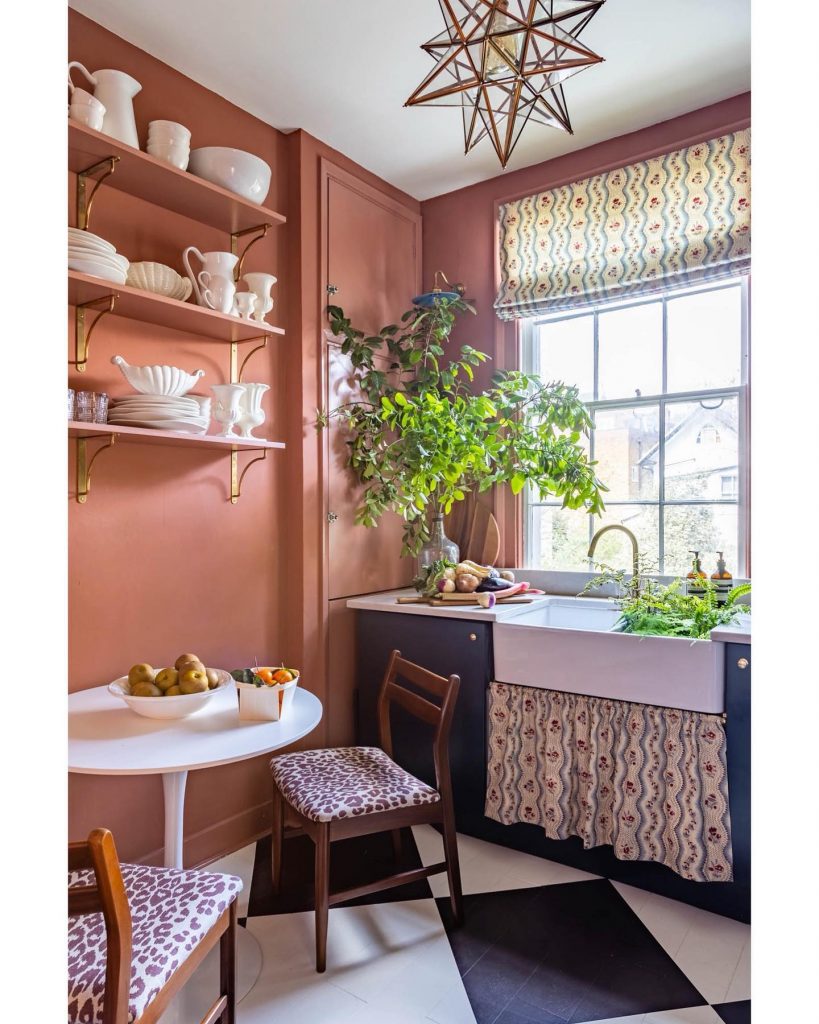 This paint colour creates a dark and moody folksy atmosphere.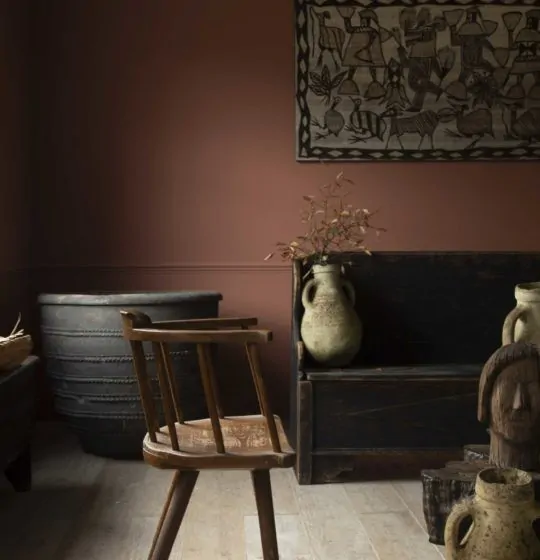 The perfect paint colour for your kitchen cabinets.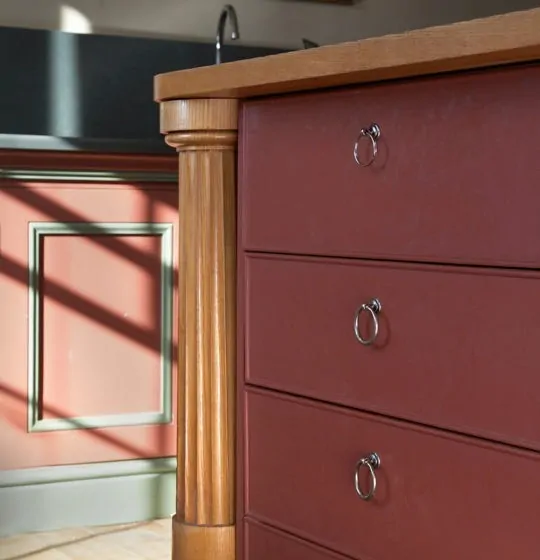 Kitchen shelves and walls painted seemlessly in this amazing paint colour. Via @t1nsmiths .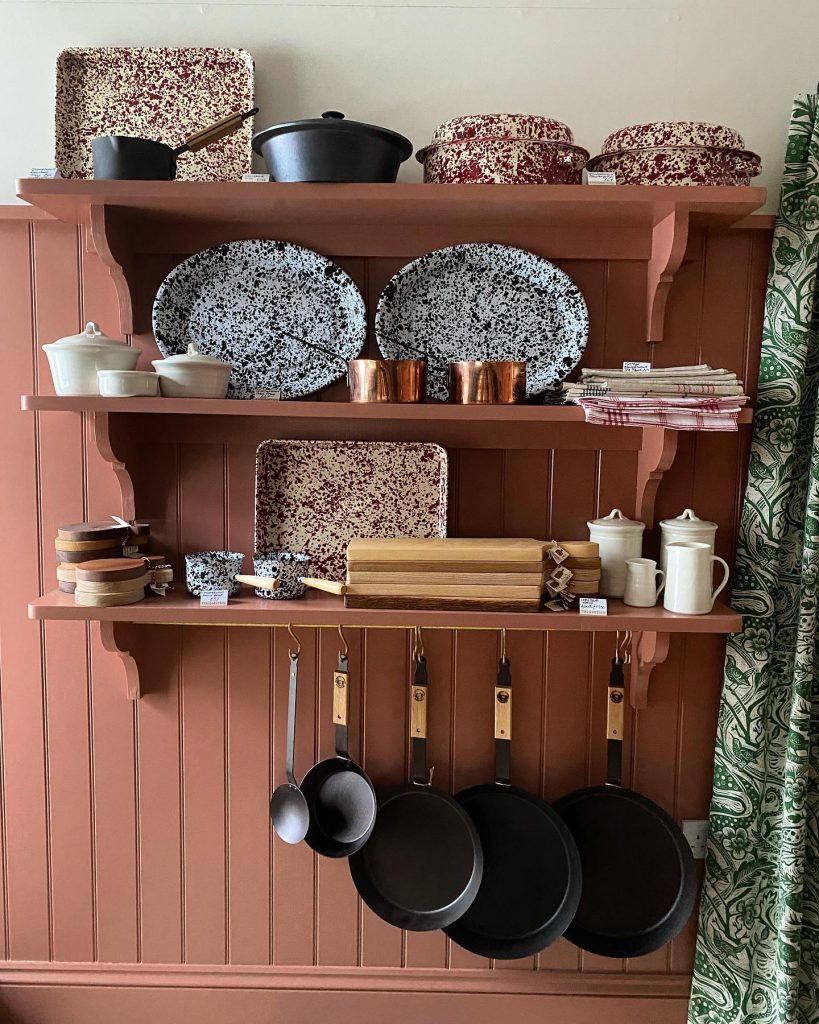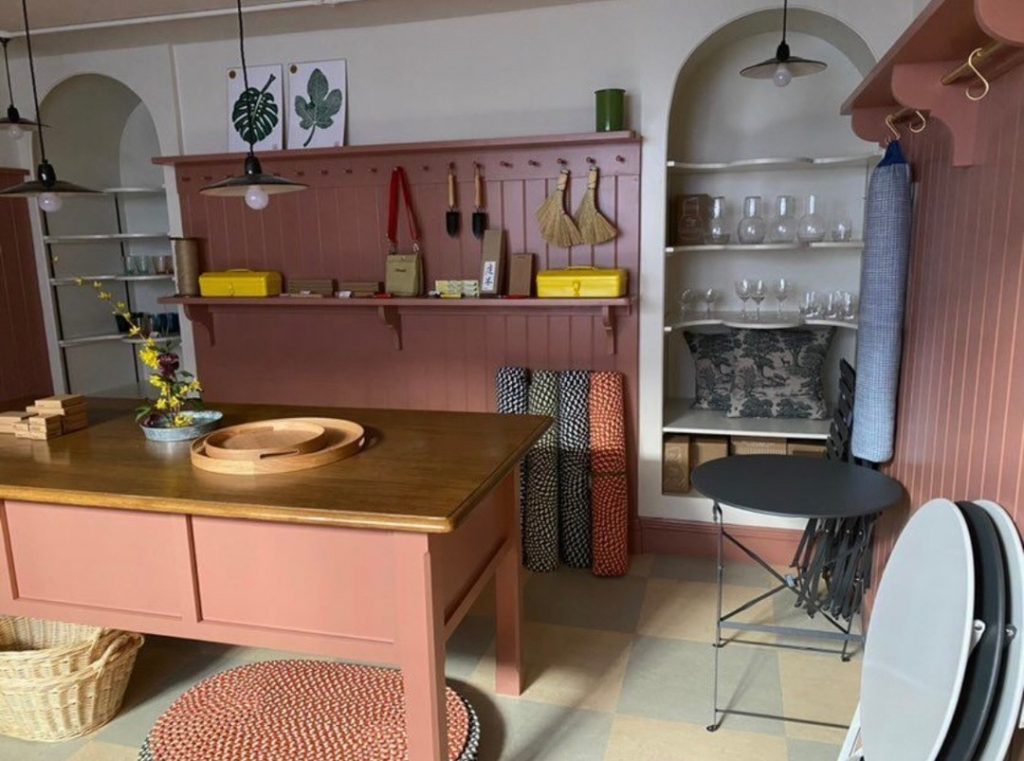 This elegant autumnal red paint colour is perfect for this considered sitting room by @louiseroehome.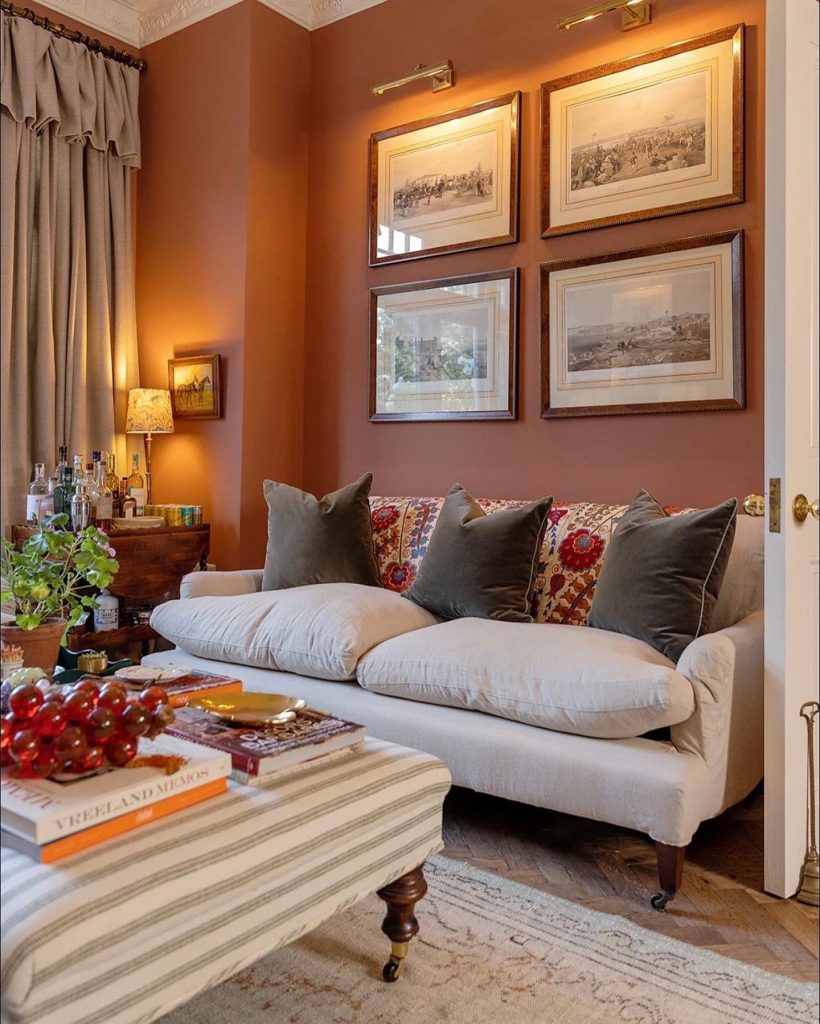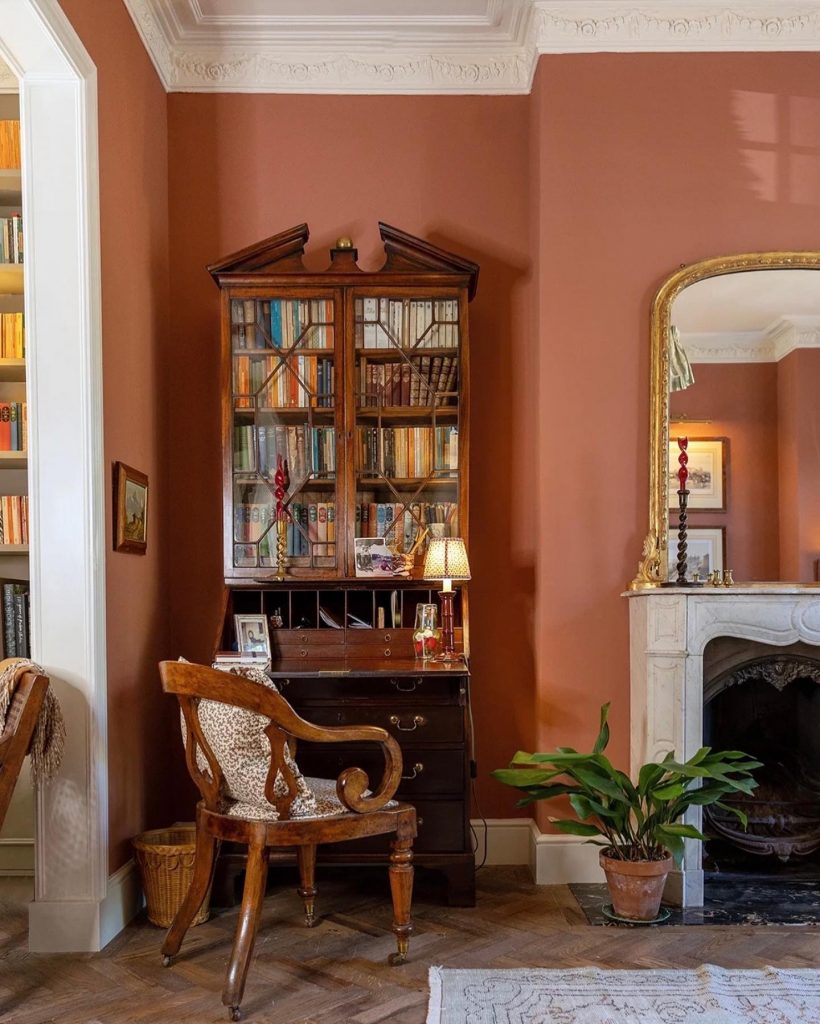 Pink Interior Colour Palettes
Recommended colours that go with Edward Bulmer Paint Sang de Boeuf.