Edward Bulmer Paint Jonquil
Edward Bulmer Paint Jonquil:
"This is a good yellow pink so I have borrowed the name of a colour made with Dutch Pink in the 18th century (Dutch Pink was actually a yellow pigment). It might be called a plaster pink now that we use gypsum plaster for interior walls and has a wonderful soft hue that hovers between pink and yellow/beige."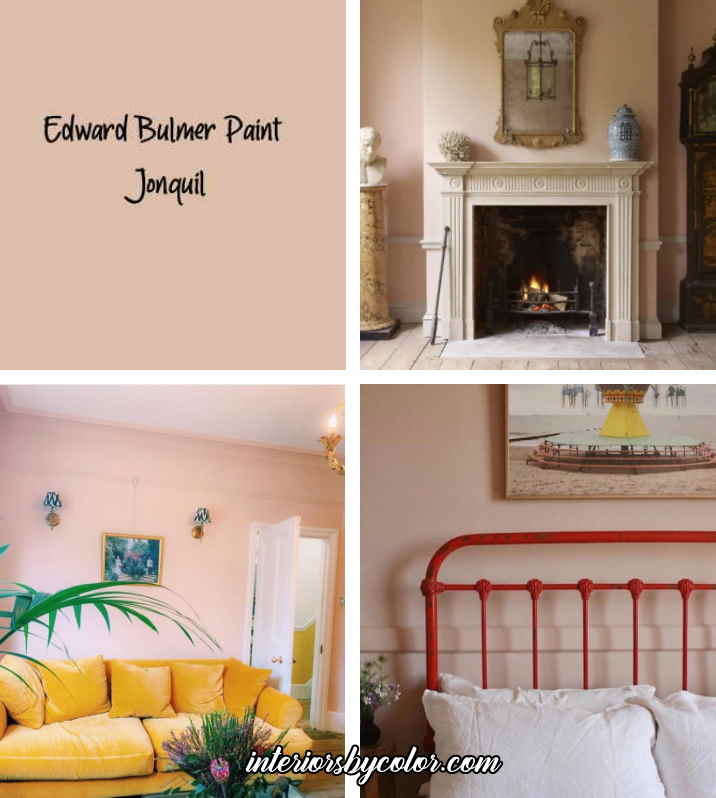 Edward Bulmer Paint Jonquil hallway entrance paint color.
The perfect pink paint color for an English style fireplace.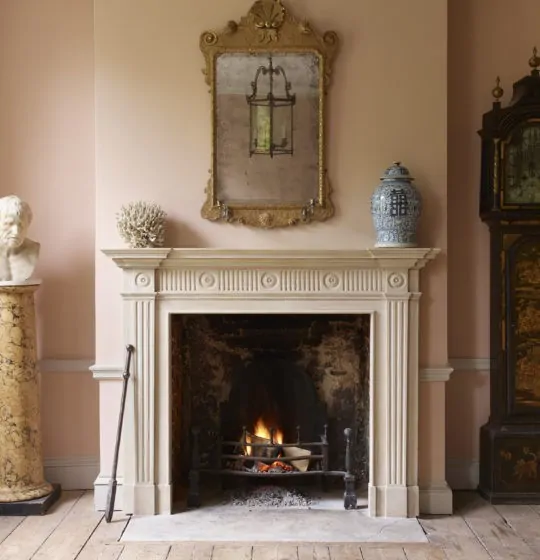 A gentleman's pink 'Jonquil' creates an elegant entrance – not yet finished – but so soft and uplifting.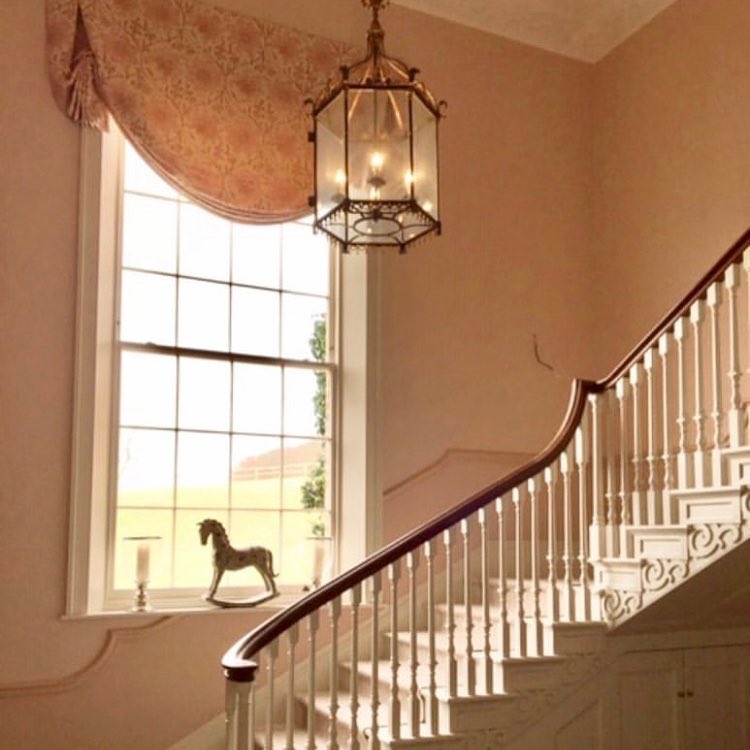 The owners of this Herefordshire farm, Charles O'Connor and Edward Greenall, have made gentle interventions to create a house that feels well established. The walls of this spare room are painted in @eb_naturalpaint's 'Jonquil'; the bed is covered in an antique Welsh blanket with an old @colefaxandfowler fabric reused on the valance. Follow the link in our profile to read the full story.
​📸 @simonbrownphotography and houseandgardenuk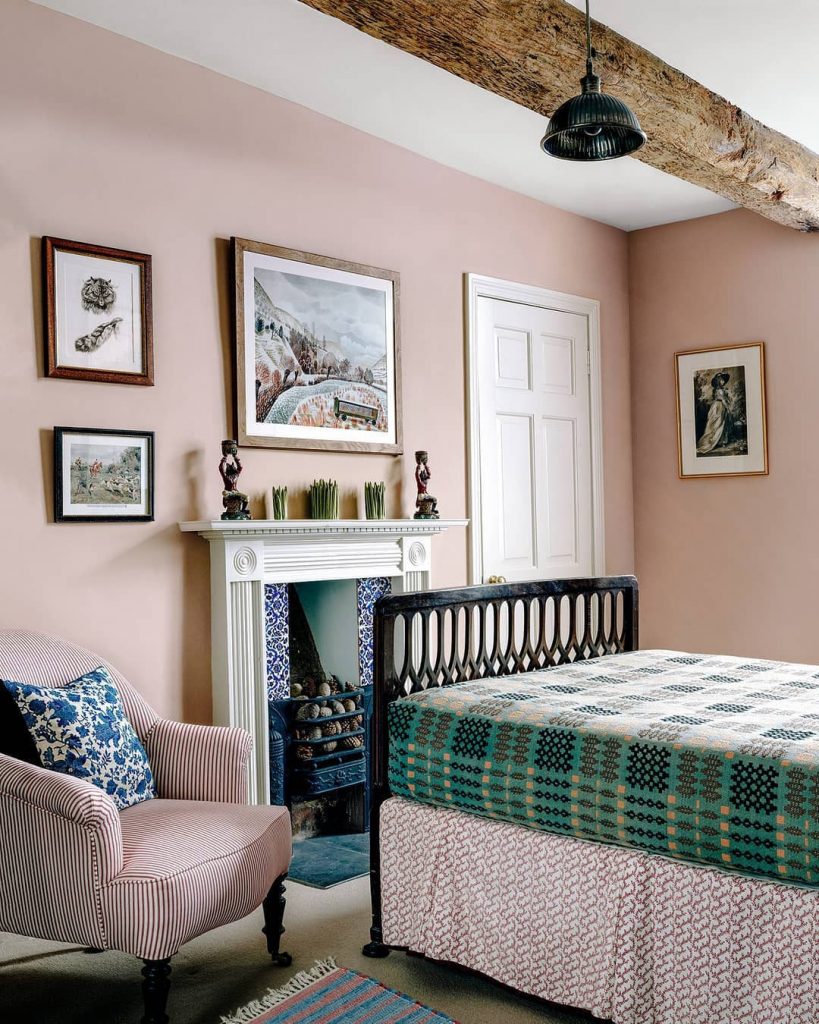 Sunshine vibes all the way today here @thepalm_residence with the ultimate plaster pink 'Jonquil' on the walls and some serious colour pop in the form of yellow velvet from @sofadotcom ☀️💕 Absolutely adore this haven with the yellow and pink together. It's in fact a location house available for shoots. edwardbulmerpaint.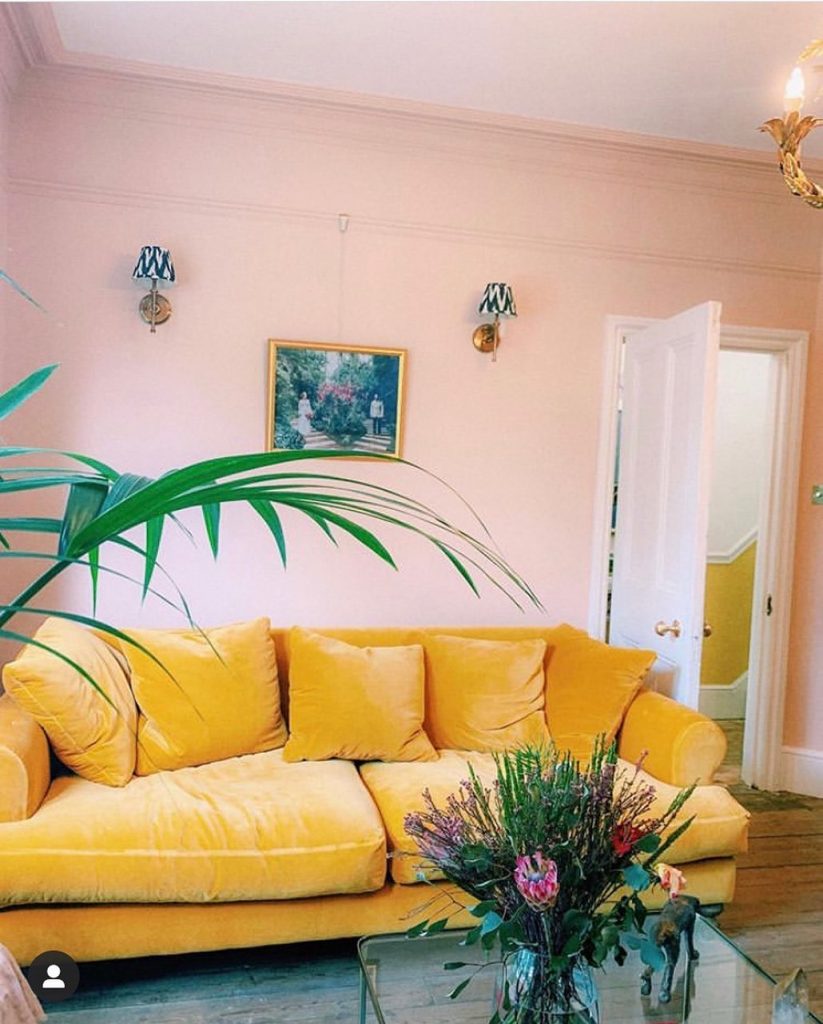 'Arguably the best pink there is, the perfect plaster pink' Yes, you've guessed it! We are 'ooo-ing' and 'arrr-ing' at this gorgeous bedroom space Textile Designer, Jessie Cutts has created in her Georgian Terrace house @townley_terrace in Kent – from floor, wall to ceiling, it is oozing in our plaster pink 'Jonquil'. And what a cool, calm and fabulous combination it is with the red bed frame!