Edward Bulmer Paint Cerulean Blue
Edward Bulmer Paint Cerulean Blue painted walls.
"Known in house (and palace) painting in the C17th, this colour only requires blue, black and raw umber pigments. It is a rich colour when used on panelling and would have been expensive to achieve. Originally it would have been mixed in 'oyle paint' and built up in 3 to 5 layers."
Interior by Todhunter Earle Interiors: "If we can, we like to open up the ceilings of attic bedrooms to create a greater feeling of space. Here we used painted boarding to add character, along with a wonderful Cerullian Blue by @edwardbulmerpaint and headboard and curtains in a fabric by @paolomoschino for @nicholashaslamltd 📸 @raymain57"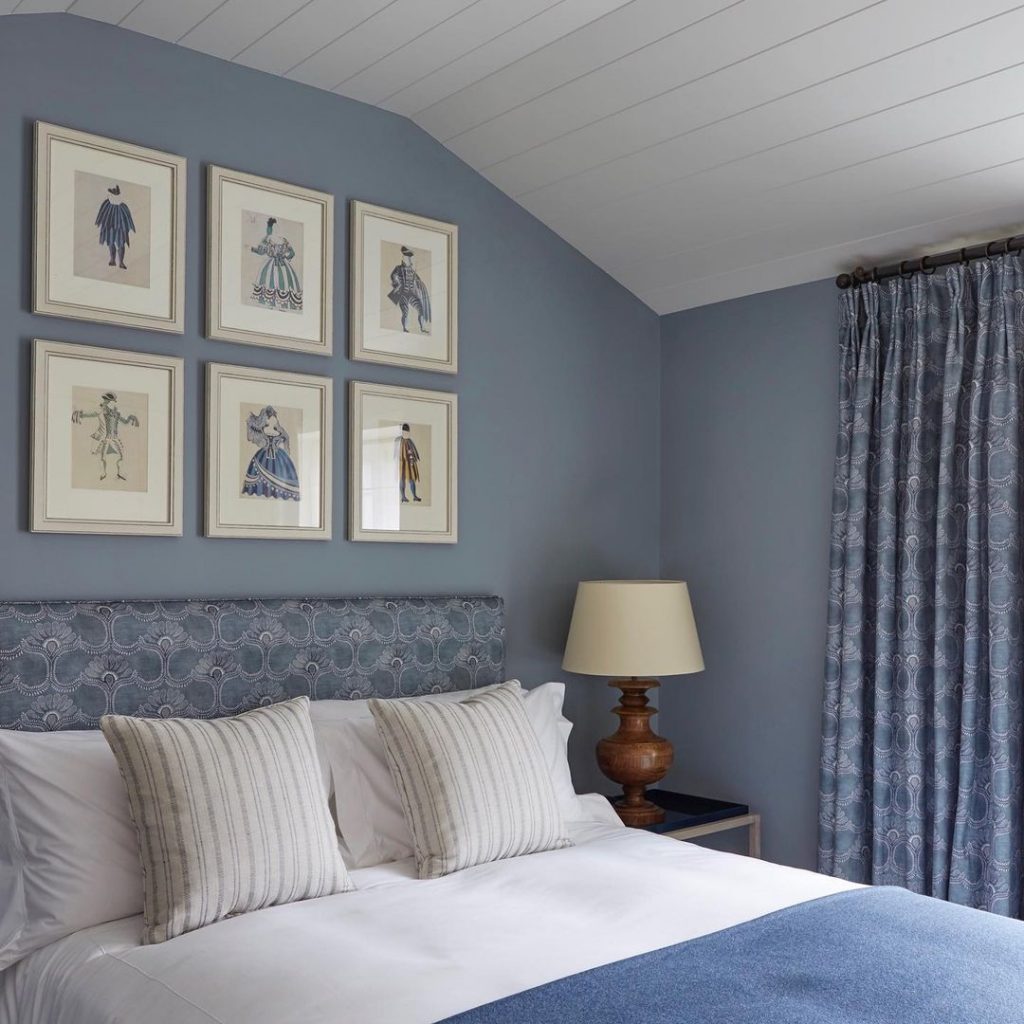 Edward Bulmer Paint Cerullian Blue.