Fresh Contemporary Interior in Blue
A Georgian-style house in Toronto's upscale Forest Hill neighborhood that is hip, young and fresh. Designer Tara Fingold's secret weapon in creating a home that is both playful and elegant is her amazing use of the color blue!
First: Introduce your color scheme in the entry way to set the scene for the entire house. Start with a subtle variation of the hue and go bolder in other rooms. The light blue in the rug provides a fun taste of what is to come.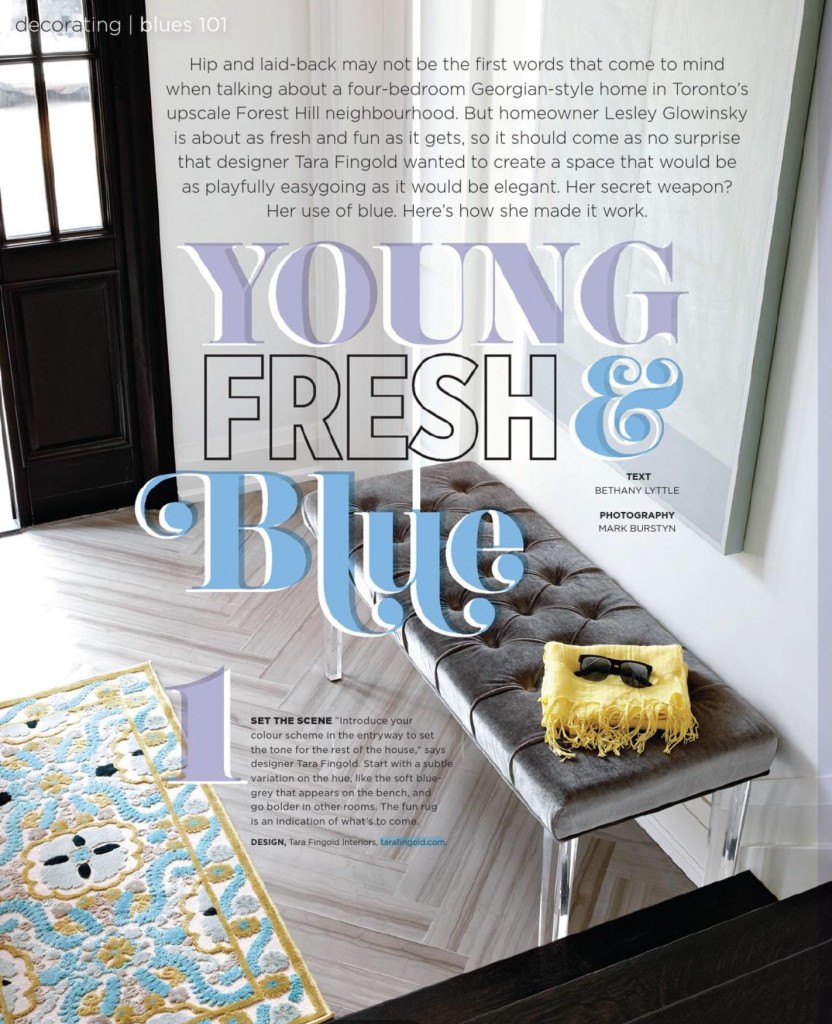 Second: Keep the living spaces cosy. Cobalt blues paired with super cosy fabrics like velvet and chenille.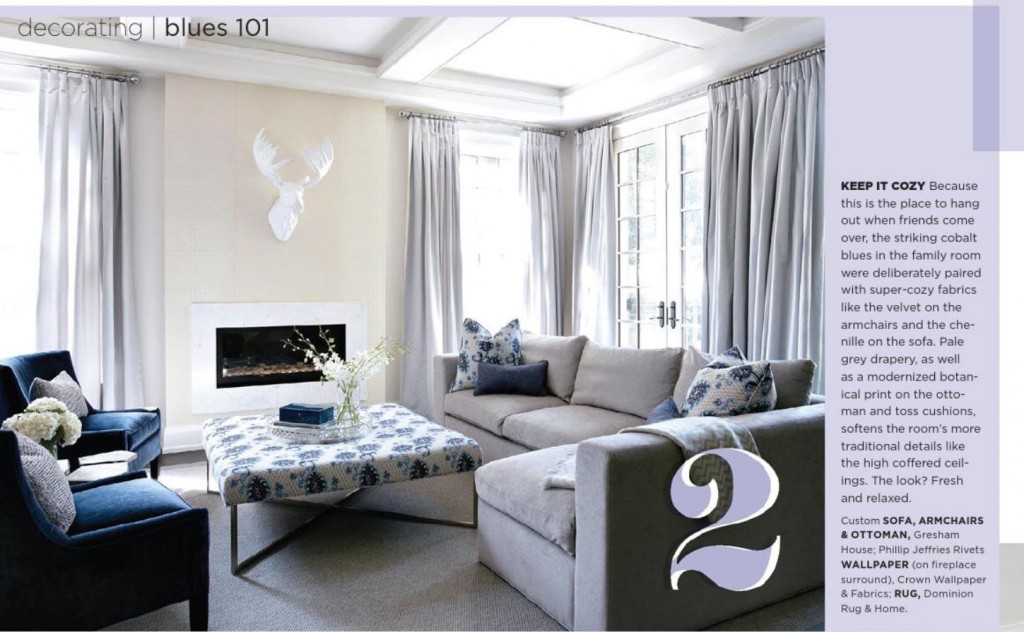 Three: Subtle hints of blue look great up against a crisp white kitchen. This kitchen has a watery hued spashback and aqua spray painted pendant lights.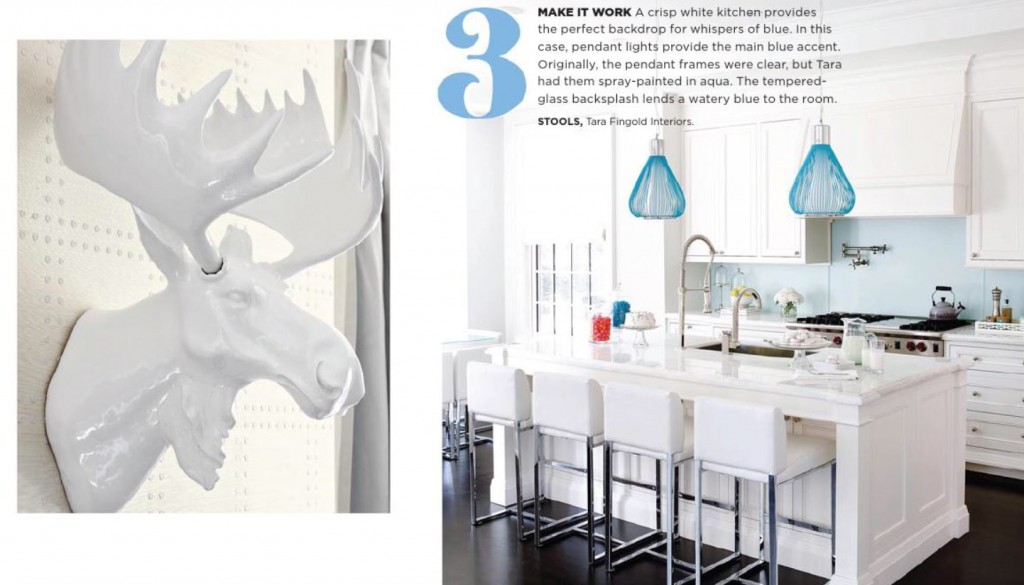 Four: Strong geometrical patterns such as zig zags in darker shades of blue. About seven different tones of blue melting perfectly together in the one space.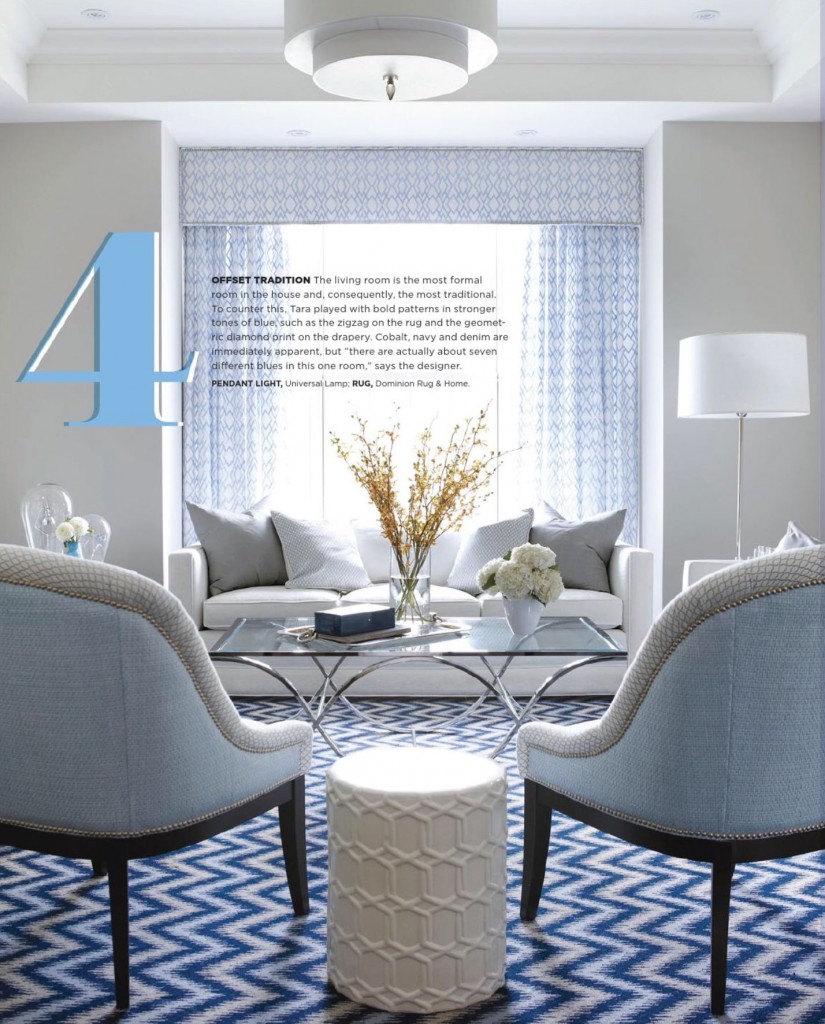 Five: A crisp white eat in area with an added element of interest in the turquoise vintage hanging chandelier!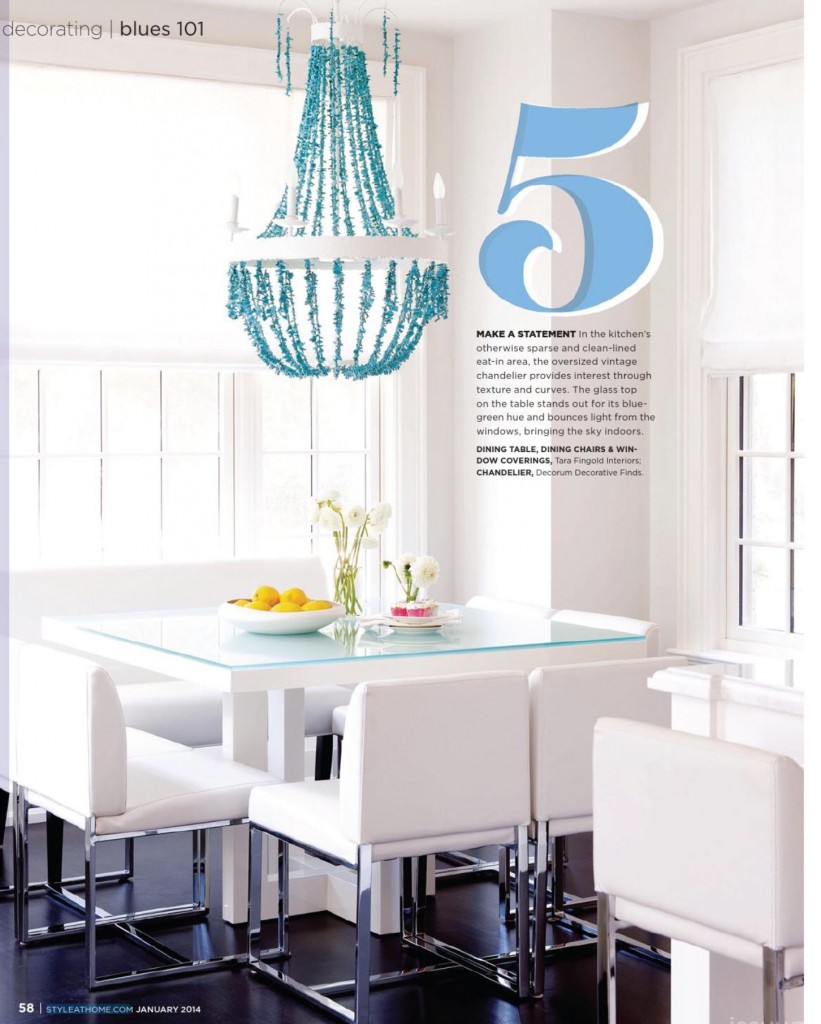 Photo: Mark Burstyn
Designer: Tara Fingold