Gilles & Boissier – Architecture & Interior Design
Gilles & Boissier – Architecture & Interior Design:
Patrick Gilles and Dorothée Boissier are opposites that attract.
Joyfully engaged in constant, creative disagreement, they find inspiration: more, it's precisely this ceaseless game of verbal and mental ping-pong that gives form to their ideas. Partners in life and in design, each one has a specific role and style, but together they form a unified whole. If strict lines and a distinctive taste for fine woods can be attributed to Patrick Gilles, Dorothée, on her end, has a way with spatial fluidity, colours and intuitive elegance. It is this distinctive approach that has paved their road to success, with commissions all over the world. Via Covetedition.
A private residence on the edge of the woods with its wood and wrought iron staircase. White painted walls with moulding gives a traditional and formal look with organic lines and swirls in the wooden stairs and handrails.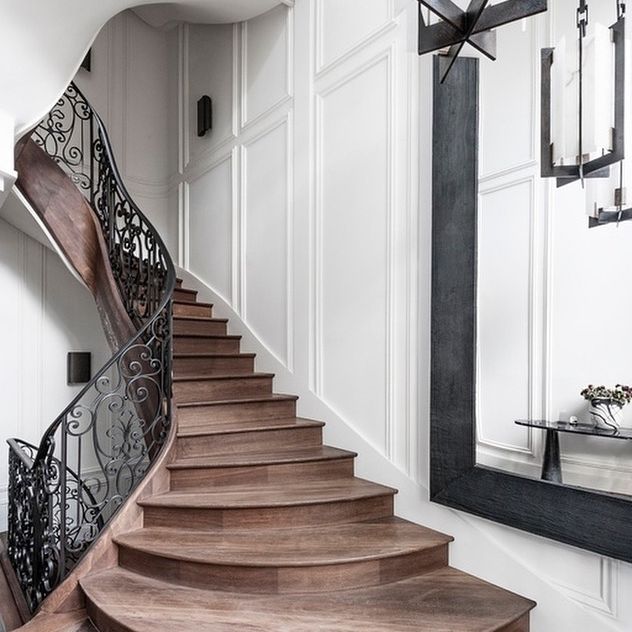 Haussmannian mouldings and its Les Choses furniture, this office is the perfect place to dive into creativity. Chevron pattern floorboards and contemporary furniture, perfect eclectic balance.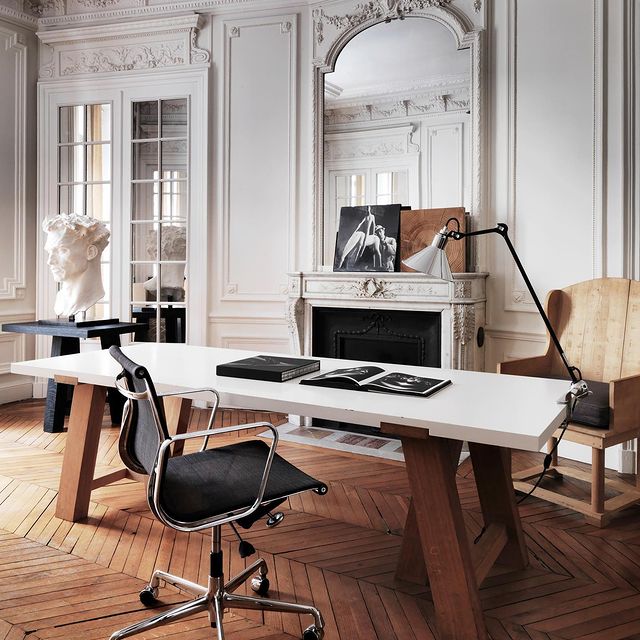 The red bedroom at the Lake Como villa. ⁠⁠The black wood, red carpets and references to antiquity make this space a warm yet intimate one. Traditional bedroom design with understated elegance.