Master Bedrooms in Rich Red Hues
Rich and opulent, romantic, ornate master bedrooms with various layers of deep red hues with, red walls, bedding, rugs, seats, curtains and more in Traditional, Art Deco and Contemporary styles.
Rich velvet canopy, luxe satin bedding and a deep red color palette. The beveled paneled walls are painted in Sherwin Williams Lanyard. Photo credit: Dennis Severs House.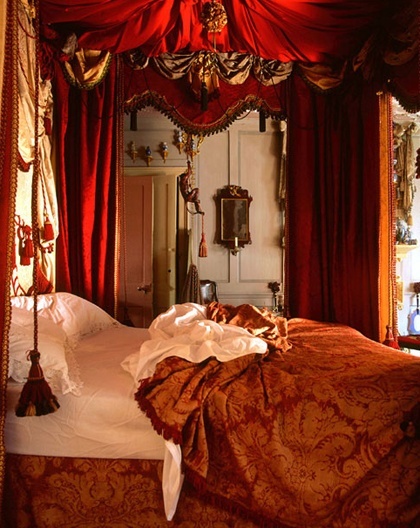 Master bedroom in deep rich reds with Home Legend Matte Bailey Mahogany floorboards, red and gold wallpaper all over the walls: The Wallpaper Company 56 sq. ft. Red Rose Toss Wallpaper. Traditional Master Bedroom with Hardwood floors & Built-in bookshelf by Jane Haas.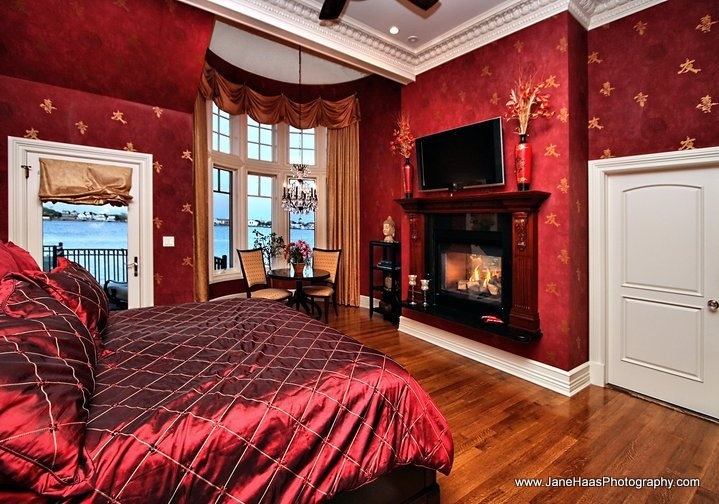 Ultra glam and red hues art deco master bedroom with a royal styled bed round silver swirl mirror decorative mirror, baroque simone velvet upholstered bench at the foot of the bed a luxury bedcover in dark red velvet and walls painted in a color close to Sherwin Williams Heartthrob SW 6866. This bedroom is a tad bit gaudy, but great for Valentines or any romantic night!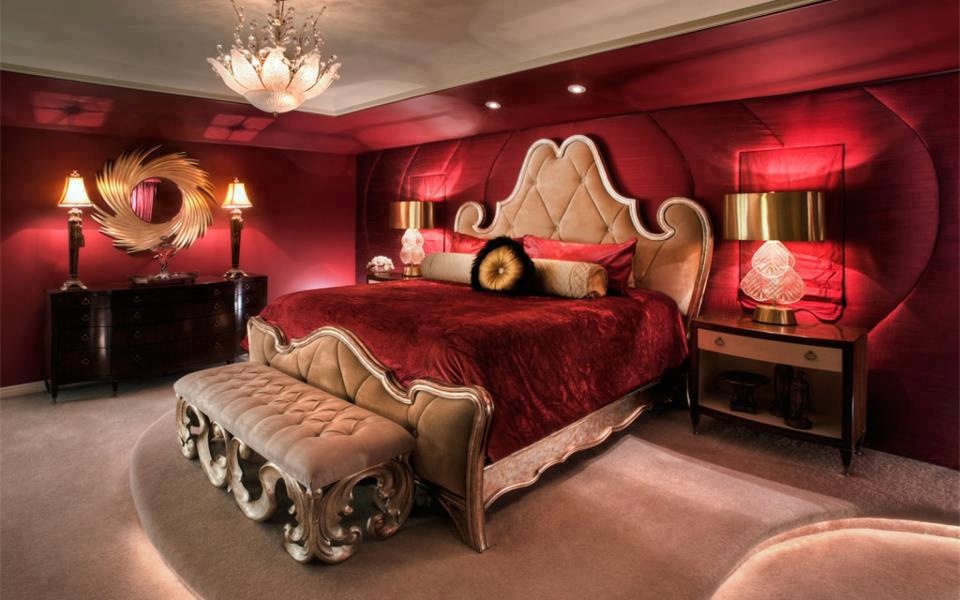 Eclectic Master Bedroom with interior wallpaper in rich red & Wall sconce by Adobe Interiors. Opulent royal headboard in wood and leather and blue cushions.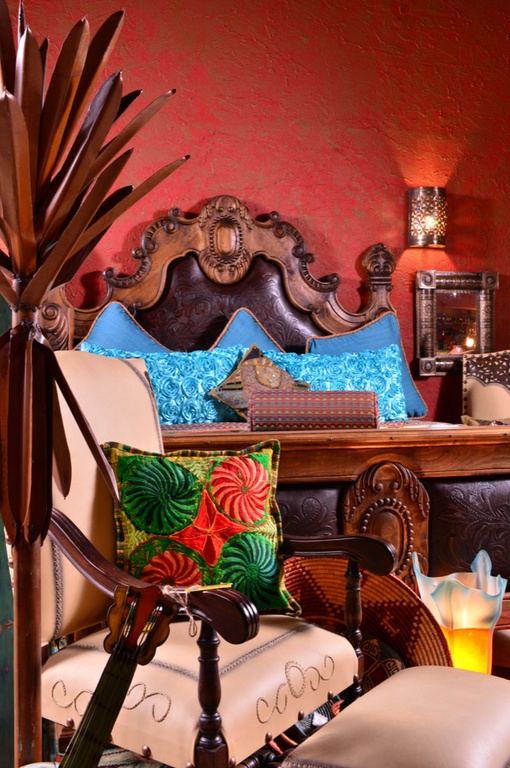 Mixing various deep red hues with plenty of textures, red rug, red bedding, red walls red settee.
Bold and rich red master bedroom interior design. Red walls with mirrored built ins.
Another view of the room above. Curved black velvet headboard and dark red curtains.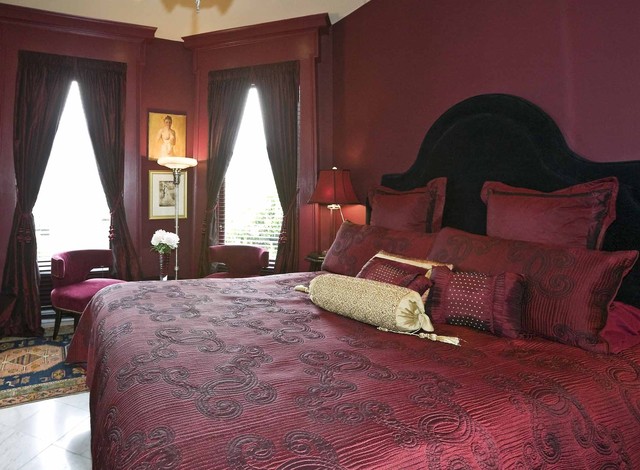 Contemporary bedroom with dark poster bed and red walls.
Oriental styled bedroom in red.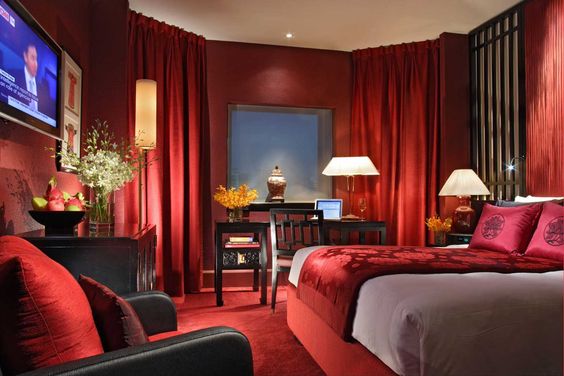 Rich shades of red and orange in this Bohemian style room.