Glamorous Pink and Gold Bedroom Ideas
Glamorous Pink and Gold Bedroom Ideas.
A lux bedroom with pink curtains and gold details in the wall sconces, hanging lamp and curtain rods and bedside table.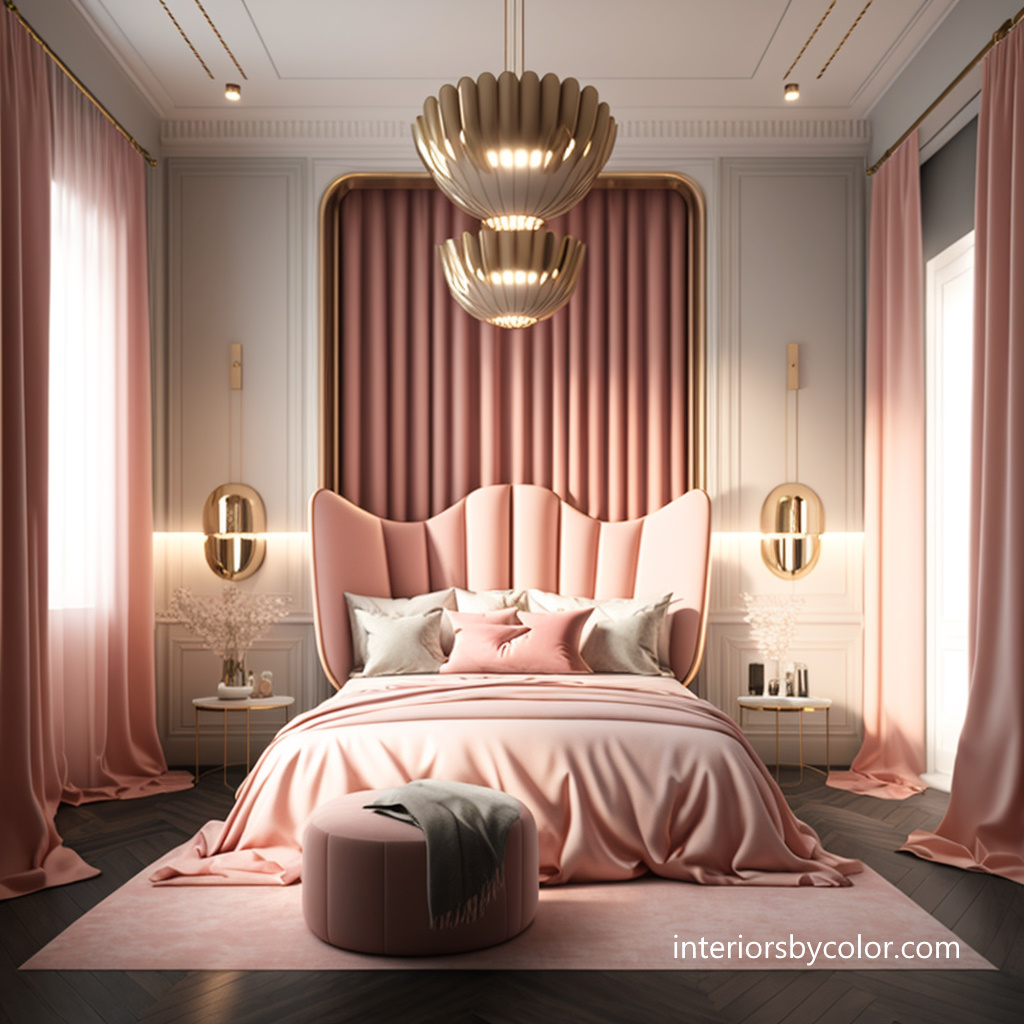 A stylish contemporary bedroom design with a pink tuft headboard and round pink tuft ottoman at the foot of the bed.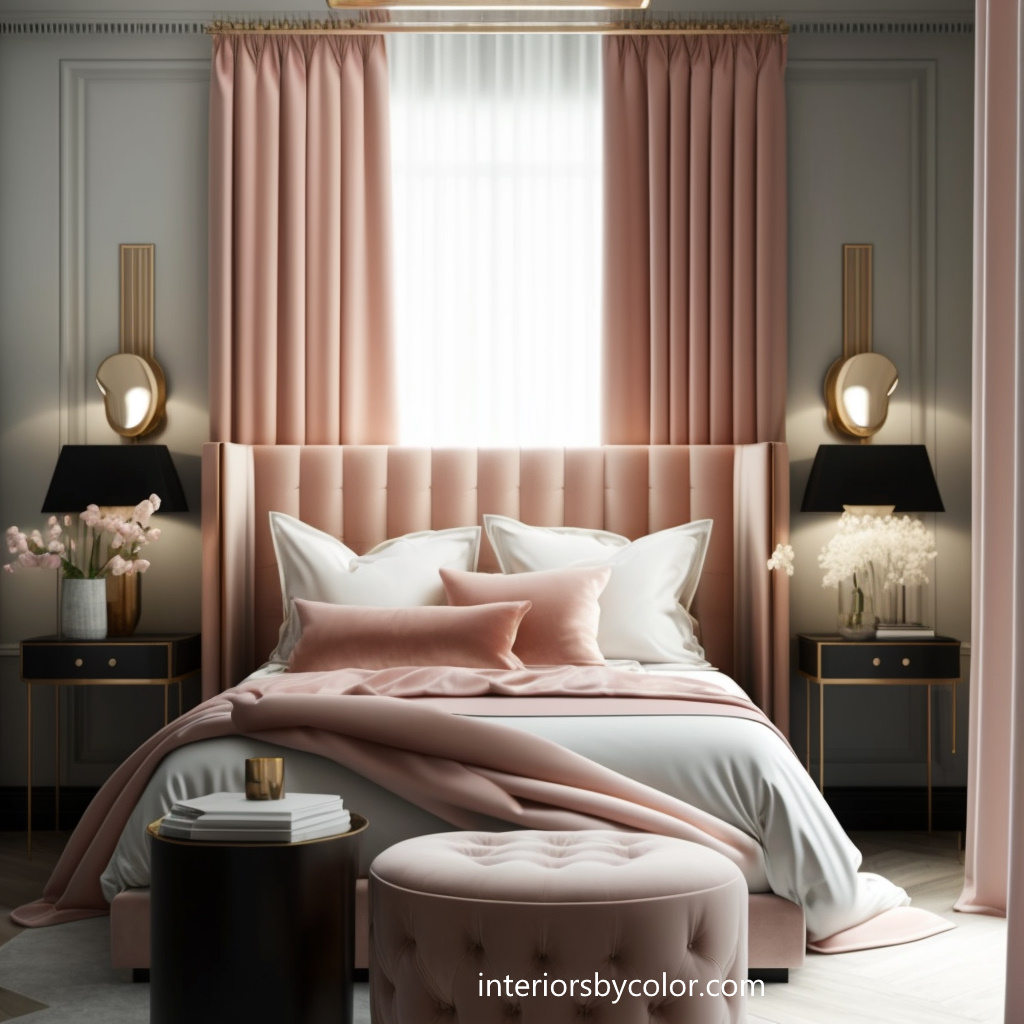 Bedroom design in pink and white with accents in black and gold.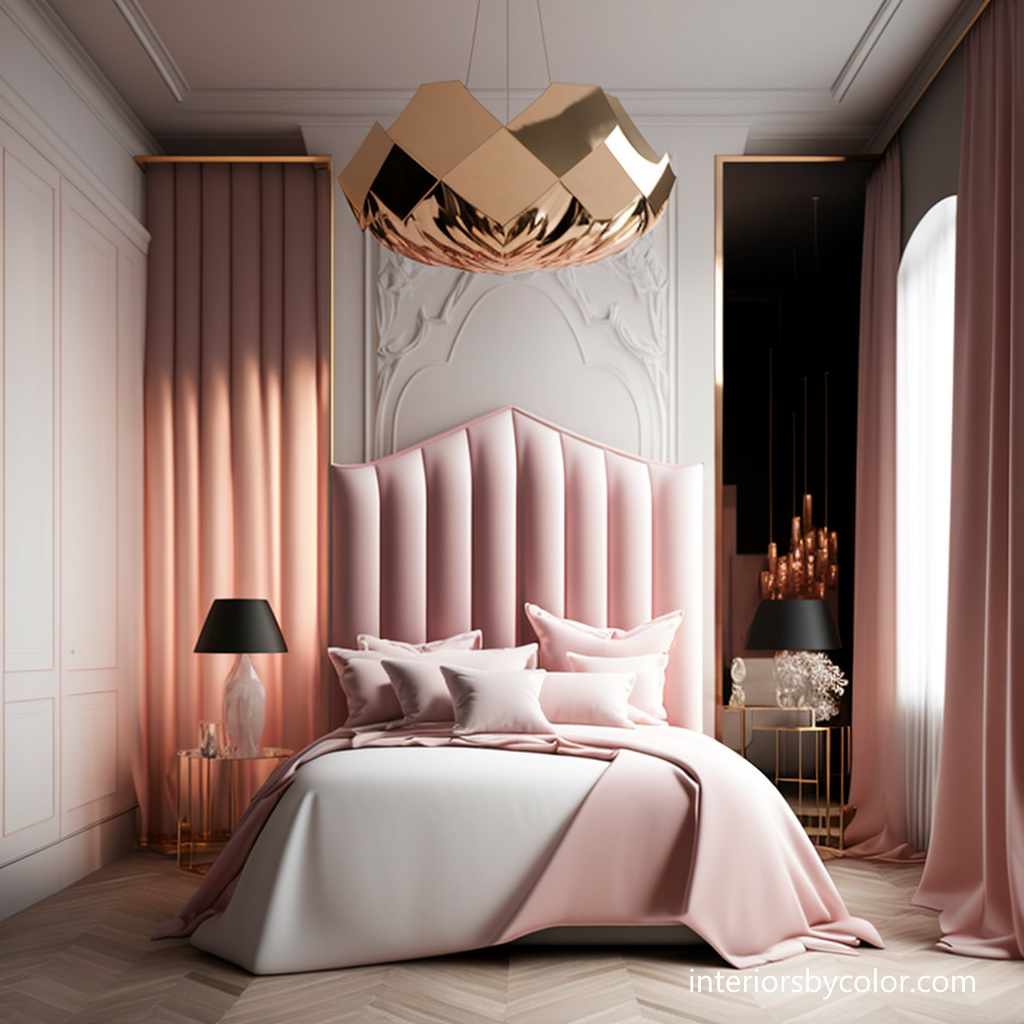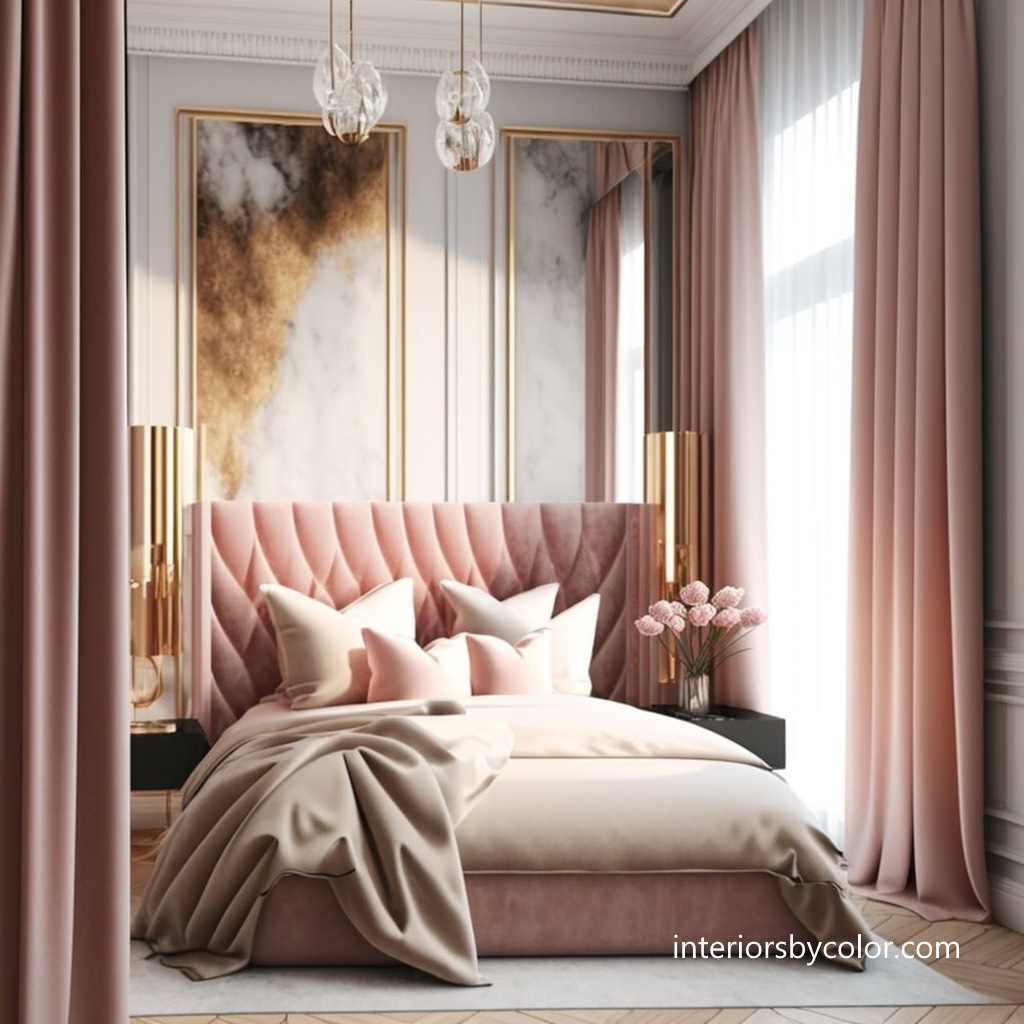 Pink Gold and Damask Bedroom Ideas
Luxurious and glamorous pink and gold bedroom design ideas with ornate bedding and damask wallpaper.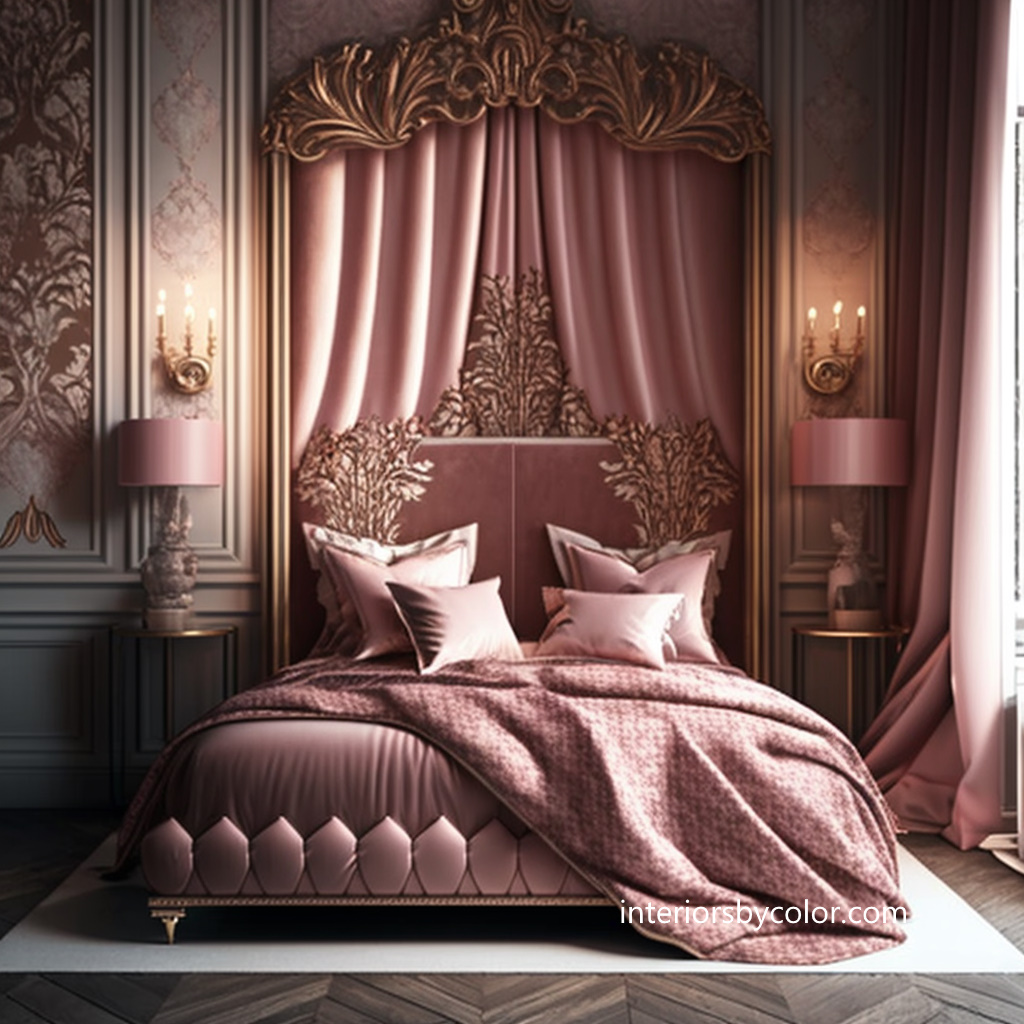 Highly orante bedroom design with damask wallpaper and gold accents.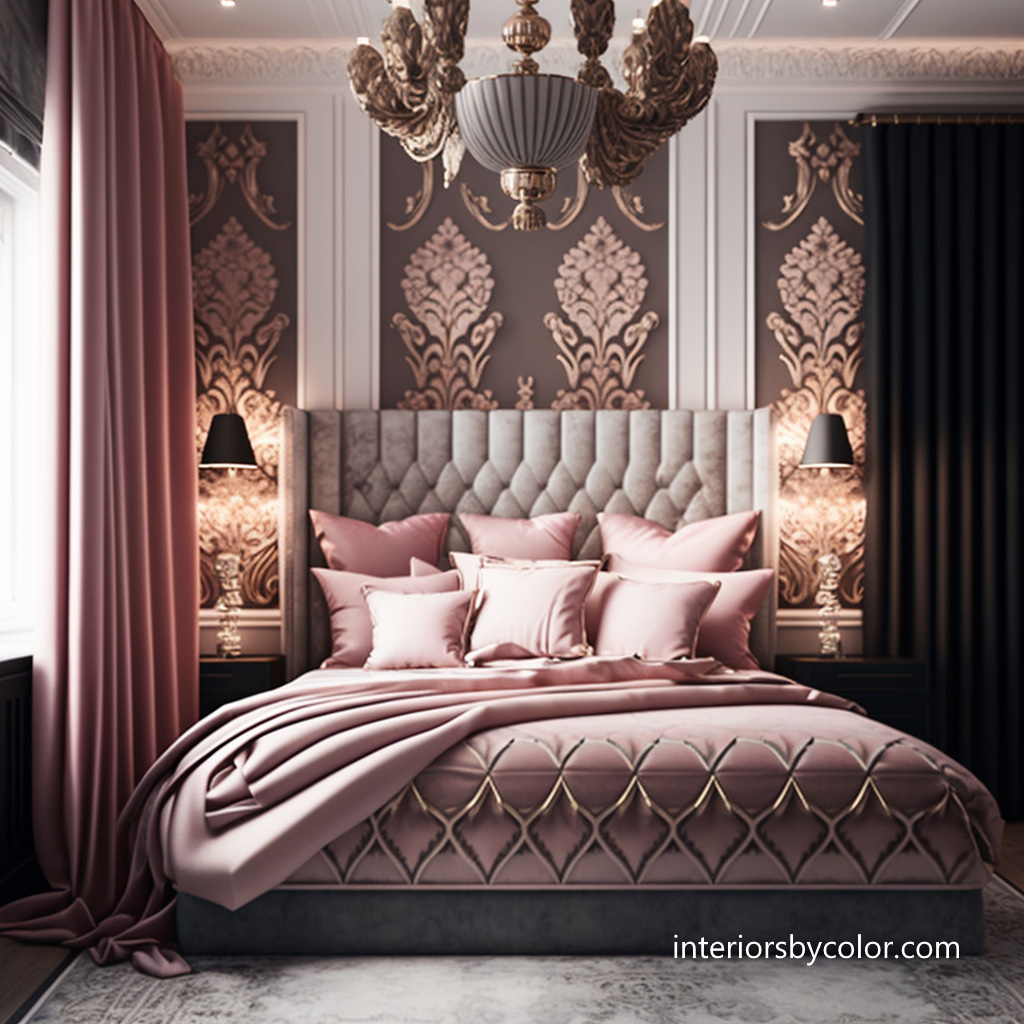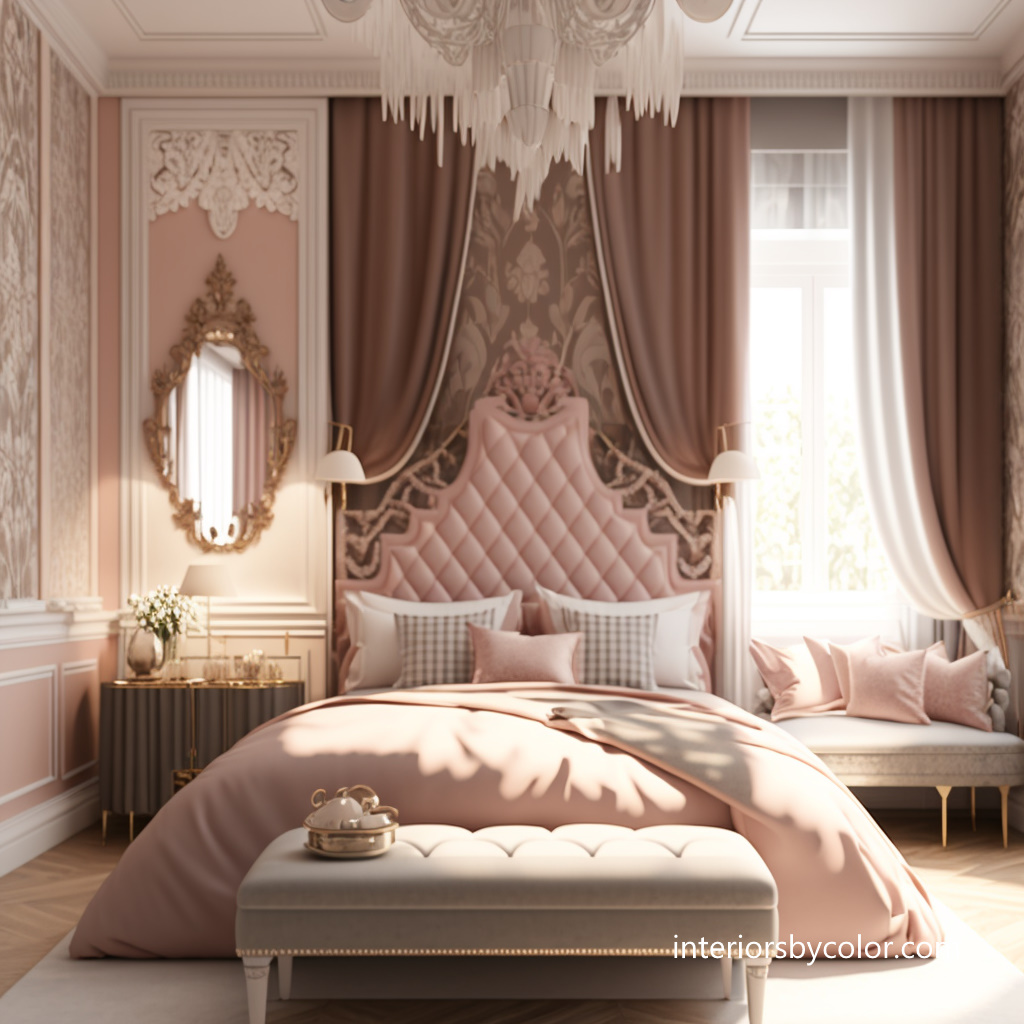 Pink and Gold Bedroom Ideas with Chinoiserie Wallpaper
A floral chinoiserie wallpaper is a perfect addition to pink and gold bedrooms.